Dubai is one of the most visited travel destinations in the world with endless number of wonderful things to do and see for every type of traveler. If you are planning to visit Dubai, here are some of the best tourist attractions you must not miss out in your trip.
Note: We will keep this list updated as we share more adventures and stories of our experiences in the emirate. For now, let this list help you decide as you create your itinerary when exploring Dubai.
Related Post: 48 Hours in Dubai: 2-day Budget Itinerary
Top Attractions in Dubai
This list will be updated in time once we find new places to recommend and share with our readers.
Burj Khalifa
Looking at the Dubai skyline, one of the structures that really stand out is the Burj Khalifa. This 828m high skyscraper currently holds the record for the tallest building in the world. This world-class attraction also draws in people due to the spectacular views of Dubai that can be seen from the observation decks in the 124th and 148th floors of this building.
BOOK AN AT THE TOP EXPERIENCE AT BURJ KHALIFA – SKIP THE LINE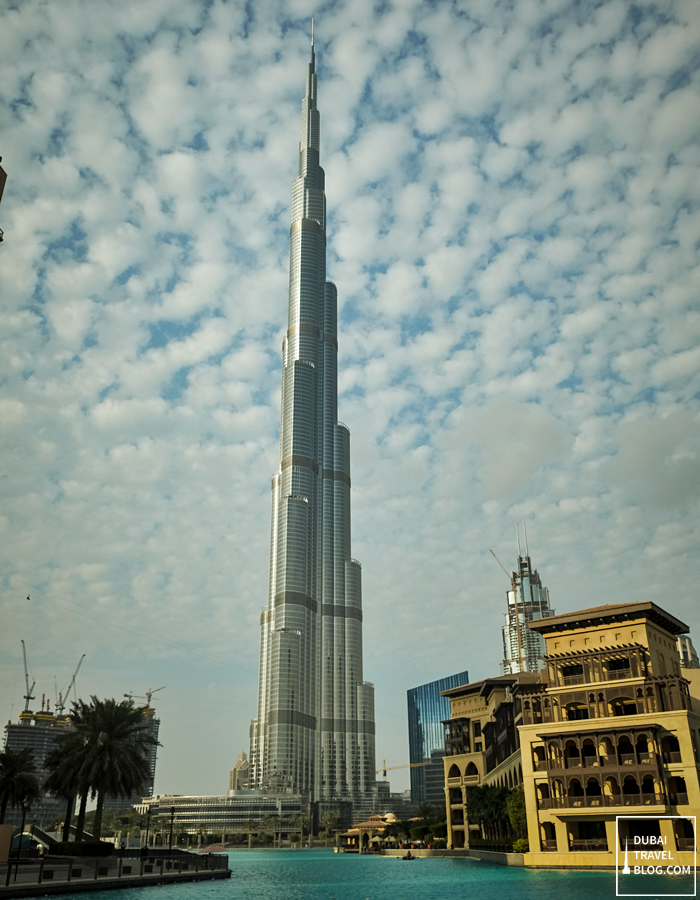 Burj Khalifa, view from Burj Plaza
Dubai Mall
Located just a few minutes' walk from the Burj Khalifa, The Dubai Mall is a massive complex and home to a whole range of entertainment, shopping and dining experiences. Among the favorite spots in the Dubai Mall include the huge cinema complex, the ice skating rink and the gaming zone. There are also events like concerts and fashion shows that are held in the mall.
Perhaps the most notable feature of the Dubai Mall is its Aquarium and Underwater Zoo. It offers the tourists a view of how 140 species of marine creatures live underwater. Visitors may go through the aquarium tunnels in the Aquarium Zoo if they want to be conservative about their activities. If they want to go daring, cage snorkeling and shark diving are also available.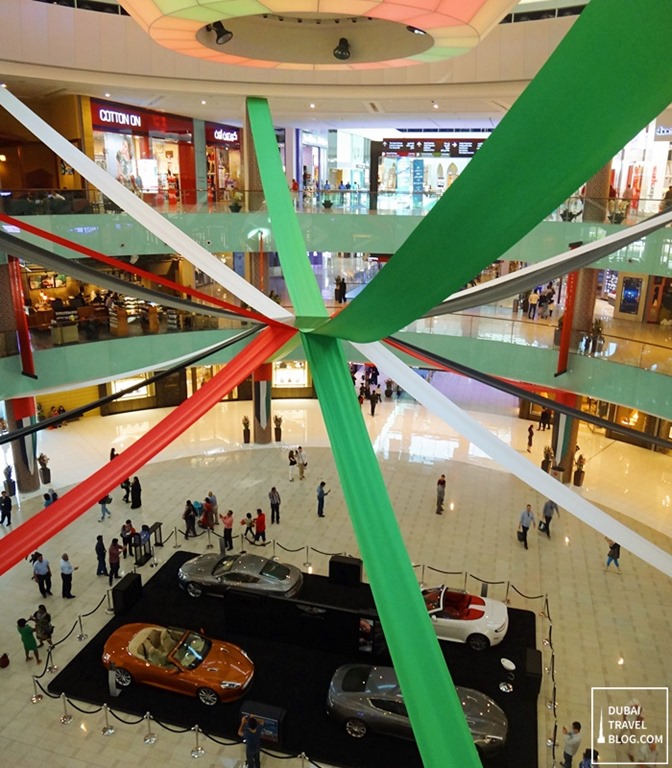 inside the Dubai Mall
Dubai Desert Safari
Try out dune bashing, sand-boarding and camel riding in the Emirati desert through a desert safari in Dubai. Book overnight desert safari to enjoy the dancers performing while you eat a barbecue and shawarma dinner.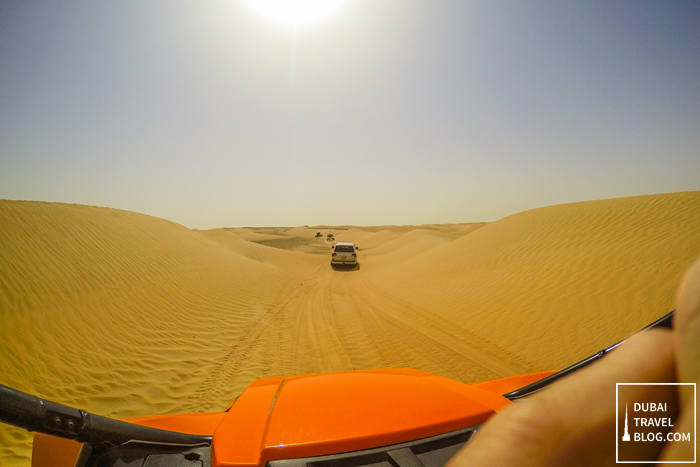 Driving a dune buggy in the desert
Dubai Museum in Al Fahidi
If you are into museums, the Dubai Museum will be a perfect stop for you. Both the Emirati national and Dubai local governments invested heavily in preserving this fort that served as a prison, garrison and seat of government at different points in its lifetime. A few of the displays in the museum are old maps, ancient musical instruments and weaponry.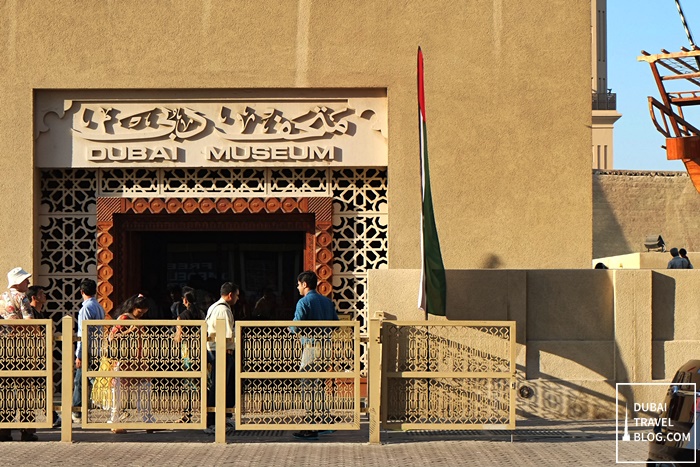 Dubai Museum in Al Fahidi neighborhood
Bastakiya (Old Dubai)
This historic quarter in this city is a must-visit for many reasons. One, the old homes made from limestone and coral in this area are a blast from the past that evoke Dubai's pre-economic boom background. It also has wind towers that once served as some form of air conditioning for homes. There are now lots of stores and shops in Bastakiya where you can purchase traditional and contemporary products.
Photowalk: Exploring Al Bastakiya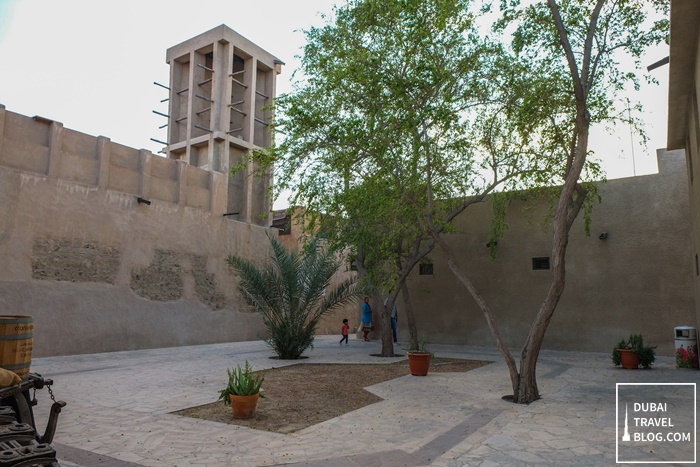 Jumeirah Mosque
Considered by a lot of tourists as the most beautiful mosque in Dubai, the Jumeirah Mosque is a prime specimen of the best of Islamic architecture. Bearing some similarities with the Al-Azhar Mosque in Cairo, it successfully marries traditional design with modern sensibilities through the tours, classes and cultural meals offered inside.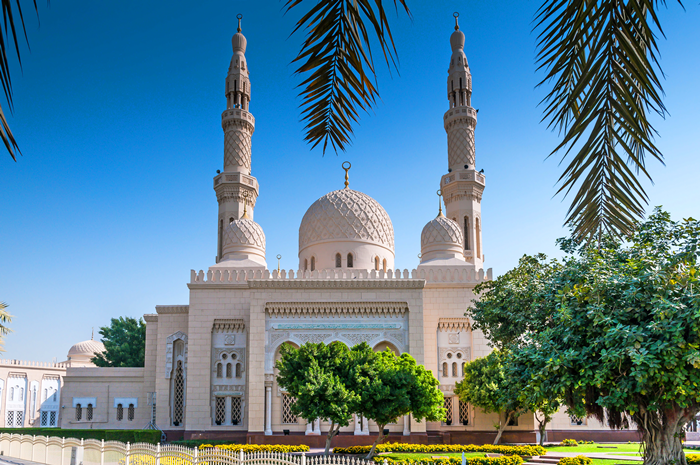 Dhow Cruise Dubai Marina
Want to experience a classy end to your day? The dhow cruise Dubai Marina offers a luxurious dinner experience and a wonderful evening for you. The highly decorated dhow cruise will always have a festive and entertaining environment for the guests. You can enjoy delectable food on board and enjoy traditional Middle Eastern music. The view of the Dubai skyline from the dhow cruise ship too is simply stunning.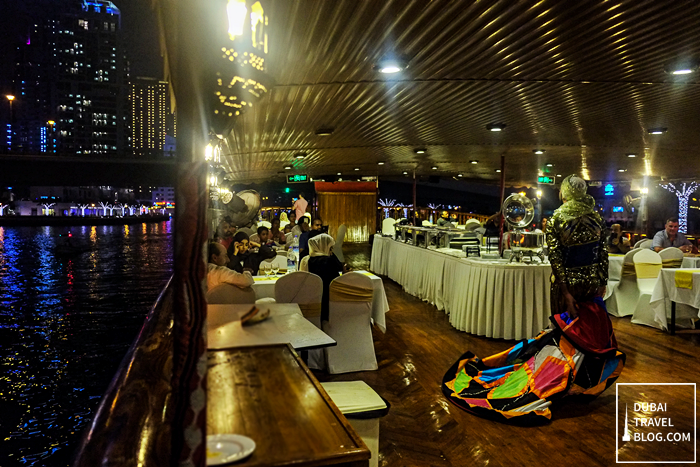 tanoura dancer inside a dhow cruise in Marina
Deira
The Deira, located in the northern bank of the Dubai Creek, is where visitors will be able to find souks or traditional markets. Arguably the most popular of these souks is the Deira Gold Souk, which is known for being the world's largest gold bazaar. You may also go to the Deira Spice Souk to purchase almost every available spice imaginable.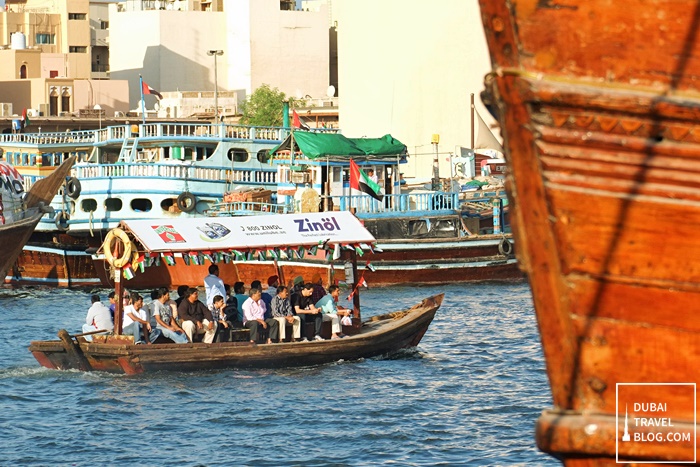 riding an abra in Deira Creek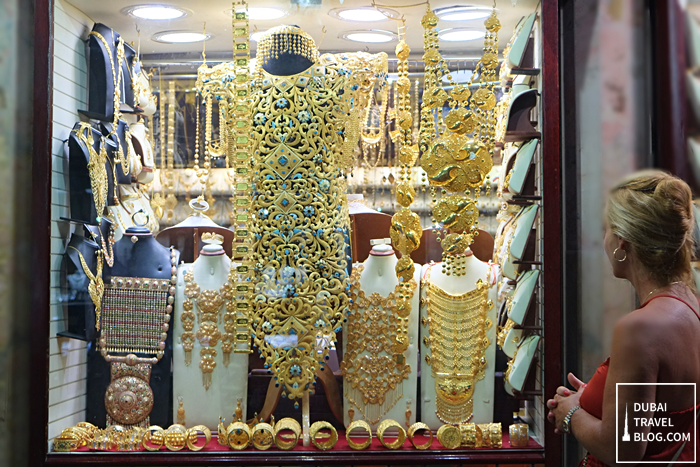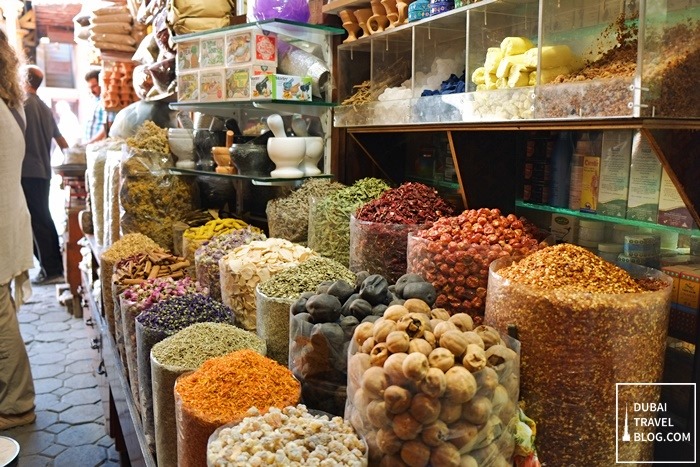 Sheikh Zayed Road
This eight-lane road runs through this urban metropolis and gives access to the best destinations within the city limits. Among the attractions that line up on its sides include the Gold and Diamond Park and the Dubai World Trade Tower.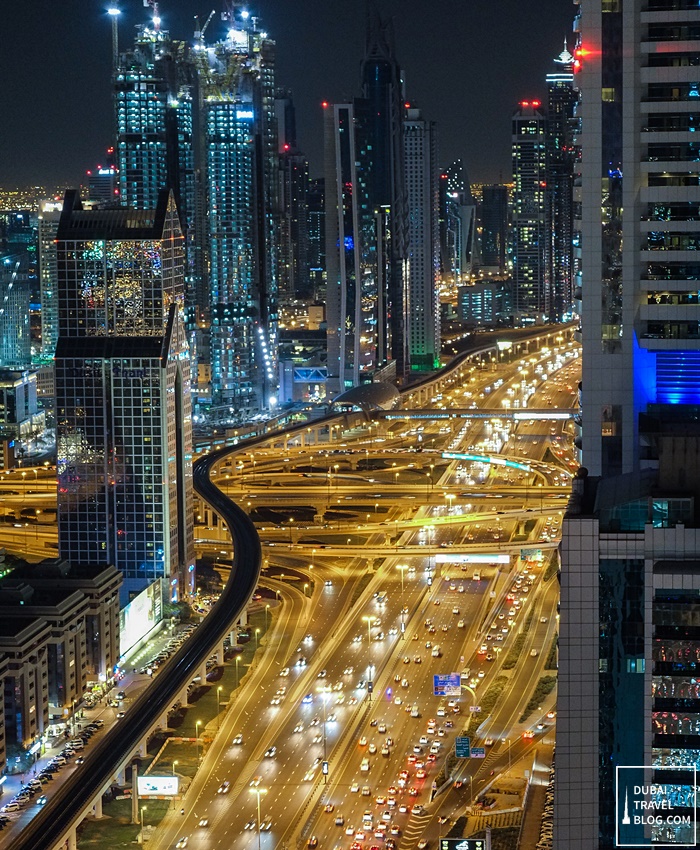 Sheikh Zayed Road as viewed from Level 43 Sky Lounge
Heritage and Diving Village
Before the explosion of the oil and petroleum industry in Dubai in the late 1970s, Dubai was just a quaint fisherfolk community. The Heritage and Diving Village represents years of efforts to make sure that the maritime, architectural and cultural history of Dubai is not forgotten. Two of the popular display themes are those of industries associated with pre-metropolitan Dubai like dhow building and pearl diving.
Burj Al Arab
Popularly known as the world's only seven-star hotel, the Burj Al Arab offers luxury accommodation like no other. Located on a dedicated artificial island on the coastline, the hotel has a recognizable sail-like structure that has become one of the symbols of Dubai's economic success. Inside the Burj Al Arab, people can enjoy the Al-Mahara underwater restaurant or the Skyview Bar at the 27th floor.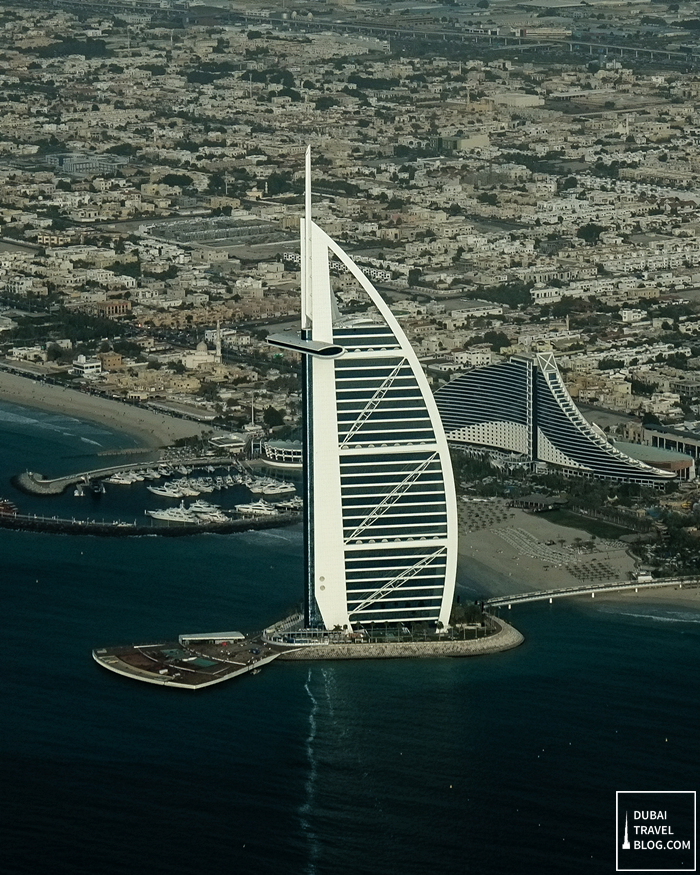 Burj Al Arab as viewed from a seaplane
Related Post: 42 Aerial Photos of Dubai
Jumeirah Beach
The Jumeirah Beach is the recipient of a lot of the praise thrown the way of Dubai due to the variety of activities that can be done there like picnics, water sports and sun bathing. Visitors also do not have to pay a big amount of money as it is publicly owned.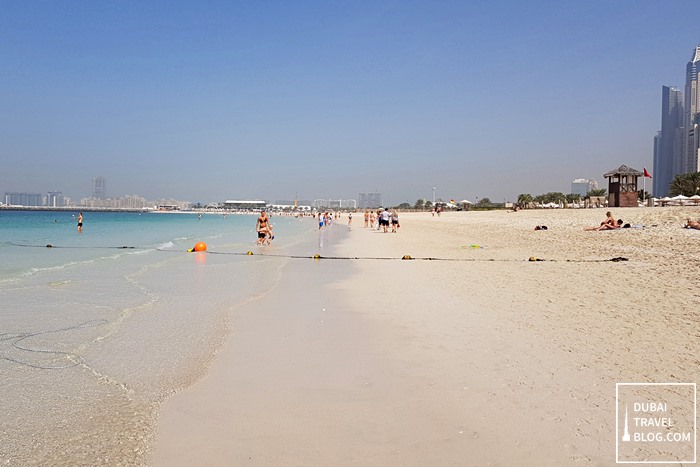 Mall of the Emirates
The Mall of the Emirates is perhaps the Dubai Mall's biggest competition for the city's most popular mall. What makes the first mall unique is the Ski Dubai facility inside, where people can view penguins and do skating. It also has its own set of entertainment, shopping and dining options.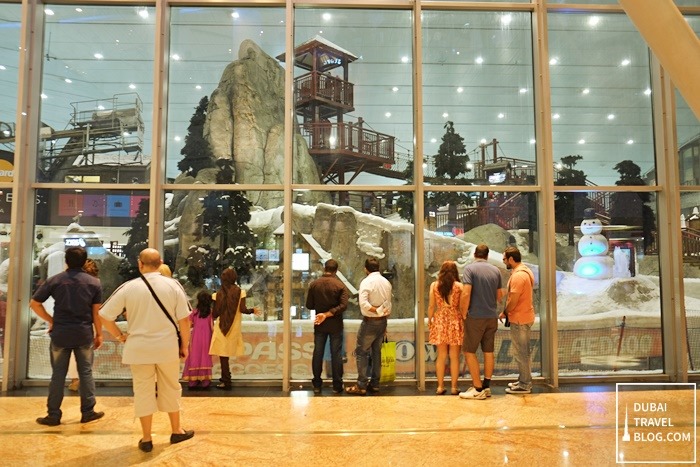 MOE – Mall of the Emirates
Dubai Theme Parks and Waterparks
Not long ago, Dubai suddenly became host to various new theme parks such as Legoland Dubai, Motiongate Dubai, Bollywood Parks, IMG Worlds of Adventure, Legoland Waterpark. These family theme parks opened to the public in the same year and have added to the list of attractions for families to have a fun experience together. This is on top of the Aquaventure and Wild Wadi waterparks that have been in Dubai for some time. Just take your pick among these various places as each of them is a destination for the whole family to enjoy.
Related Post: 5 Family Theme Parks to Visit in Dubai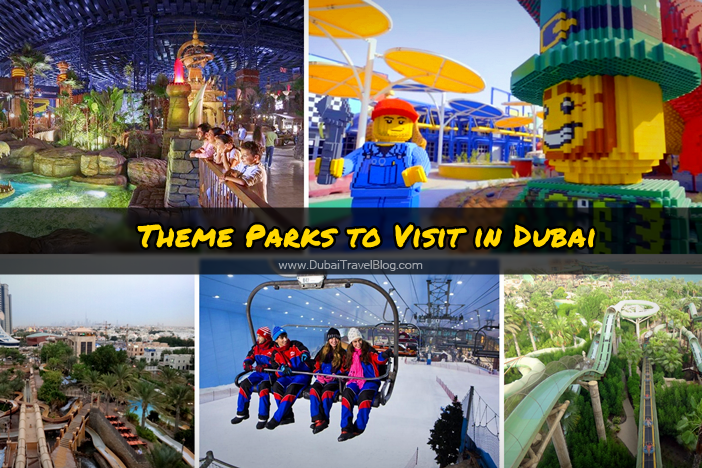 Dubai Opera
The Dubai Opera is a new addition to the wide range of entertainment venues in the city. So far, it has become host to many concerts and theater productions like ballet, classical music and even comedy events. Be awed by its theater building, which can be occupied by up to 2,000 people at any one point.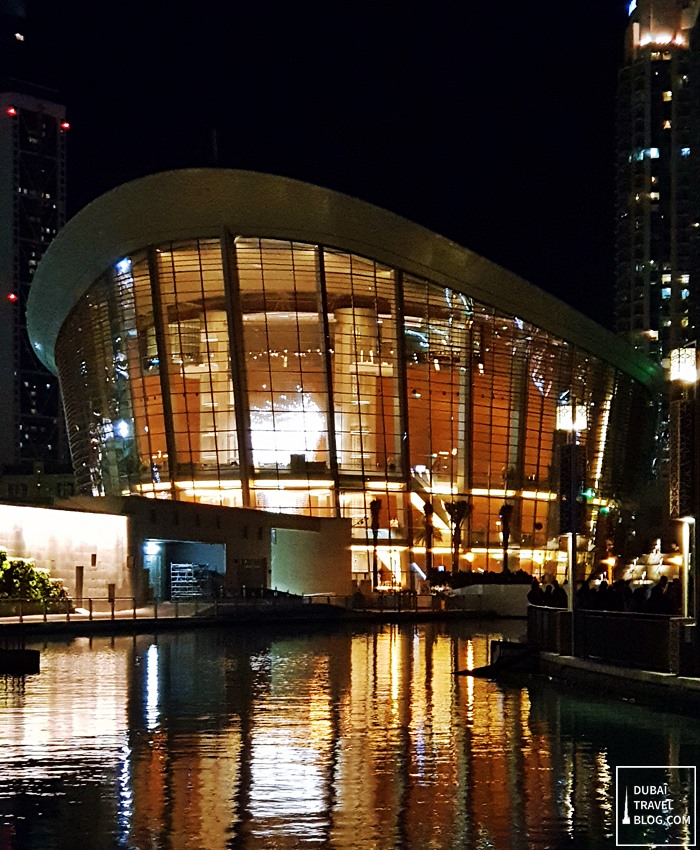 The Dubai Opera
Alserkal Art District
Craving for some contemporary art? A portion of the Al Quoz, Dubai's old industrial district, has become the city's hub for the arts. Art galleries dot this district and both established and emerging talents from the Middle East and neighboring regions are flocking to this arts center.
Luxury Yacht Cruise Experience
Dubai is a place where you can enjoy luxury yacht cruises and have the best views of the Dubai skyline from the waters of Dubai. Hire a yacht in Dubai to enjoy some cool, calm and relaxing hours with your loved ones.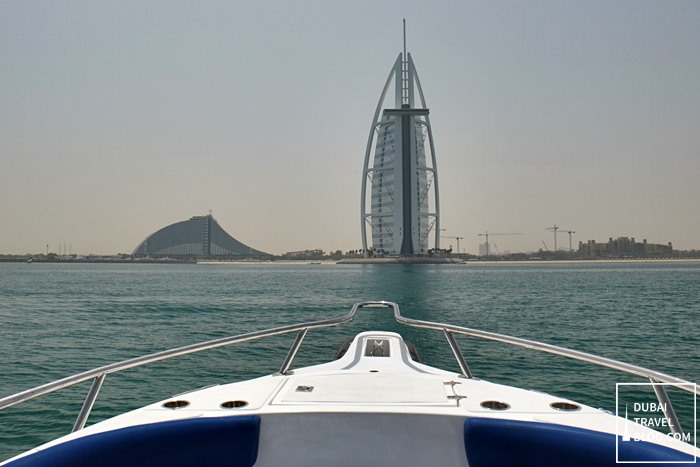 La Perle by Dragone Show
One of the newer attractions of Dubai is the amazing aqua-based theater conceptualized by the legendary Franco Dragone. This is a 1.5 hour show that promises acrobatic stunts, light and water displays, and a high-tech show that can rival shows from Las Vegas and Macau.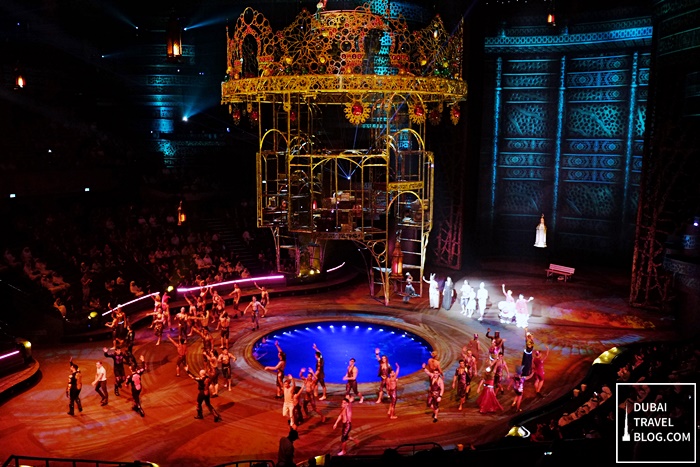 Dancing Water Fountain in Burj Lake
At the base of the Burj Khalifa is the lake which houses the largest choreographed fountain. The Dancing Water Fountain plays every night starting at 6:30pm and with different tunes. There's a joke that everytime people drop by the fountain, they would always whip out their cameras to take a photo or video even if they've been to the area countless times. This is a must-visit place especially for your tourist friends who visit Dubai.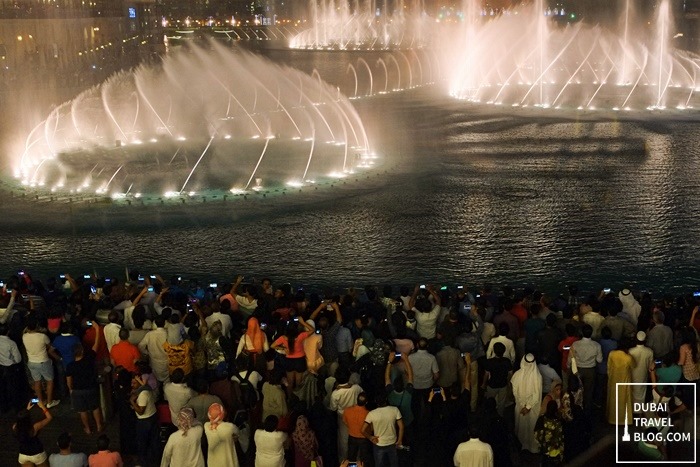 Water Fountain at Burj Lake
Dubai Miracle Garden
The largest flower garden in the world can be found in a desert! The Dubai Miracle Garden is a popular tourist attraction and stays true to its name considering how so many flowers are in full bloom and prepared for a few months for families to visit. The size of the area and the number of followers planted here during winter season is good enough reason to visit the place.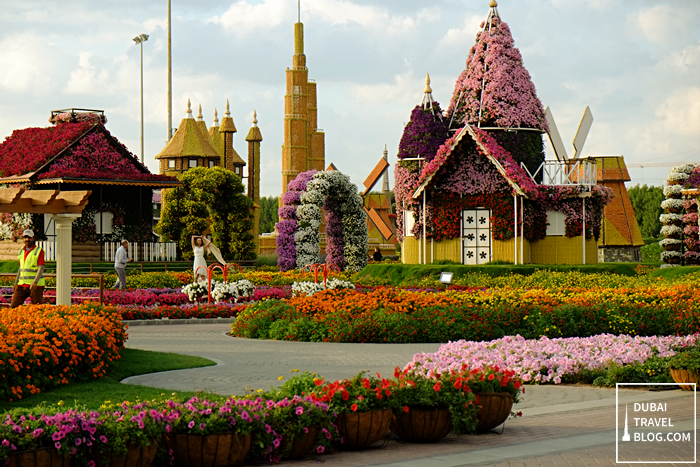 Dubai Frame
Another new attraction, you can visit the Dubai Frame and have a view of the Dubai skyline from both Old Dubai and New Dubai. This is located in Zabeel Park and offers a glimpse as you go through past, present and future Dubai.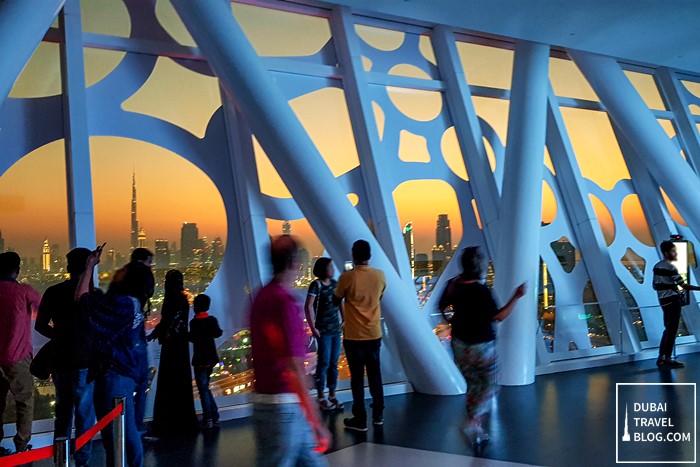 The Dubai Frame
Dubai Marina
Aside from the Sheikh Zayed Road, another area to visit that is the water district of Dubai Marina. Take a leisurely stroll as you explore this water district and amazing architecture. There are plenty of restaurants in the area so you can grab a bite to eat there, while you admire the towering skyscrapers around.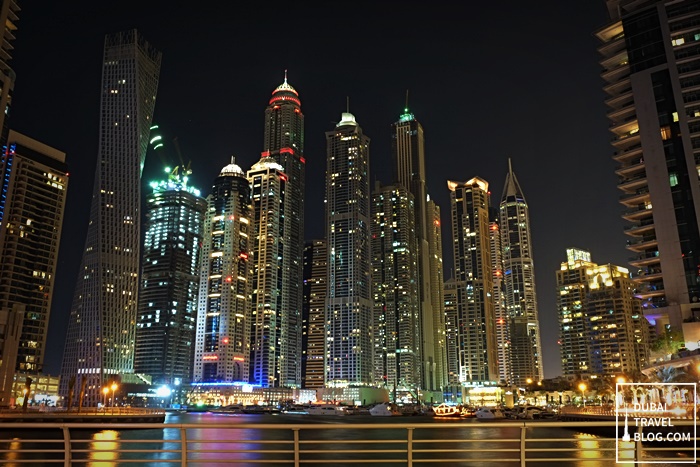 Dubai Marina at night
Palm Jumeirah Island
This is a group of islets shaped into a palm tree which features several luxury hotels and resorts as well as residences. In terms of visiting it, this is a bit tricky because when you travel to Palm Jumeirah, you cannot really see the shape of the island unless you see it from afar. Either viewing it from a tower in Dubai Marina, or riding a seaplane, helicopter, or by skydiving.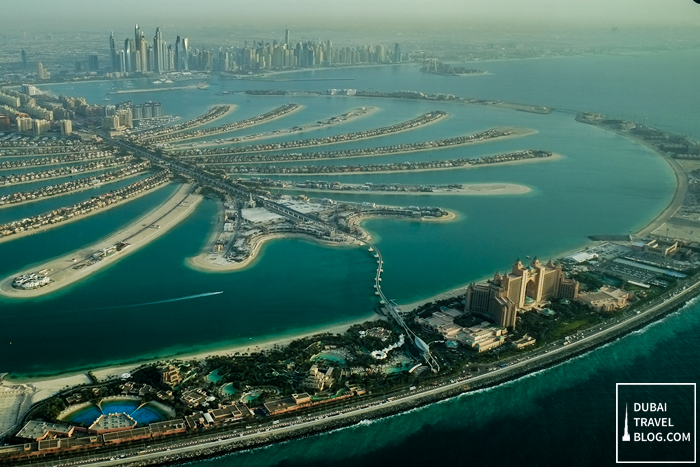 view of Palm Jumeirah Islands from a seaplane tour
————–
The above are only some of the places that are worth a visit. Dubai, as it constantly evolves, offers plenty more attractions for the budding tourist. In it's goal to have 20 million visitors by 2020, there's still more places under construction, and for sure, more developers building properties as it houses various structures and recreational places.
Stay tuned as we might add a few more attractions in this list.