Experience the ultimate water fun adventure in Dubai with a visit to the Wild Wadi Resort, an fun-filled waterpark which is great to bring your friends and family to beat the Middle Eastern heat. While the resort is relatively small in size, it amazingly draws hordes of visitors every day, making it one of the hottest tourist attractions in the city of Dubai.
This is a world-class water park that has won a plethora of awards ever since its advent, such as the Travelers' Choice Winner of 2014 from Trip Advisor. Not to mention, it has made appearances in several famous television shows, such as the Amazing Race Australia 2, Amazing Race Asia 1, and Amazing Race 5.
water adventure great during summer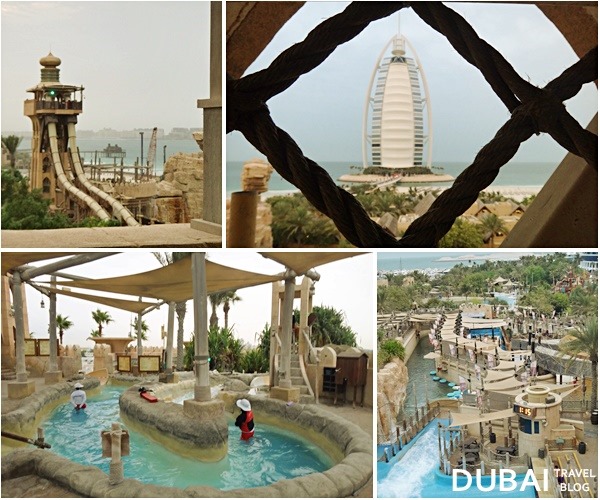 inside the resort
Dubai Wild Wadi Resort in Jumeirah Road
Location: Jumeirah Road, Dubai, UAE
As a theme park, Wild Wadi resort was based after the epic adventures of Juha, a mythical seafarer and a close friend of Sinbad. Like Juha's expeditions, the resort is oozing with mind-blowing water adventures. As a matter of fact, this resort has over a dozen of heart-pounding water rides that will infuse a heavy dose of fun and excitement to your visit in this resort. Furthermore, it has a network of flowing rivers and a system of master blasters that will push you all over the resort on a rubber ring.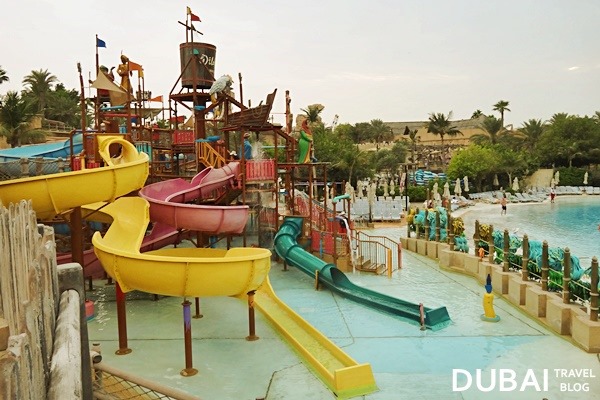 children's playground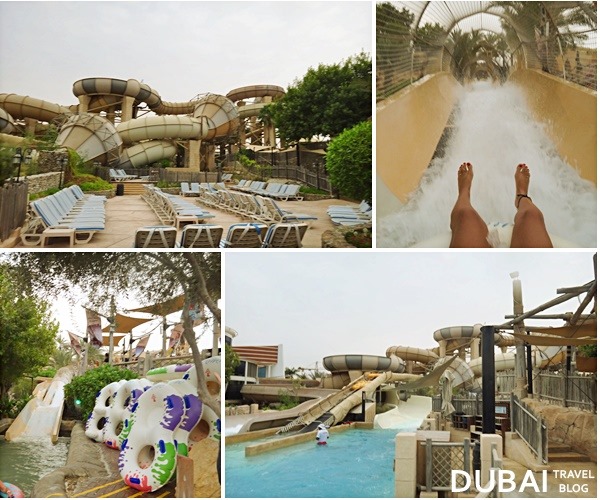 slides and water tubing in the waterpark
Jumeirah Sceirah
Jumeirah Sceirah is the undisputed star of this euphoric and spine-tingling water resort. Billing itself as the fastest and tallest free-fall water slide in the Middle East, this park attraction is definitely not for the faint of heart. As a guest of this attraction, you will be climbing a tower that is more than 32 meters in height, allowing you to enjoy spectacular panoramas of the whole resort. Then, you will be taking a hair-raising 120-meter ride at a blazing speed of eighty kilometers an hour. In just a few seconds, you will find yourself in the slide's bottom with a dash of excitement.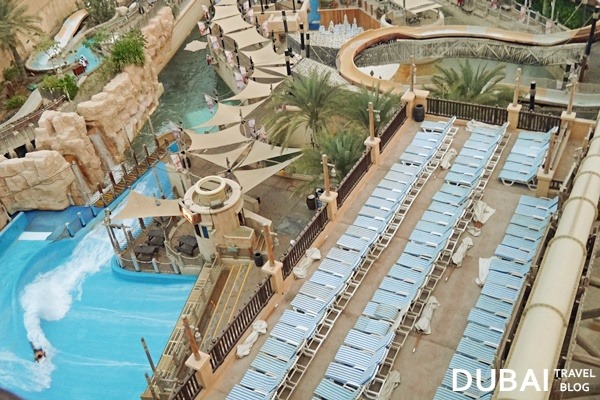 down below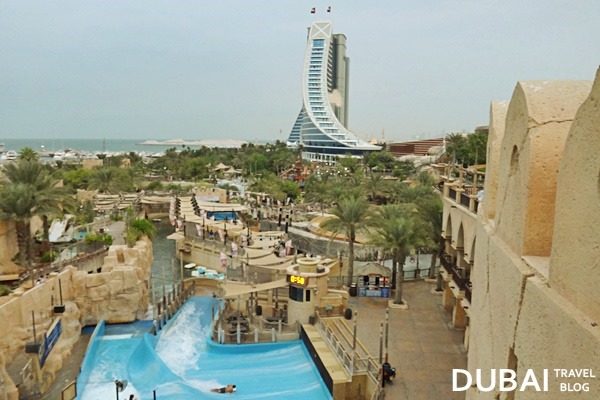 view of Jumeirah Beach Hotel and the resort
Juha's Journey
If surging thrill rides are not your cup of tea, then take a leisurely ride at the Juha's Journey. A lazy and relaxing water ride, Juha's Journey is a 360-meter flow of water that allows you to enjoy a laid-back swim on an inflatable water ring, as you drift down its water course.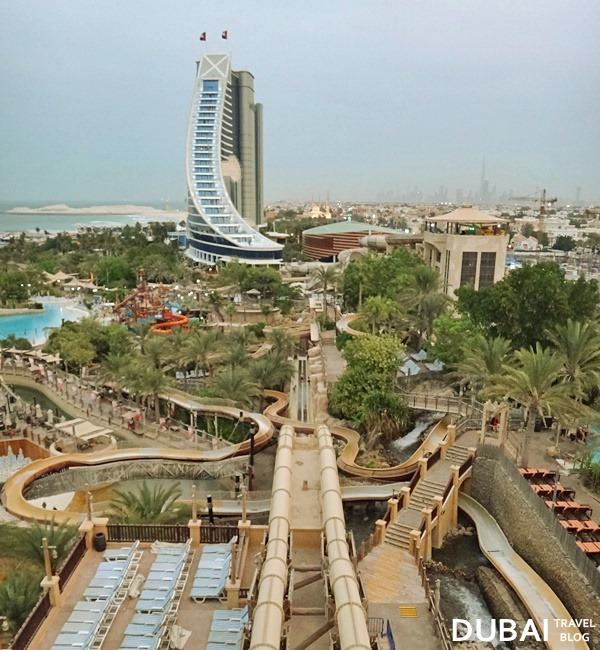 Wild Wadi Resort
Master Blasters
Operating through a string of sophisticated water jets, the park's Master Blasters are gravity-defying rides that offer you a wild water roller coaster ride in this park. Whether you are taking the Flood River Flyer or White Water Wadi, hopping on a master blaster will provide an unforgettable water fun adventure during your trip in Dubai.