Dubai poises itself as a top tourism destination especially for families in Middle East region. Plenty of theme parks have been recently opened to the public which makes it even more exciting as there are now more options for tourists to take their families (especially their children) for a great time with family. Here we list the top theme parks that you should check out and visit.
For the people living or visiting the once barren desert, it is also a hub for theme parks which most families would enjoy. From gargantuan slides that offer thrilling experience from a high elevation downwards, to the more mellow move-themed rides and indoor skiing, Dubai already has it all. Here are some of the best theme parks for the whole family: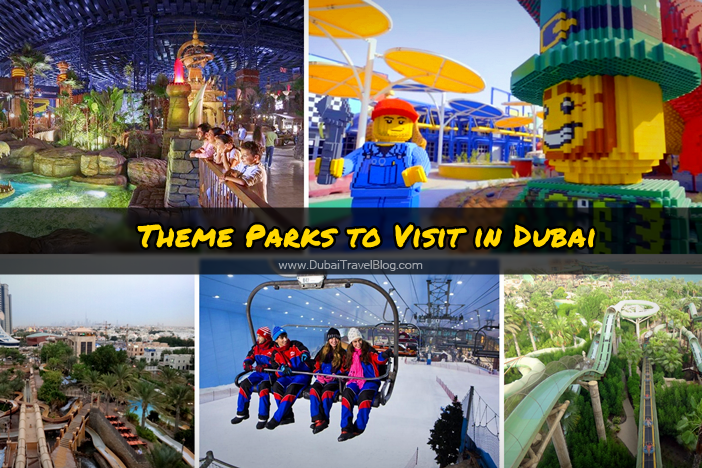 List of Theme Parks in Dubai
Check out this list of things to do with your whole family when you plan a holiday in Dubai. These theme parks are a great way to spend time with your kids or even with your friends.

Not too far from the Jumeirah Beach Hotel and Burj Al Arab Jumeirah is a man-made water resort most notable for its many amazing rides. The Wild Wadi Waterpark is one of the classic waterparks in Dubai and you can definitely have a grand time here.
In addition, this park also offers wave pools which is meant to mimic the sea and adrenaline-releasing tube rides.
Book Wild Wadi Waterpark Tickets Here
The city of Dubai and the whole country of the UAE are a stranger when it comes to snow. However, with some innovation and ingenuity, the city had managed to build its own contained winter season: Ski Dubai.
Set within the Mall of the Emirates, Ski Dubai's 3,000-square meter area is a host to a vastness of pure snow, all carefully maintained to create an illusion in a country which only knew sunshine and heat.

At 1.5 million square feet of endless tribute to movies and burgeoning businesses, the IMG Worlds of Adventure is Dubai's largest indoor theme park. It is often compared to both Bollywood Parks and Motiongate due to its size alone. However, the main selling point for this place is its great deal of movie-themed rides which both locals and tourists could relate with.
Book IMG Worlds of Adventure Skip The Line Tickets Here

Based on the label alone, you can already tell what Dubai Parks and Resorts is about. But it is worth noting that this place is more than just your single amusement space to visit, but four. These include Legoland Water Park, Legoland Dubai, Motiongate, and Bollywood Parks.
Previously, we had used both Motiongate and Bollywood Parks as comparison to IMG Worlds of Adventure. As it appears, they are two unique theme parks inspired after Hollywood and Bollywood films, respectively.
On other hand, Legoland Water Park and Legoland Dubai are a host to as much as 40 different rides and multiple attractions. Heavily inspired by Lego, any of these two places hold the most towering Lego model in all of Burj Kalifa in Dubai.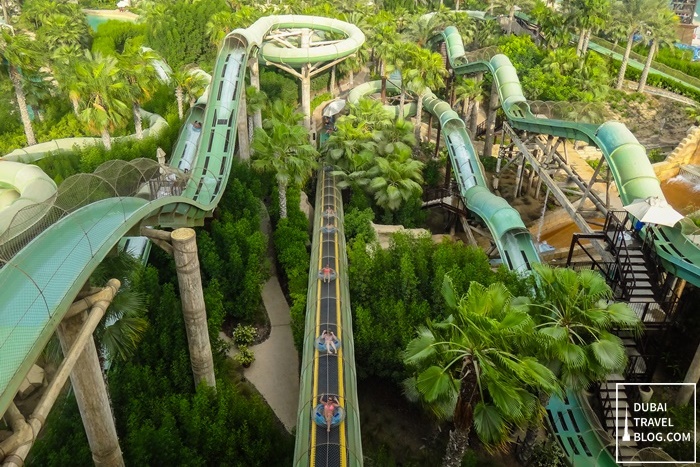 Set within the very ocean of Dubai, the island by which Aquaventure Waterpark is raised is man-made. Despite this, however, the island makes for a complete marvel for its overall construct.
But with the waterpark at its heart, the place is a go-to among thrill-seekers who like to slip through long-winding and slithering slides.
—————–
Dubai may be a rich city that thrives with businesses which makes it economy boom. But it's good that there are more options now for the whole family to enjoy. We've visited a few of these parks and we tell you that it's really a nice experience for everyone. These theme parks are a sure testament to that.