I finally got to try the At The Top experience on the 124th floor of Burj Khalifa. Having lived in Dubai for 4 years, it's only now that I was able to do it. My wife has visited it once during day time. I figured that this adventure as well as other activities in Dubai are always within reach so there was no urgency for us to do this right away.
We wanted to book the sunrise visit but we felt lazy just thinking of waking up early. I guess it helped that our passes came with a discounted package from Groupon so we were able to finally do this must-try Dubai experience.
Related Post: Dining with a View of the Dubai Skyline at Level 43 Sky Lounge
Book At The Top Tickets – Skip the Line
Dubai Skyscrapers at Night from 124th Floor of Burj Khalifa
We just finished a tour of the James Bond exhibit and we headed straight to the elevator to join other guests. When we arrived at the 124th floor, there were plenty of people coming in and going out. This is still a popular tourist activity in Dubai.
I had challenges taking photos that night due to the reflection from the glass. For photographers, as this is night time, you should bring your tripod. It was still winter season and it was a cold night above. I'm thankful that my wife was very patient and my had me take as many pictures as I want. But I was able to take a few shots. These are the decent ones I was able to capture.
Related Post: 42 Aerial Photos of Dubai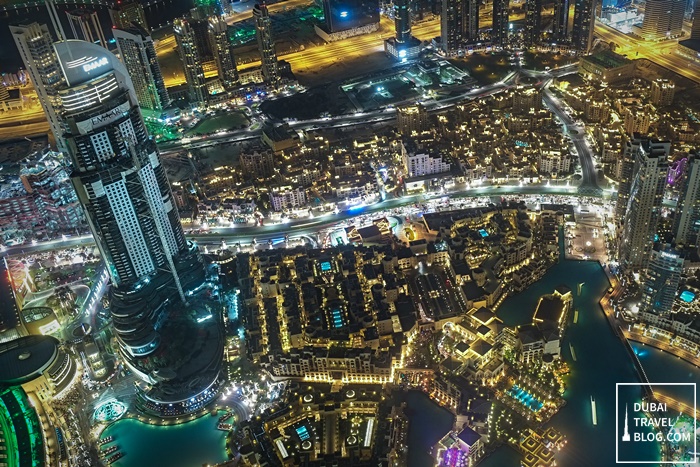 view from At the Top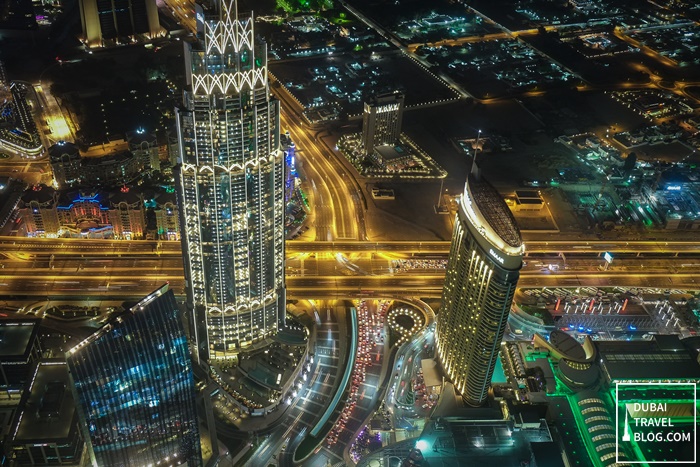 it's an Emaar city in Downtown Dubai as most buildings are developed by them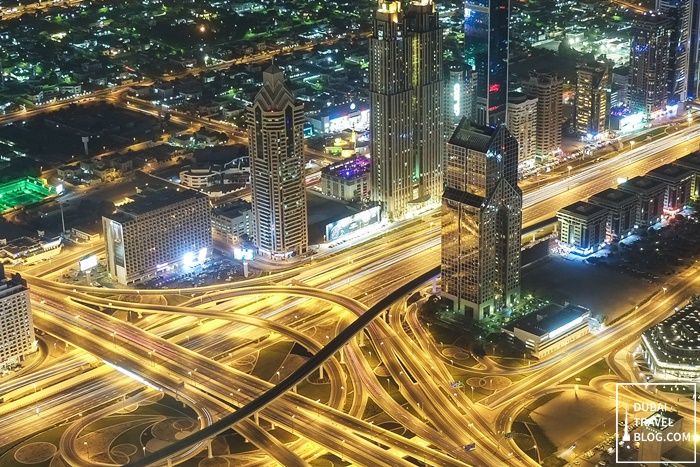 highway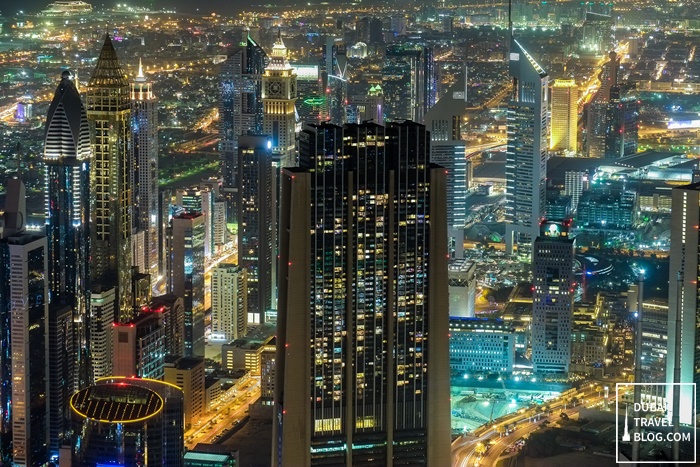 buildings zoomed in – I used my Fujinon 55-200 mm lens for this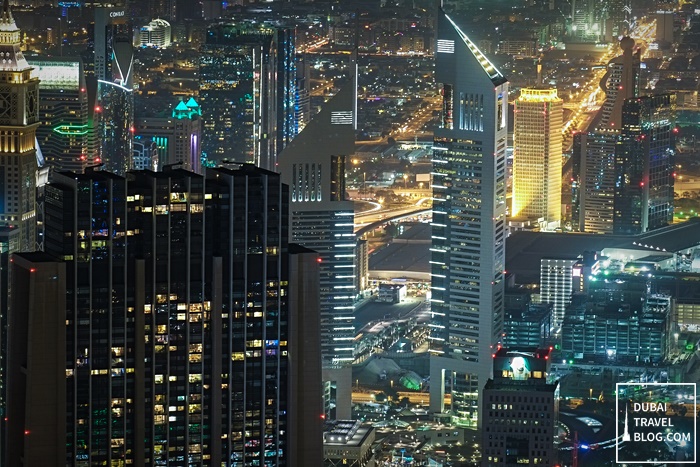 Emirates "twin" Towers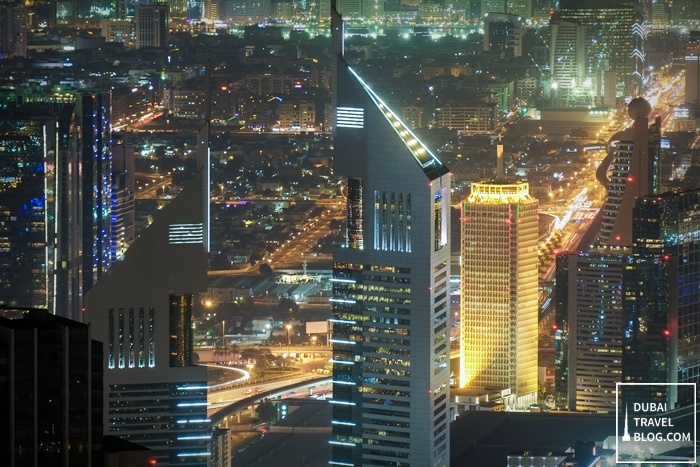 zoomed in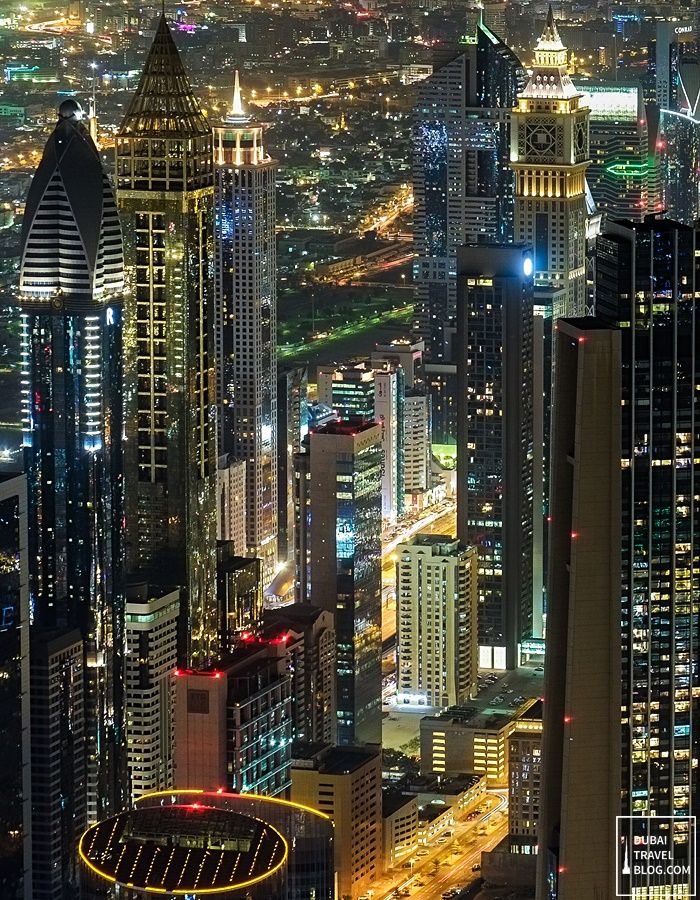 towering skyscrapers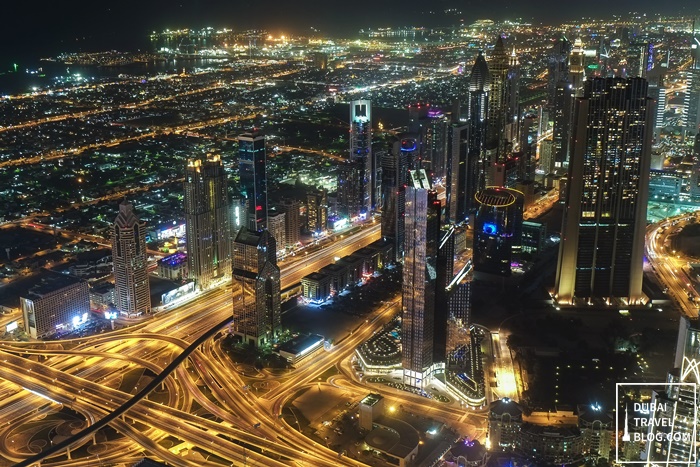 Dubai at night
Dubai World Trade Centre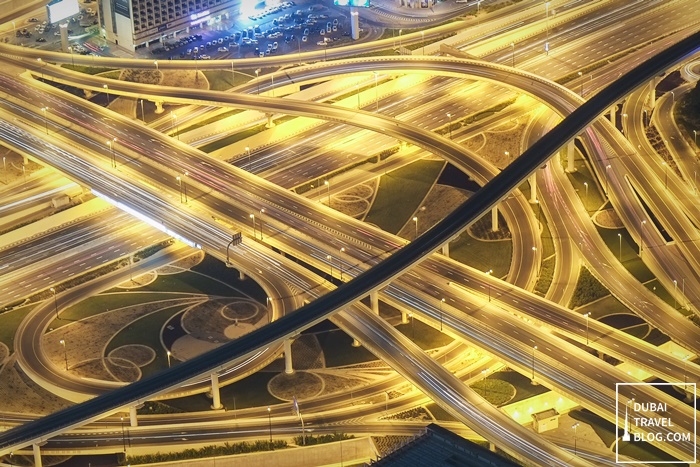 roads
The Dubai skyscrapers each have their own distinct style. It was great to see them from above as they light up the night. Even the view of the roads were also a delight.We are still planning on doing another At the Top experience during day time and preferably late afternoon so I can get some good sunset pictures of Dubai.
Book At The Top Tickets – Skip the Line
Tip: In case you score some discounted tickets, it's better if you get the Fast Track entry fee as this gives you the opportunity to skip the regular long queue towards the elevator. There were plenty of people waiting for their turn and with were glad to have walked past them