Are you looking for a one-of-a-kind experience in the city of Dubai? Then, experience the ultimate aerial adventure in the "City of Gold", by taking a thrilling and breathtaking sky dive over a thousand feet above the ground. As far I'm concerned, no trip to this buzzing and glamorous metropolis is complete without this suspenseful and electrifying expedition. As a matter of fact, a lot of local and international tourists consider it as one of the biggest and most captivating highlights of the city.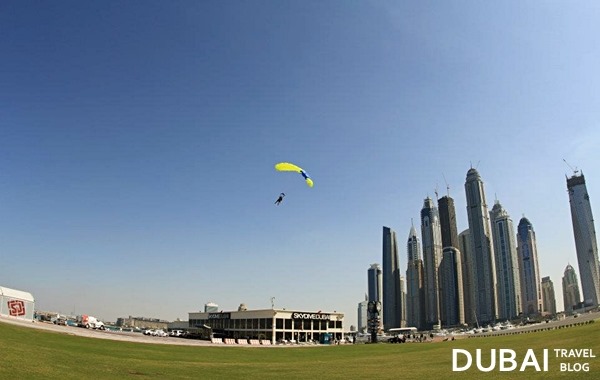 SkyDive Dubai basecamp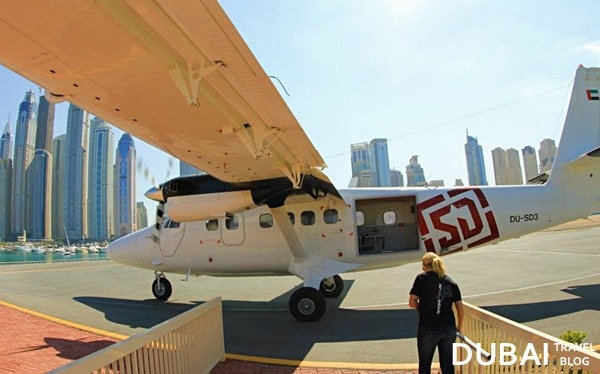 plane ride by SkyDive Dubai
Why should you try sky diving in Dubai? I have a handful of reasons why everyone visiting Dubai should give this adventure a try. Whether you are a seasoned aerial voyager or a first-time fun jumper, this exciting sport offers a blissful and mind-blowing experience that will last for your years to come.
Five Reasons to Try SkyDiving in Dubai
1. Magnificent Cityscape View
As soon as you jump out of the plane, you will be treated with spectacular bird's eye views of the artificial archipelago known as Palm Jumeirah. You will be able to get a clear view of its astounding overhead palm design, as well as its surrounding crystal clear sapphire waters. Not to mention, sky diving offers marvelous vistas to some of the city's most iconic landmarks and features, such as the Dubai Marina, World Islands, Burj Khalifa, Burj El Arab, and the famous Burj El Arab's sails.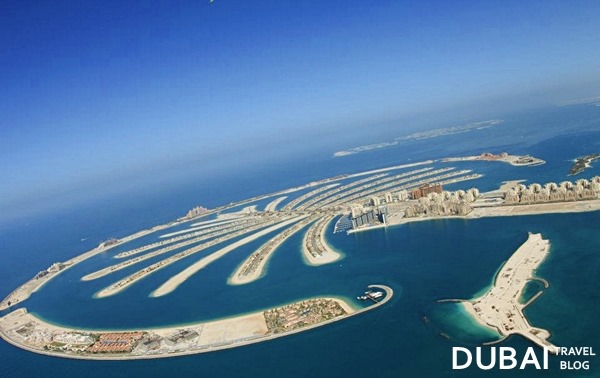 The Palm Jumeirah Islands
2. Safe
First-time jumpers and people who are terrified of heights won't have to worry a thing about the dive's safety. First of all, every piece of equipment used in this voyage is made of premium quality materials, and has been thoroughly checked. In addition, you, as a jumper, will be paired with a professional and licensed skydiver, who will ensure your safety, and guide you throughout your aeronautical journey. Safety is definitely a concern when you skydive in Dubai.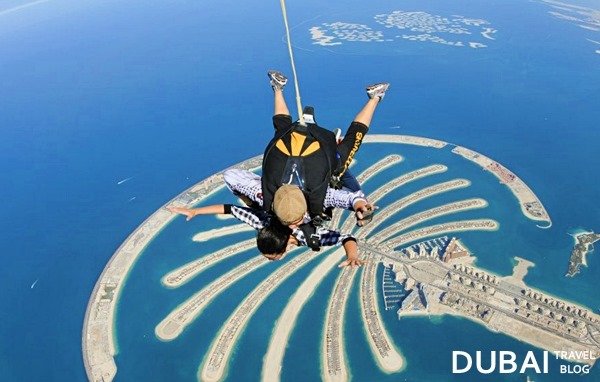 Dubai skydiving adventure!
3. A range of options and services
From first-timer jumps and skydiving coaching to the thrilling jumps for the experienced adventurous souls, this exciting outdoor adventure has a broad range of services to offer to it sky divers. What's more, it has a variety of formation and movement options to cater to all levels of divers, including team vertical formation jumps, suit wing flockers, and other kinds of free-flying aerial maneuvers.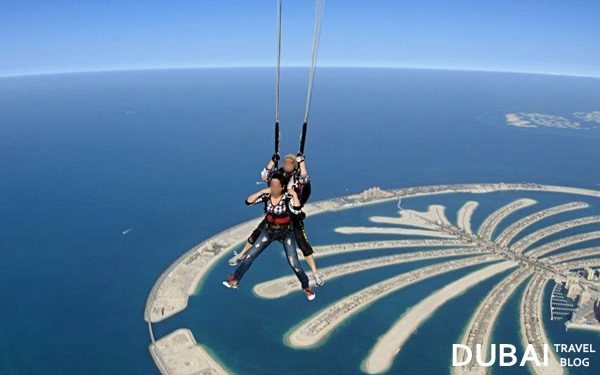 The Palm Jumeirah skydive
4. Adrenaline Rush
Sky diving is a total adrenaline rush that gives you a heavy dose of thrill and fun in this dynamic Middle Eastern city. Picture yourself jumping out of a plane, and flying freely in the sky with your instructor, at 13,000 feet. Sounds fun, right? From the start to finish, you will definitely love everything about this outdoor activity.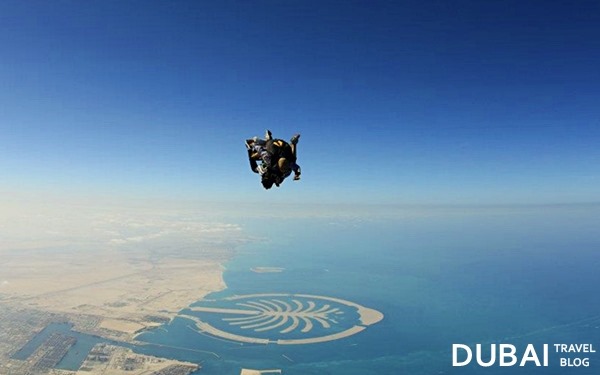 at the sky above The Palm Jumeirah
5. Affordable
As you sky dive in the city of Dubai, you get to enjoy the experience of a lifetime, without the need to spend a fortune. If you're going for a tandem skydive experience, price for the jump would cost about 2000 AED, but if you're a more seasoned sky-diver, then the cost could be as low as 200 AED. This really depends on the Class-Level, number of jumpers and package type. So if you're someone who is looking into turning skydiving as a hobby, then Dubai can be an affordable option for you.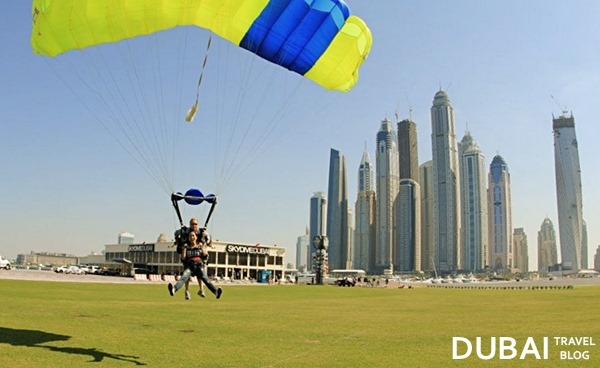 sky dive in Dubai
To know more information and to book your skydive experience, visit www.skydivedubai.ae
SkyDive Dubai Contact Details:
Website: www.skydivedubai.ae
Facebook: facebook.com/SkydiveDXB
Twitter: twitter.com/SkydiveDubai