Dubai's entertainment scene is developing and one of the attractions where you can expect a unique and enjoyable evening is the La Perle Show by Dragone (BOOK HERE) in Al Habtoor City, which prides itself as Dubai's number 1 show.
Conceptualized by the legendary Franco Dragone, La this is an aqua-based theater presentation that expresses the spirit of Dubai and will amaze you with its stunts and acts. We were able to witness the full show ourselves and we can assure you that it does not disappoint.  The 1.5 hours show went by pretty fast that we wished that we craved for more.
Book La Perle Dubai Show Tickets Here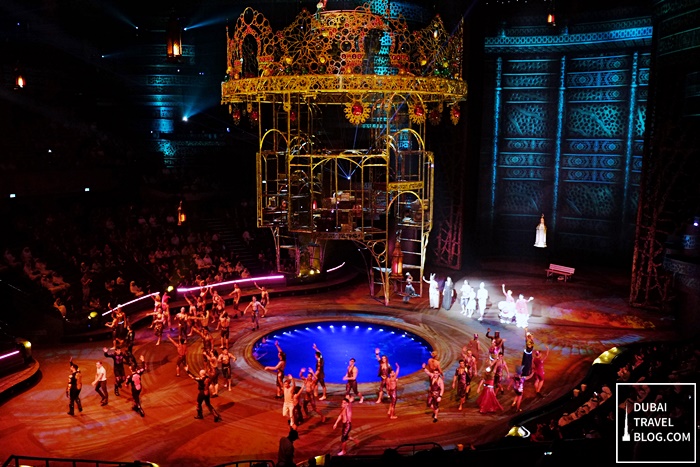 Buy La Perle Show Dubai Tickets Online
Dubai La Perle is a must-watch spectacle. You will witness flying acrobats, artists diving into the on-stage pool, light displays, larger than life props, motorcycle stunts and so much more. This is a live show so be amazed by the cirque du soleil type of production. What's great is that this show was made specifically for the Dubai audience.
Aside from the acrobats which is is really an incredible display of human strength, there is also the Le Perle theater which is a custom-built stage in itself. The overa overall artistry and special effects is definitely something you should also watch out.
Buy La Perle Tickets Online Here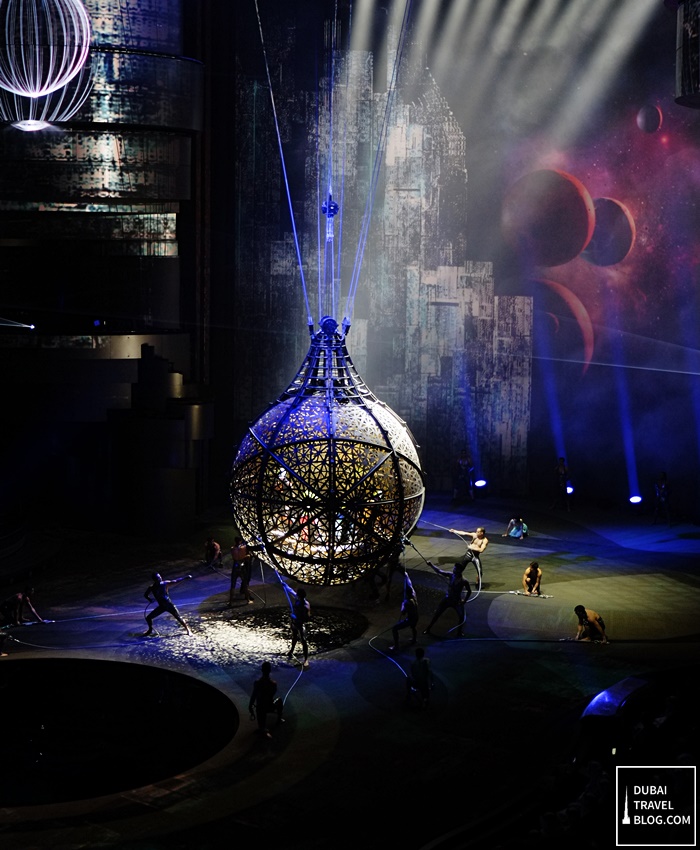 Tips When Visiting the La Perle Show in Dubai
In case you are wondering how long is La Perle show or if you can eat inside the theater as well as where to buy tickets and the operating hours, below are some tips when you go to this tourist attraction.
Duration – 90 minutes without intermission
Photography – Allowed but no flash. Best to use your phone camera
Arrival – It is important that you arrive 30 minutes prior to the show so you can find your seats and you can also settle in the theater properly. They will not stop
Snacks and drinks are available outside the theater. La Perle seating chart can be found when you buy a ticket online.
Dress Code – no specific dress code was mentioned in the website but since this is inside a five-star property, you can wear smart-casual wear.
Book Tickets Online – eTickets are available and you can book online and just show the online receipt upon arrival once you have successfully booked. If you are lucky, you can get some discounted tickets depending on the season. Always good to check online by BOOKING HERE
Show Schedules & Timings:

Tuesday to Friday – 7pm and 9:30pm
Saturday – 4pm and 7pm
Book La Perle Show Tickets Here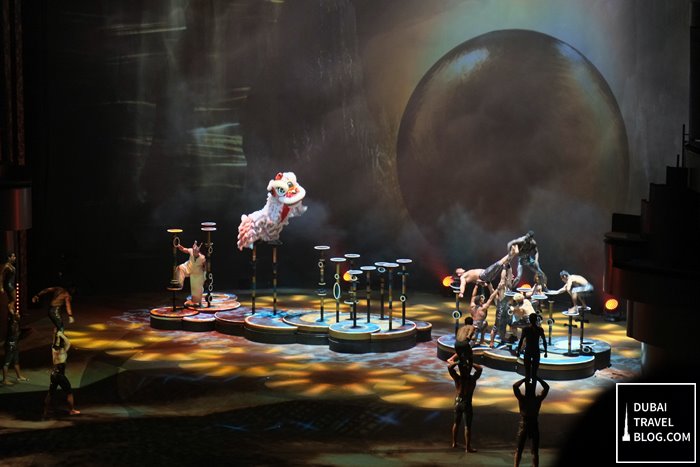 Hamster and Motorcycle Globe Act
One of the main highlights was this giant hamster act (dunno how to call it). An acrobat leaps on this spinning wheel contraption while performing death-defying stunts.
The other one is the motorcycle globe act where 5 men in motorbikes drive and spin inside a giant globe.  Here's a short video clip of the motorcycle globe act in the La Perle in Dubai show.
This Le Perle show is the first permanent aqua-based show that it has established itself in Dubai. You don't have to travel to Las Vegas, Macau, Paris or other cities in the world as you can watch it here in Dubai's Al Habtoor City.
Book La Perle Dubai Show Tickets Here
La Perle Dubai Review
During our visit and experience, we were just amazed by the craft and the team that makes up this entertainment attraction. The stage production and special effects is something to be in awe. We were quite satisfied and when you bring your family/friends here, it will certainly not disappoint.
We would recommend this to every tourist who wants to visit Dubai so they can see why this is a much-talked about performance and why this lives up to the claim of this being the number one Dubai show!
Photos of the La Perle Show
In case you want to see what to expect from the La Perle Show, below are some more pictures of the show during our visit. We hope you can check it out so you can see it for yourself as the photo album doesn't much justice to how spectacular it is.
Book Le Perle Show Tickets Here
Contact Information:
La Perle by Dragone Dubai – Buy La Perle Tickets Online
Address: 260 Sheikh Zayed Rd, Al Habtoor City – Dubai
Phone: +971 4 437 0001
Website: https://www.laperle.com/en
Instagram: @laperledxb
Facebook: @LaPerleByDragone
Google Map Location
Once you have made your La Perle booking, you can then proceed to the La Perle Dubai theater on your scheduled visit. Below is a map guide to the address for your reference: