Pass through alleys and pathways and explore the markets in the Spice Souk. Baskets and jars of spices are being sold at cheap prices by different shops. Take photos of the beautiful displays set up by each shop owner. Better yet,  buy a few bags of spices you can use at home or give as souvenirs to friends and family.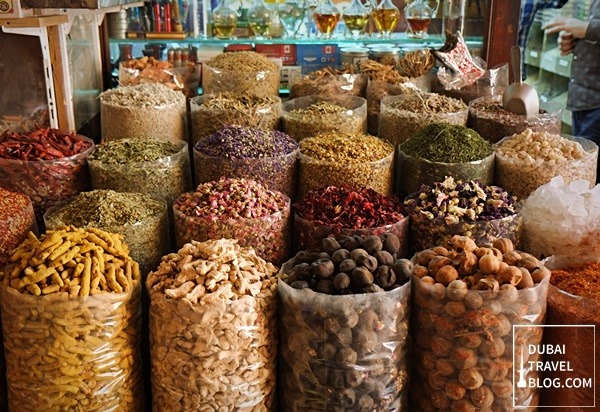 Spice Souk market in Deira
Deira Spice Souk in Dubai
Cinnamon, lemon, saffron, rose, chili, powders, herb, incense, pot pour right,  nuts, dried fruit, tea, shish a, etc. Many of these items plus more are sold at affordable bargains that it wouldn't be hard to purchase stuff from the spice market of Dubai. Enjoy the whole shopping and get acquainted with the various spices with the friendly staff who are always welcoming tourists. If you are travelling on a budget in Dubai, the souks in Old Dubai is a must-included part of your itinerary.
How to Get There
The Spice souk is located in the Deira part of the Dubai Creek. Nearest metro station is in Al Ras Metro Station (Green Line) or Palm Deira Metro Station (also Green Line). You can get a taxi and just tell the driver to take you to the Gold Souk.
This is also a short walk from the Gold Souk.