Immersive tours that explore the cultural and historical sides of Dubai, this is what Nada Badran, a Dubai Tourism-licensed guide, offers in her tour company "Wander With" via WanderwithNada.com
Nada has been in the UAE for 25 years and she took a leap from the corporate world to establish her own business. Her personalized walking tours go beyond the usual skyscrapers and malls of emirate. She aims to instill a sense of discovery to new sights, culture and people through actual interactions which makes for a more memorable visit to Dubai.
As of this writing, more than 250 people have given her excellent reviews of her walking tours on TripAdvisor. Her clients have mentioned that her experiences are a 'must-try' because of how informative and immersive they are especially when you want to get to know the city better.
She also hosts a series on CNN Arabic where she uncovers cultures through travel.
Dubai Tour Guide: Nada Badran
Nada does not discourage anyone from visiting the usual attractions of Dubai. In fact she invites you to visit these iconic places. But after you've visited the Burj Khalifa, Burj Al Arab, The Dubai Mall, Palm Islands, etc. she wishes that you try exploring deeper to what the city has to offer.
In this interview, she shares her journey leaving the corporate environment, setting up her own business, and landing her first clients. Check out the rest of our feature below.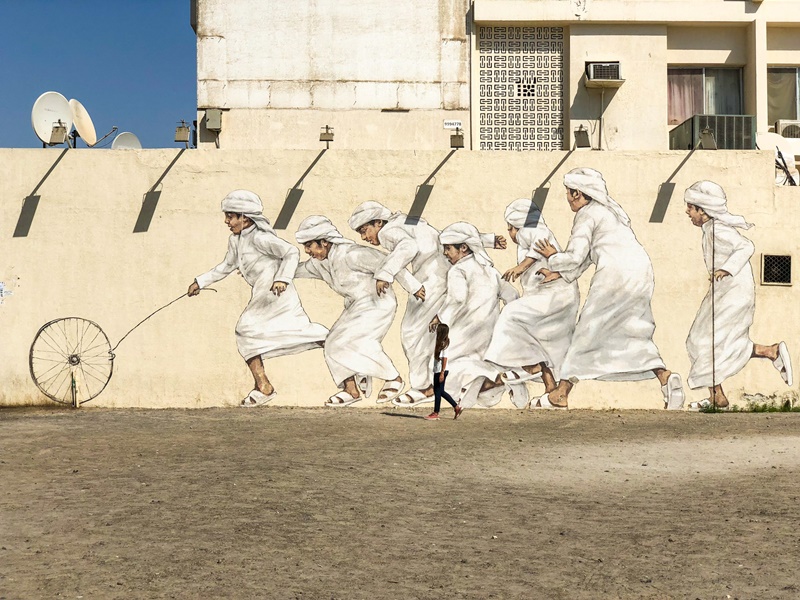 1. Tell us a little about yourself.
I'm Palestinian by origin, and have been brought up in the UAE. I've been in the country for 25 years give or take so this is certainly 'home' by definition. I'm the founder of Wander With, a tourism company offering cultural experiences to Dubai's curious guests.
I also have a mini travel series on CNN Arabic called 'Tajawal Ma'a Nada', which translates to Wander With Nada in Arabic, uncovering cultures throughout travel. Outside of wandering, I love traveling (no surprise), reading, meeting new people, and discovering good food.
2. Can you tell our readers more about your tour company?
I wanted to start something that like-minded travelers would enjoy that was far from the 'standardized template' experiences. I worked on designing itineraries that would take guests to my favorite places in Dubai and ensure that they left not just with pretty pictures and souvenirs, but unforgettable memories.
I also wanted to provide a personal touch to the experiences which curious travelers crave and connect with. So Wander With Nada was born in 2016 catering to such travelers.
3. Was it difficult to switch to setting up your own business/company versus being in a corporate environment? Tell us what the experience was like.
It was certainly difficult to switch from being in a corporate environment to setting up my own business. I absolutely love travelling and the experiences that I myself have had while visiting other countries have really shaped my world views. It was through this curiosity and embracing of other cultures that I found true happiness and fulfillment, encouraging me to open a new door and to seek a new path.
4. How did you get your first clients?
Through word of mouth! I told practically everyone I knew about Wander With Nada and they were kind enough to spread the word. Whenever any of their friends or family came to town, they would send them my way and became some of my first awesome clients who I will never forget.
5. What are your top places to visit/attractions in the UAE?
That's a tough one. There are so many sights and attractions that keep popping up all over the place. If I were to narrow them down to my top 3 across all emirates, they would be the following:
Al Fahidi Historical District
Dubai's deserts
Ras Al Khaimah's Hajar mountains
6. What are the restaurants that you recommend in the UAE?
Shogun – South Korean
Jodhpur – Indian
Couqley French Bistro – French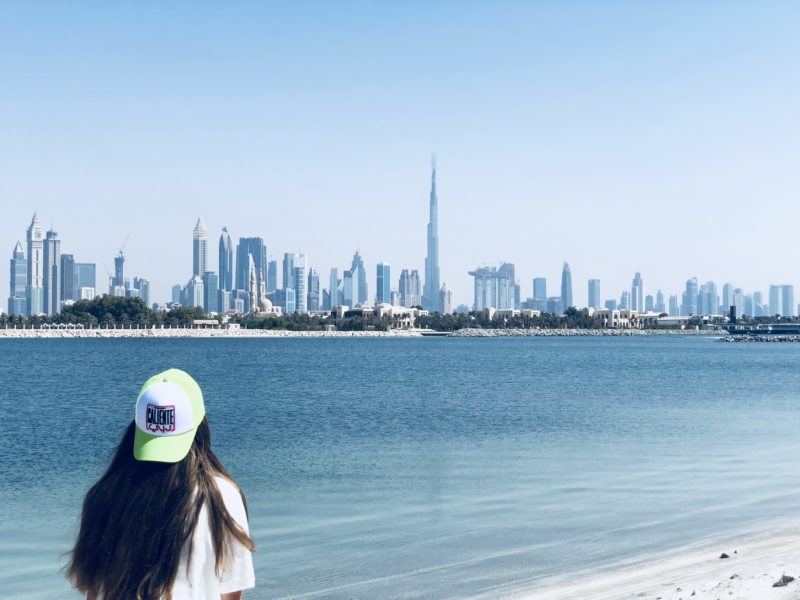 7. What's a common misconception you had about Dubai or the UAE that's been dispelled after you got here?
I have lived here for forever, so will speak from others' perspectives…
A common misconception that people have about Dubai is that once you check off the must-dos, there's not much else to enjoy or even return for. I often hear this even from friends who live here, do almost the same things every weekend, and feel like life in Dubai is a repetitive cycle.
My response is always two-fold:
1) I capitalize on the opportunity to tell them to join me on a tour.
2) I suggest a minimum of 10 alternative things that they could do, and make the effort of even organizing such an activity for them to join.
A little effort goes a long way in changing one's perspective.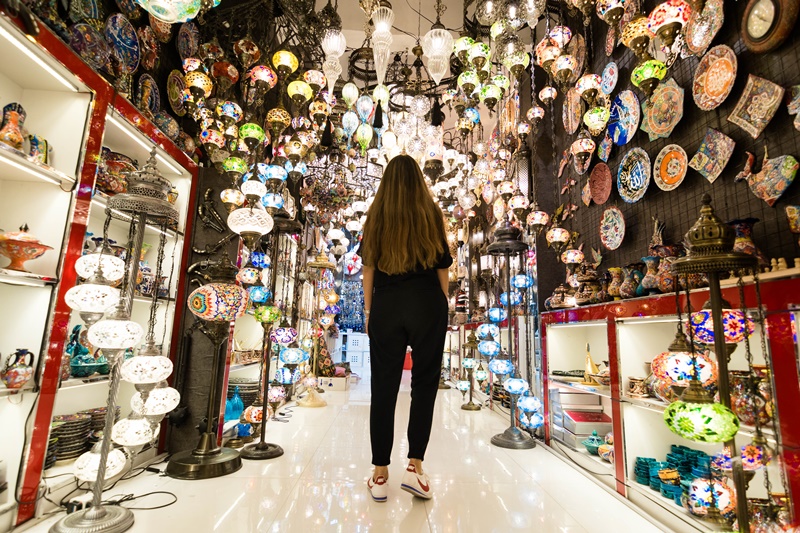 8. What has been your most successful tour and what is it about?
My most successful tour to date was one that I conducted for a university. It was a week-long program and involved a group of MBA-ers eager to learn all there is to know about the UAE including governance, legislation, healthcare, financial institutions and much more. Safe to say, it was a lot of ground to cover over a short period of time, but a week later, the students were pretty much UAE experts.
Here's a video of Nada on CNN's Connect the World:
9. Name some of the personalities/bloggers whom you look up to and why?
Anthony Bourdain: his curiosity is a true inspiration to me. A person who was eager to walk in someone else's shoes every chance he got and to share the experience and educate the world.
Kiersten Rich AKA The Blonde Abroad: a solo female travel blogger whose travel experiences and stories I find captivating and spoken from the heart.
Paulo Coelho: reading the Alchemist sparked in me a new fire and energy to explore the unknown. One of my favorite quotes: "We are travelers on a cosmic journey, stardust swirling and dancing in eddies and whirlpools in infinity. Life is eternal. We have stopped for a moment to encounter each other, to meet, to love, to share. This is a precious moment. It is a little parenthesis in eternity."
The way I see it is that everyone's just one hard decision away from leading a whole different life. So my 2 fils would be: if you are passionate about an idea or a change in your life, make the effort, put in the hours and see what happens. Because even if it doesn't pan out the way you had expected, you won't live life with a 'what if' hanging over your head.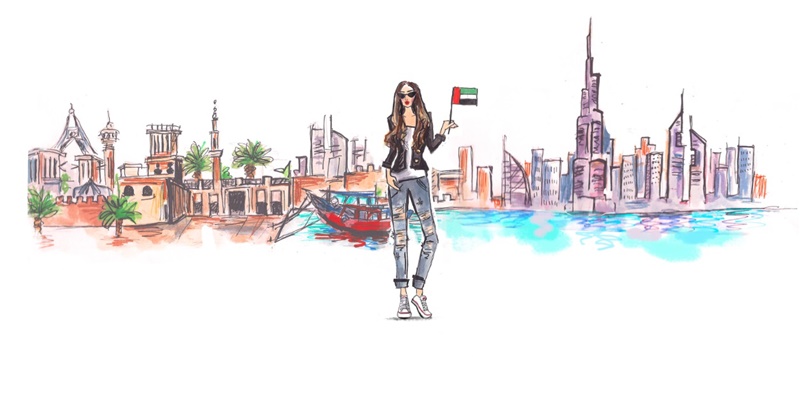 Connect with Nada on Social Media
Instagram: @wanderwithnada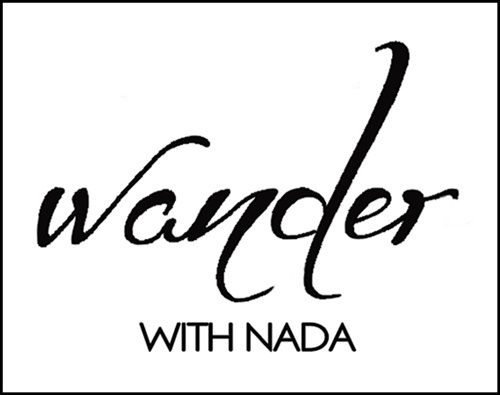 Facebook: @wanderwithnada
Twitter: @wanderwithnada
*Images Provided by Nada. A couple of them taken by Amir Dakkak.