Thursday nights are seafood nights at Eat & Meat restaurant. Located at the ground level of The H Dubai along Sheikh Zayed Road, this is a Californian grill house that offers a straightforward dining experience in an elegant and sophisticated setting.
I was able to sample delicious offerings of fresh oysters, mussels, prawns, fish fillets, mussels, crabs, lobsters, and other types of seafood dishes.
Alcohol: YES
fresh seafood and catches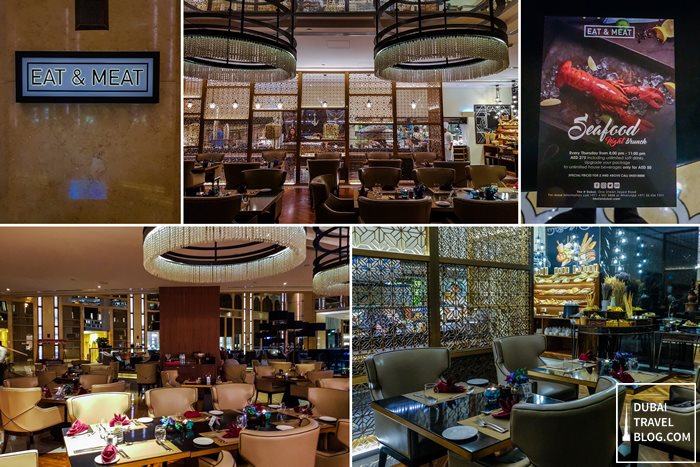 Eat & Meat
Eat & Meat Restaurant Seafood Buffet Review at The H Hotel Dubai
Eat & Meat is furnished with beige sofas and armchairs. Dark walls and the black table tops on a wooden floor make for a dramatic and posh setting. The huge chandeliers from where I was sitting also made for a fancy dinner experience.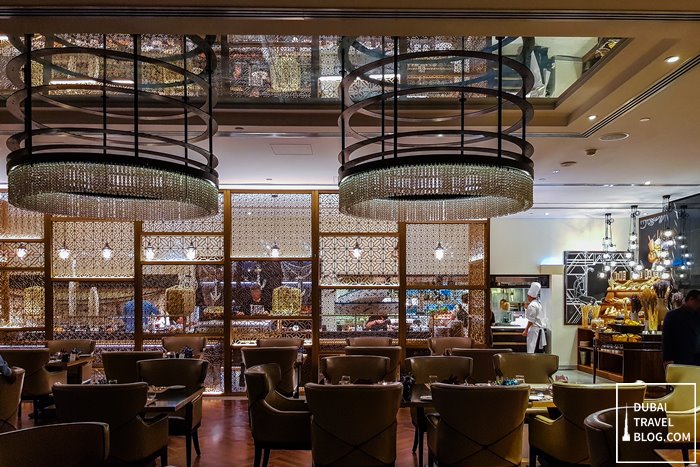 chic restaurant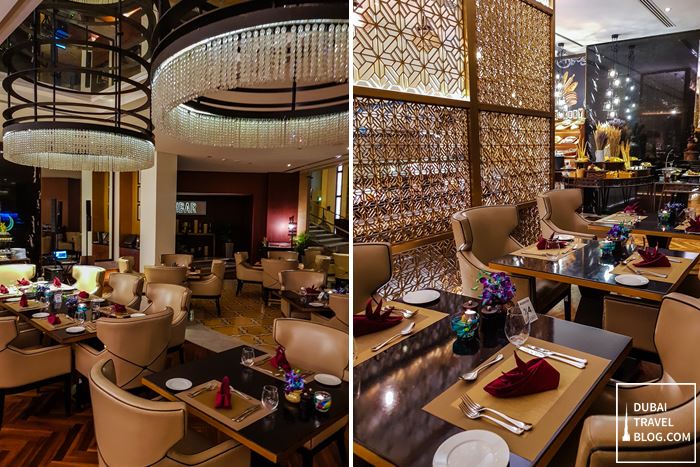 beige chairs, wooden floor
During my visit, there were plenty of seafood choices offered. They also had salads, cold mezzes, sushi, a cheese station, and a dessert station.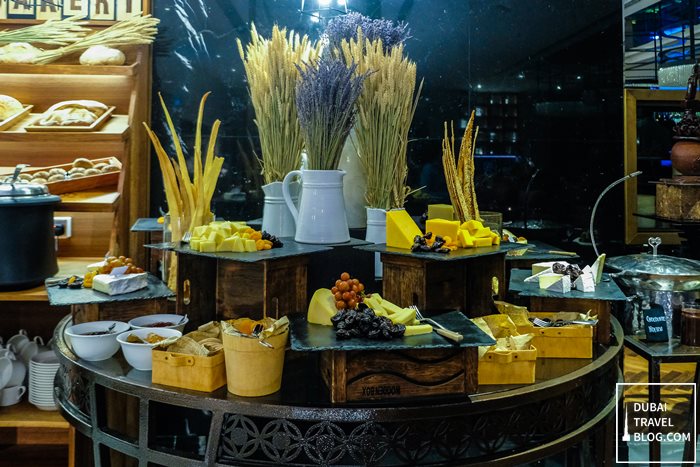 cheese station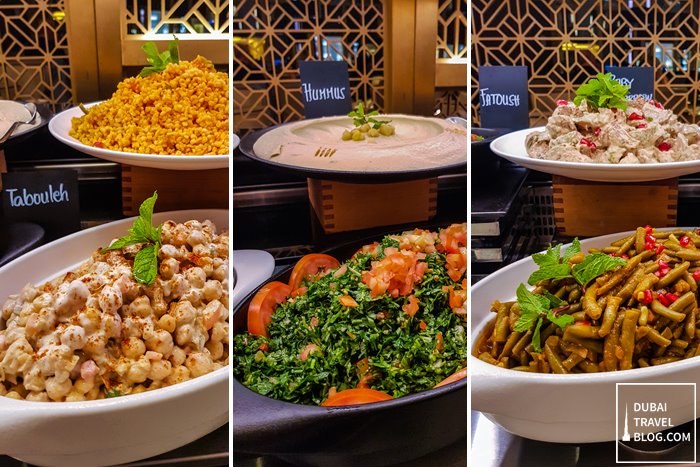 Cold mezze
There is an open kitchen that encompasses a huge portion of the restaurant where the chefs prepare the food. They were quite busy setting up plates for guests who wanted specific items from seafood catch.
I especially enjoyed the fried calamari, the fresh oysters, mussels, and prawns, and the freshly cooked platter. Pairing it with a glass of white wine made the dinner even more appetizing.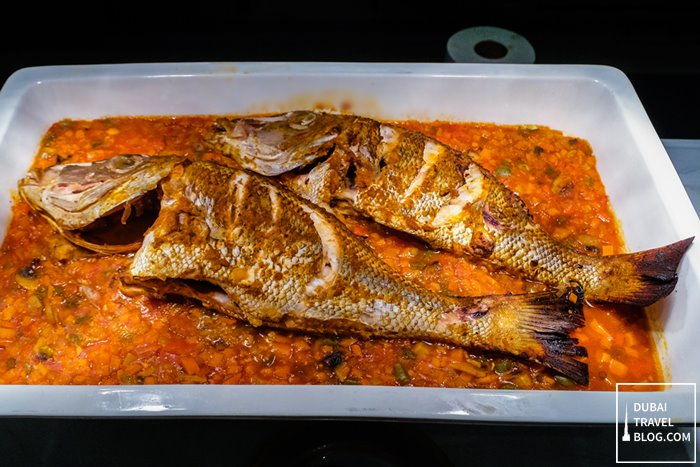 fish harra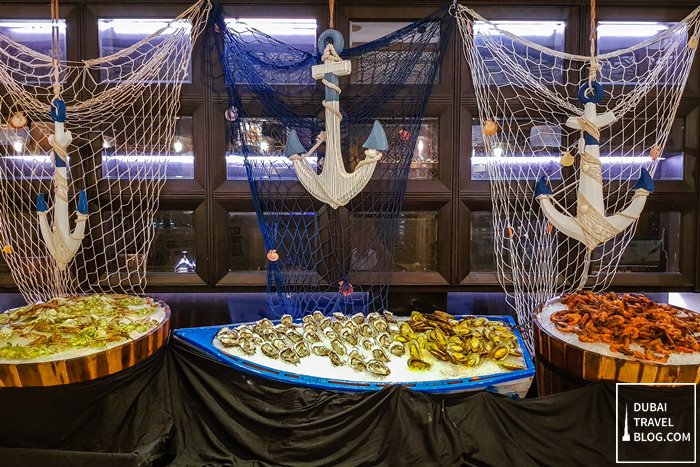 crabs, oysters, mussels, prawns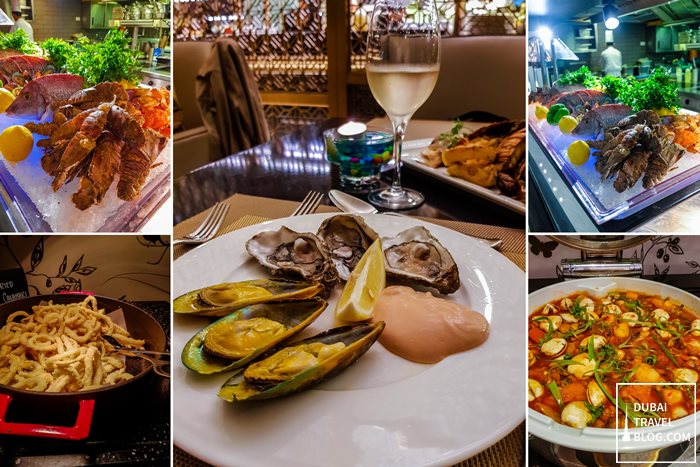 seafood and white wine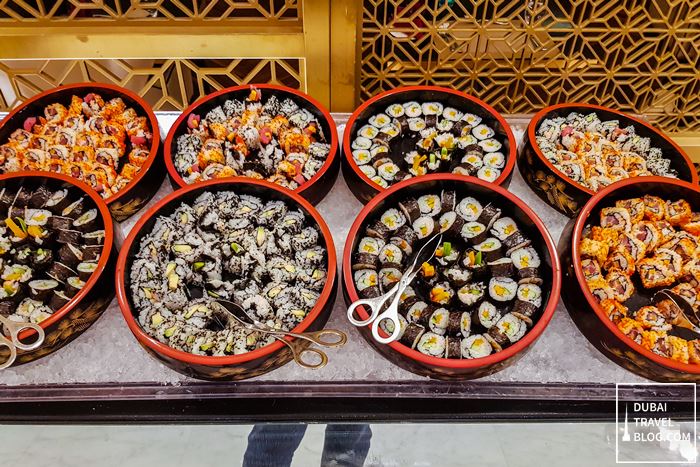 sushi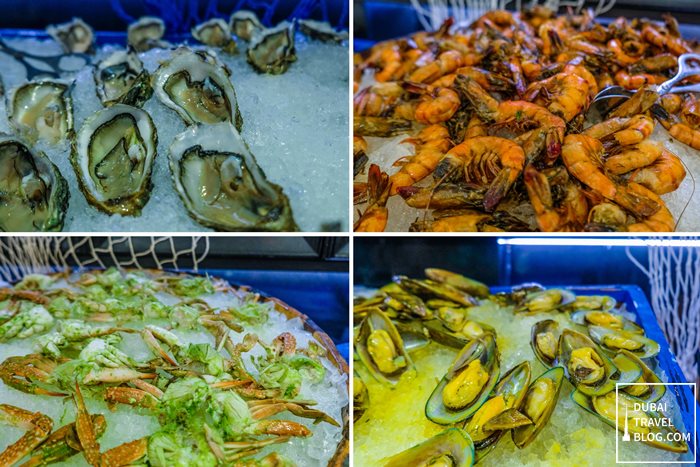 fresh seafood!
I'm glad that I arrived early as the place was quite packed 30 minutes after 8pm. I was able to take some pictures before it became difficult to do so because of the crowd. So if you are planning to visit Eat & Meat on Thursdays, please try to make a reservation to get a good seat in advance.
On another note, they also have a handful of desserts. Even the quality of the desserts are good. I enjoyed the Braso de Mercedes, and the Crunchy Chocolate Cake.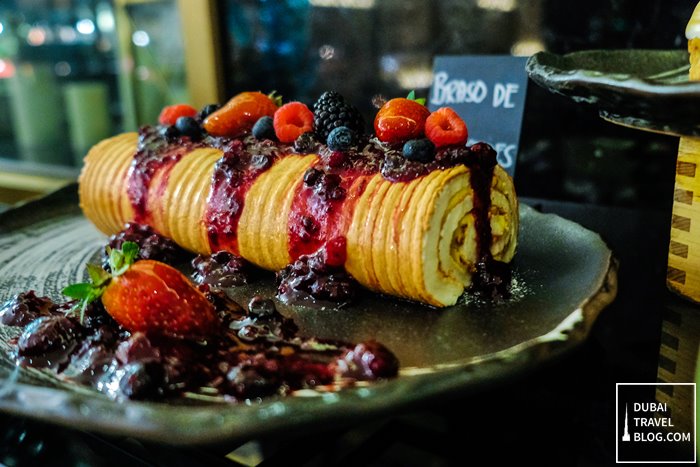 braso de mercedes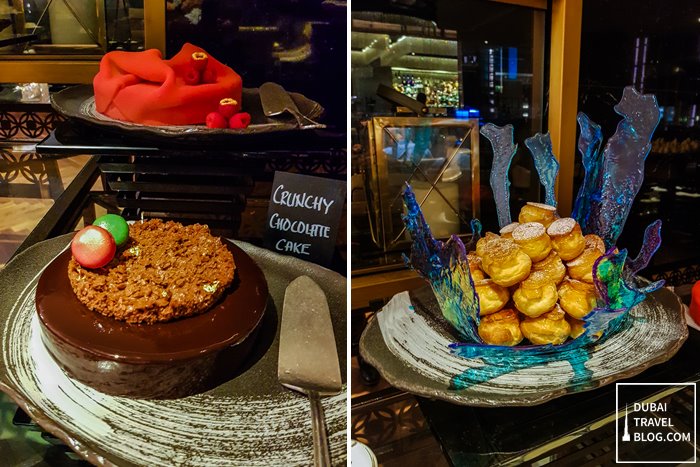 love these desserts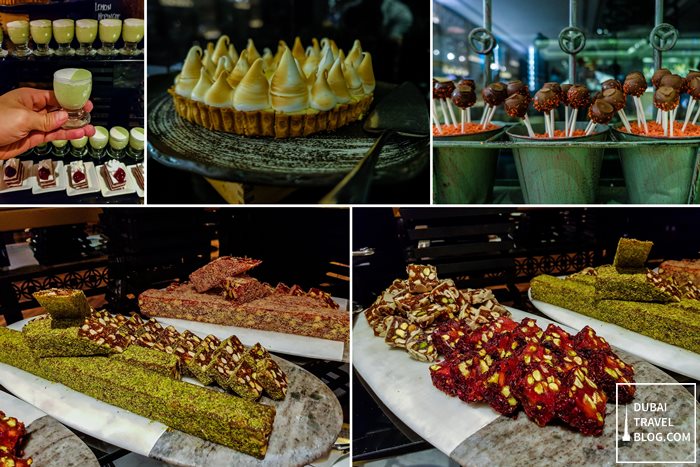 variety of desserts
I'm very happy with the food options in Eat & Meat. I could taste the quality of each dish and wouldn't hesitate recommending this to others.
While I've only been to a few seafood-themed brunch/dinners, I can say that this is the best seafood night experience in Dubai (so far).
The staff were also very prompt with their service. Thank you to Aneesh and the rest of the team for attending to me!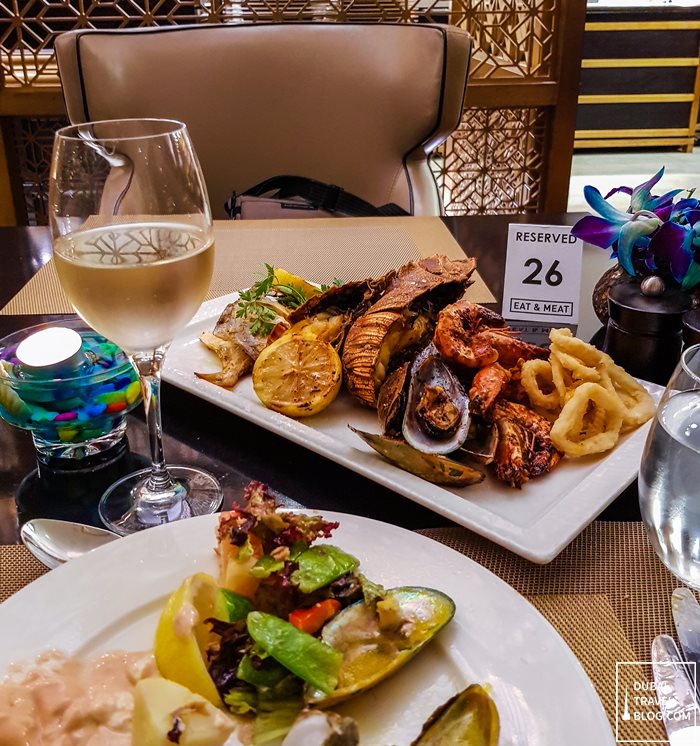 lovely seafood platter
Video: Eat & Meat Seafood Buffet at The H Dubai
Here's a video clip of what you can expect from this seafood buffet experience:
Seafood Brunch Night is every Thursday from 8pm to 11pm
Eat & Meat Opening Hours: 6:30am to 10:30am / 12pm to 3pm / 7pm to 11pm
Dress Code: Smart Casual
This was also my first time at The H Dubai hotel and I was quite enthralled by the huge lobby with high-ceilings. It felt like I was inside a mall. I'm looking forward to having a staycation here hopefully anytime soon.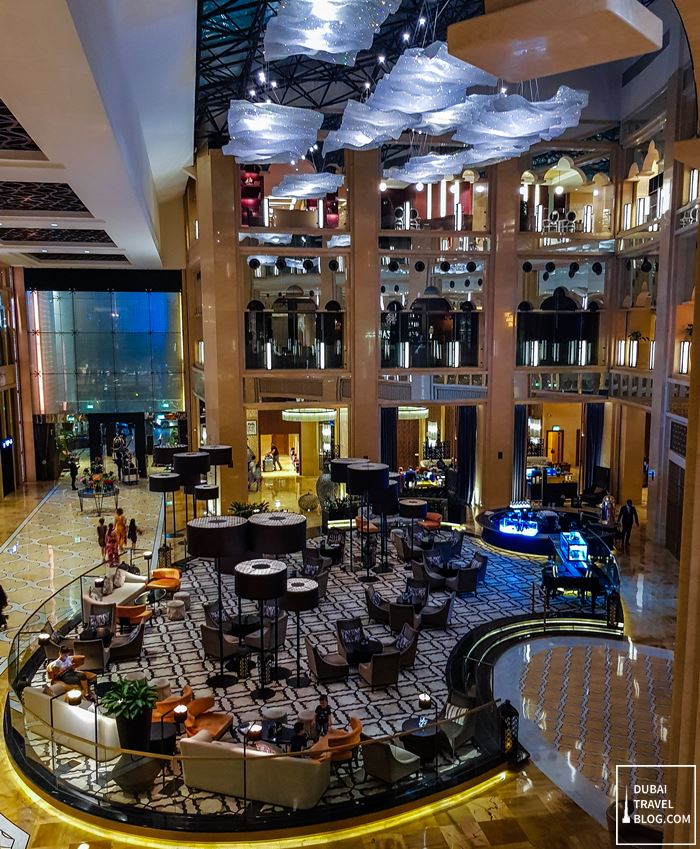 the lobby
Check out our other experiences at The H Dubai:
Contact Information
Eat & Meat Restaurant
Address: H Hotel Dubai, 1 Sheikh Zayed Rd – Dubai
Contact Number: +971 4 501 8623
Email: eatandmeat@h-hotel.com
Website: hhoteldubai.com
Instagram: @thehdubai
Facebook: @TheHDubai
Twitter: @TheHDubai
Google Map Location
Below is a map guide to the location of H Hotel Dubai on Sheikh Zayed Road. Eat & Meat restaurant is located in the ground floor lobby of the hotel. Be advised that if you bring your car, you have to go the back side of the hotel for valet parking/parking.