Coming from a lovely dinner the previous night at Eat & Meat, we were glad to have woken up just in time before breakfast was to end. The breakfast buffet starts at 6:30 am and ends until 10:30 am.
Eat & Meat offers an international dining menu and during our visit, standard breakfast options are there which include eggs, beans, bacon and sausages, breads, and cereals.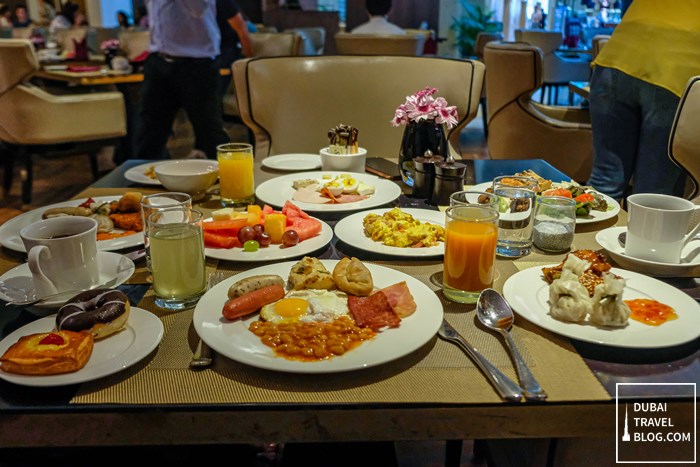 breakfast at Eat & Meat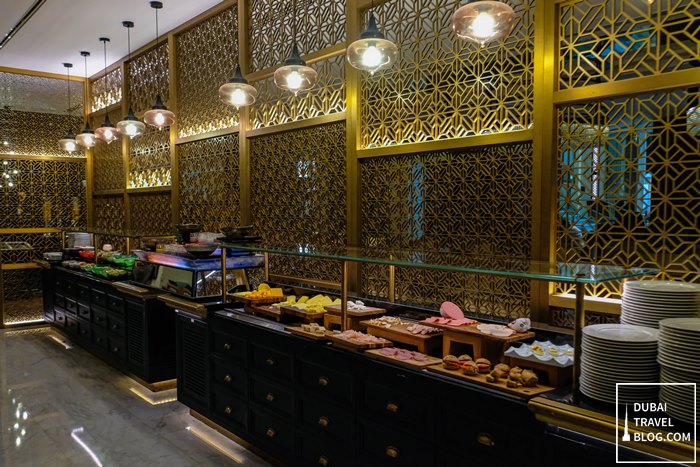 buffet spread on one side
Eat & Meat Breakfast in The H Dubai
Eat & Meat has a good selection of breakfast items and then some. Aside from the regular breakfast menu, they have a few items that would actually pass off for other meals such as BBQ chicken wings, baked fish, seafood dim sum, and even ice cream.
They also have some Arabic mezze, salads, and cold cuts and cheeses and live cooking stations for eggs and pancakes. More variety of food is definitely much appreciated.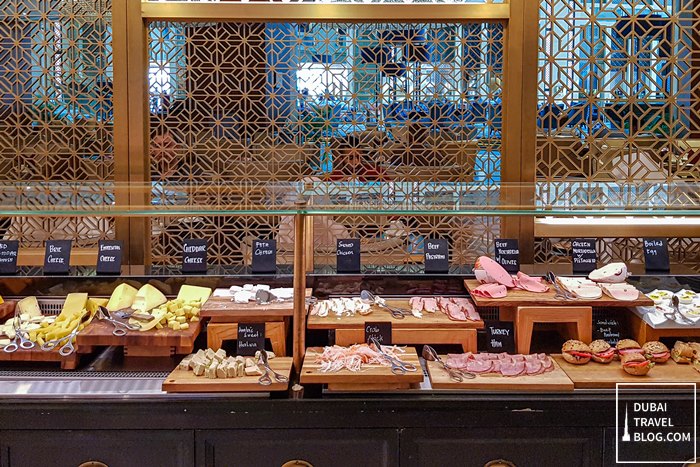 cold cuts and cheese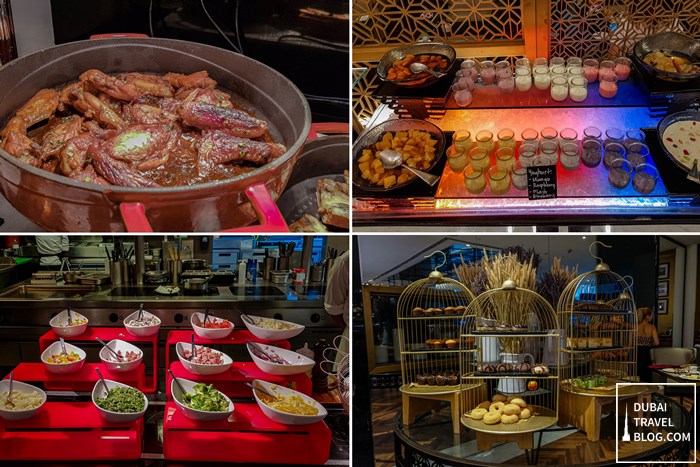 BBQ wings, live cooking station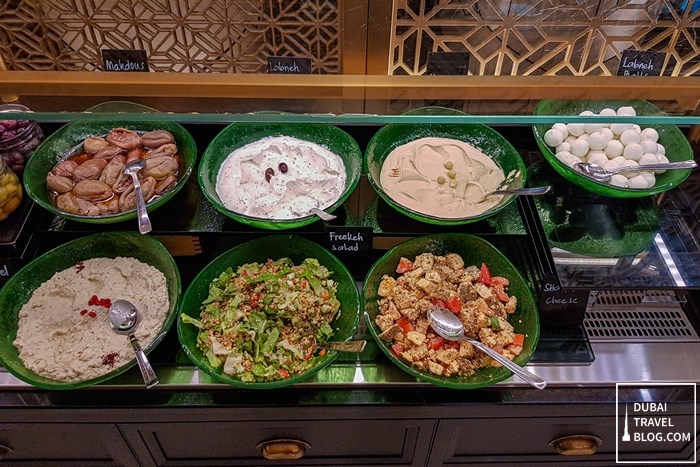 Arabic cold mezze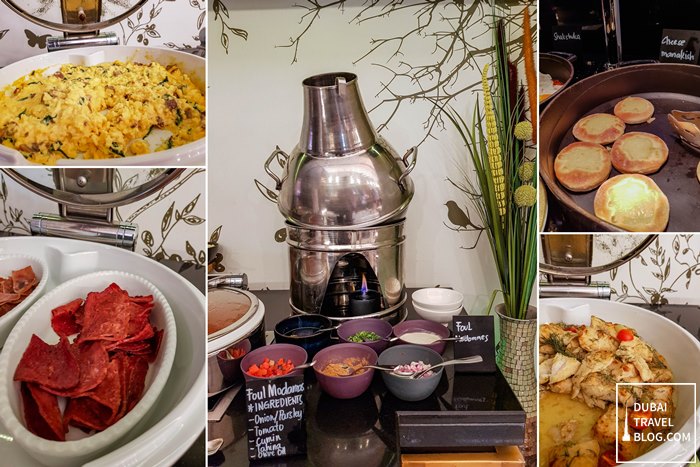 eggs, foul madames, bacon, baked fish, maneesh
I was very satisfied with the BBQ wings, freshly cooked omelette, seafood dim sum, and chicken sausages.
Service was also good. Staff were attentive and made sure we had our coffee and tea refills.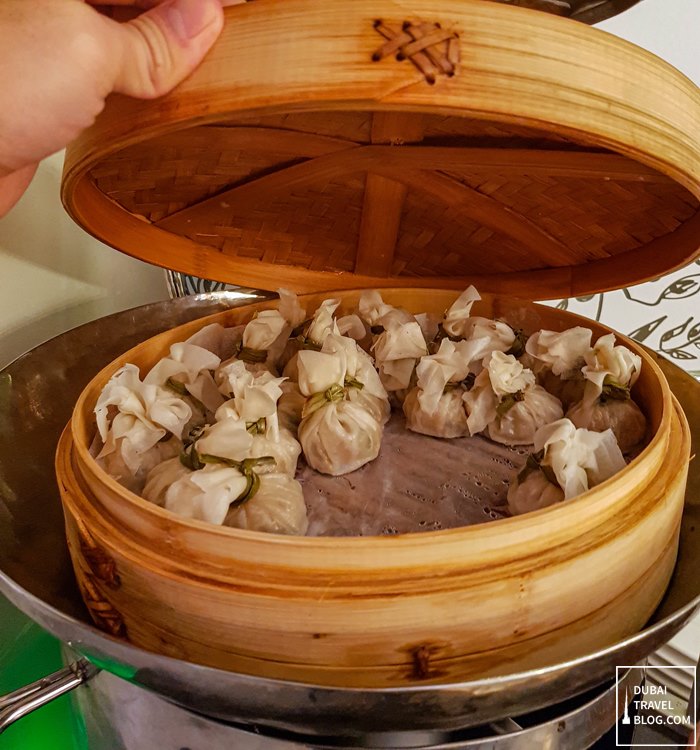 seafood dim sum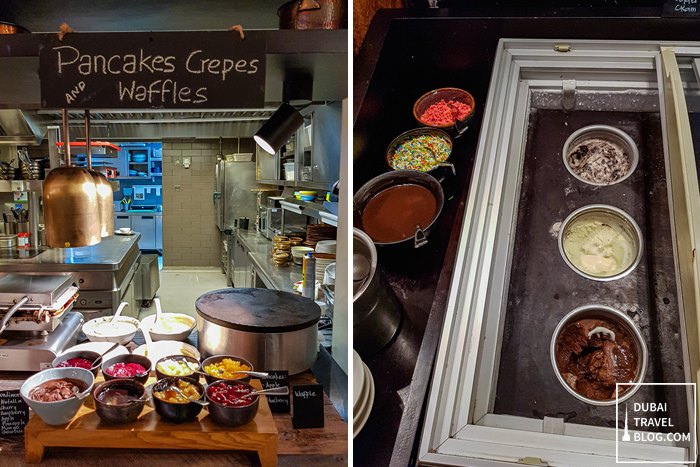 pancake/waffle station, and they also have ice cream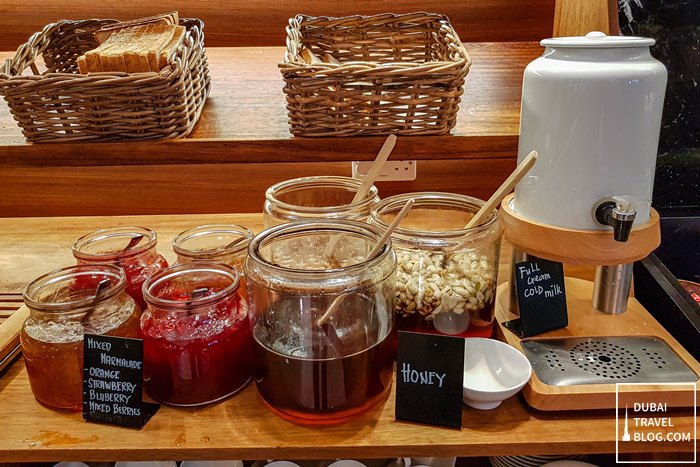 jams and honey
Eat & Meat is a Californian grill house offering uncomplicated dining in a chic and sophisticated setting. As The H Dubai's main restaurant, it is open for breakfast, lunch and dinner. It is also available for private hire in the evening.
With an emphasis on fresh meat, seafood, and seasonal produce, the menu offers a quality selection of grills, ribs, and burgers, as well as some healthy dishes, hearty salads, and vegetarian options. A delicious assortment of desserts complete the meal whilst an extensive list of world wines and beverages compliment the experience.
Beige sofas and comfortable armchairs blend seamlessly with wooden flooring, dark marble walls, and black table tops to create a warm yet vibrant space. This, infused with our relaxed yet attentive style of service makes for a memorable meal at #1 Sheikh Zayed Road.
– The H Dubai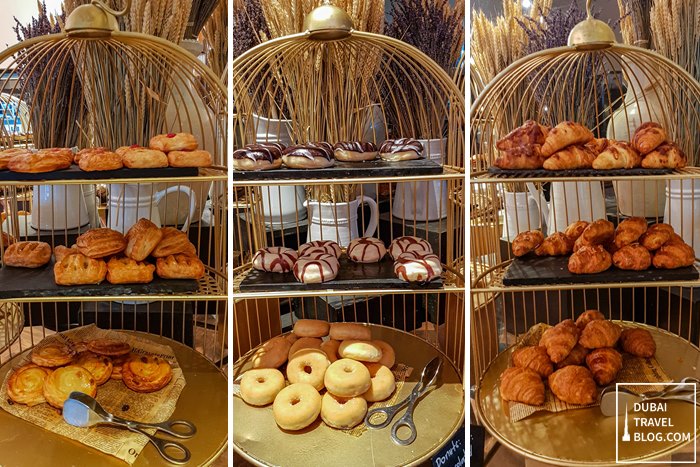 donuts and pastries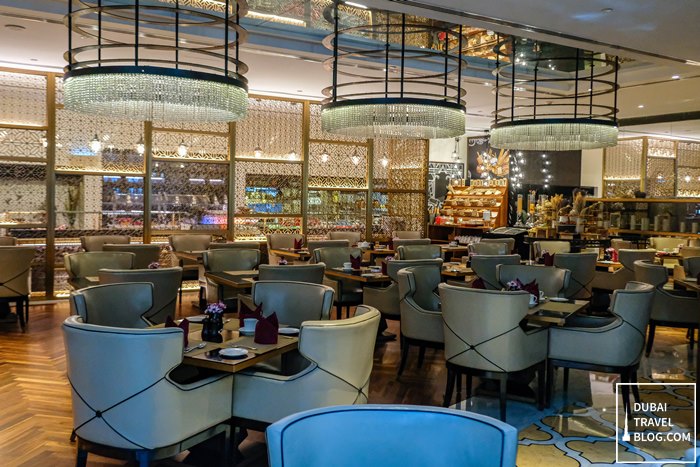 Eat & Meat, Sheikh Zayed Road
Check out our other experiences at The H Dubai:
Contact Information
Eat and Meat
Address: Ground Level, H Dubai Hotel, 1 Sheikh Zayed Rd – Dubai
Contact Number: +971 4 501 8623
Email: eatandmeat@h-hotel.com
Website: hhoteldubai.com
Instagram: @thehdubai
Facebook: @TheHDubai
Twitter: @TheHDubai
Google Map Location
Below is a map guide to the location of H Hotel Dubai on Sheikh Zayed Road. Be advised that if you bring your car, you have to go the back side of the hotel for valet parking.