My wife and I spent a lovely staycation at Amwaj Rotana Hotel. This was our first time to have a staycation within the JBR area and it's about time since we've been in the UAE for quite a few years now.
Amwaj Rotana is a five-star luxury hotel located on Jumeirah Beach Residences. Popular attractions nearby include the Jumeirah Beach, Bluewaters Island (home of Ain Dubai – the world's largest Ferris Wheel), Dubai Marina, etc.
There are many fun and leisure attractions you can do if you stay in this area. You can enjoy many watersport activities on the beach, stroll and do some shopping at The Walk, or dine in various affordable and fine and dining restaurants in JBR and Dubai Marina. It's quite a great place especially for tourists looking for a beach and city life.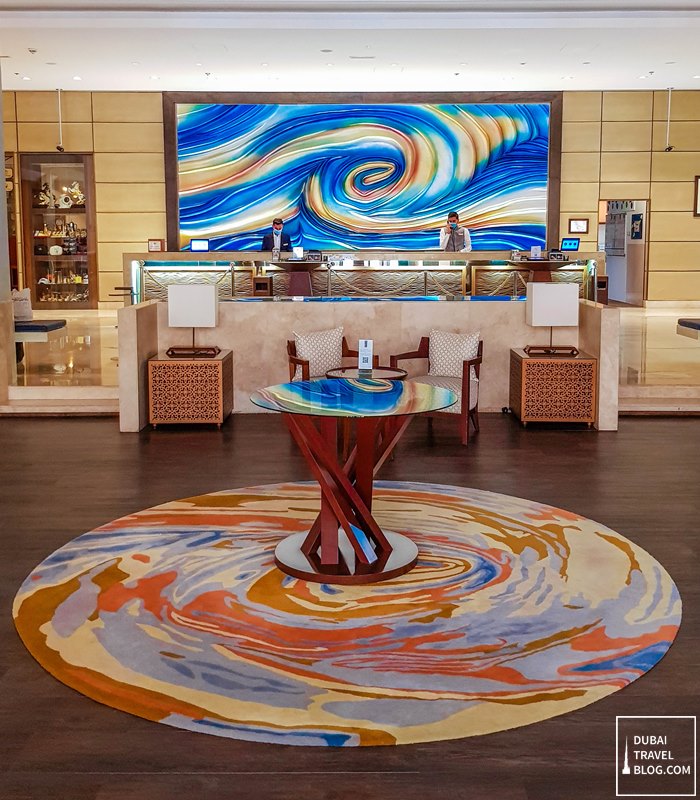 Amwaj Rotana lobby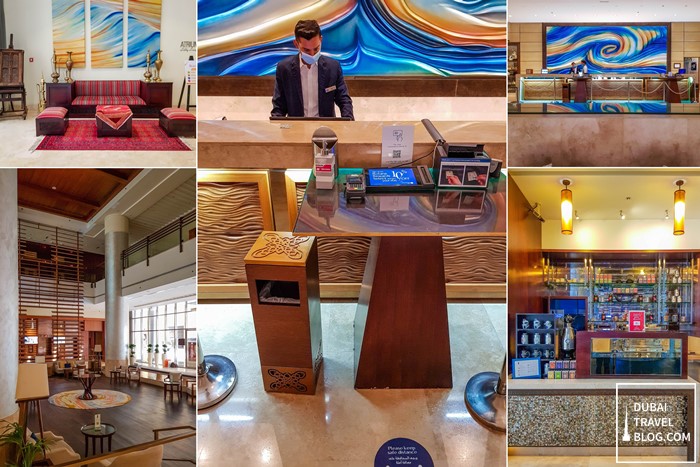 checking in, hotel lobby
Amwaj Rotana Staycation Experience at The Walk at JBR
Check-in was quick. We asked the hotel staff if they could give us a room with a nice view (depending on availability) and we were fortunate enough to have been granted.
It's also been quite a while since we had a mini vacation due to the health crisis. But I'm glad that Dubai has opened its doors for tourists and people are starting to adapt to the new normal in terms of travelling within the city.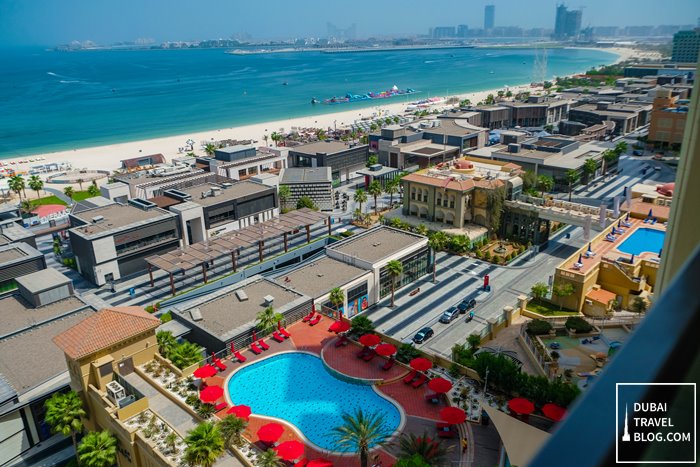 view from the balcony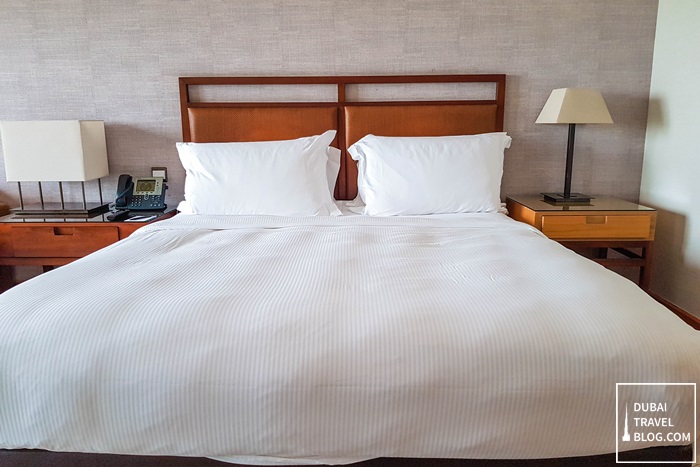 comfortable king size bed
Premium Seaview Room
The room that we checked in was a Premium Seaview Room, a spacious 42 square-meter room with a balcony that offered panoramic views of Palm Jumeirah and the Arabian Gulf. There's a very comfortable king-size bed, flat-screen Smart TV, complimentary tea and coffee facilities, a lounge area, and work desk. I liked that there's wooden flooring as we entered the room before reaching the carpeted bed and lounge area.
Another thing worth noting is that the room smelled clean and fresh. It just felt good after being outside in the hot weather, we would always go back to a fresh and clean room.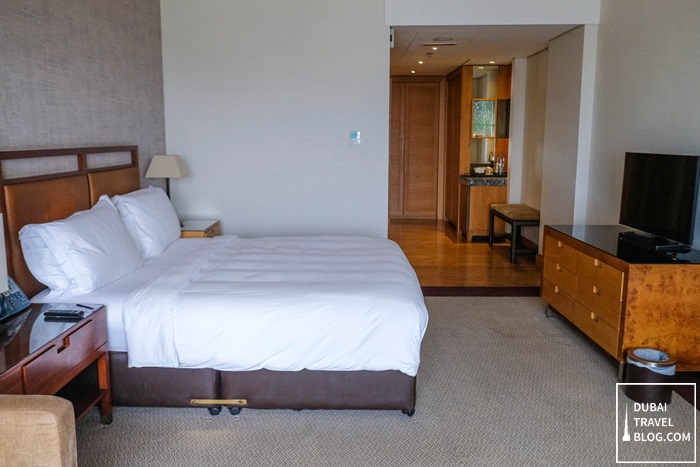 Premium Seaview room with king-size bed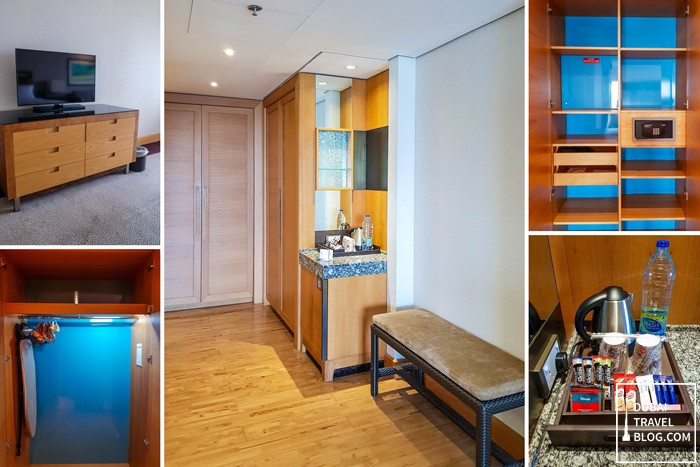 inside the room
WiFi Internet Speed
Logging in to the WiFi network is FREE and we did not need to sign in as a guest. The download speed in our room was about 7.84 Mbps which is sufficient for browsing, social media, and emails.
There's also WiFi in other areas of the hotel although in the pool area, it wasn't as fast.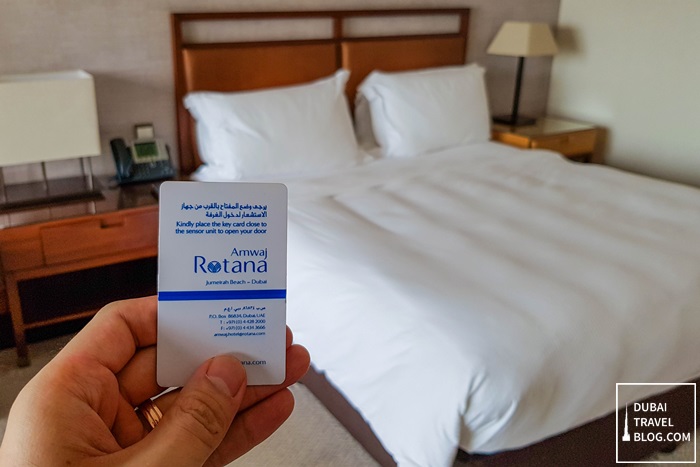 key card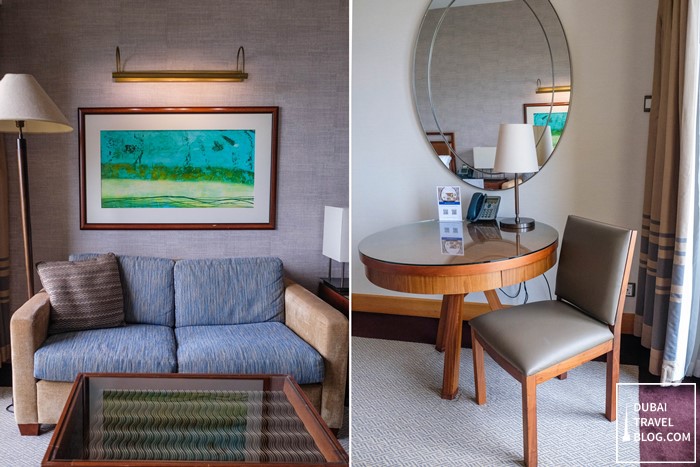 living area and work desk
Bathroom
The bathroom includes a bathtub, a toilet and bidet, toiletries, twin bathrobes and additional hygiene amenities like hand sanitizers and wet wipes.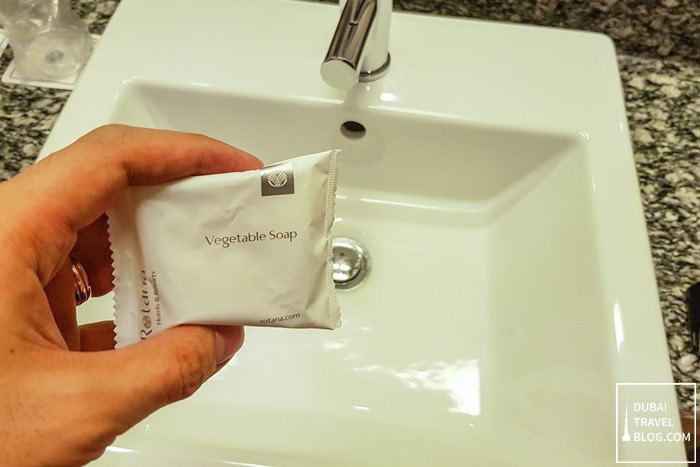 vegetable soap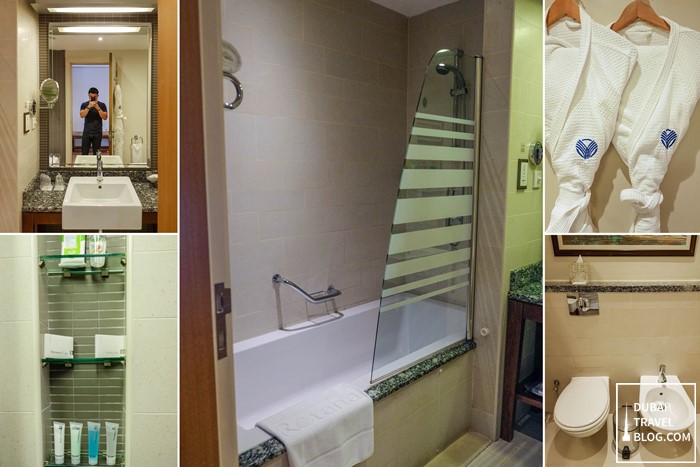 bathroom with additional sanitizing kit amenities
View from the Balcony
One of the best things during our stay was the view of Bluewaters Island and Ain Dubai, the largest Ferris Wheel in the world. In Dubai, it doesn't hurt to ask nicely to request for an upgrade, depending on their availability of course.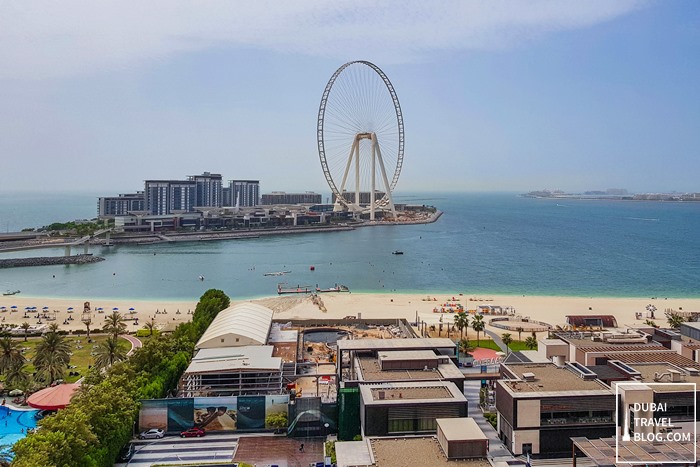 Bluewaters Island with Ain Dubai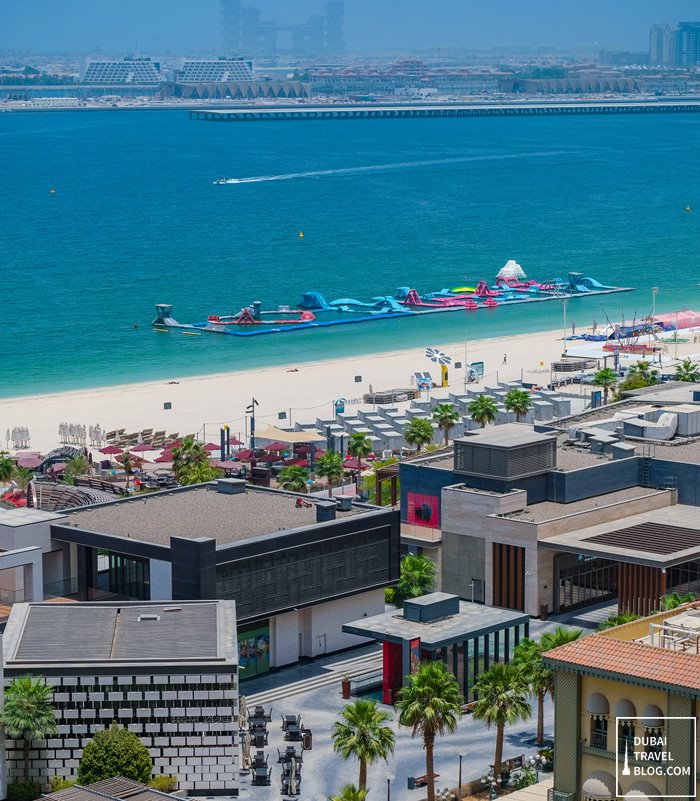 The Beach Dubai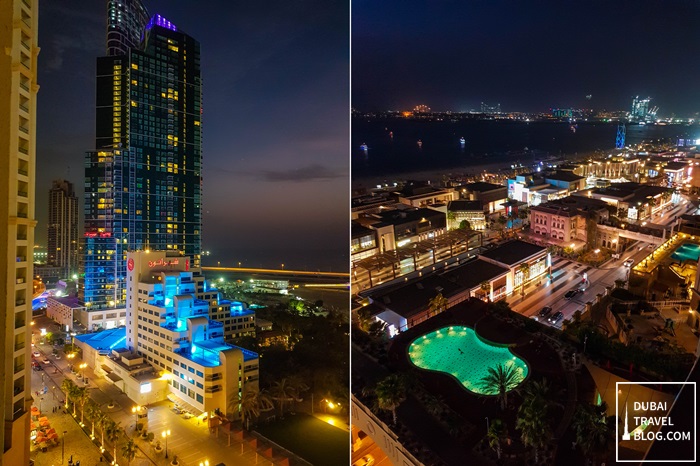 view at night from the balcony
Restaurants
Amwaj Rotana has over 7 restaurants available:
JB's Gastropub – British/American pub offering a place to watch live sports and enjoy food and drinks.
Benihana – a fine dining Japanese restaurant that offers an American twist.
Rosso – a bar and restaurant offering authentic Italian cuisine. This is where we dined for our breakfast.
Fumo Lounge – the hotel's shisha lounge area
Horizon – the all-day dining restaurant of the hotel offering international cuisine.
Atrium Lobby Lounge – lobby lounge where you can order light snacks, sweets, and hot and cold beverages.
Sundeck Pool Bar – the hotel's pool bar
24-Hours in Room Dining – the hotel also has a 24-hour room service available.
During our stay, we only dined at Rosso for breakfast as we opted to take a stroll outside and have dinner in another restaurant nearby. The hotel has plenty of dining options, even more so when you head out and explore the area. You can find cheap eats to fancy foodie experiences.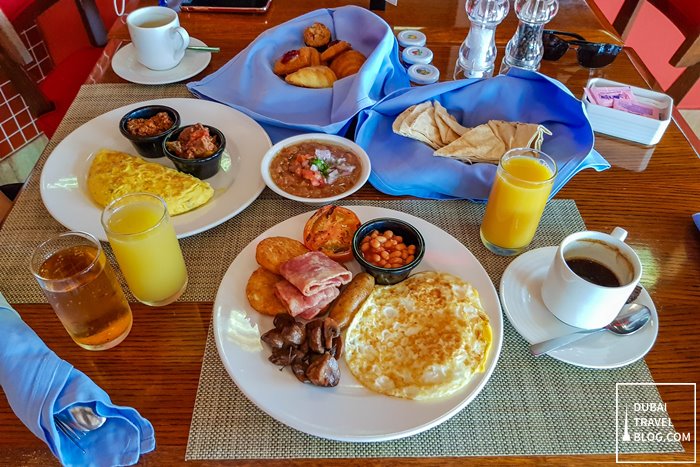 set breakfast menu at Amwaj Rotana
Rosso restaurant Amwaj JBR
Swimming Pool
The pool of the hotel is located on the 3rd floor but you need to go to the back hallway and a flight of stairs which can be a bit inconvenient. As a tip, it's much faster if you head to the 2nd floor (restaurant floor) and access the pool from there.
As part of the new health procedures of the emirate, you have to bring your own towel when at the pool. It's important to take note of this when you check in to avoid going back to your room for towels.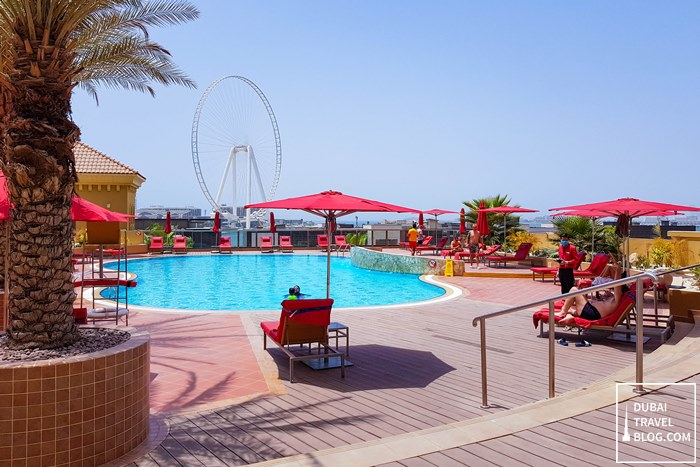 swimming pool at Amwaj Rotana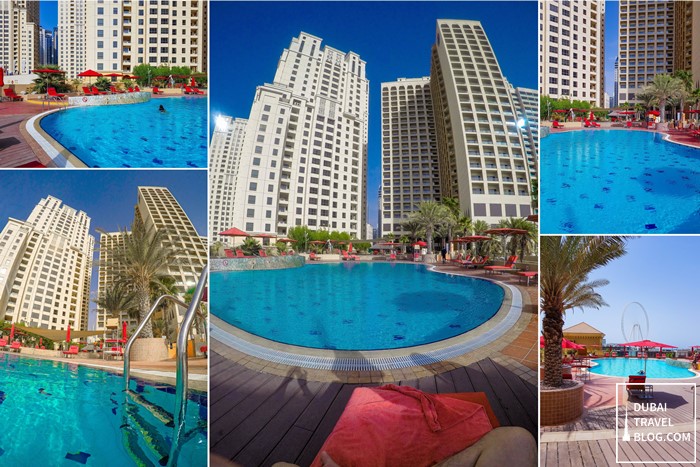 enjoying the pool at Amwaj Rotana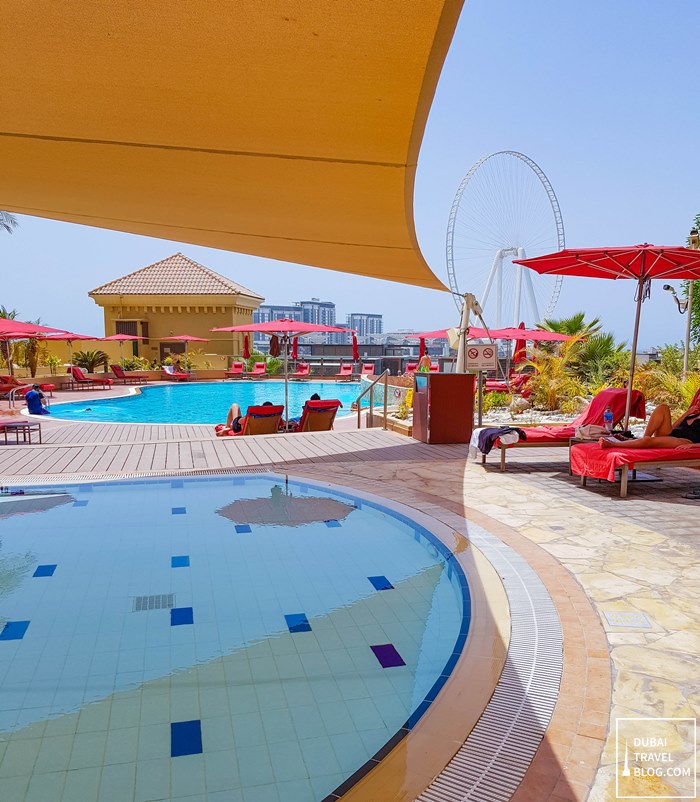 kid's pool
Gym and Fitness Centre
The fitness center is also located on the 3rd level. They have state-of-the-art equipment for cardio and strength training. The gym also has an area for doing personal training workouts.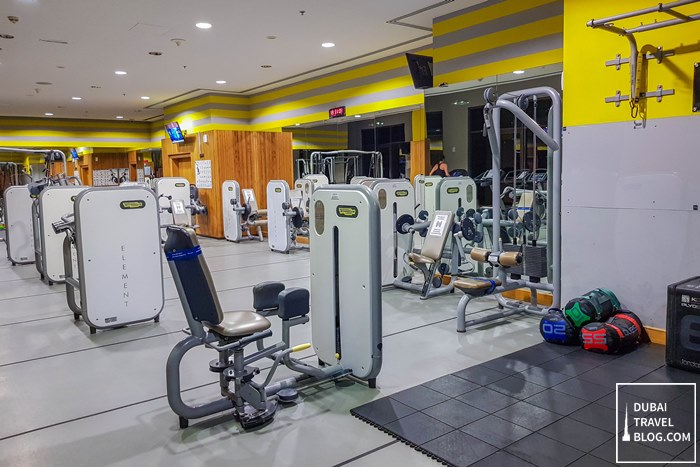 Gym at Amwaj Rotana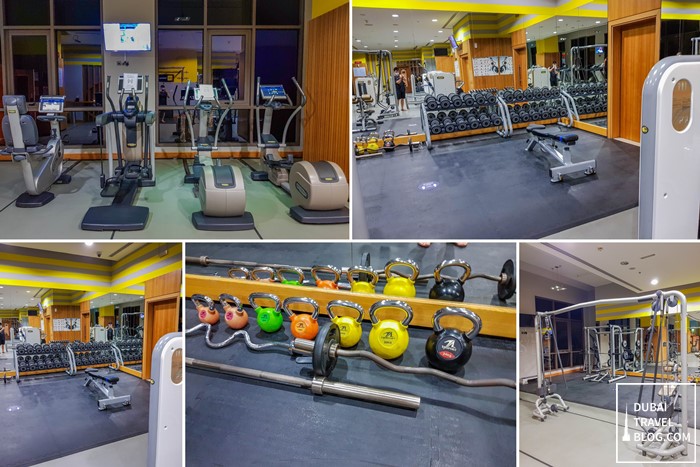 Bodylines Spa
The hotel has their dedicated Bodylines Spa, the signature spa of Rotana Hotels, if you're looking for some much needed pampering. They have a massage rooms, and separate Wet Area for men and women to access the steam, sauna, and jacuzzi. Although at the time, the facilities in the Wet Area were closed as per safety regulations.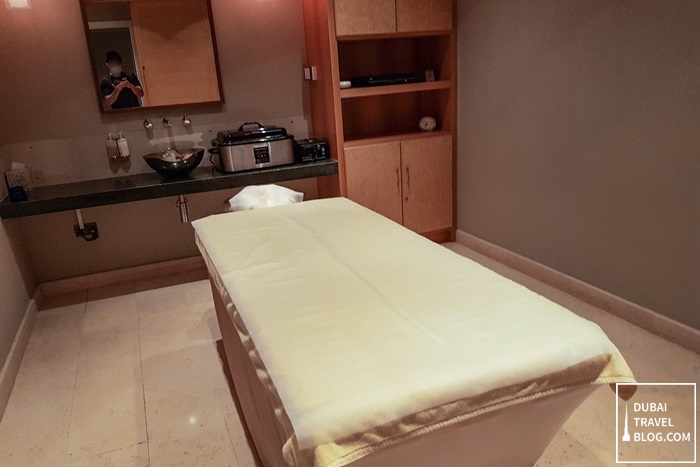 Bodylines Spa massage room
male locker room and wet area – with steam, sauna, jacuzzi
Video: Staycation at JBR The Walk's Amwaj Rotana Hotel
Check out this short video I made about our hotel stay in Amwaj Rotana:
'
JBR Beach Area
Probably one of the best things about Amwaj Rotana is its location. It is very accessible to The Walk and The Beach at JBR. You can easily head over to various shops and recreational activities or simply just stroll around the public beach area.
After checking out, they allowed us to use the pool facility which made it feel like our overnight staycation extended for another day.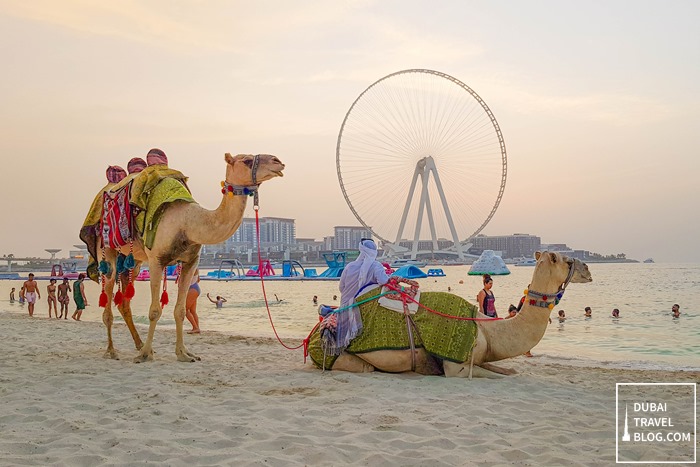 camels on JBR The Beach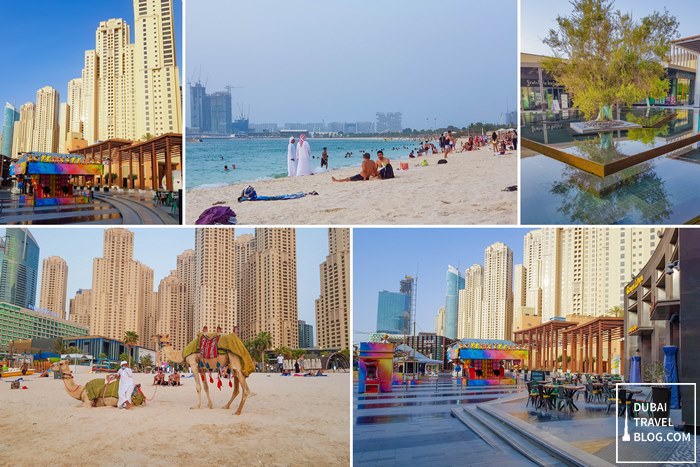 JBR open beach
This is not the first time that we've stayed in a Rotana property. Here are our other UAE hotel staycation experiences with Rotana:
56 Photos of Amwaj Rotana JBR Dubai
Here's a photo album of our experiences having a quick staycation in this hotel:
Contact Information
Amwaj Rotana Hotel
Address: The Walk – Al Sayorah St – Jumeirah Beach Residence – Dubai
Phone: +971 4 428 2000
Website: https://www.rotana.com/rotanahotelandresorts/unitedarabemirates/dubai/amwajrotana
Facebook: @AmwajRotana
Instagram: @amwajrotanahotel
Google Map Location
Below is a map guide to the location of Amwaj Rotana in JBR. We arrived at the hotel and headed straight to the self-parking area (since valet service is currently restricted due to the health crisis).