After a great Barbecue lunch, we headed towards the beach area to check out The Beach at JBR. We were so full that we wanted to walk on the sand while digesting what we ate. Despite being a weekday, there were already plenty of people on the beach.
Related Post: 11 Free Tourist Attractions in Dubai
I wrote about The Beach at JBR before and seldom do we visit this attraction as it's a bit far from our place. We live in the Old Dubai area and Jumeirah Beach Residences is already in New Dubai. Going via metro and tram takes about an hour of commute. So one should prepare extra time to drop by this place. Even so, we didn't go to this spot for the beach itself, but for a blogging event we were invited to in the first place.
Camera Used: Fujifilm X-E1
Lenses: 18-55 mm and 50-230mm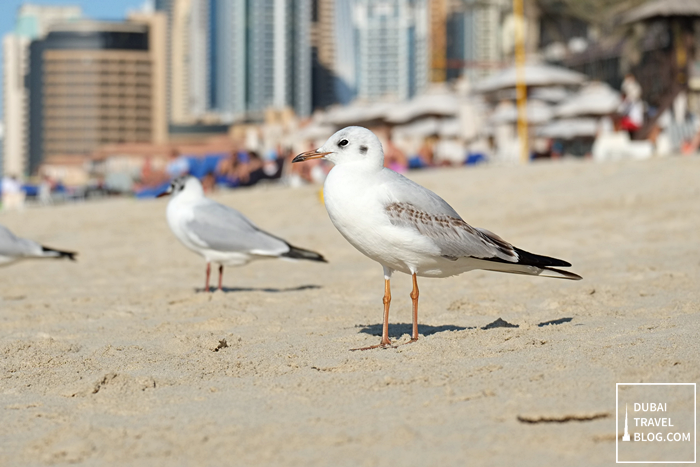 birds at JBR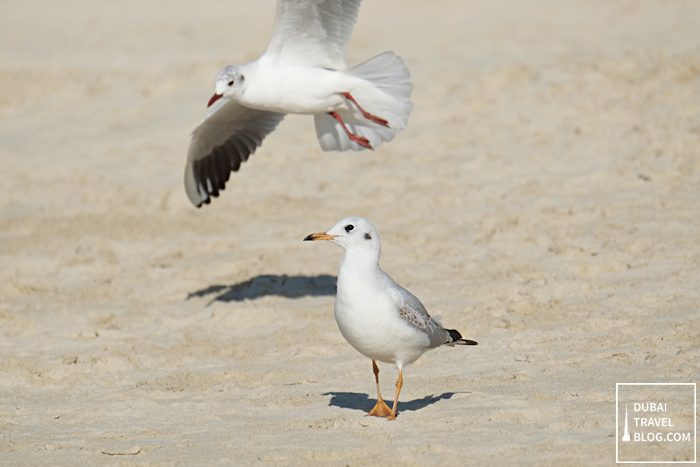 waiting for food
Anyway, it was a beautiful winter day in Dubai. The sun was high up and the weather was cool so it was a good time to get some tan. Our original plan of walking changed and we picked a nearby spot to sit down instead. We removed our shoes and relaxed on the sand.
I noticed some birds (seagulls, I believe) gathering on the sand. They were waiting for food and when food arrived, they would come together and pick up whatever they could pick. I happily clicked away and tried to get as near as possible. They would move too fast that most of my shots turned out blurry. Photos posted here are just a few of the decent ones.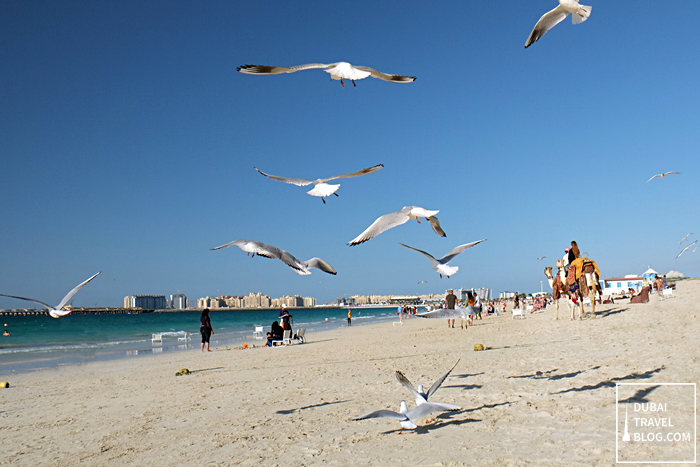 flying off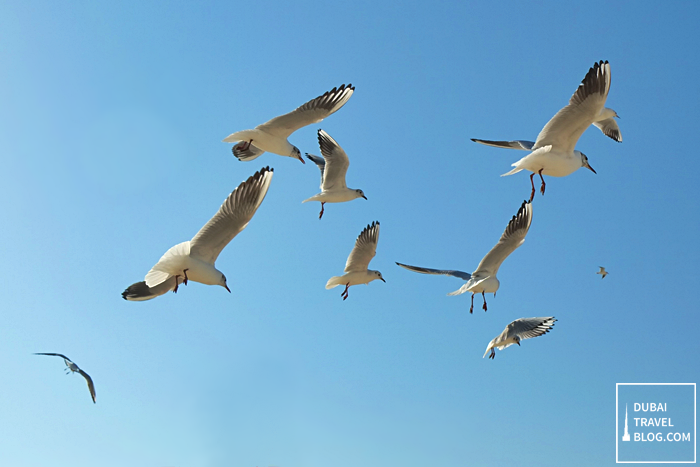 a flock of birds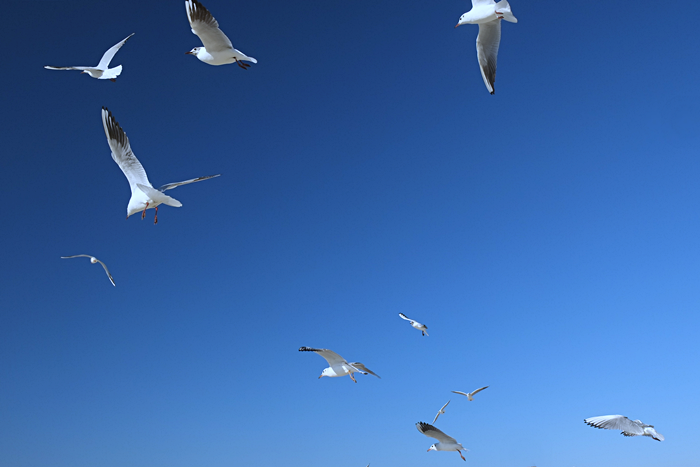 white and blue
Seeing the Moon
I know that this blog post is about the birds but I can't help but share a couple more photos, this time of the moon as it was visible at the time.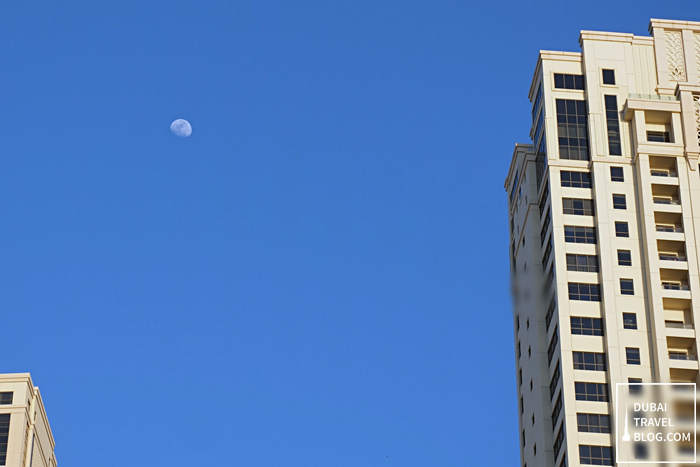 moon in the afternoon – Fuji 18-55mm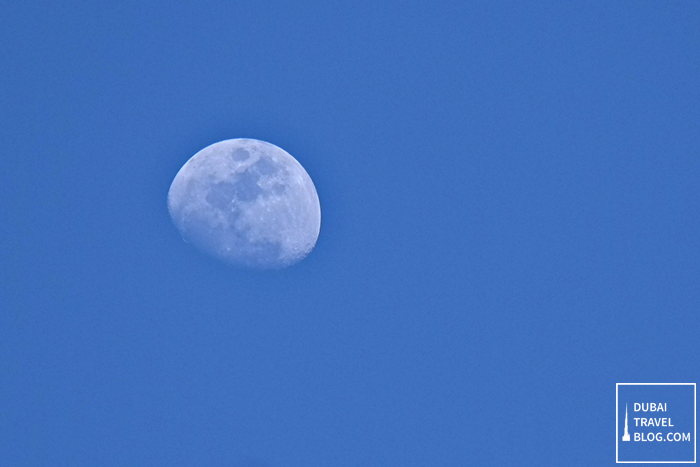 using the zoom lens (50-230mm)

On a sidenote, looking at the number of people on the beach, we were wondering if these people here were all tourists or were sponsored by their families. After all, most of the residents of Dubai are working expats. It should be that people are usually either at work or somewhere else than on a beach. But then again, it could be that these people were on vacation leave or have their days off on a weekday. Besides, this open beach is simply a popular tourist destination.
We hope to drop by this beach again one of these days before it turns summer and the heat will become unbearable.