We went parasailing on a Friday morning at Jumeirah Beach Residence. It was my wife's birthday and she wanted to do something thrilling. Last year, we were at the Sharjah Golf & Shooting Club to try a few rounds of gun (pistol and rifle) shooting. This time, we decided on going to JBR for a parasailing activity.
We wanted to do it in JBR because of the view when we will be hoisted up in the air. The skyline of Dubai Marina and Palm Jumeirah islands add up for an exciting watersport adventure.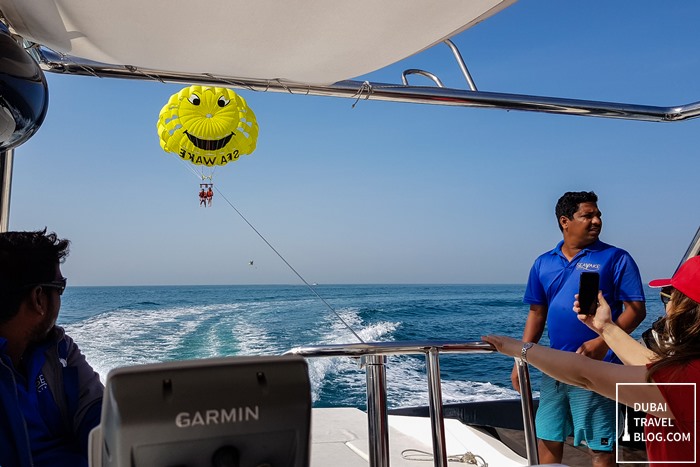 parasailing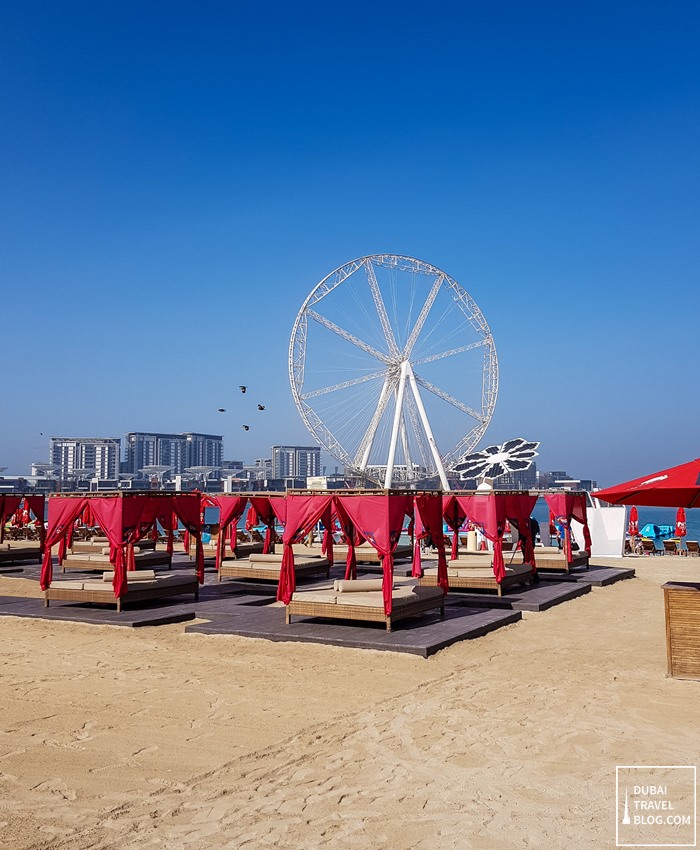 view of Ain Dubai (largest ferris Wheel in the world)
Parasailing at JBR via Seawake Dubai
We booked tickets for the parasailing handled by Seawake Dubai. Call time was 11am and we were already at the station earlier so we took some time strolling in JBR.
This was one of the few activities in Dubai that she wanted to try so we ended up booking a slot from one of shops in the beachfront.
Note: We drove to The Beach at JBR in the morning. Good thing we were quite early as parking can be a hassle in JBR area and we were able to get a decent parking spot at the  for 30 AED for 5 hours. I think it was in Amwaj but not too sure.
We took a small boat going to a bigger one which was used for the parasail. It took the staff no time in preparing and setting up the parasail. Each group had about 15 minutes in the sky and while waiting for our turn, we also enjoyed the view of JBR and the Marina. There were 3 groups and we were the last ones to try it.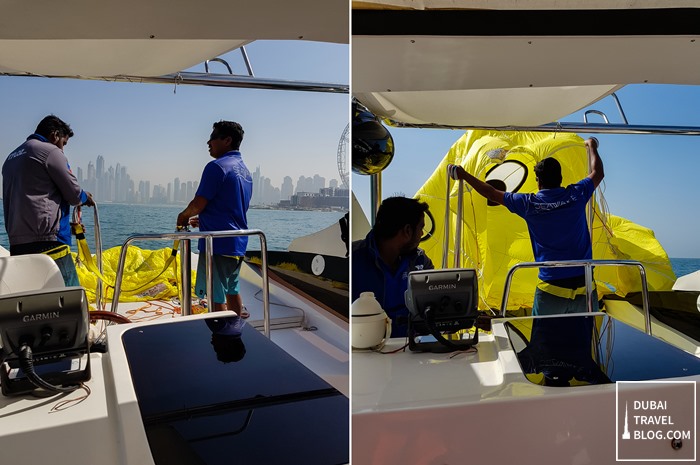 parasail
Seawake
When it was our turn, it only took a couple of seconds before we were hoisted into the air. It was a new experience for me as I've never done parasailing before.
It's only the beginning that's a little scary but once you're up in the air, you can surely relax and enjoy the view.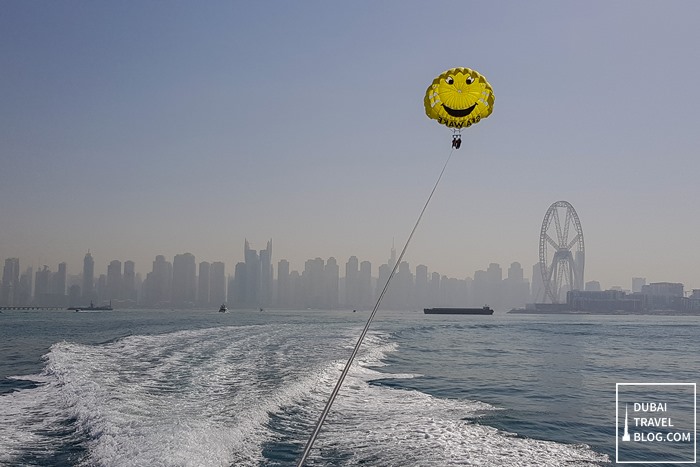 parasail Dubai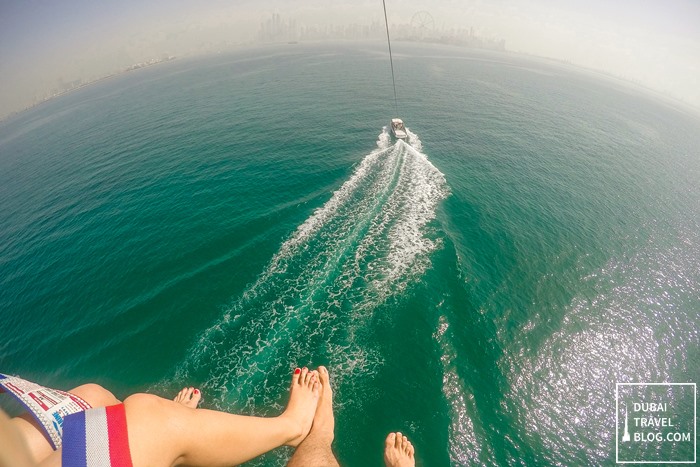 our feet – and a faint view of the skyline
Video: Parasailing JBR Dubai
Below is a video of our Parasailing adventure at The Beach in JBR
On a side note, we decided to try another activity in JBR. This one managed by Hydrosports located in the same station. We rented a jetski for 30 minutes and we were able to reach Atlantis, The Palm. Didn't get to take as much photos because I just didn't have much time nor did I worry about pictures. But here's a selfie below taken by our guide.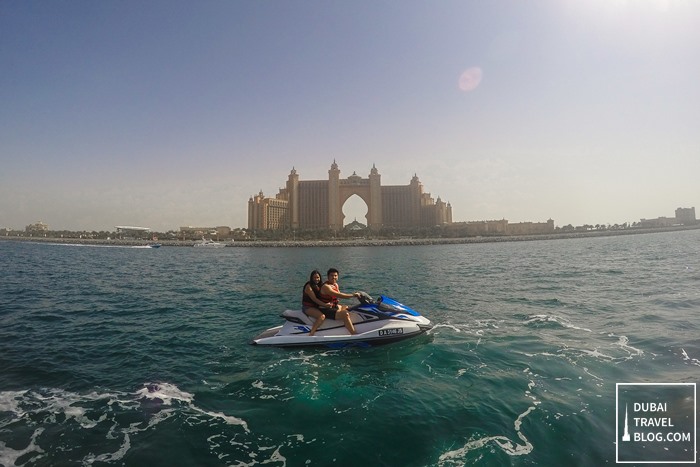 jet ski with view of Atlantis, The Palm resort

Dubai Marina skyline
Google Map Location: Seawake Dubai Jumeirah Beach Residence
Below you can find a map guide to get you to Seawake station in JBR. Please make sure to give allot some time to look for parking if you're planning to bring your car.