We spent a relaxing weekend at Burjuman Arjaan by Rotana which is a luxury hotel apartment located in the heart of the city – Bur Dubai. We stayed in a premium suite with a wide panoramic view of Old Dubai and New Dubai from the balcony. A great way to see the tall skyscrapers one side and a glimpse of the Dubai creek on the other!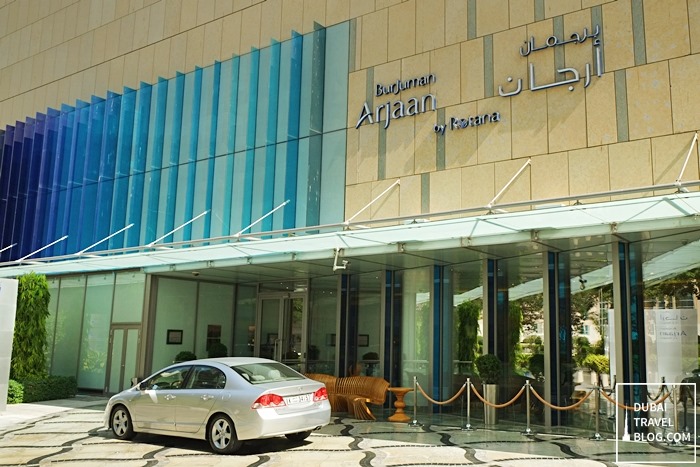 entrance – back side of Burjuman Centre mall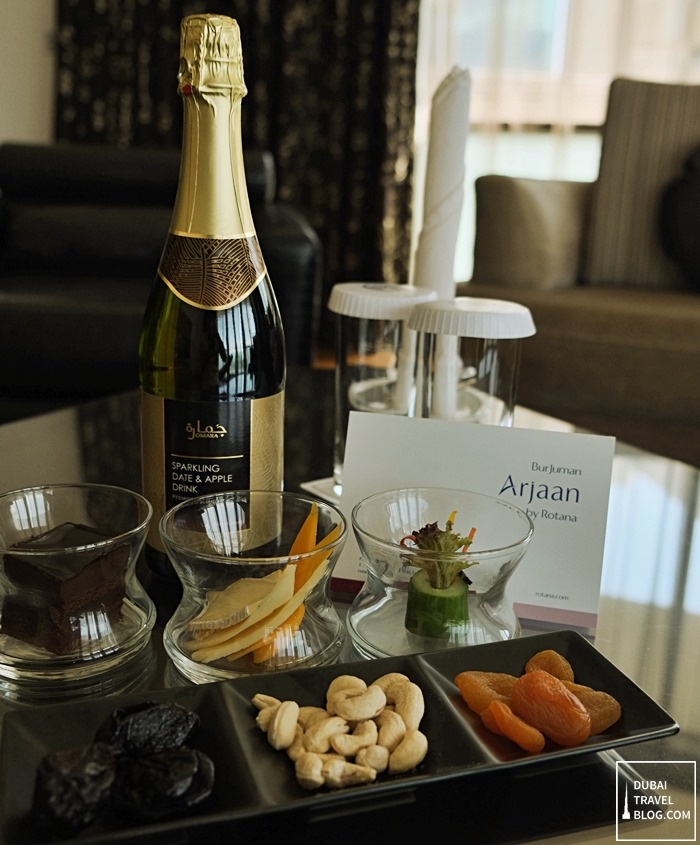 lovely welcome treat from the staff
Burjuman Arjaan Hotel Apartment – Premium Suite Panoramic Room
Burjuman Arjaan offers business & leisure travelers and long-term guests an option to stay in a spacious luxury hotel apartment which is conveniently located in the center of Dubai. So if you have plans of exploring the tall skyscrapers or the old markets, these areas are just a few minutes away from the hotel apartment.
Bedroom
The bedroom has a king-sized bed, an office desk, flat screen TV, closets and facilities such as a safe for valuables, hair-dryer, iron and board, etc. It was great to wake up with a natural light coming from the window. If you're not so much of a sun person, then you can always close the curtains. 🙂
king-size bed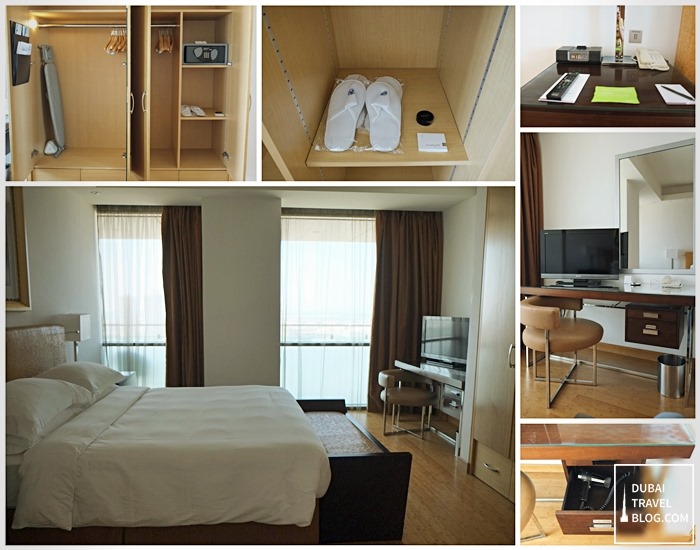 inside the premium suite bedroom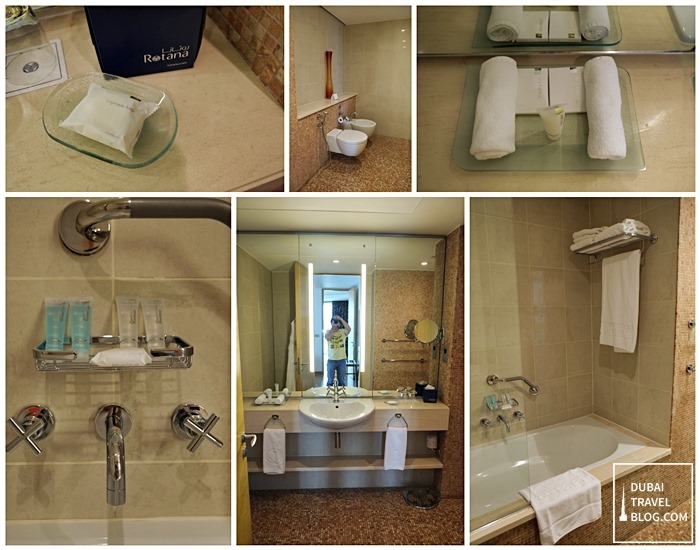 bathroom
Living Room Lounge
The living room area was really spacious and a perfect place to entertain guests. Modern and comfy furniture plus the view made us want to spend the afternoon relaxing indoor.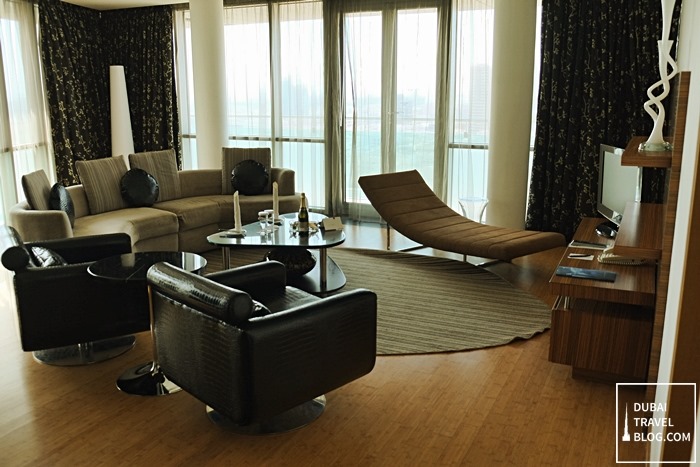 lovely and spacious lounge

great place to hang out and entertain guests
Kitchen and Dining Area
The kitchen offers complete facilities and utensils especially if you fancy cooking a meal. Appliances such as washing machine, dryer, dish washer, fridge, cooking range, as well as kitchen and dining tools are also available for you to use.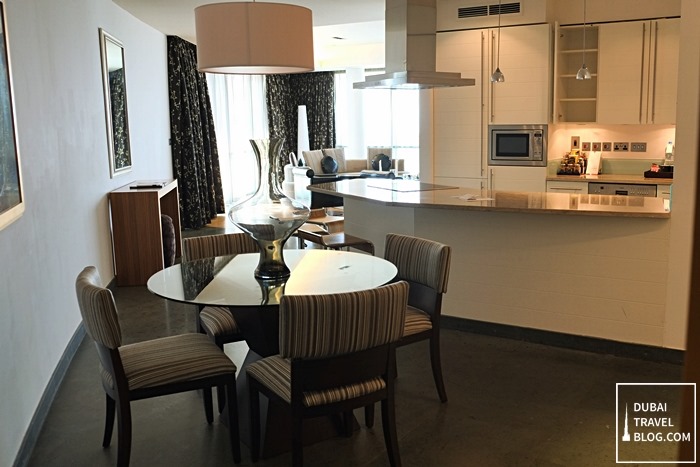 dining and kitchen area
we love the spacious kitchen counter

complete facilities any hotel apartment needs 😉
Balcony
One of the main highlights of our stay was the view from the balcony. I spent some time taking photos with my Fujifilm XE1 camera and a zoom lens during the day and night. I will share more photos on this blog.
Even without a camera, you can surely have a quiet time early in the morning or late at night from the balcony.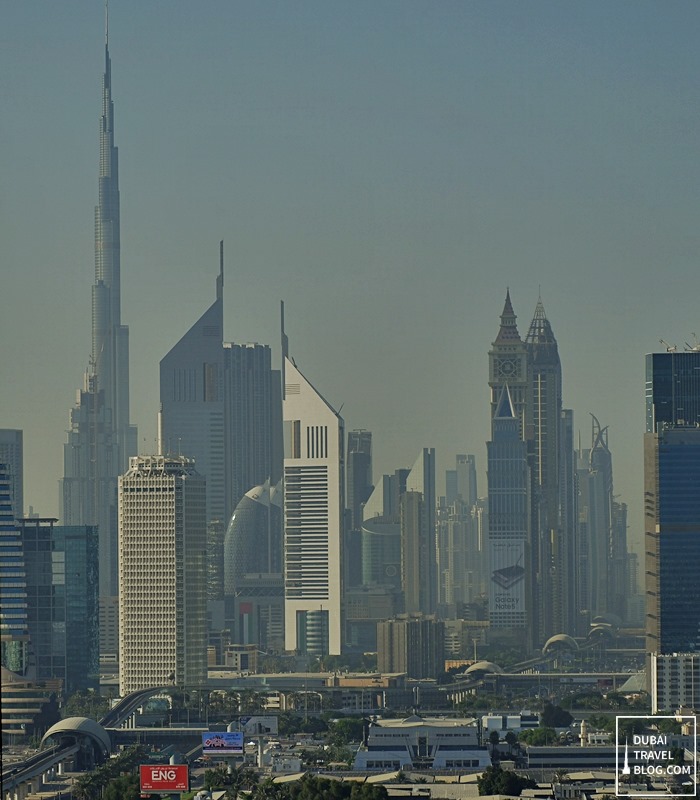 zoomed camera view from the balcony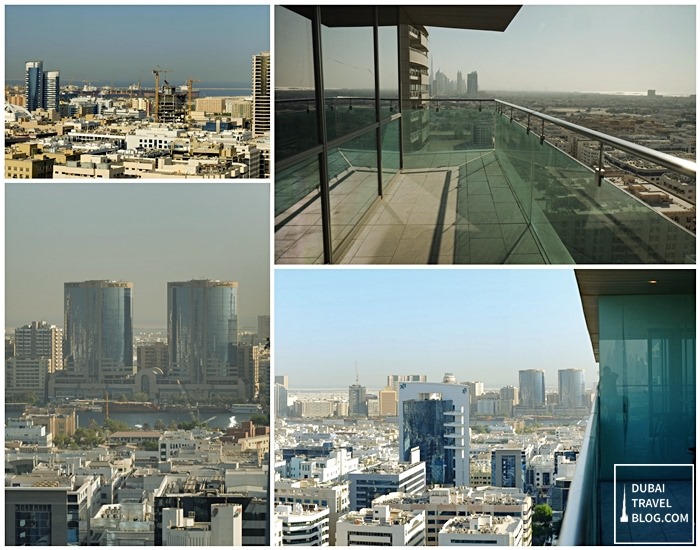 Old and New Dubai from a balcony
Gym
Those who want to work up a sweat can head to the fitness center and do a round of cardio or weights. The gym has ample space so you won't feel overcrowded and it has enough facilities for those who want more than the usual treadmill. Apples available from the counter are a great touch to end the workout.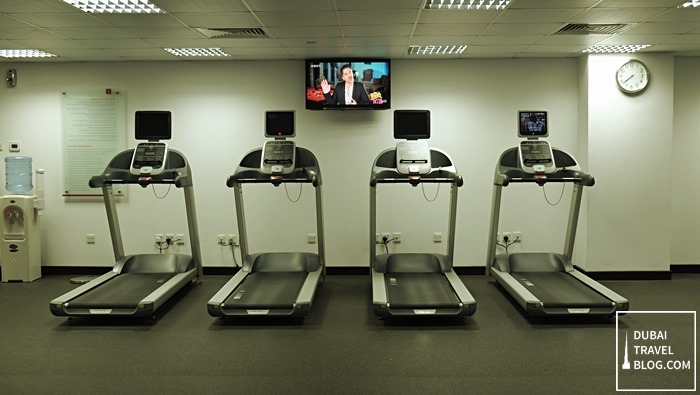 cardio area

free weights and machines
Pool Area
If you wish to get some sun,  you can head to the pool and lounge in the sun chairs. A nice dip with a few laps in the water wouldn't hurt either. Pool is child-friendly so you can let your children have fun if you just plan on getting a tan.
Burjuman Arjaan pool at the 4th level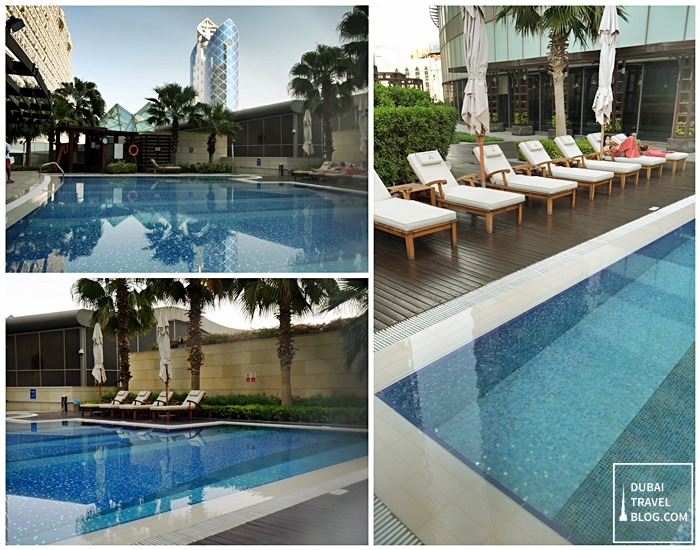 pool
The Gallery Café & Restaurant
We had a complimentary breakfast the next day and headed to The Gallery restaurant. It was a hearty meal of an international buffet spread. A great time to fuel up before we were to check out in a few more hours.
The staff were very accommodating and the menu was ample enough to enjoy a good meal to start the day. On weekends they extend the breakfast until 1pm so you don't have to wake up too early. We will share our experience in the restaurant in another post.
a full breakfast!
try the Foul Medames  – the one on the right 🙂
breakfast at The Gallery in Burjuman
Burjuman Mall
The Burjuman centre mall is accessible and a few feet away from the hotel so you can easily go down and shop. Supermarket is also available in case you need to shop for ingredients to cook. It's really convenient!
Our stay at the Burjuman Arjaan seemed short but memorable. It was a pleasant experience to stay overnight in this luxury hotel apartment. Service from the staff was professional and friendly. We couldn't have been more than well accommodated.
Other Related Articles of our stay in this hotel apartment:
Check out the offers and promotions by Burjuman Arjaan by Rotana: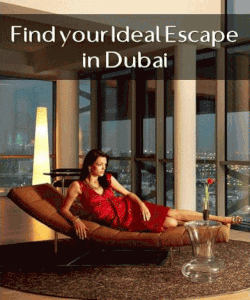 BurJuman Arjaan offers: rotanatimes.com/burjumanarjaanbyrotana/offers/
Burjuman Arjaan by Rotana Contact Information
Telephone: +971 4 352 4444
Address: Sheikh Khifa Bin Zayed Road,Al Burjuman Center – Dubai – United Arab Emirates
Website: rotanatimes.com/burjumanarjaanbyrotana/
Facebook:  facebook.com/BurJumanArjaanByRotana/
Twitter: twitter.com/burjumanarjaan
Instagram: instagram.com/burjumanarjaan/