A wet play area for children, Splash Pad is located at the THE BEACH in JBR. This is something you might want try when you take your kids out for a day at this beautiful open beach area at the Jumeirah Beach Residence. It's a great place to keep them busy and have fun while beating the summer heat.
Related Article: The Open Beach at JBR
Bring Your Kids at Splash Pad at Jumeirah Beach Residence
great and fun water play area for kids
The Splash Pad offers a shaded environment with the water temperature controlled and sets a great area for your children to enjoy the water. There is a paddle pool which is surrounded by other attractions such as the Seahorse Cannons and the Superwave Wheel.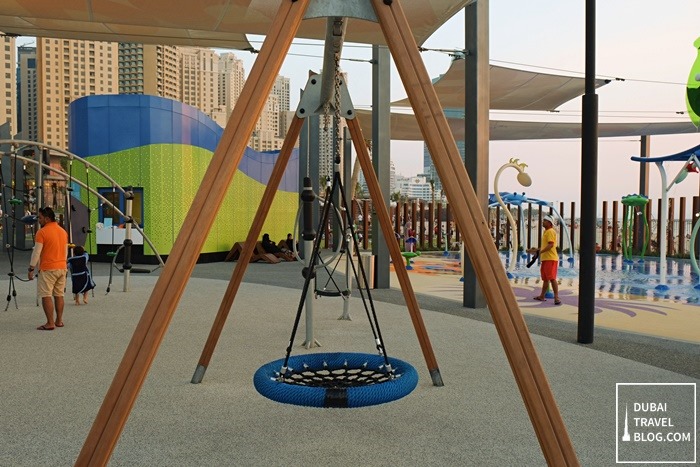 bring your children for a fun time here!
The child-friendly park has changing rooms for babies and children. Clients can rent towels and also buy some diapers for your kids.
If you are looking for some cold drinks and refreshments, ice cream,  and snacks are also sold.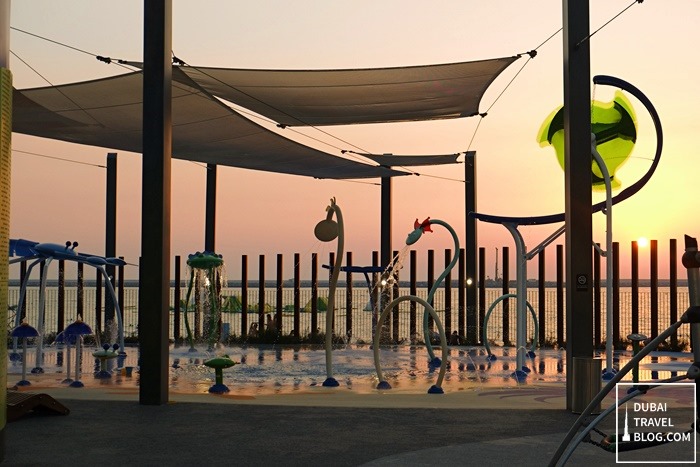 sunset at JBR
Bring your kids over to this area and let them have some water fun adventures.
Entrance Fees:
60 AED for one hour and 20 AED for every succeeding hour.
100 AED for a full day pass
Operation Hours is from 9am to 8pm.
How to Get There
Head to the DAMAC PROPERTIES Metro Station in the Red Line.
Take the Dubai Tram and stop at Jumeirah Residence Tram Station 1
Walk towards THE BEACH at JBR – Splash Pad is beside the Hilton Dubai Jumeirah Resort