On a Thursday evening, my wife and I headed to Dubai Media City for a dining experience at Q6 Bistro. This bistro serves a variety of French and international dishes.
Q6 (Quartier Sixème) is derived from Paris' St Germain district, in the 6th arrondissement, which is known to be a popular area for pleasure-seeking Parisians. The bistro aims to provide an exceptional gourmet food experience to satisfy its guests having different tastes.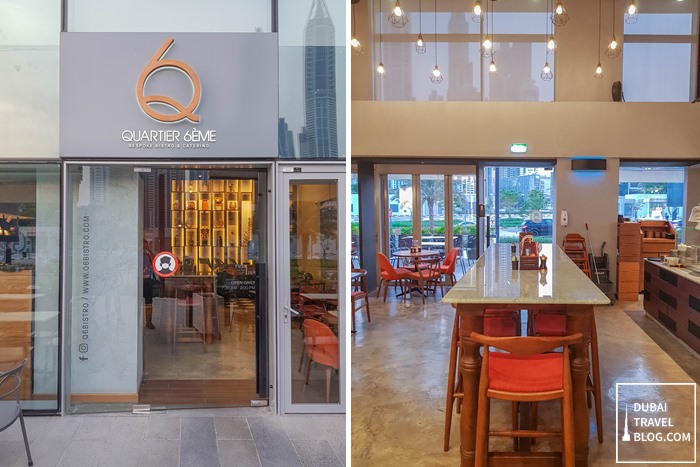 Q6 Bistro in Dubai Media City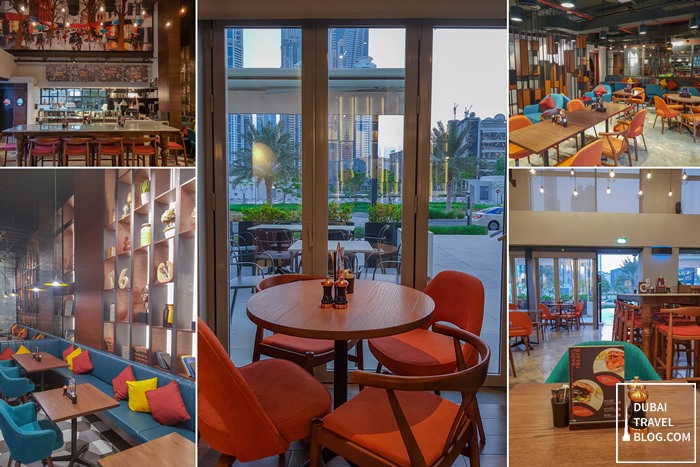 inside the bistro
Restaurant Review: Avocado Salmon Burger and Other Fresh Eats at Q6 Bistro in Dubai Media City
The restaurant interior is trendy and colorful. We sat by the glass wall enjoying the view of the cityside. The al fresco dining area seems like a good spot come winter time.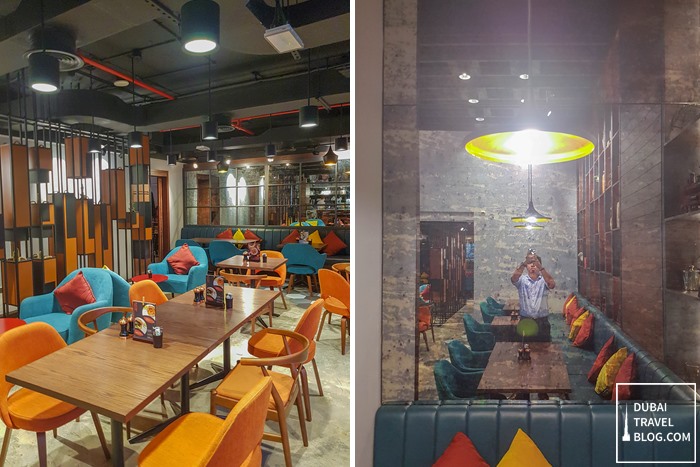 inside the restaurant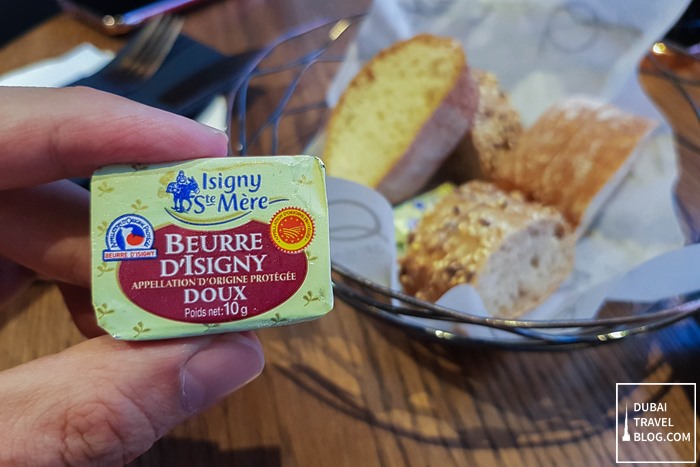 complimentary bread
Starters
We started our meals with a complimentary bread. Soon after, the avocado starters arrived.
The Avocado Salmon Burger features fresh and premium avocado as the 'bun' with salmon, baby spinach, caperberries and paired with a garden salad. The presentation is quite unique cause it's not everyday you see a healthy green burger on your plate.
The Mango Shrimp Avocado was also a great and refreshing starter.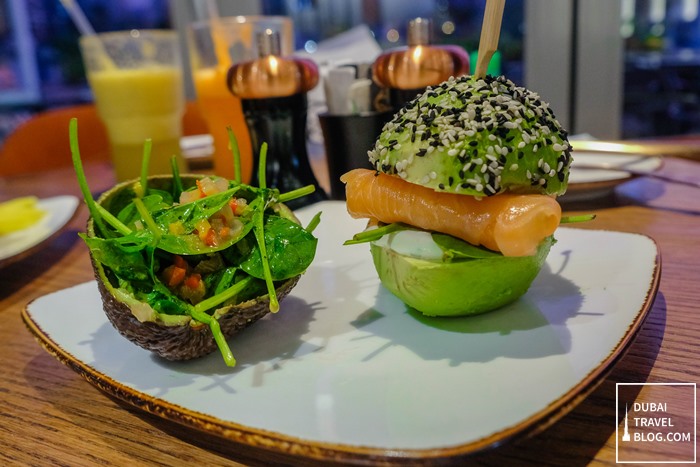 Avocado Salmon Burger – AED 54
This burger-style sandwich features fresh avocado, Salmontini smoked salmon, baby spinach, caperberries, served with garden salad topped with lemon oil dressing.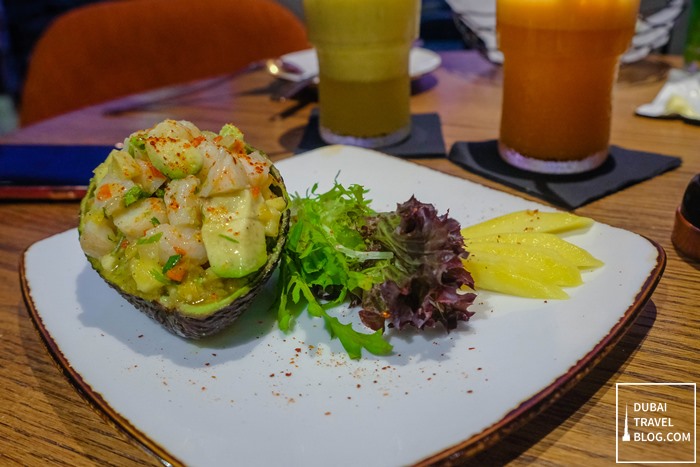 Mango Shrimps Avocado – AED 45
Perfectly ripe avocado paired with freshly-cooked shrimp, mango and garden herbs.
Main Course
For the main course, we ordered the Smoked Grilled Salmon on top of quinoa and a bed of escabeche and lemon butter sauce. The sauce complimented really well with the fish.
We also had a Grilled Beef Tenderloin along with mashed potato and wild mushrooms.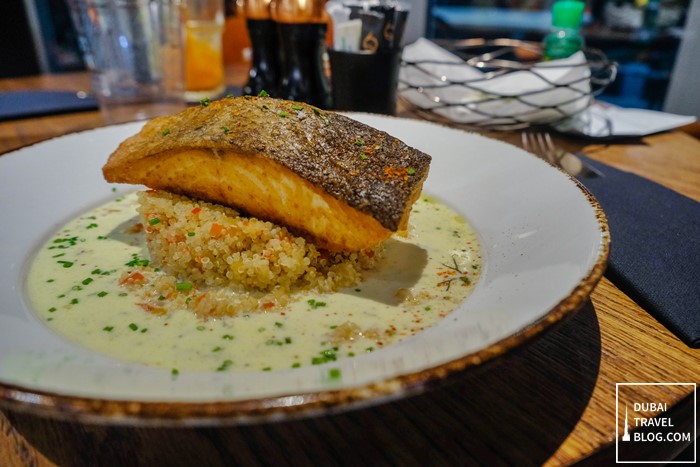 Grilled Light Smoked Scottish Salmon – AED 82
Q6 takes this dish to the next level with organic white quinoa, escabeche and lemon butter sauce.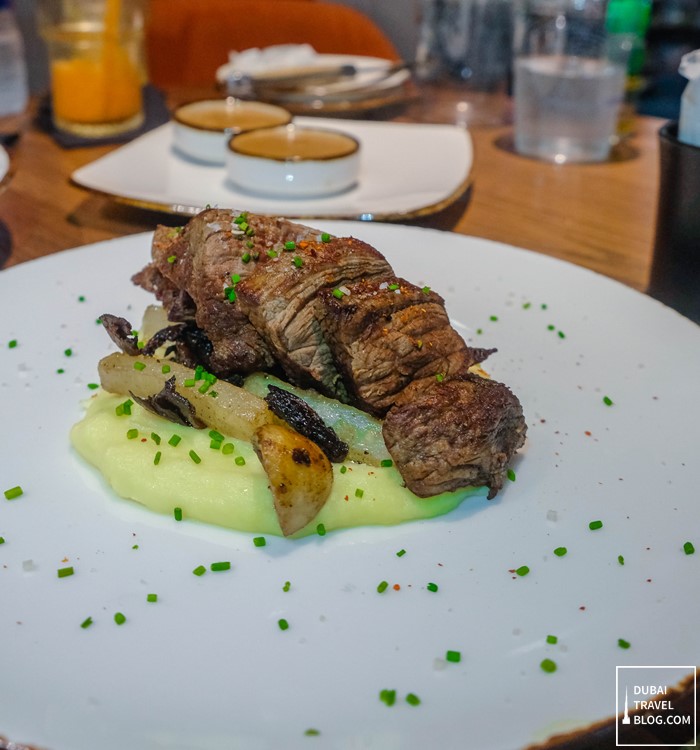 Grilled Beef Tenderloin – AED 93
Grilled beef tenderloin cooked to perfection is sure to please any meat lover. Its seared crust and tender meat from inside is best enjoyed with mashed potato and wild mushrooms. Choice of pepper sauce, mushroom sauce or Bordelaise sauce.
Apart from the healthy salads and snacks, Q6 Bistro has a selection of healthy juices. They take pride in creating freshly-made drinks and these beverages did not disappoint. We tried the Lift Me Up and Clear Vision.
Lift me up: Enjoy a cocktail of passion fruit, orange, and green apple – perfect for diabetics and prevention of osteoporosis.
Clear Vision: An anti-oxidant rich juice with fresh orange, turmeric, pineapple, and carrots.
Desserts
For desserts, we wanted to order a few pastries, however, these were not available at the time. They did manage to offer us some scoops of vanilla ice cream and paired it with our choce of coffee from Caribou coffee.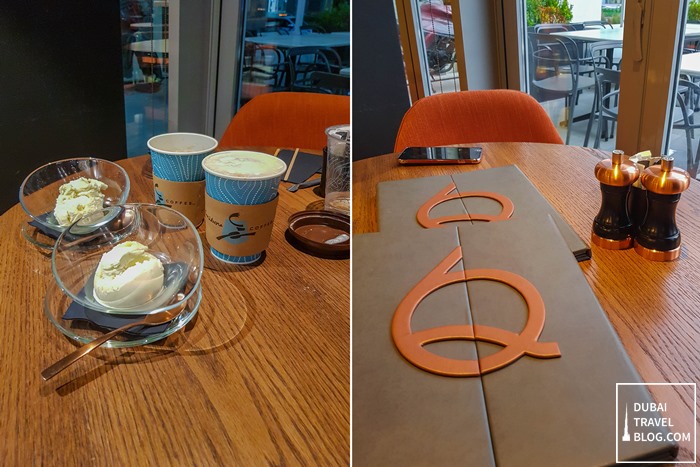 Vanilla Ice Cream – AED 11
Coffee from Caribou Coffee
Q6 Bistro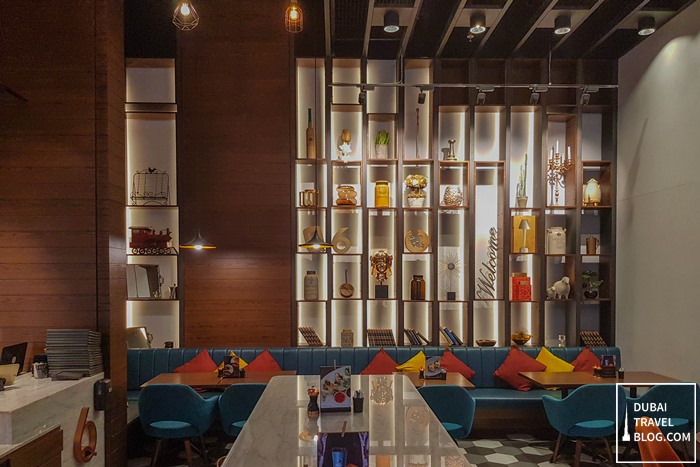 trendy colors and interior
Why Quartier 6ème?
The 6th Arrondissemenet of Paris is considered the most elegant among all 20. The richest and most populated quarter with bohemian, hedonistic citizens, it's also synonymous with the Latin Quarter, an artsy locale with a 'je ne sais quois' that draws in all seekers of beauty.
Inspired by this space, we at Q6 Bistro aim to consistently deliver the best gourmet food, provide superlative quality in our bespoke catering range, and offer a trendy-yet-casual destination for our guests to enjoy everyday dining.
– Q6 Bistro
The Avocado Salmon Burger and Mango Shrimp Avocado plus the healthy juices were the highlights during our dinner experience at Q6 Bistro. All in all, Q6 Bistro is quite a good option for ordering fast and healthy eats.
We would like to commend the staff, especially Dale, for the professional and friendly service given to us.
As mentioned, aside from the bistro, Q6 also offers a bespoke catering service bringing the best gourmet service experience for clients looking for delicious and quality culinary experiences.
Contact Information
Address: Al Majarrah St – Al SufouhAl Sufouh 2 – Dubai
Telephone Number: +971 4 589 7688
Website: https://quartier6eme.com/
Facebook: @Q6Bistro
Instagram: @q6bistro
Google Map Location
Below is a map guide to the location of Q6 Bistro for your reference in case you plan to drive to the restaurant.