We had an enjoyable staycation at Centro Sharjah hotel located near Sharjah International Airport. We've been living in Sharjah for two years now and it's amusing to think that this our first hotel staycation review in the emirate.
Centro Sharjah is part of the Rotana Hotels brand and offers a stylish, modern and affordable option especially for business travellers. The hotel features over 306 rooms and suites designed to maximize light and space.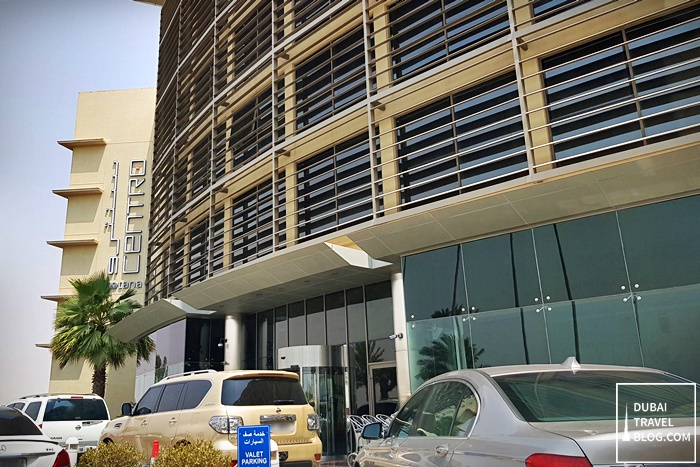 arriving at the hotel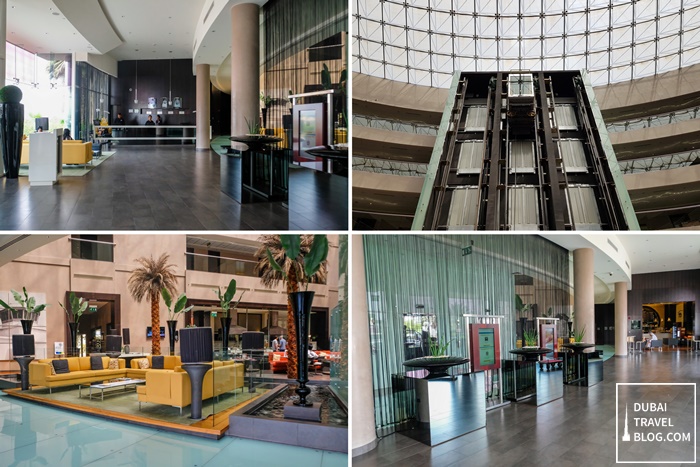 lobby
Centro Sharjah Hotel by Rotana Near Sharjah International Airport
To be honest, I didn't expect the hotel to be quite big because I only saw one side of the building as I was browsing pictures of the Centro Sharjah online — or maybe I didn't browse well enough. Anyway, I was proven wrong and it was great to see so much space when we checked in.
We arrived around 2pm and despite having many guests on a weekday, evident by the number of cars parked at the valet, the check-in process was quick and easy.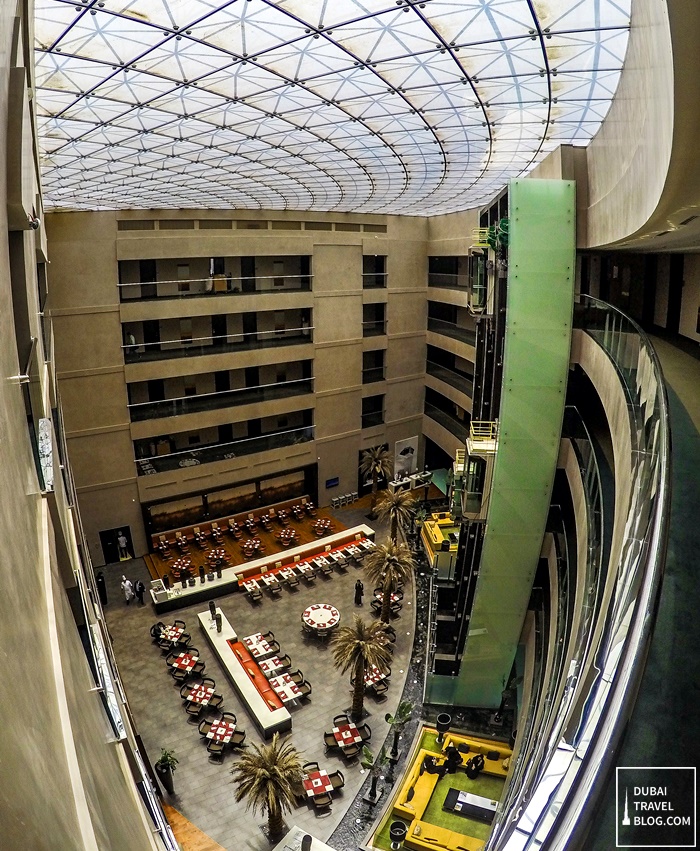 high ceiling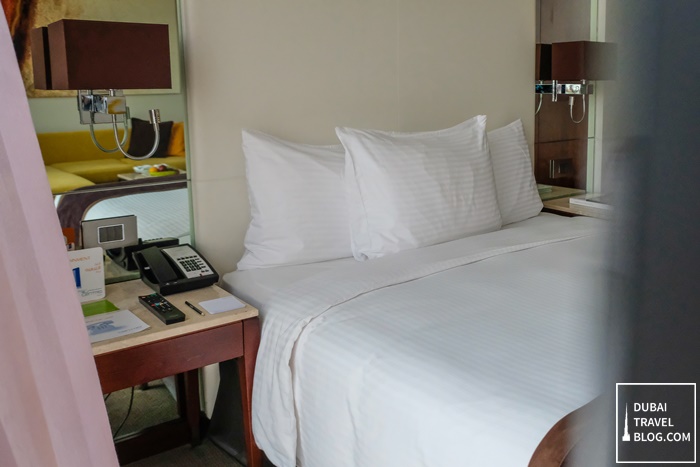 comfortable bed
Room – Centro Studio Queen Bed
They gave us Centro Studio 33 square-meter room. It comes with a Queen-size bed with sitting area, coffee table and kitchenette. I was glad that there's a bar table on the kitchen counter and there's also a workspace for me to finish some blogging tasks.
There's a 32-inch TV that can be rotated so you can watch shows/movies either from the bed or from the sofa.
Internet WiFi is complimentary and fast. I ran the signal on speed test and registered about 8.34 Mbps. If you need a much higher speed, you can then purchase their packages.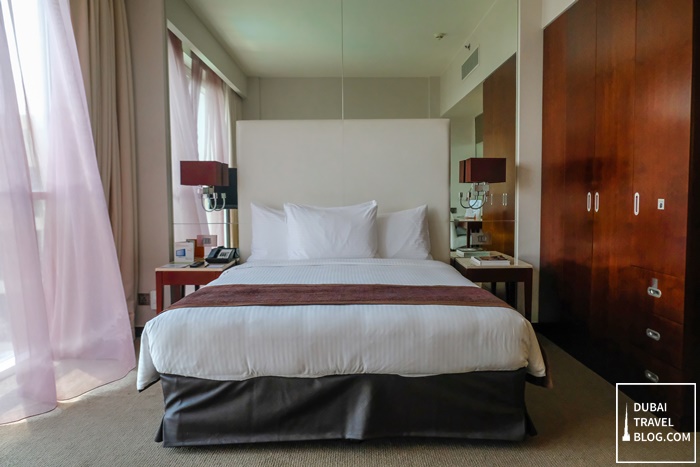 Queen Size Bed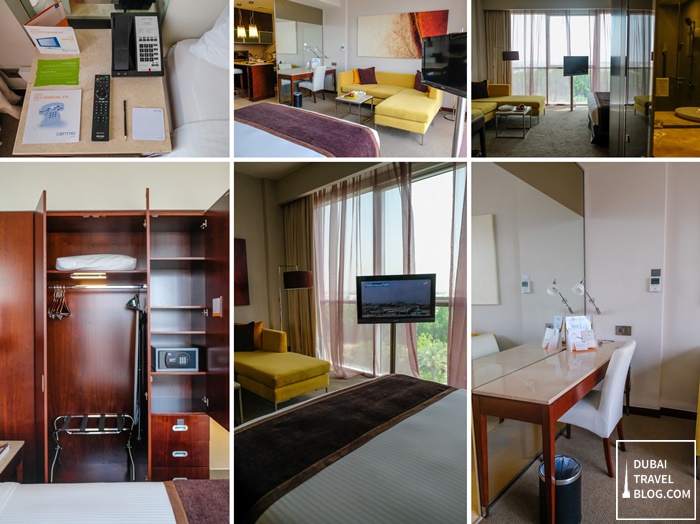 bedroom
Amenities include a writing desk, 32 inch LCD TV, WIFI, phone, safe deposit box, kitchenette with microwave, complimentary coffee and tea making facilities, mini fridge, iron and iron board, Walk-in shower, magnifying mirror, hairdryer and bathroom telephone.
view from the window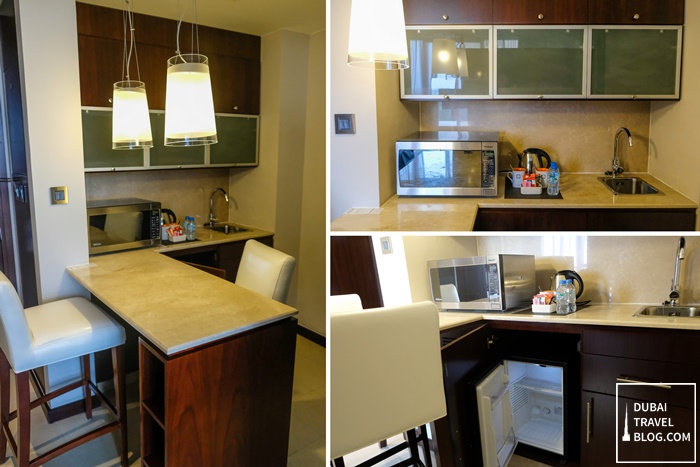 kitchenette
Bathroom
The bathroom is clean, basic and elegant. It can be accessed via sliding door and has a toilet and walk-in shower. Basic amenities include hand-soap, bath gel and shampoo.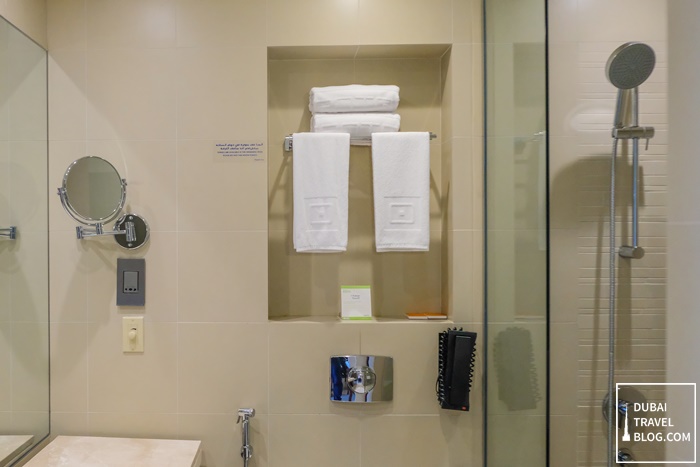 clean and simple bathroom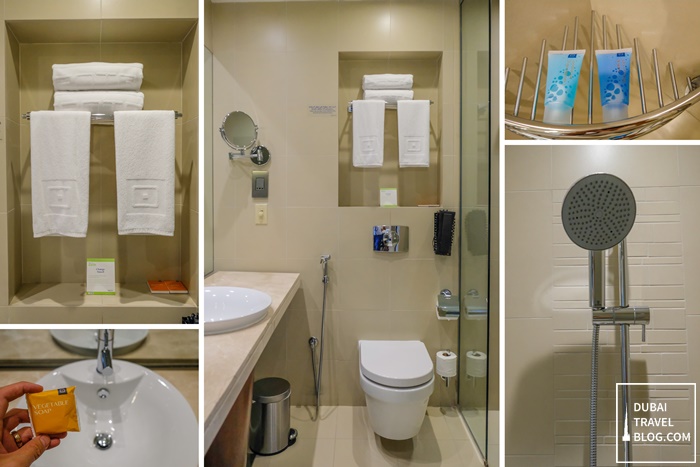 our bathroom
Fitness Center
The gym and fitness center is next to the swimming pool with separate lockers for men and women, each having a sauna. While the gym has a modest space, it offers state-of-the-art equipment and one side is adorned by floor-to-ceiling glass windows facing the pool and gardens. This makes for a breathable workout area that it also appealing to the eyes.
Gym Timings: GYM – 24 Hours for In House Guests and 7:00 am to 10:00 pm for members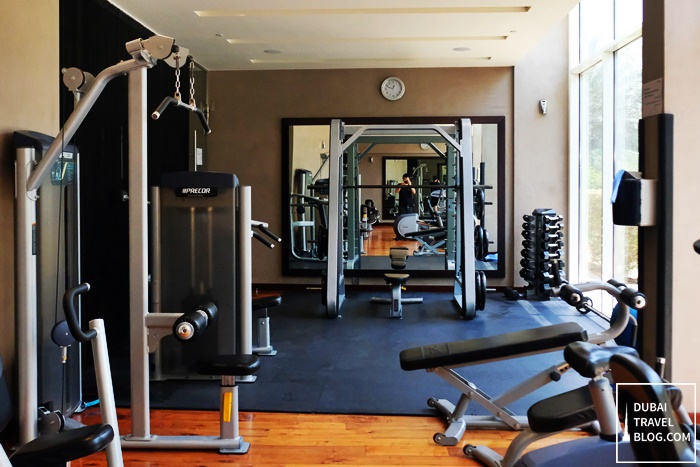 gym time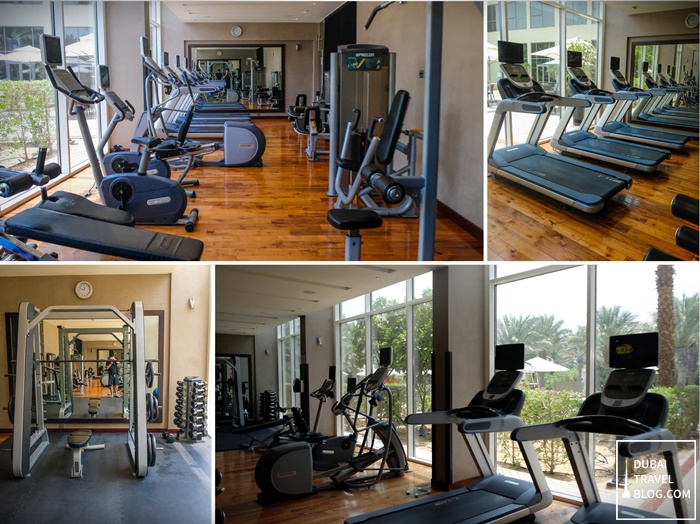 fitness center
Swimming Pool & Garden
The pool area is where we spent the most time during our staycation. This was just a very lovely no-frills swimming pool that's really good for exercising. I remember my wife and I challenging ourselves to a few laps.
The cool water was what we needed to energize from the scorching summer heat. The garden and trees adds a nice greenery touch to the water. A day after our stay, we quite missed the pool.
Swimming Pool Timing – 7:00 am to 10:00 pm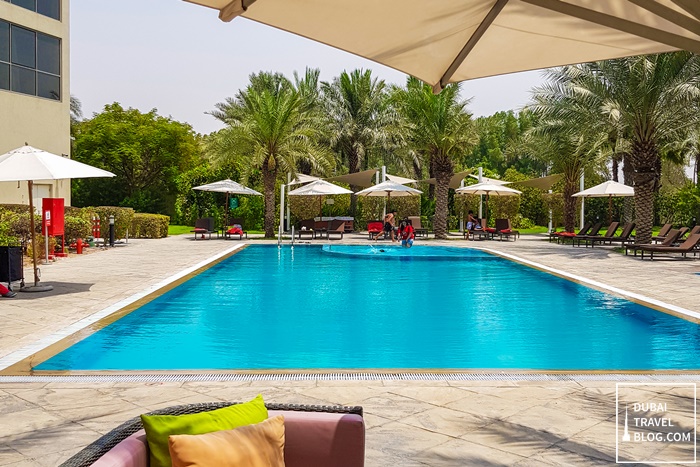 pool time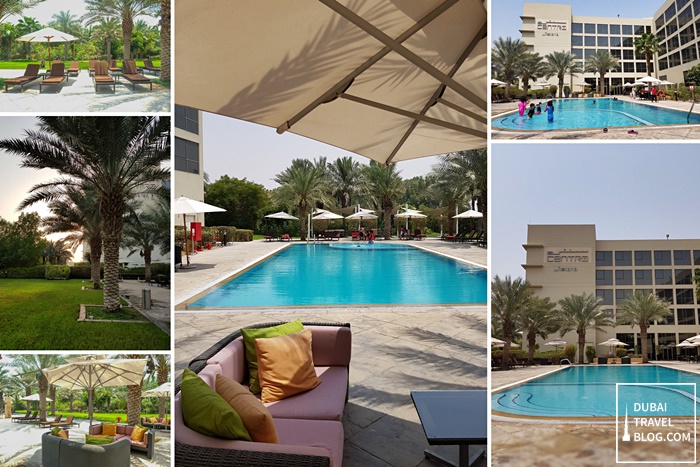 pool area great for swimming a few laps
Restaurant – C.Taste All Day Dining
C.Taste Restaurant is the place where we had our meals during our stay. This is the main and only all-day dining restaurant of the hotel. They offer an international menu and themed dinner buffets.
The restaurant is situated in the lobby with a bright and natural atmosphere during the day and an ambient lighting at night. This is attributed to the high glass ceilings that presents a soft and natural surrounding to the place. This reminds me of the same spacious natural light of Villa Rotana hotel on Sheikh Zayed Road.
As we arrived on a Monday, the theme was a Spice Night dinner buffet with a selection of Indian cuisine. Breakfast the next day had a nice spread of fresh and tasty breakfast items.
For those who are looking for a light bites, the hotel also has C.Deli, a cafe that offers snacks and drinks and is open 24 hours.
Opening Hours:
6.30 am-11.00 pm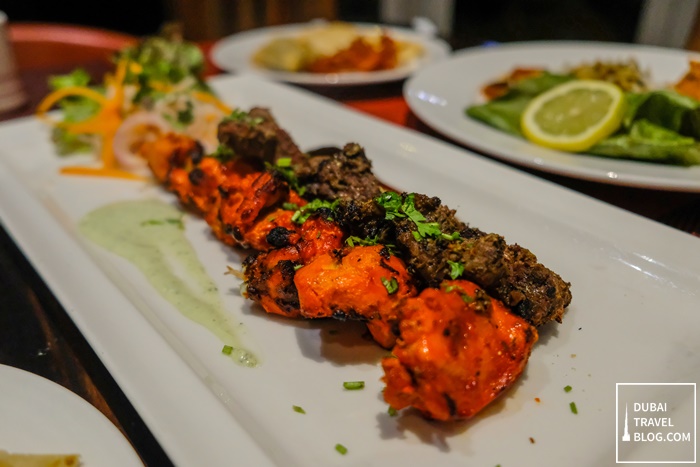 Indian Spice night at Centro Sharjah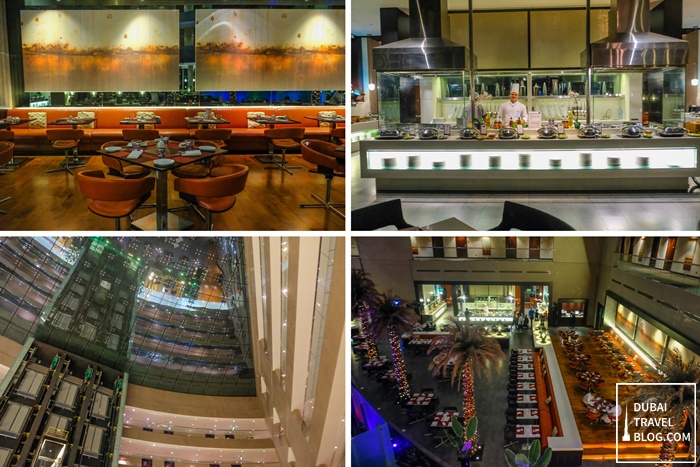 spacious restaurant located at the lobby
breakfast at C.Taste – Centro Sharjah
We usually review four-five star properties in the UAE. Centro Sharjah is classified as a 3-star property, yet our stay was very comfortable. With good food, nice pool and relaxed room, it made for a pleasant break from the summer heat.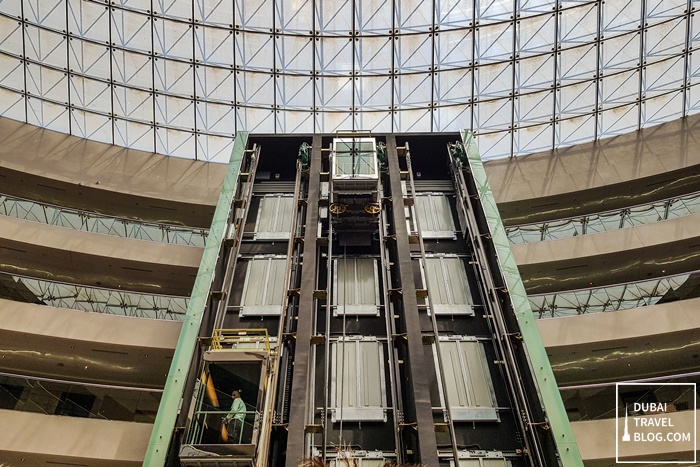 elevators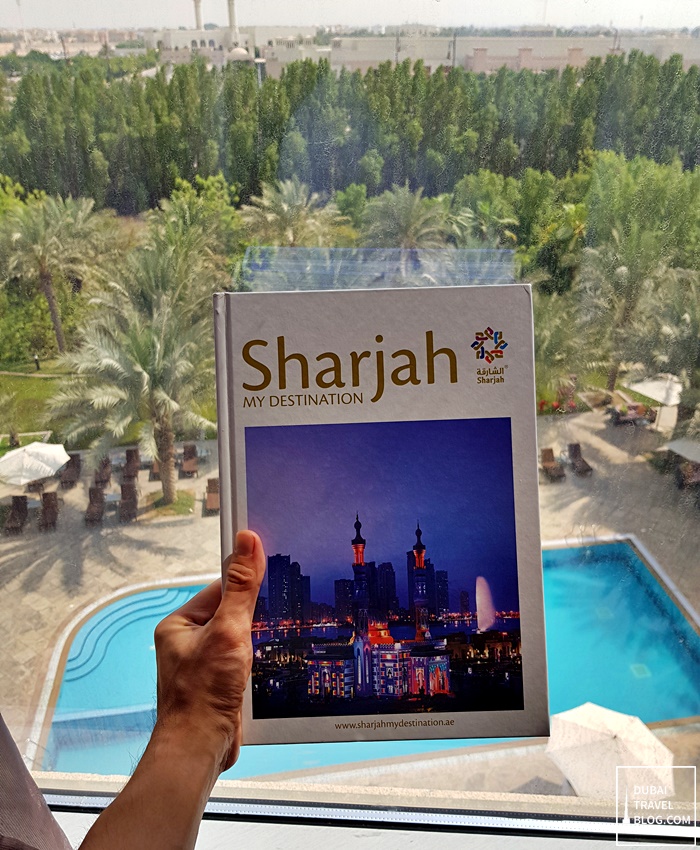 Sharjah My Destination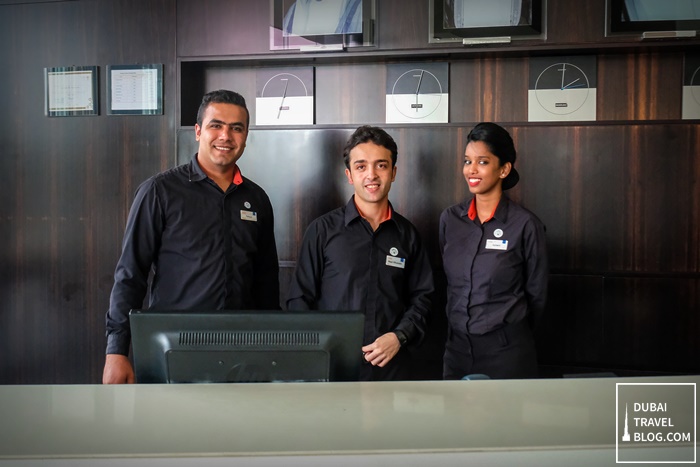 friendly and professional staff
Video: Centro Sharjah Hotel
Here's a short clip of our staycation at this lovely hotel in Sharjah:
Centro Sharjah is uniquely located in close proximity to Sharjah International Airport, Saif Zone business district and University city. The hotel is just 15 minutes away from the city centre. With chic looks and slick delivery underlying its service offering, Centro Sharjah is an inspired philosophy and sets an unparalleled benchmark for the budget conscious business traveller.
— Centro Sharjah
Note: We were invited as guests at Centro Sharjah. All opinions are my own.
Contact Information
Centro Sharjah Hotel
Address: Al Dhaid Road, E 88 – Sharjah
Phone Number: +971 6 508 8000
Website: rotana.com/centrohotels/unitedarabemirates/sharjah/centrosharjah
Instagram: @centrosharjah
Facebook: @CentroSharjahHotel
Twitter: @CentroSharjah
Google Map Location:
Below is a map guide to get you to Centro Sharjah. It's very near Sharjah Airport.