One of the refreshing activities you can do in the UAE during a weekend is go on a road trip to Al Ain City, the greenest part of the Emirates. This is a great way to spend your day off from work if you want to see the Middle East beyond the regular desert safari trip or Dubai's skyscrapers.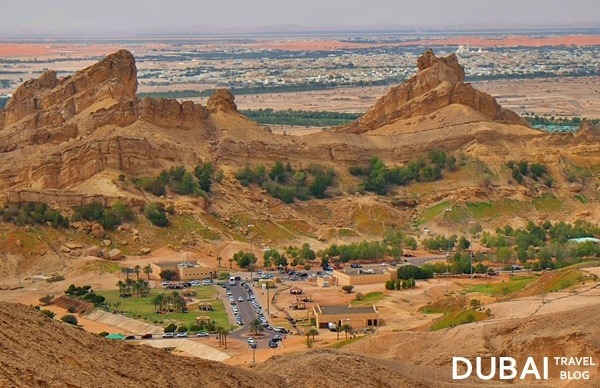 Tip: "Al Ain" means "The Spring" in Arabic
Al Ain City Tour by Funtours Dubai
Al Ain City is also known as "The Garden City" and is the 2nd largest city of the Emirate of Abu Dhabi. This is a welcome break from the modern cityscape especially when you've been working in a desk and you want escape the tall buildings of Dubai for a day. Here are the places we visited and the activities during the day tour.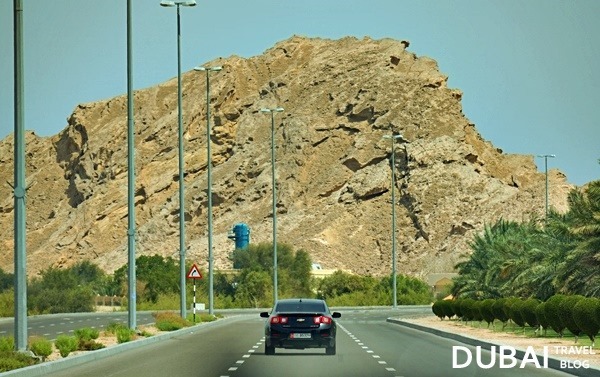 road trip to Al Ain!
Animals at Al Ain Zoo
First stop was Al Ain Zoo which houses a variety of animals: puma, lion, meerkat, oryx, gazelle, flamingo, ostrich, etc. It would take approximately 2 hours for you to tour the whole zoo, but sometimes it can be more. It's a fun experience and great if you bring kids for them to see wild animals up close.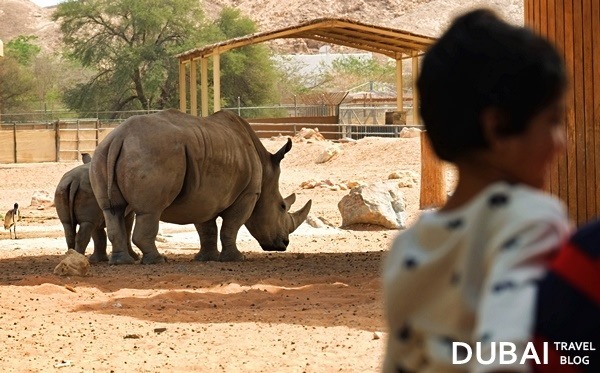 rhinoceros at Al Ain Zoo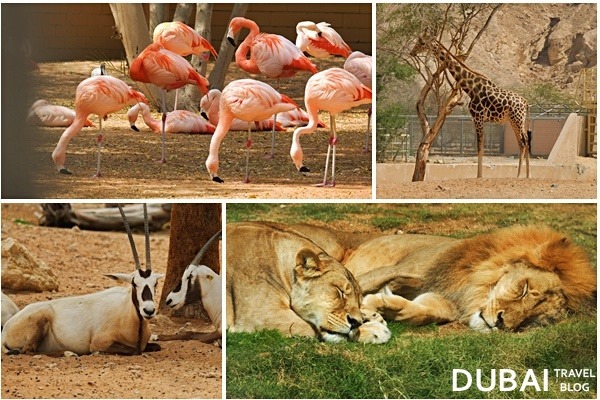 variety of animals – flamingos, giraffes, Arabian oryx, lions
Nature Trip at Green Mubazzarah
You can dip your feet in the hot spring water in Green Mubazzarah. During a weekend, plenty of locals and even people from nearby countries (such as Oman) drive to this side of Abu Dhabi to have barbecue at the park and just commune with nature. The greenery of this city is what makes it really stand out.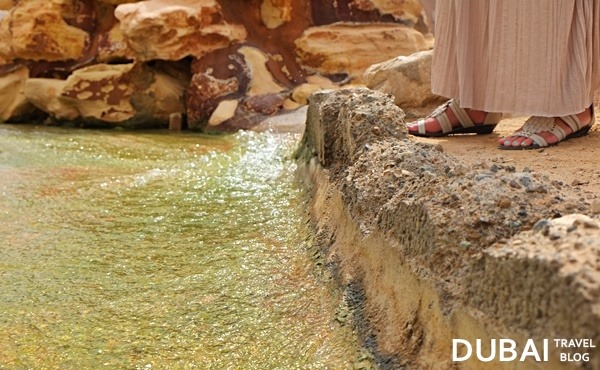 hot spring water!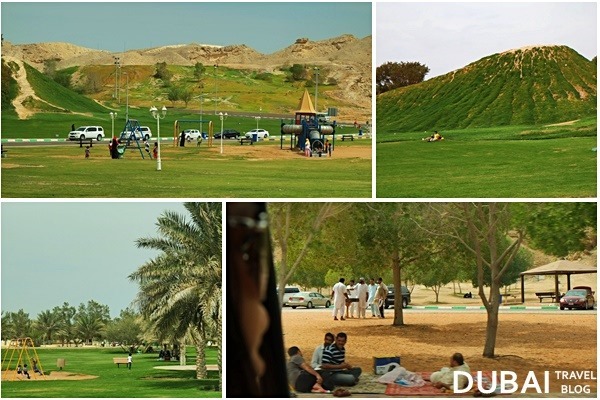 weekend barbecue at the park
Peak View of Al Ain from Jebel Hafeet
"Jebel" is Arabic for "mountain". Jebel Hafeet is a popular place stop and get a good view of Al Ain City from the mountain. Temperature also drops from 25 degrees to to 19 degrees  when you reach the top, depending on the season. We were informed that it can even go lower especially during winter time.
I was able to make full use of my Fujifilm XE1 camera zoom lens taking pictures of the road and the city from afar.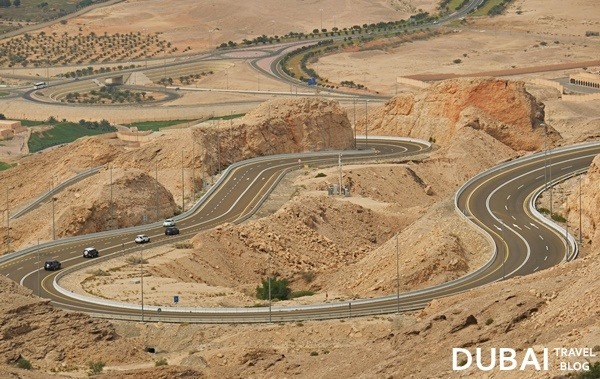 view from Jebel Hafeet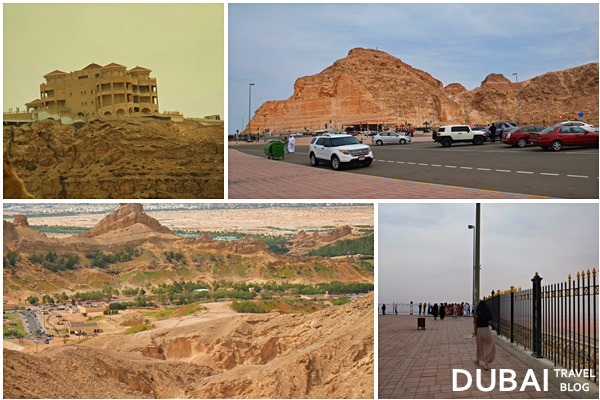 at the top of Al Ain
Lunch Buffet
One of the nice surprises was the lunch that came with the package. Qismat, our driver and tour guide, advised us to refrain from buying snacks as lunch consisted of a buffet in a hotel restaurant. They said they changed the food place to provide better value to their clients. With a buffet offering, who wouldn't call this a sweet deal? 😉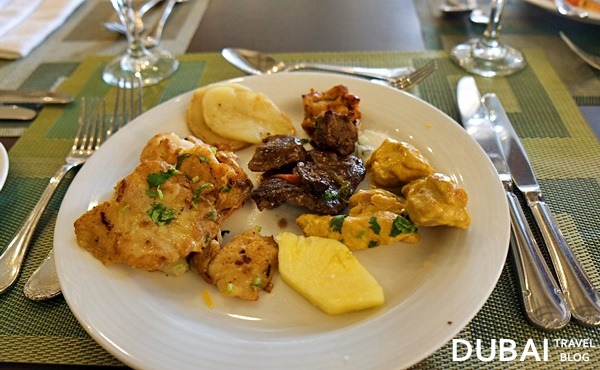 buffet brunch!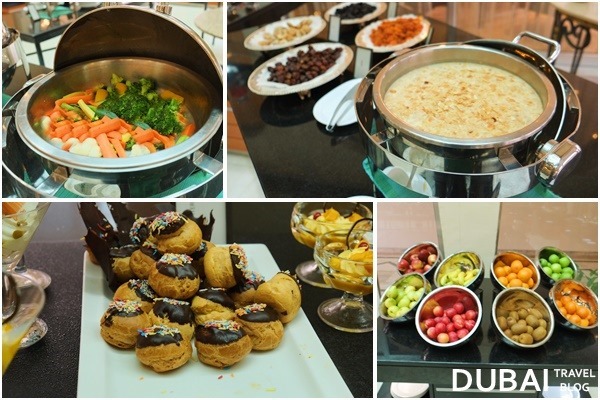 went about 3 times to fill my plate
Quick Stop at the Camel Market
After lunch, we went to the camel market. There were aplenty including other live stock in the area – sheep, goats and cows as well as other goods. The market felt like a huge drive-through where you can buy various items. We were there for the camels and it was great to take time to take photos.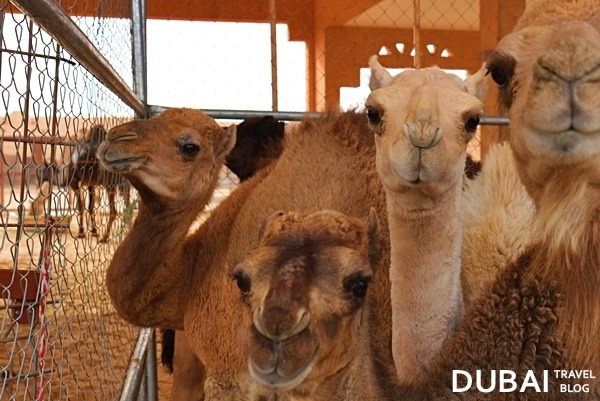 camel selfie 😉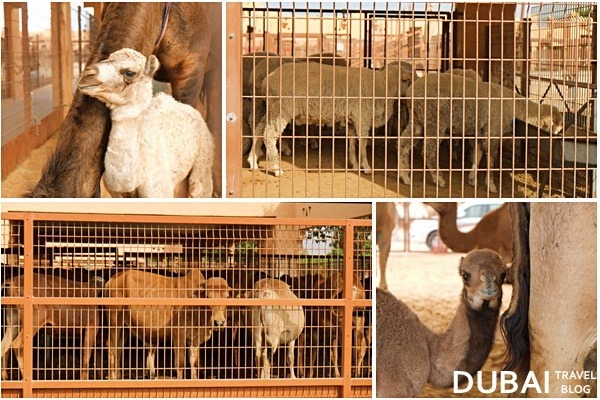 livestock at the Camel market
Heritage Tour in Al Ain National Museum
Last stop is the Al Ain Museum. Good to know some form of History of how this city came to be and you can check out various artifacts used by the locals in the older years.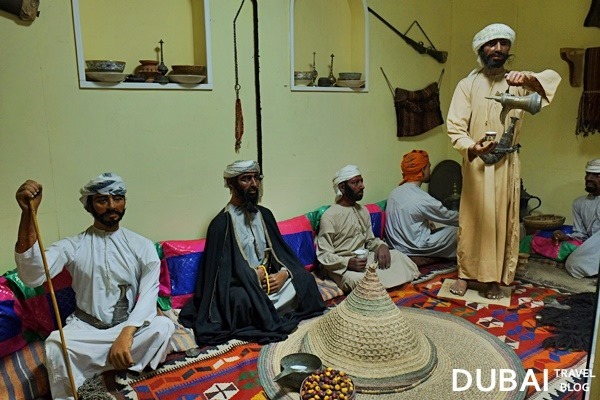 traditional Arabian hospitality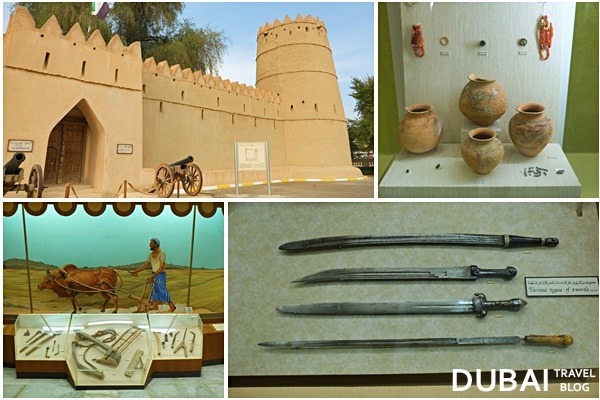 tour of the National Museum of Al Ain
We went to plenty of places and stopped by every now and then to take pictures of the location. During the ride, Qismat would also share bits and pieces of spots in the city.
This city tour of Al Ain is a great excursion especially when you want to smell fresh air and head to the mountains. It has some similarities with the Hatta Mountain Safari Tour, but it's more green. 🙂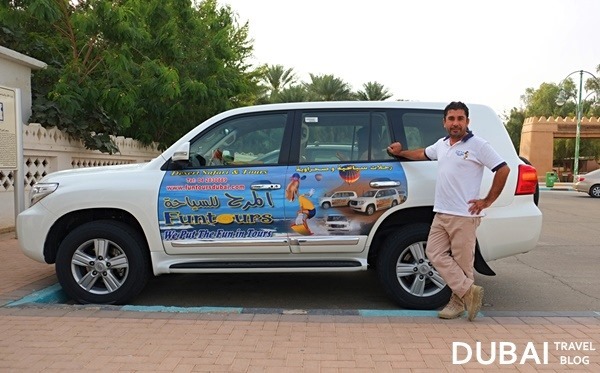 our gracious driver and tour guide, Qismat, of Funtours Dubai
For those wanting to head to the mountain side of the UAE, you can arrange a trip organized by Funtours Dubai. It's a different kind of tour altogether and you can see the Middle East from a unique perspective!
Funtours Dubai Contact Information:
Website: http://www.funtoursdubai.com/
Contact Number: 04 283 0889
Office Address: Al Garhoud, Dubai, United Arab Emirates, P.O. Box 114242
Facebook Page: https://www.facebook.com/DubaiFuntours
Twitter: https://twitter.com/funtoursdubai
Instagram: https://instagram.com/funtoursllc/
Check out our other adventures in the city of Al Ain here: