Jebel Hafeet offers a nice vantage point to see Al Ain City below. This is the highest point of Al Ain and is a popular place to hang out and enjoy the cool climate. This was our next stop of our City Tour after exploring the hot springs of Green Mubazzarah.
Tip: Hafeet means "mountain"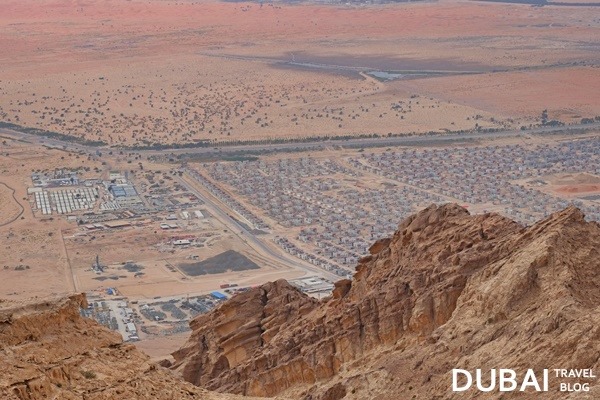 view from Jebel Hafeet mountain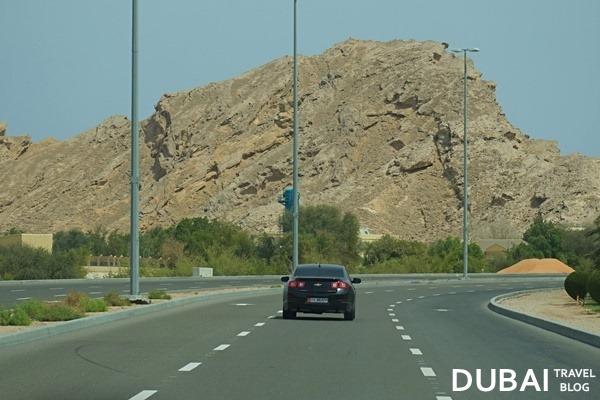 driving to the top
We finished dipping our feet in hot water and it was time for a change of temperature by heading to the highest point of this green city.
Stopovers in Jebel Hafeet Mountains
Qismat drove us to the top of Jebel Hafeet. Along the way we had some short stopovers which are spots where you can also drop by to get a view of the city below. The road was smooth so the ride to the top was also comfortable. It's nice how they paved the road for cars to drive easily.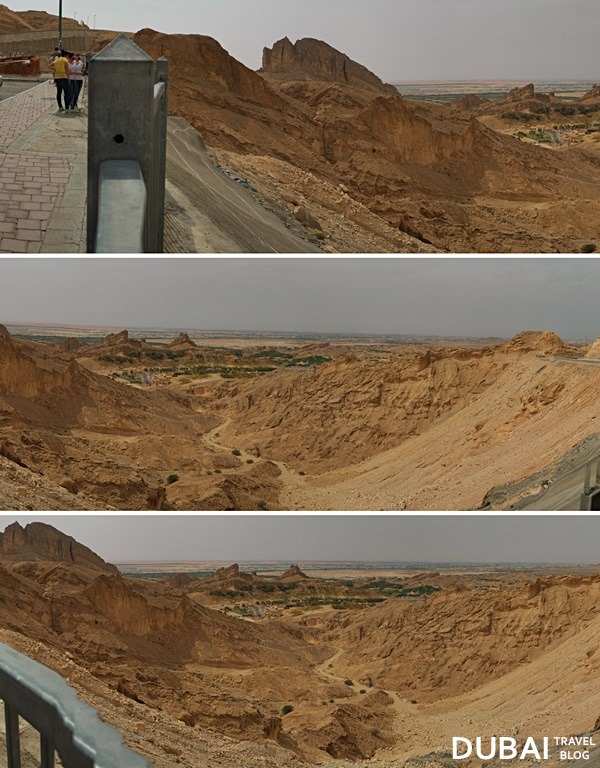 panoramas from the stopovers
Al Ain Photos of the Jebel Hafeet Road Below
Here are some photos of the road below from Jebel Hafeet. Good thing I brought my zoom lens. My Fujifilm XE1 has become a great buddy in capturing moments of these travel adventures in Dubai and beyond!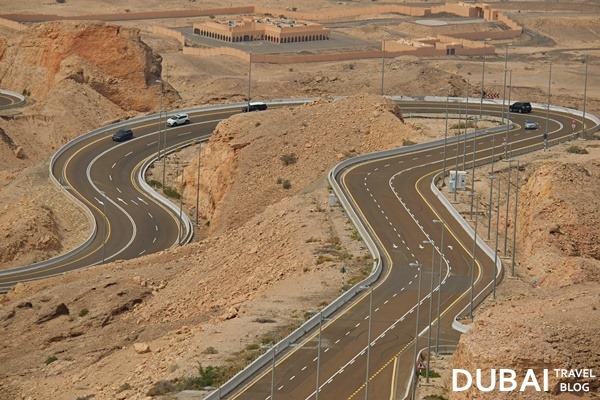 closer shot of the road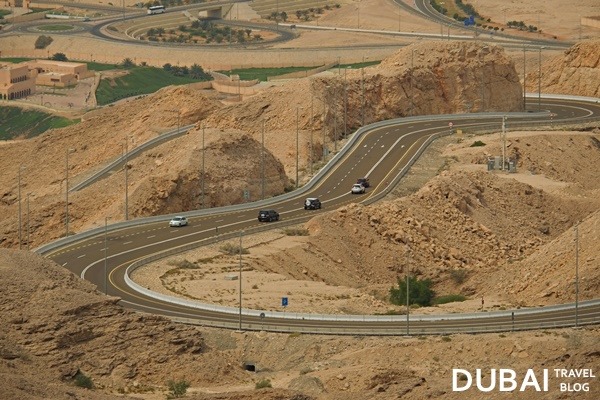 cars going up and down the mountain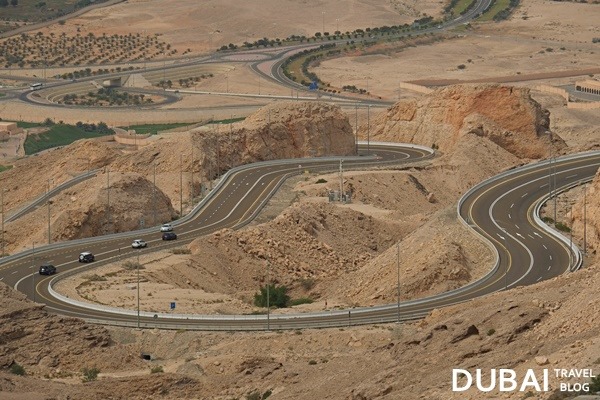 smooth ride, great road
Photos of the Al Ain Town Proper – The Green City!
Once we reached the top, we had a good view of the city of Al Ain as well as the terrain surrounding. There's the green area, around it are huge rock boulders,  and there is also a an area full of sand. Very interesting view if you're not used to seeing this combinations.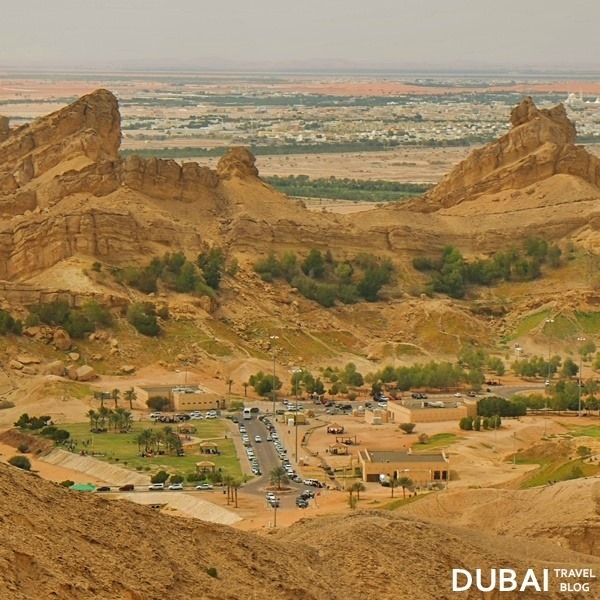 earthly colors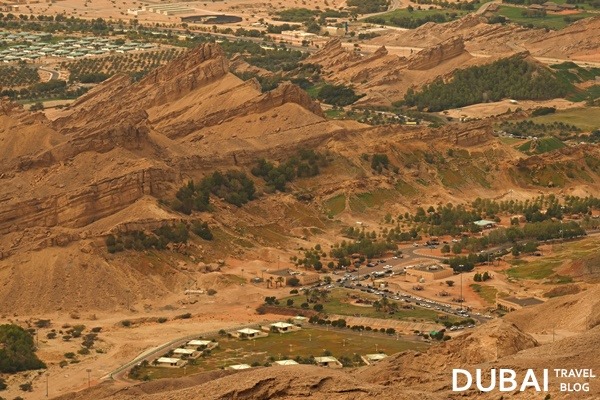 green and mountains
It's so nice to see Al Ain City from the top. You will see the houses and cars so tiny below. There were plenty of people there taking time to enjoy a spot and admire the beauty of this city in Abu Dhabi.
We explored the area for a few more minutes and after taking a few more photos, we headed back down so we could have a lunch buffet.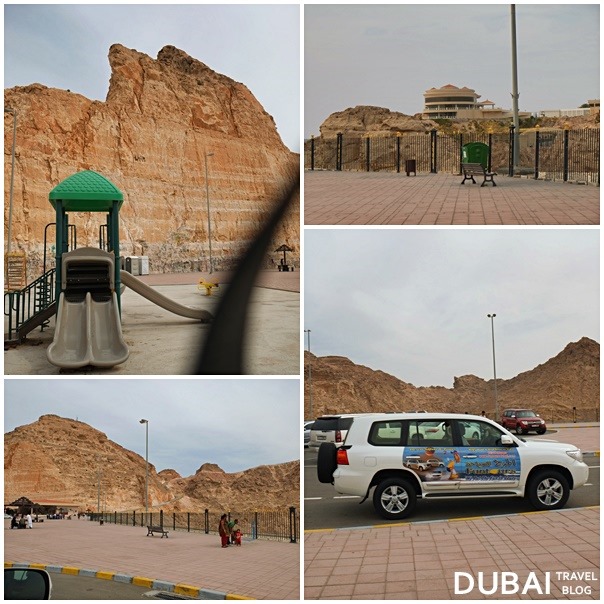 setting at the Jebel Hafeet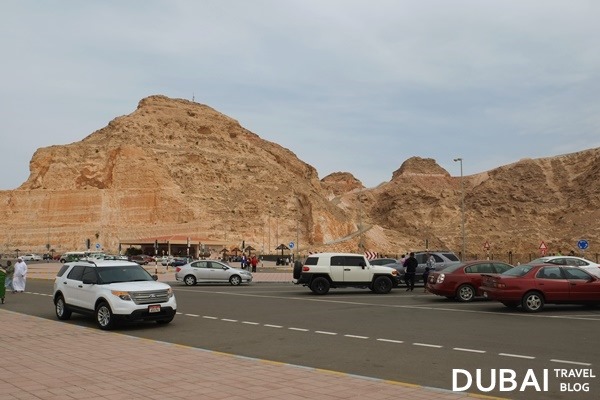 saying goodbye as we were off to lunch!
This was a short and quick stop and we were anticipating our lunch buffet before setting off to our next adventure spot!
This trip was organized by Funtours Dubai.
FunTours Dubai
Website: http://www.funtoursdubai.com/
Contact Number: 04 283 0889
Office Address: Al Garhoud, Dubai, United Arab Emirates, P.O. Box 114242
Check out our other adventures in the city of Al Ain here: