A fascinating blend of a desert safari adventure, sightseeing and mountain trekking, Hatta Mountain Safari Tour Day Trip is a perfect tour for those who are travelling with their family or a group of friends. One of the most exciting outdoor expeditions in the Middle East, this thrilling journey allows you to experience the spectacular mountain and desert scenery of UAE, while riding on a cozy and sturdy 4×4 vehicle.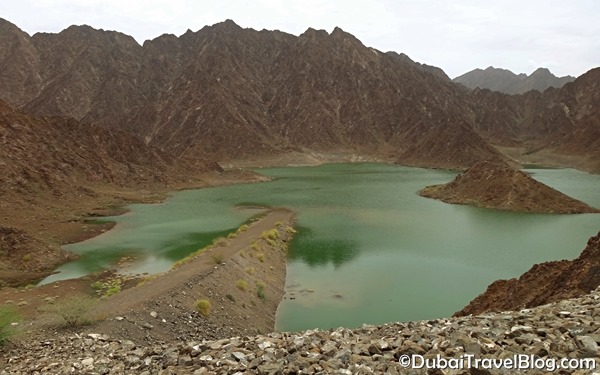 Hatta Mountain destination
Location: Hajar Mountains, UAE
Hatta Mountain Safari Adventure in the Hajar Mountains
Passing along dry river beds and across the desert sands, this day trip will take you deep into the imposing mountains of Hatta and Hajjar. What's more, this expedition offers an endless array of charming and eyeful sights, such as the mud-walled houses and mosques of Hajar Heritage Village as well as the magnificent rocks formations of Camel Rock and Jebel Maleihah.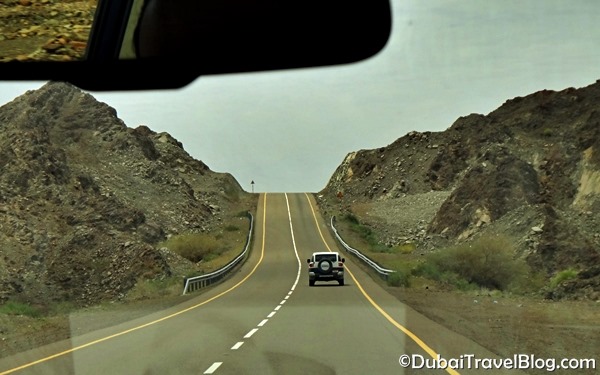 inside the car, heading to the border in Oman
What Tourists Can Expect from this Tour
With the Hatta Mountain Safari Tour Day Trip, you will be starting your epic outdoor adventure with a pickup at your hotel in the city of Dubai via a 4×4 vehicle. Once you are comfortably settled inside the vehicle, you will be heading eastward through the sweltering desert landscapes of UAE, and traveling towards the Omani border, before arriving at your destination, which is Hatta.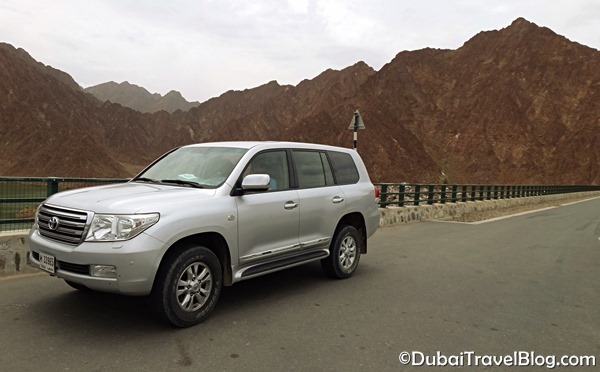 the vehicle during our day trip to the Hatta mountains
An ancient trading realm and a sheikdom, Hatta is nestled high up in the mountains of Al-Hajar. Here, you may unwind, get away from the buzzing city life, and watch the terrains wonderfully transform from Dubai's pristine streets to the Al-Hajar's rugged mountain passes and the desert's soft-red dunes.
To make this foray more pleasurable, you may take a dip at any of the Hatta's fresh natural water ponds. Your unforgettable expedition resumes with a sojourn to Jebel Maleihah, a rock region where you can find rocky outcrops of the desert as well as fossils of ocean life over a million years ago.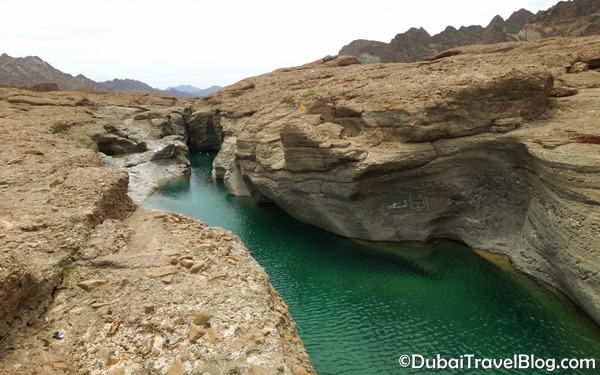 fresh and clean natural pool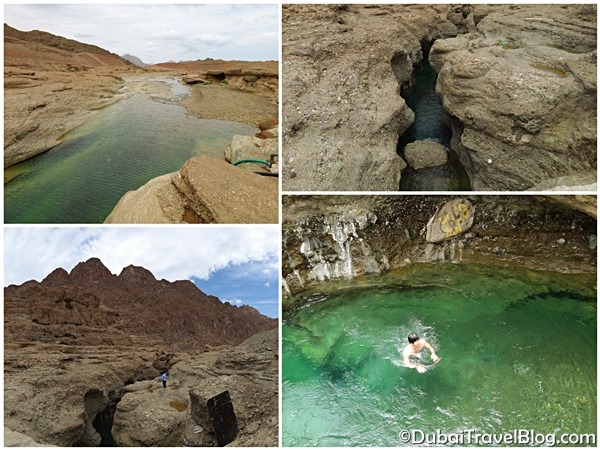 swimming in the Wadi
Hatta Heritage Village in the UAE
Then, you will be making a stopover at a historic highlight known as the Hatta Heritage Village. Together with a savvy and informative guide, you will be taking a leisurely stroll along its 16thcentury pathways, while taking snapshots of the village's houses, watchtowers and mosques.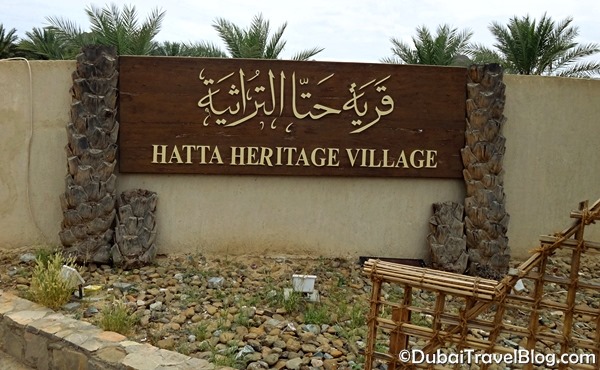 Hatta Heritage Village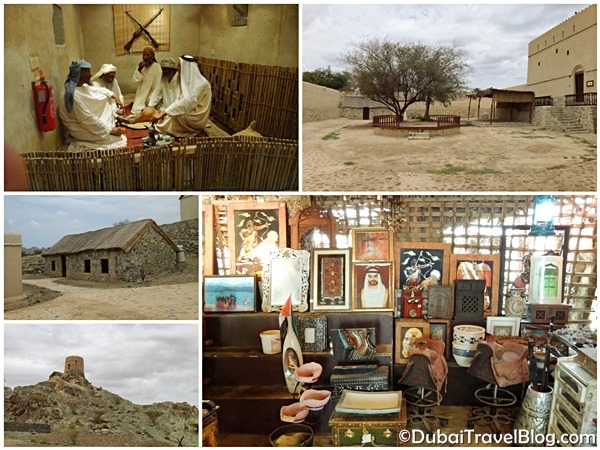 Free DIY (Do-IT-Yourself) Walking Tour of the village
Of course, your guide will share some fascinating facts and insights about these structures, such as how they were built and what materials are used to complete them. In the wake of your walking tour around the village, you will be making a stop to the Hatta Fort, to get a taste of the daily Hatta village life a few centuries ago.