We were invited for a trip to Ningxia to promote this Chinese region as a top halal tourist destination. For our hotel, we stayed at Xifujing Hotel in Yinchuan (Book Here). After a 7-hour flight from Dubai to Yinchuan via Emirates, it was great to have arrived in our hotel to get some good rest. For 4 days, we stayed in this property which was really nice because the staff really took care of us.
About a 25-minute drive from the airport, Xifujing Hotel is strategically located for travellers who want to explore the city. It is only a 10-minute walk from Chentian Monastery, a 10-minute drive away from the Yinchuan Coach Terminal, a 20-minute and Yinchuan Railway Station.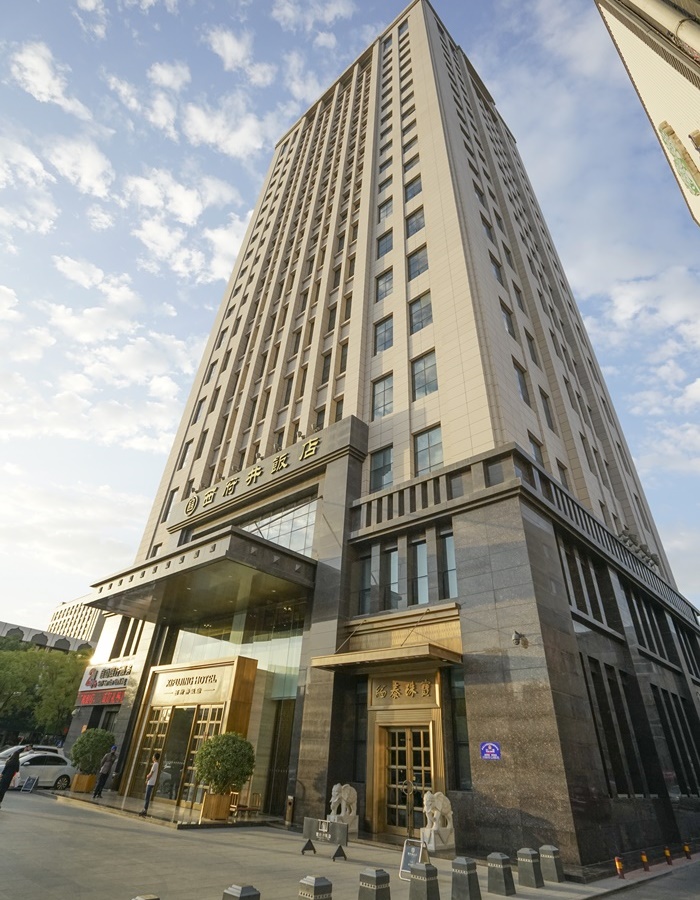 the tall and elegant hotel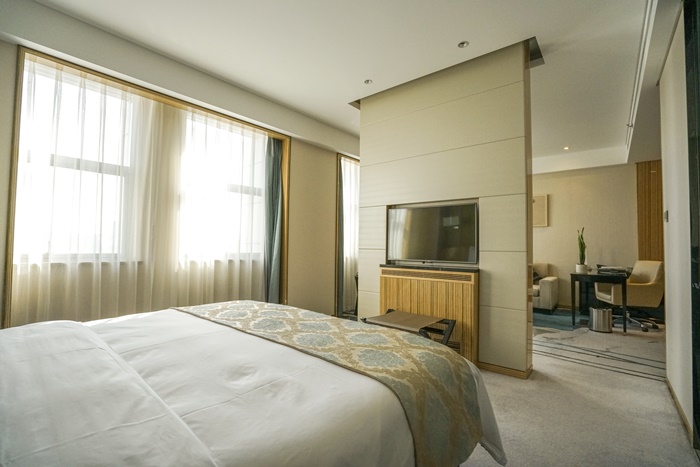 Xifujing Hotel in Yinchuan, Ningxia
Each room in the hotel is set up with a flat-screen TV, fax and telephone. There's also an electric kettle, a safe deposit box and a sofa inside the room. The private bathroom comes with shower facilities, hairdryer and free toiletries.
My room was quite big and could can pass off for Dubai's hotel room standards because of how spacious it was.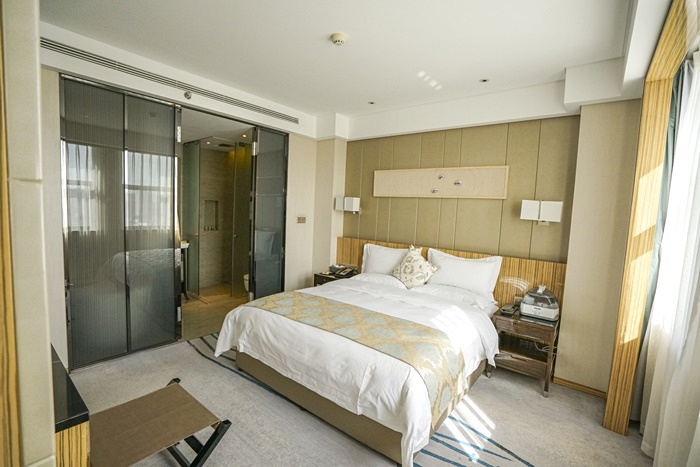 my bedroom
bathroom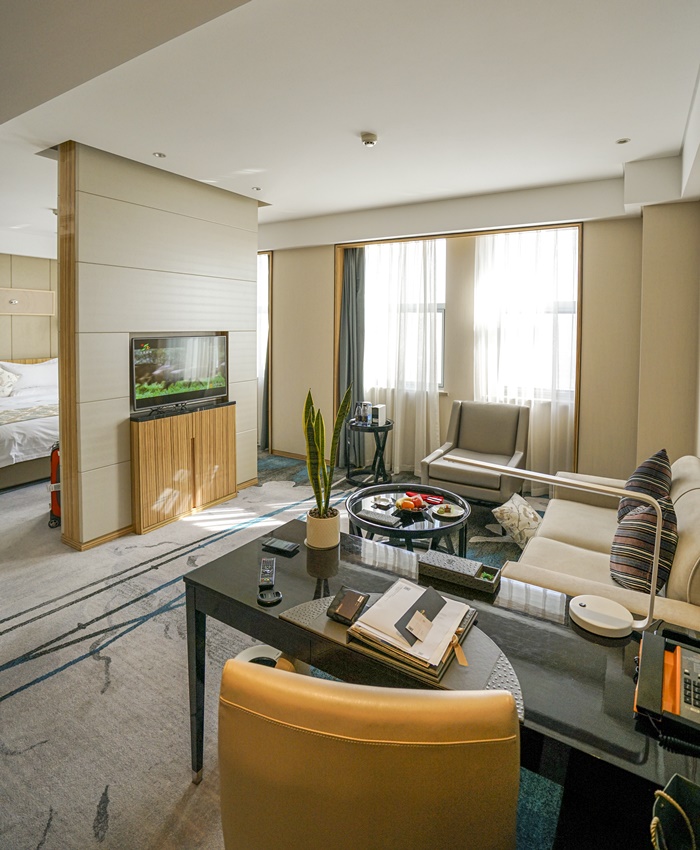 spacious room
After arriving in my room, the hotel management asked me to record a quick Facebook Live video showcasing the room amenities. I was a little nervous but it went pretty well. 🙂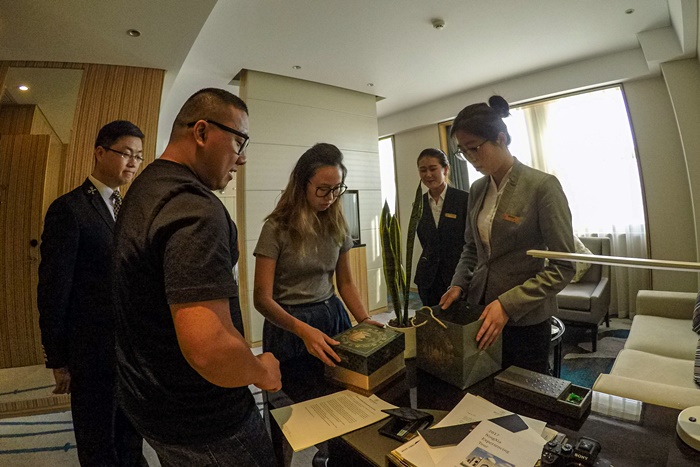 hotel management team offering me some traditional Hui-style snacks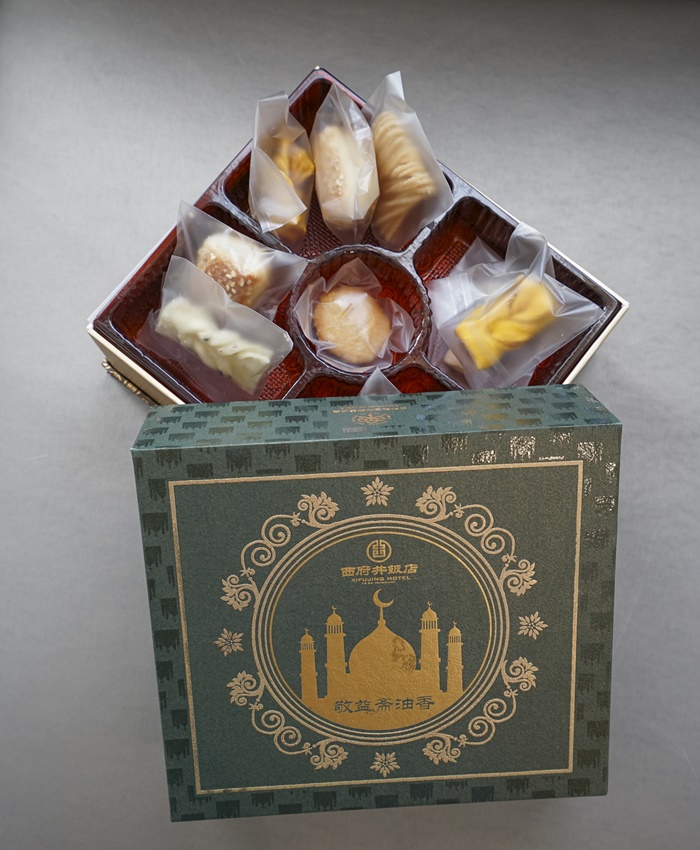 welcome treat, Hui snacks
Other hotel facilities include a fitness center for those who wish to exercise and an on-site dining restaurant serving Halal food. There is FREE WiFi all throughout the area and FREE parking for guests who have arrive with cars.
The hotel rooms also offers an unobstructed view of the city.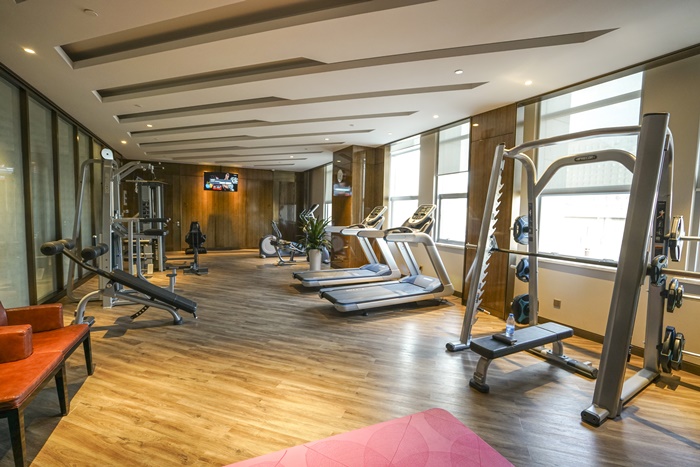 gym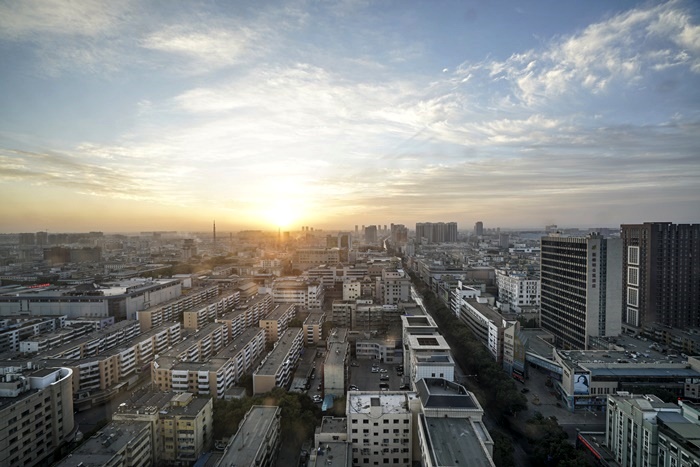 view of Yinchuan, Ningxia
Restaurant – Halal-standard Food
Around 6pm, we had our welcome dinner at the hotel. It was great to have the formal dinner to officially meet and interact with other bloggers and influencers who were invited to this trip.
It helped in setting the mood for the coming days as we were going to be with each other for the entire trip. We had a lovely feast of traditional and halal-standard Chinese food.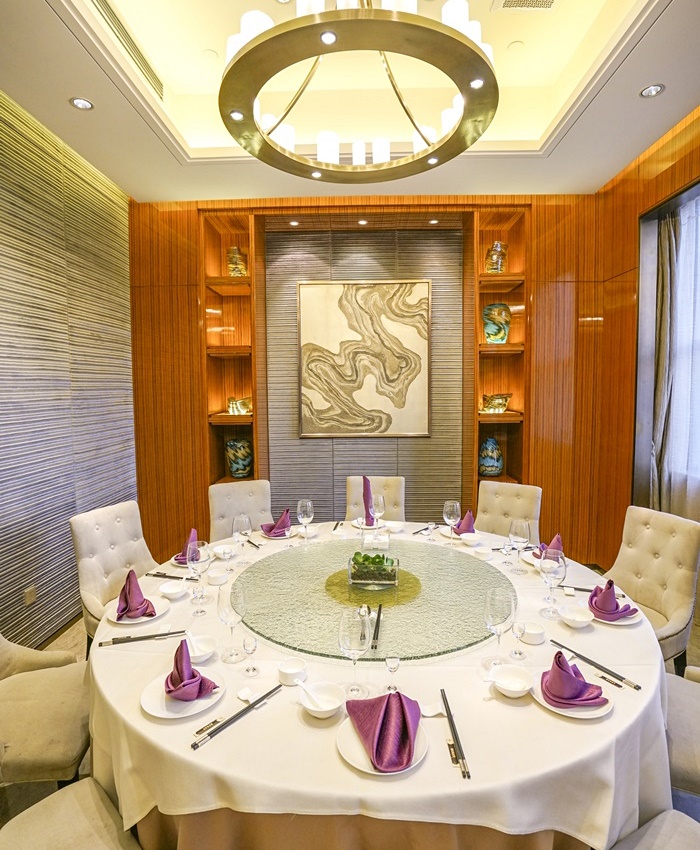 our table
lovely traditional Chinese food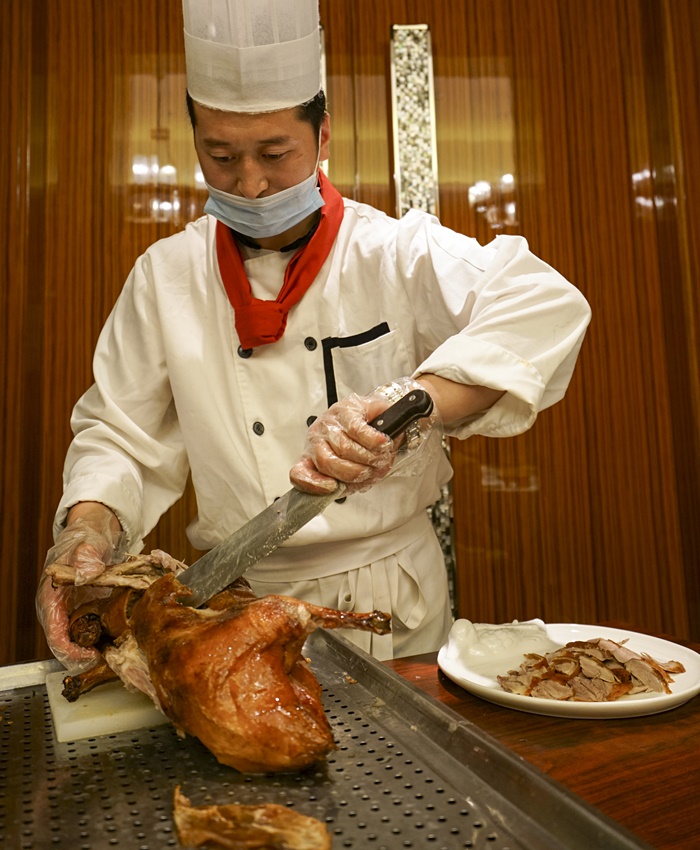 our chef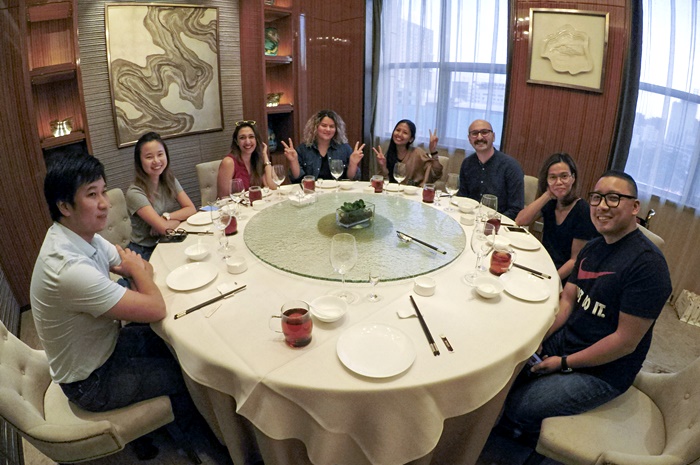 with the rest of the bloggers
Based on other reviews from Booking.com, other travellers have mentioned how great the location is because it's in the central part of Yinchuan.
After a long day of touring various parts of Ningxia, it was nice to have a clean and comfortable place to sleep in. Xifujing Hotel has wonderful staff who did their best to make our stay an enjoyable one.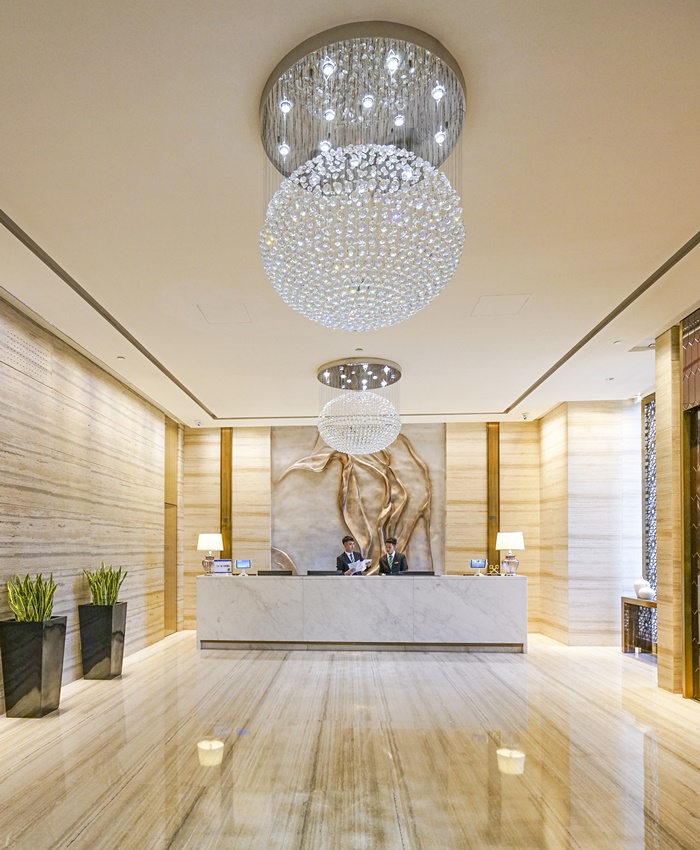 Yinchuan Xifujing Hotel Contact Information
Address: No. 1 East Xinhua Street, Xingqing, Yinchuan, China, 750001
Phone: +86 951 858 9999
Reservations Online: Book Here
Google Map Location
Below is a map to guide you and give you directions on how to get to Xifujing Hotel in Yinchuan, Ningxia.
Our Discover Ningxia tour was organized by the China Tourism Board and Asia Travel Promotion Limited.
Other Blog Articles about our Discovering Ningxia trip here: