A luxury resort in the middle of the desert, this was what greeted us when we were in Zhongwei. After visiting the Shapotou and Tonghu Grassland, we checked in this lovely desert camp accommodation for a night.
Tengger Gold Sand Sea Resort offers unique accommodation choices such a luxury desert camps and hotel modified from steam locomotive train. You can explore the heart of the desert by ridig a camel or surf the dunes by Jeep.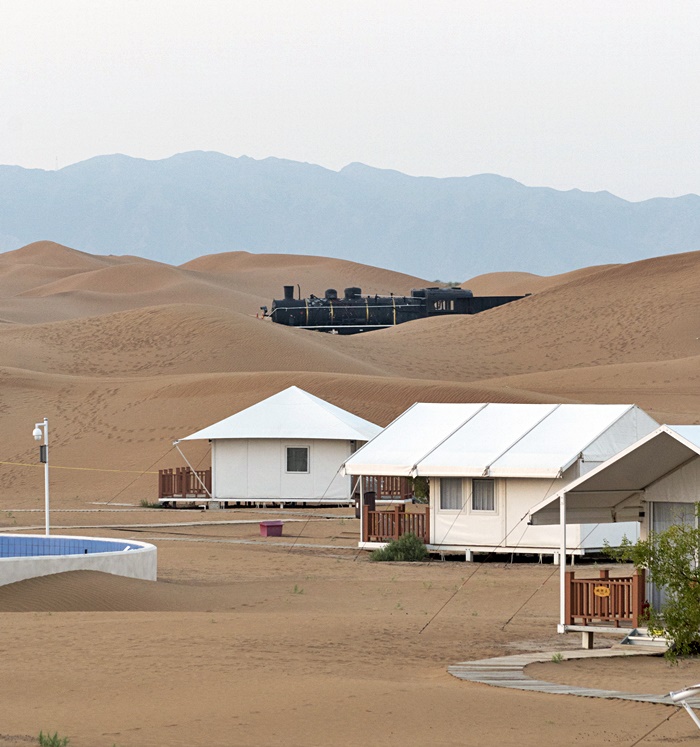 Gold Sand Sea Resort: Tent and Train Hotel in Ningxia China
The Tengger—Golden Sand Sea Tourism Resort is situated in the between Yinyan Road and Xiaohu Road, Yinshui Bridge Town, Shapotou District, Ningxia Province. This desert resort occupies 16.6 thousand acres of land, fully presents the significant scene of whole ecological Tengger Desert.
While I may not be a newbie when it comes to the desert, as Dubai has plenty of them to experience, it's nice to have a well-equipped desert accommodation available for a more relaxing time.
bedroom
spacious luxury desert camp
Train Hotel
We witnessed the Locomotive train that has also been converted into a tourist train hotel, a first of its kind. Each coach is decorated under the Silk Road theme and desert theme.
The train hotel is designed to accommodate 130 guests, with restaurant coach and café coach, facilities with air condition, TV, telephone, broadcast, Wifi, restroom and so on.
Tengger train hotel
beautiful train hotel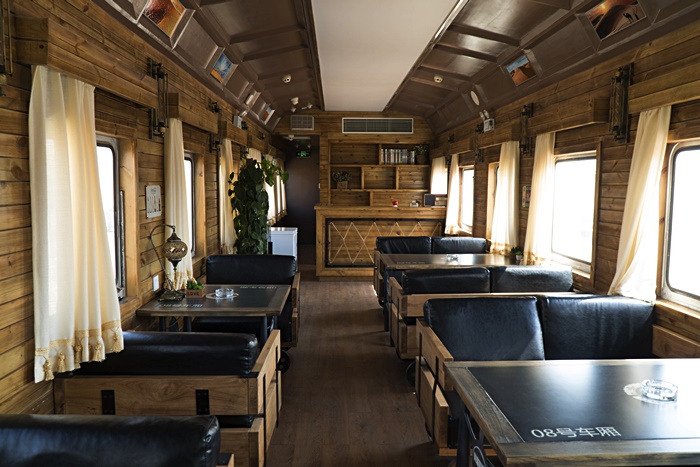 restaurant inside the train
The Golden Sand Sea Resort offers other attractions such as a sea-view floor, wild zone, Military base, train hotel, etc.
We had a great time in this place that we took a lot of time taking photos (although, we did take plenty in other places during our trip).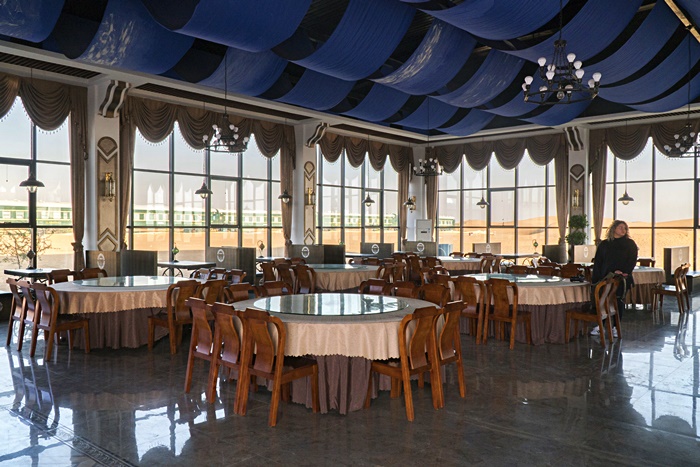 dining in the middle of the desert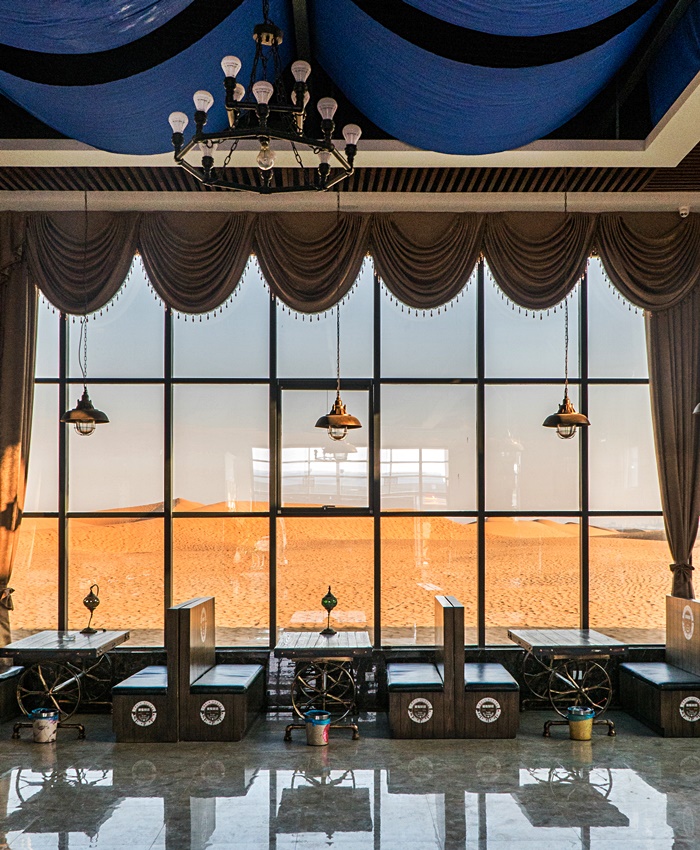 the view as you dine in the Gold Sand Sea Resort
photo op
sunset
While we stayed the rest of the nights in Yinchuan, we spent one night here. Our discover Ningxia tour was organized by the China Tourism Board and Asia Travel Promotion Limited.
Other Blog Articles about our Discovering Ningxia trip here: