We had a good time dining during Happyritivo theme night at Merletto Restaurant in Marriott Al Jaddaf. Derived from 'aperitivo', this dinner concept offers plenty of finger food menu options ranging from bruschettas to mozzarella sticks to focaccias to capreses.
Massimiliano Ascione, Chef de Cuisine at Merletto, has created this menu which features authentic, fresh, simple and flavorful trattoria style favorites, which is the same as you would get when you visit an Italian home. The restaurant offers a classy atmosphere where you can dine intimately with friends and family.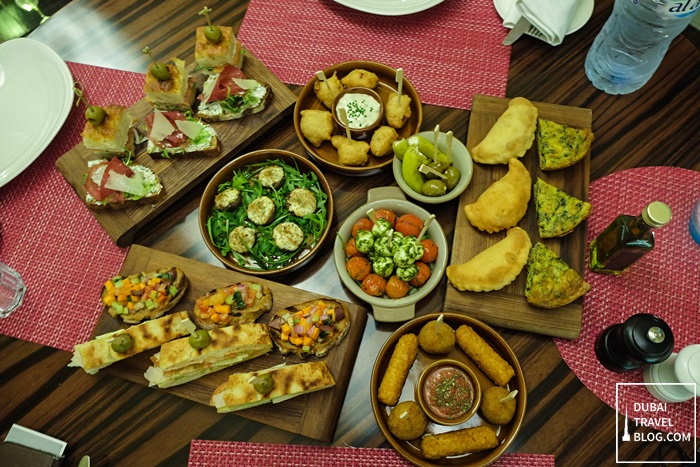 happyritivo night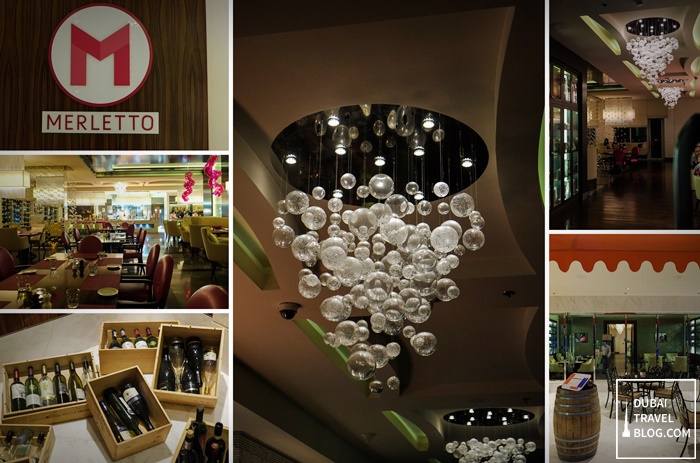 Merletto in Marriott Al Jaddaf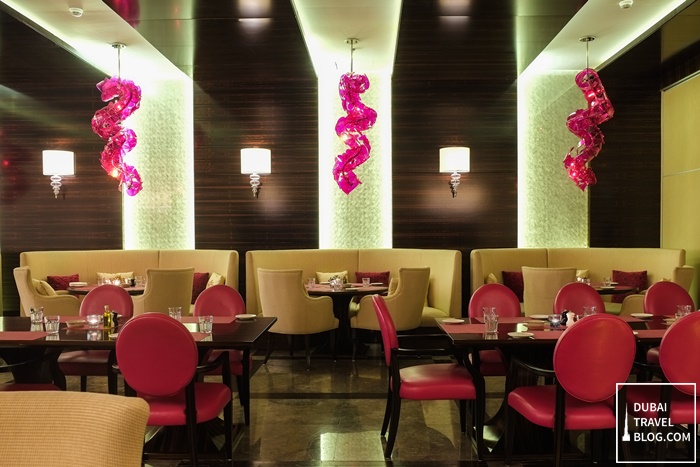 Merletto restaurant interior
Merletto Restaurant Review: Italian Restaurant at Marriott Al Jaddaf Dubai
The Happyritivo theme night happens every Thursdays and Fridays in Merletto. Patrons have specialty canape choices as well as free-flowing house grape for 150 AED per person. You will be able to taste the Italian flavor during this night by sampling classic bites from Italy.
Here are photos of the food we've tasted. The notable ones we like are the mushrooms with goat cheese, and the caprese style cherry tomatoes and cherry mozarellas.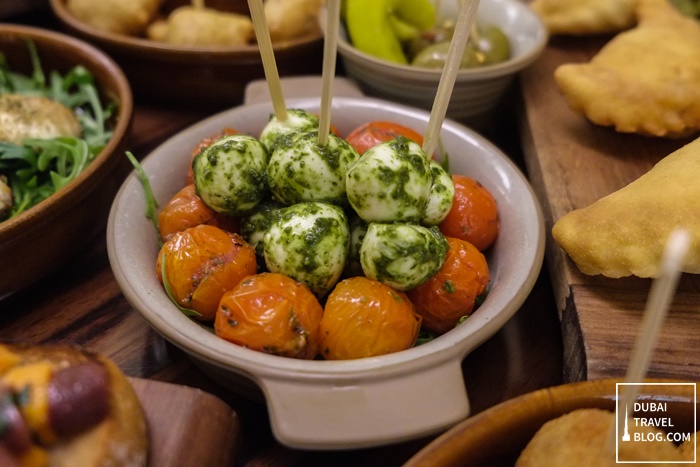 Caprese style cherry tomato and cherry mozarella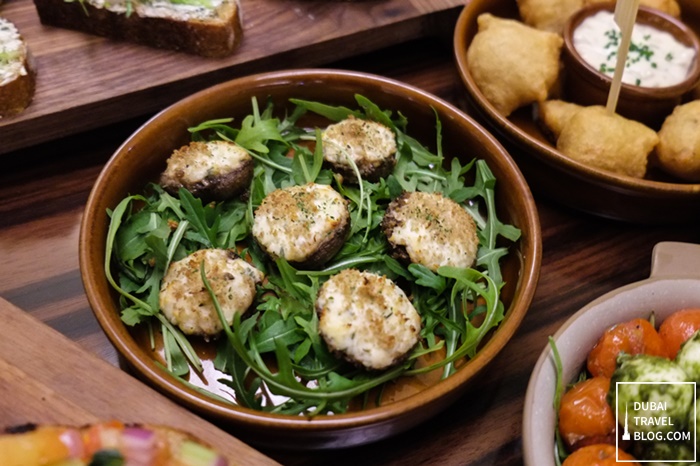 mushroom with goat cheese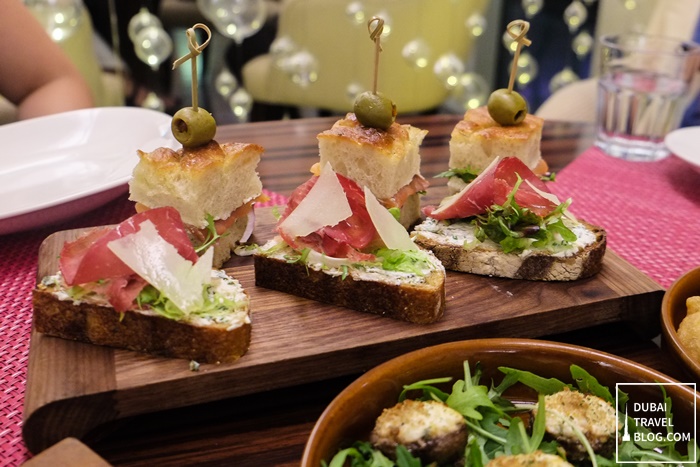 focaccia – smoked salmon
bruschetta veal and parmesan
bruschetta carrots and turkey ham, egg frittata, saltimbocca lettuce, Mozarella sticks, mini calzone with beef artichoke, pizza balls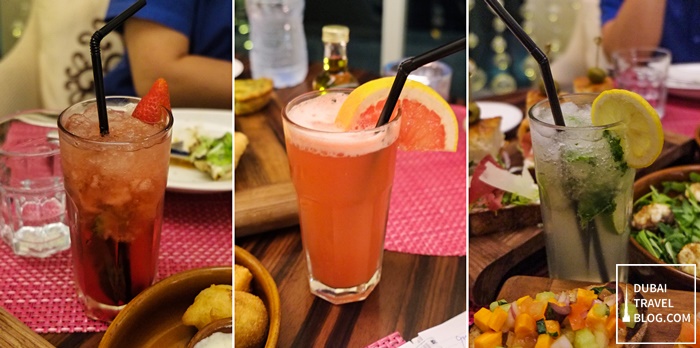 Stawberry & Basil Ice tea – 30 AED – Strawberry, Basil, Tea
Mix of Italy – 30 AED – Mix of Italian fresh fruits, sugar, soda
Virgin Mojito – 30 AED
Aside from their Happyritivo Night, they also have other theme nights to spruce up their dinners. On Wednesdays, they have the Wednesday Festa and every other night, they have the Daily Fish Nights menu. Of course, you can order their regular menu options such as their pizzas and pasta options.
Linguine Scoglio – 85 AED
King prawns, squid, shrimp, mussels, clams, crab meat, aglio & olio, chili, white wine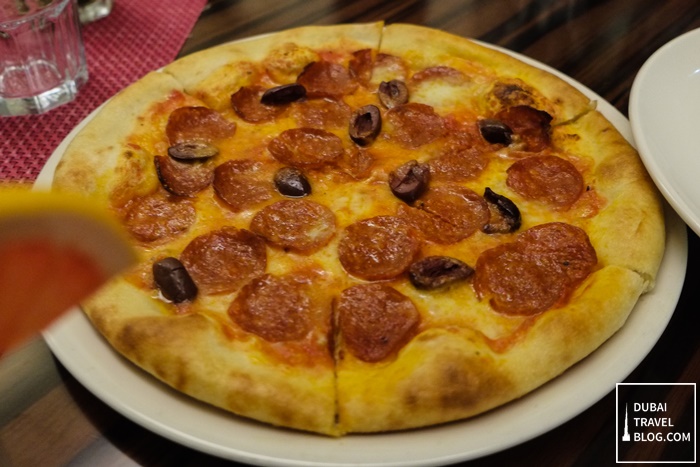 Diavola – 70 AED
Tomato sauce, mozzarella, beef pepperoni, black olives
tiramisu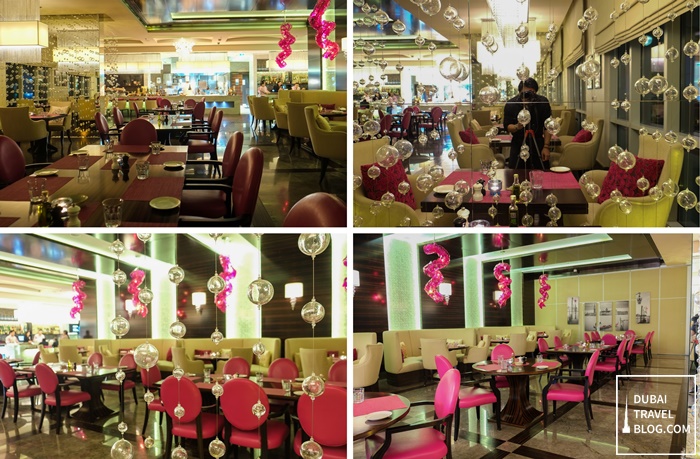 inside the restaurant
Chef Massi and Merletto team
On another note, prior to going home, we stopped and stared at the light decorations in their spacious lobby. They were very elegant which gave an added touch to the classiness of the hotel.
lights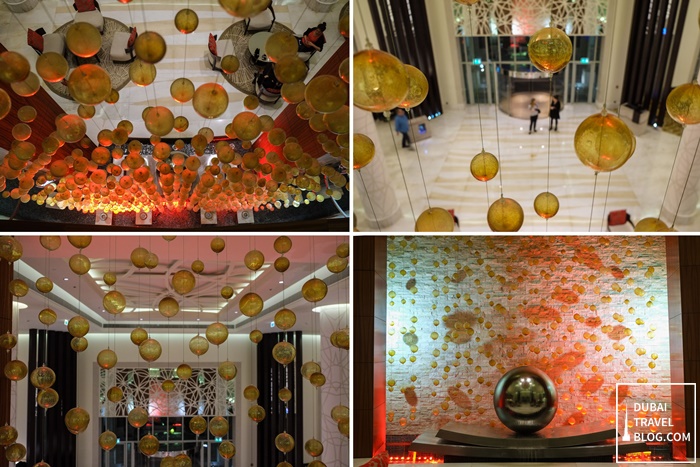 light decoration at the lobby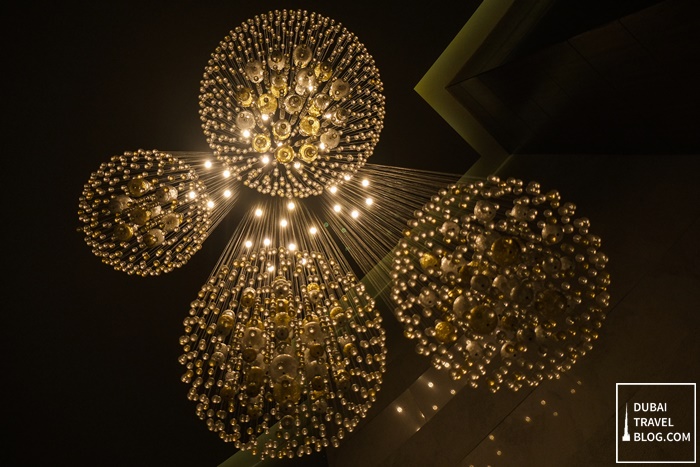 dramatic lights
Contact Information
Address: 1st Floor Marriott Hotel Al Jaddaf, Road – Dubai – United Arab Emirates
Phone: +971 4 317 7777
Website: http://www.marriottdiningaljaddaf.com/restaurant/hotels/hotel-information/travel/dxbmh/restaurant.aspx?id=004
Opening Hours:  6pm to 11:30PM
Google Map Location
Here's a map location of the Merletto restaurant in Marriott Al Jaddaf. The nearest metro station is Jadaf metro station (Green Line), but you will still need to take a taxicab to get to the hotel. You will be greeted by amazing views of the Dubai skyline when you reach the place on a good weather.