I spent five days in Ningxia with other travel and lifestyle bloggers for a familiarization trip of this region northwest of China. In case you're wondering what we did, let me share with you the 5-day itinerary that the organizers (China Tourism Board & Asia Travel Promotion Ltd.) prepared for us.
This was a packed tour of Ningxia and the organizers took care and made sure to maximize our stay as we experienced various activities and see its major tourist attractions.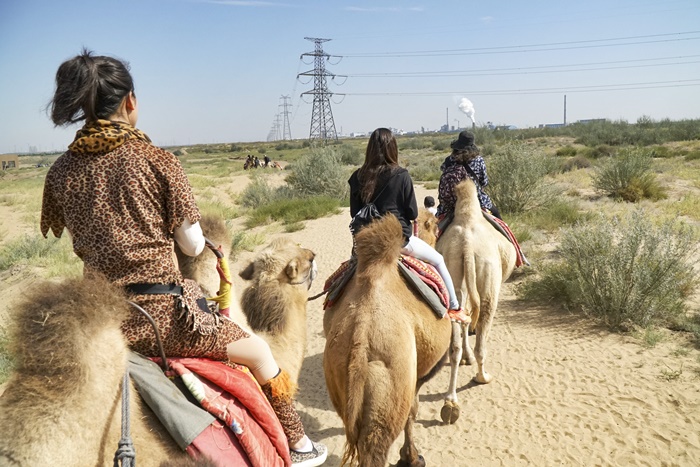 camel rides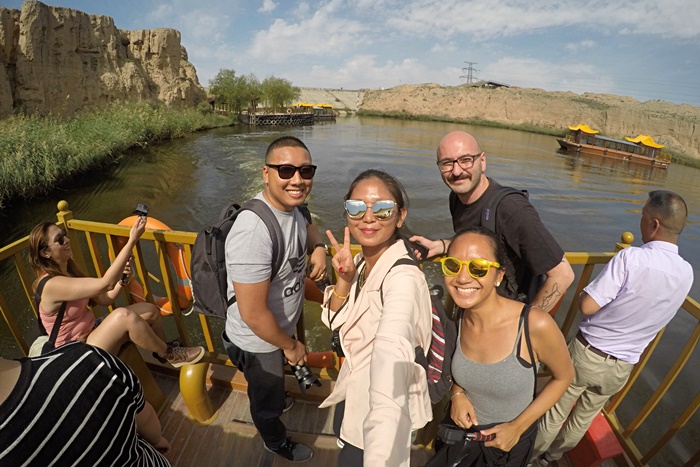 bloggers in Ningxia 🙂
Photo by Jane
Discovering Ningxia: Bloggers Trip
This itinerary will hopefully guide you in case you are planning to go for a trip in Ningxia. This will give you some insights of the adventures and experiences that you can also try for yourself.
Day 1 – Arriving in Yinchuan
We took a flight from Dubai Airport Terminal 3 Yinchuan Hedong International Airport via Emirates Flight: EK326 02:50 – 13:35
The flight took about 7 hours and after settling a bit in the Yinchuan Xifujing hotel, we had our welcome dinner at the hotel's restaurant.
Xifujing Hotel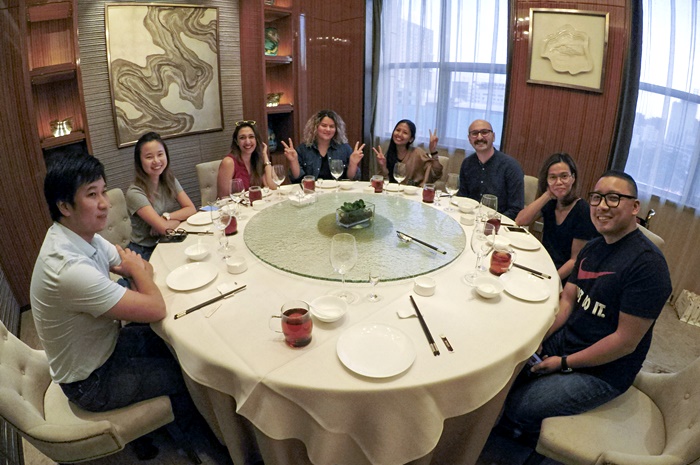 Bloggers Welcome Dinner in Xifujing Yinchuan Hotel
Day 2 – Sand Lake in Shizuishan, Shui Dong Guo Remains in Yinchuan
Our 2nd day, we started early to leave the hotel and visit Sand Lake, a tourist attraction which includes a clear lake, reed forests, sand hill, bird and wildlife. Some activities to do here include zorbing balls, jet skis, observing birds and flowers, camel rides, water skiers, parasailing, climbing towers, and boating.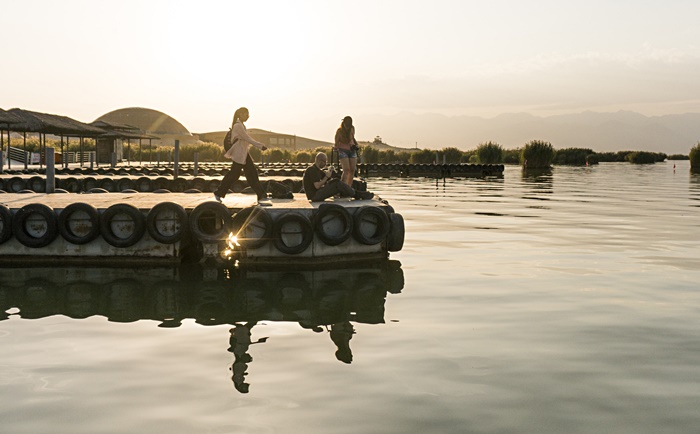 Sand Lake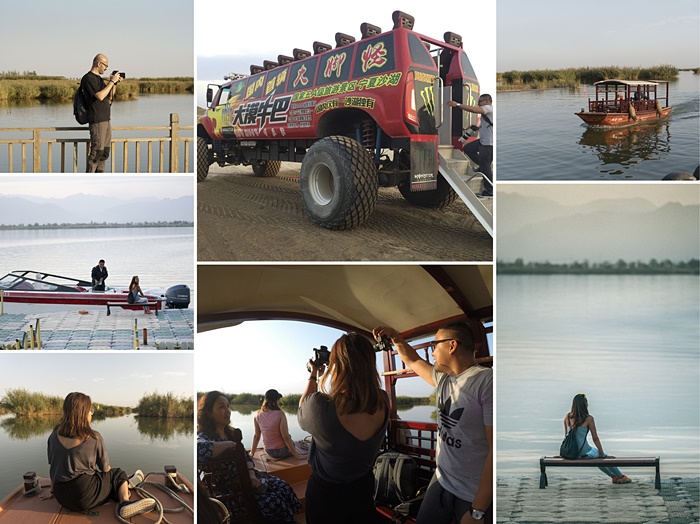 tour of the Sand Lake, Ningxia
In the afternoon, we went to the Shui Dong Gou Remains which was a military defense base along the Great Wall of China. Many of the relics are still present and can be viewed by tourists. This is also known as the "Birthplace of Prehistoric Archaeology in China".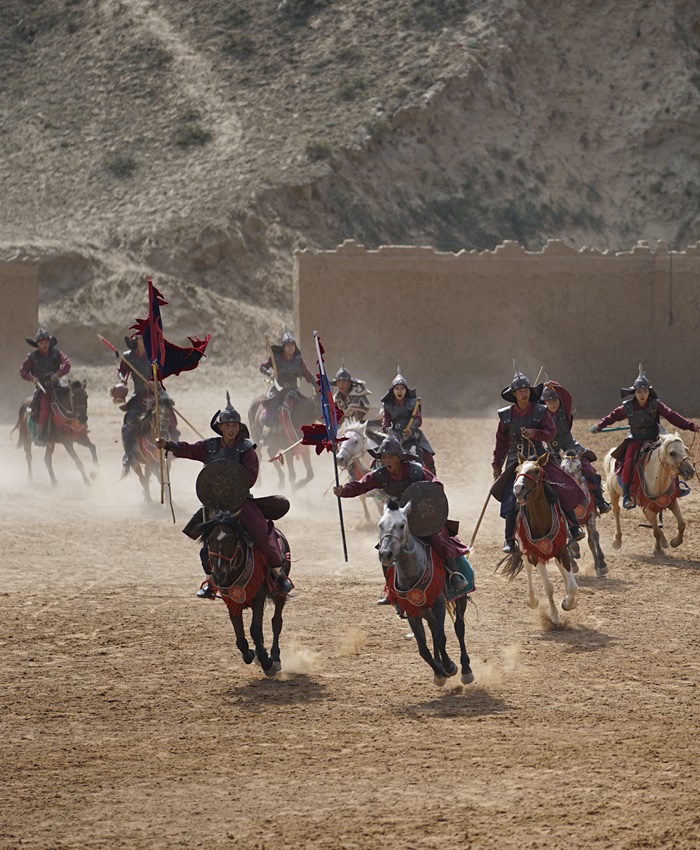 Grand Epic War Horses show
A Grandly Epic War Horses of China Original Live Show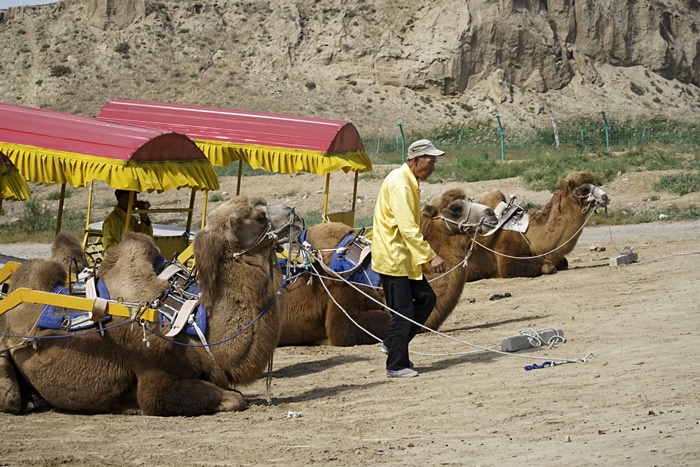 Camel Carriage
Indoor 3D Film in Shuidonggou Site Museum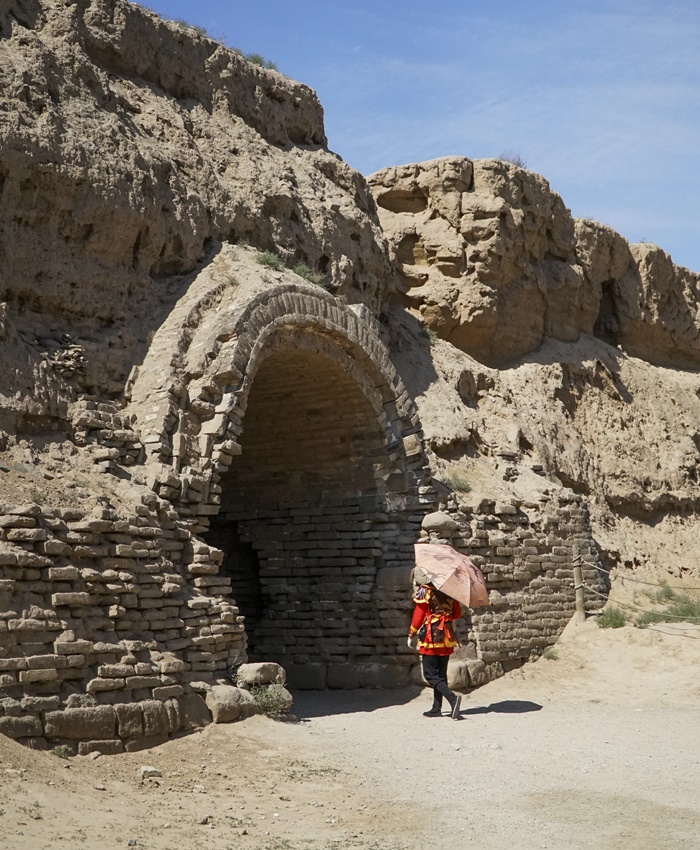 Hiding Cave
You can also drop by the Helan Mountain which is a historical and cultural site where many ethnic groups used to live in older times. You can see cliff paintings from nomads between 3000 to 10,000 years ago. These paintings include themes on war an worship, herd, entertainment, etc. Just some trivia, China is the country with the most cliff paintings, and Ningxia's Helan Mountain has the most in-depth works of these artwork.
Day 3 – Shapotou in Zhongwei, Tonghu Grassland, Zhongwei, Tengger Gold Sand Sea Resort, Zhongwei
On our 3rd day, we visited Zhongwei.
We visited Shapotou to have some fun adventures like drifting in the Yellow River, ride the Cableway, do some Sand Slides, etc. Shapotou has been considered as one of the five most beautiful deserts in China, and is widely recognized as the Capital of Sand.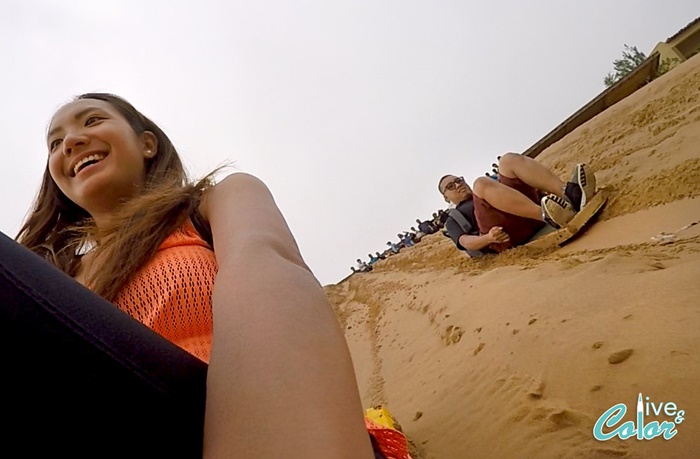 sliding in the sand
photo by Live and Color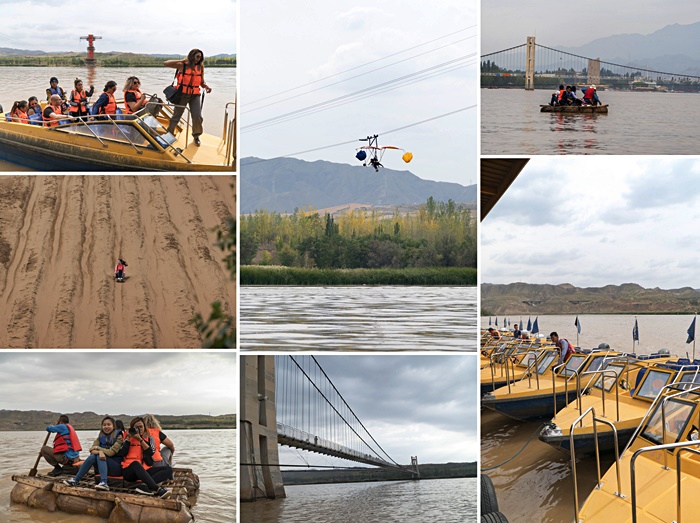 activities in Shapotou island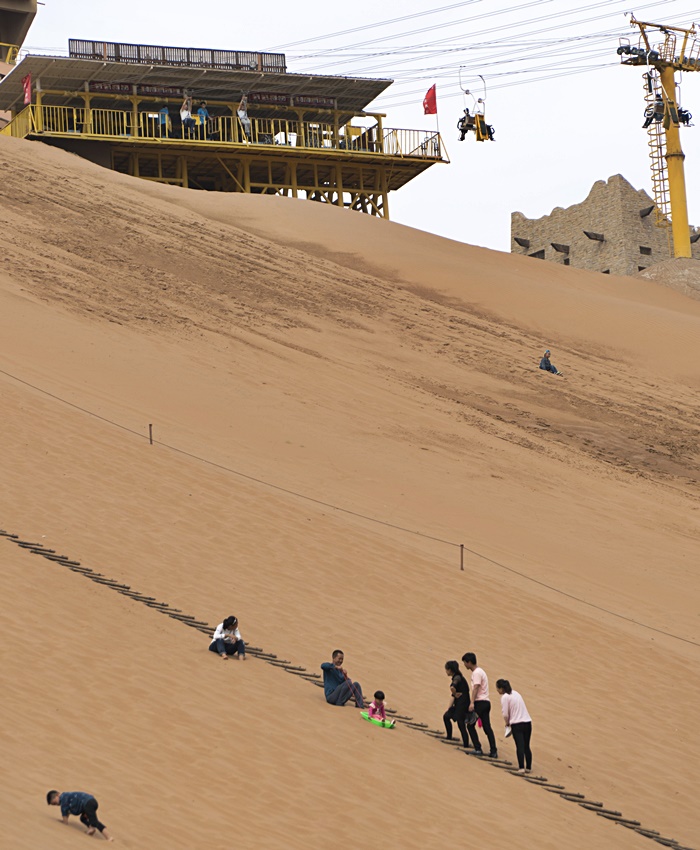 climb or use the cableride 🙂
We also went to Tonghu Grassland which comprises of a grassland, wetland, grassland, desert, oasis, salt lake, cliff painting, etc. We also watched a Tonghu Cultural Night Show.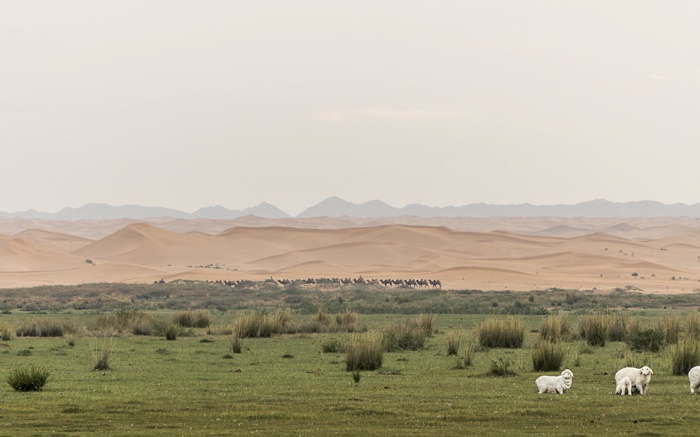 Tonghu Grassland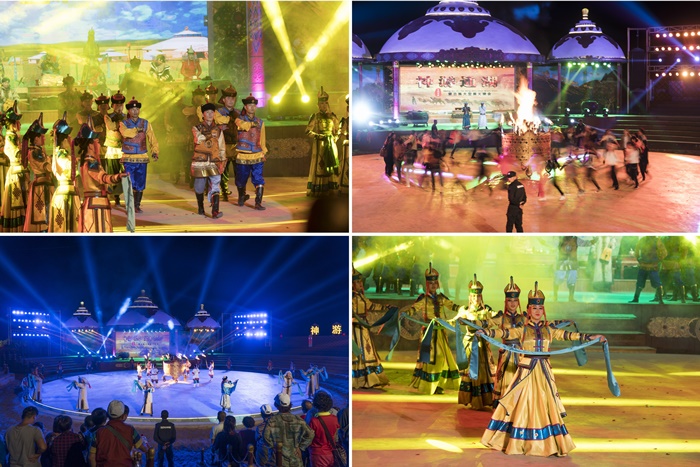 Cultural show at Tonghu Grassland in Zhongwei
We spent the night at Tennger Gold Sand Sea Resort where we had the pleasure of sleeping in luxury desert camps.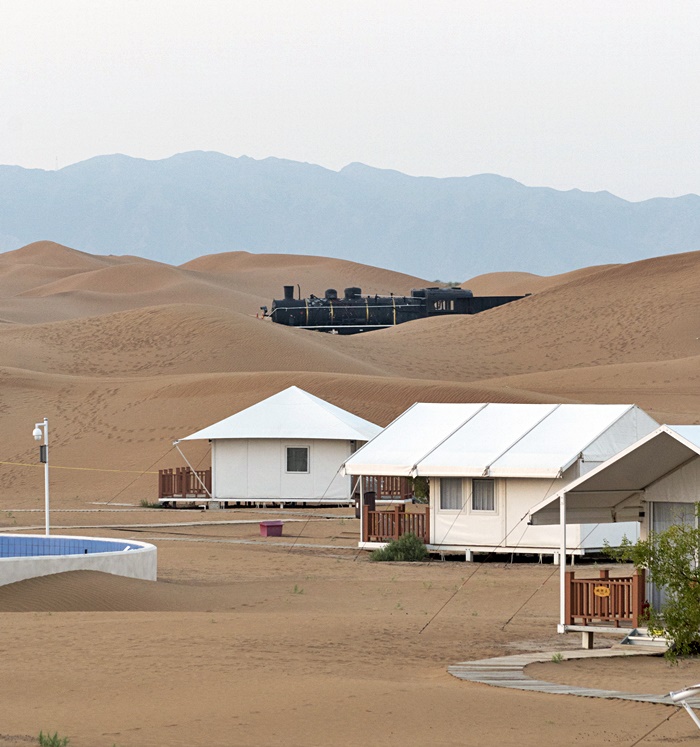 desert camp accommodation!
will write a short feature about the hotel soon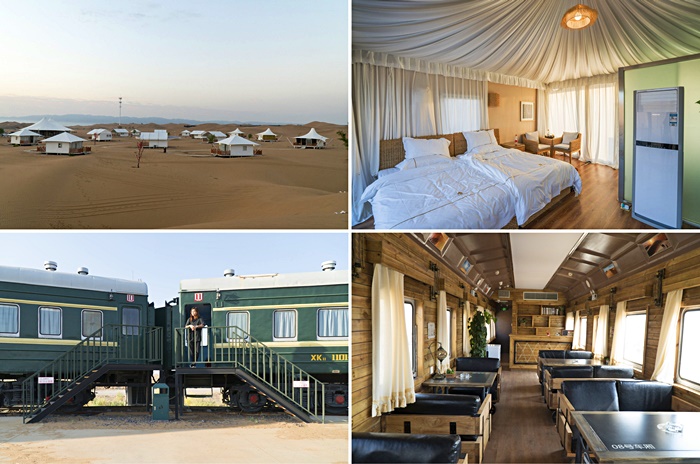 Gold Sand Sea & Train Resort
Say 4 – Jin Sha Island, Zhongwei, Muslim Village in Wuzhong
Day 4, we toured the rest of the Gold Sand Sea Resort and had lunch. The hotel resort offers unique accommodation options which includes a luxury desert accommodation and a hotel modified from a train. You can also do fun activities like riding a camel on the desert or surf the sand dunes via Jeep.
We then proceeded to Jin Sha Island dubbed as the "Most Beautiful Desert Garden in China" which features garden filled with vanilla, lotus, rose, etc.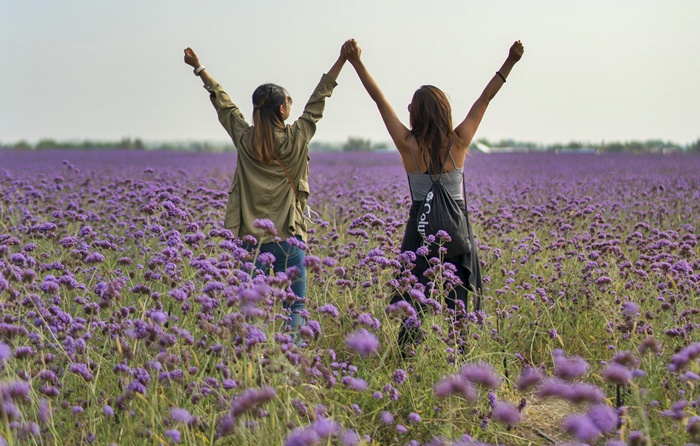 purple field!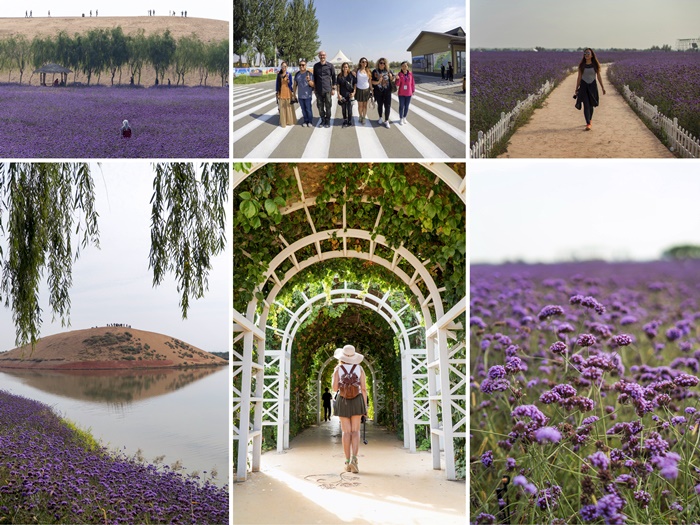 beautiful place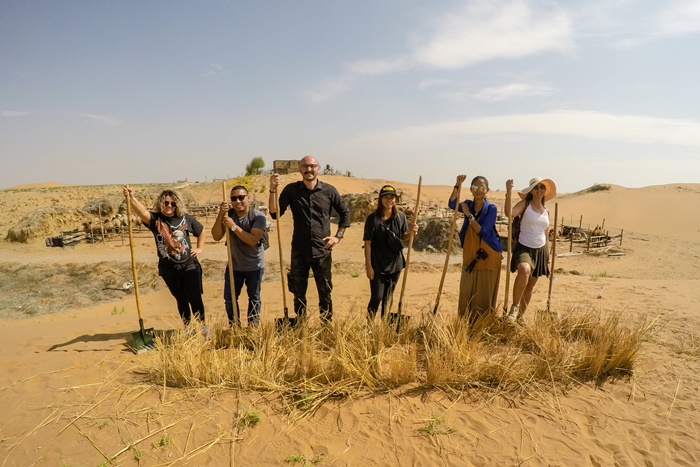 making wheatgrass
L to R: Najla of najlakaddour.com, Charles of @charleslibanjr, Ehab of ehabothman.com, Debbie of debbiefortes.com, Jane of tauyanm.com, Smriti of travellingboots.in
We also visited the Muslim village to observe Islamic culture and also to experience traditional Chines-style Hui cooking. Ningxia is a good place for halal tourism especially to our Muslim brothers and sisters in the MENA region.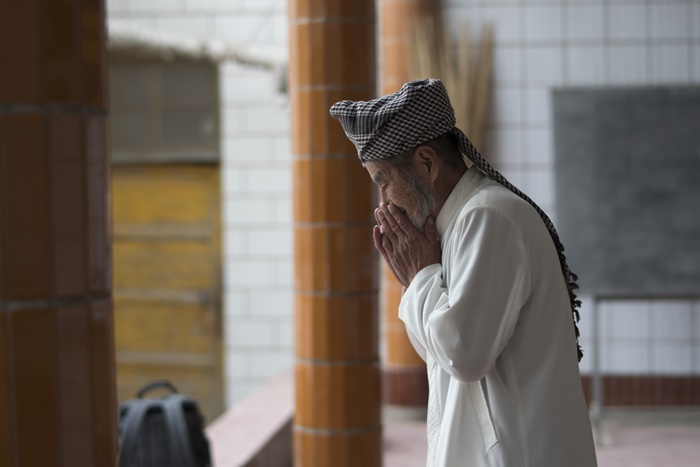 at the Muslim village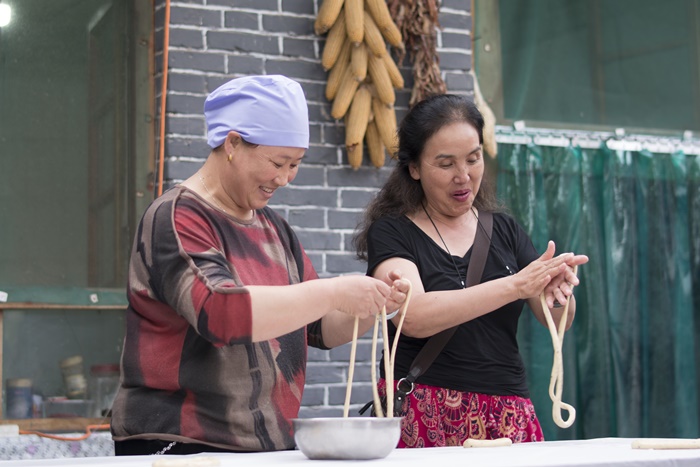 witnessing Chinese Hui style cooking
Day 5 – China Hui Nationality Cultural Park in Yinchuan,
Hong Manao Goji Berry Garden Yinchuan,
Zhenbeibao West Movie City, Yinchuan
This was our last day and we headed to the China Hui Nationality Cultural Park in the morning. This park displays ethnic Hui culture, religion, and traditions which include Hui folk culture, religion, dances, songs and movies, food, commerce and agriculture.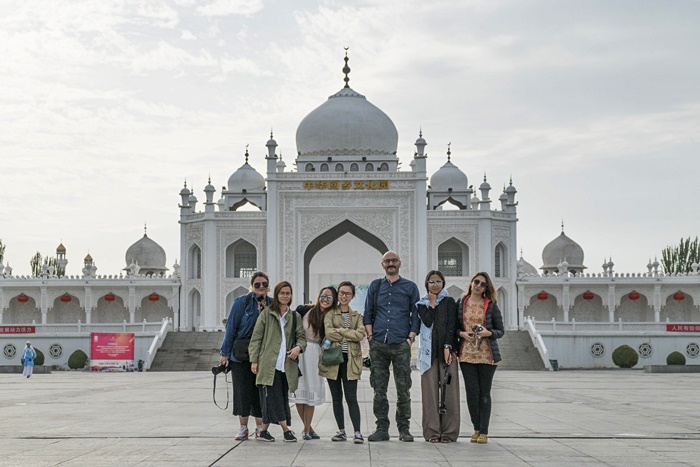 at the China Hui Cultural Park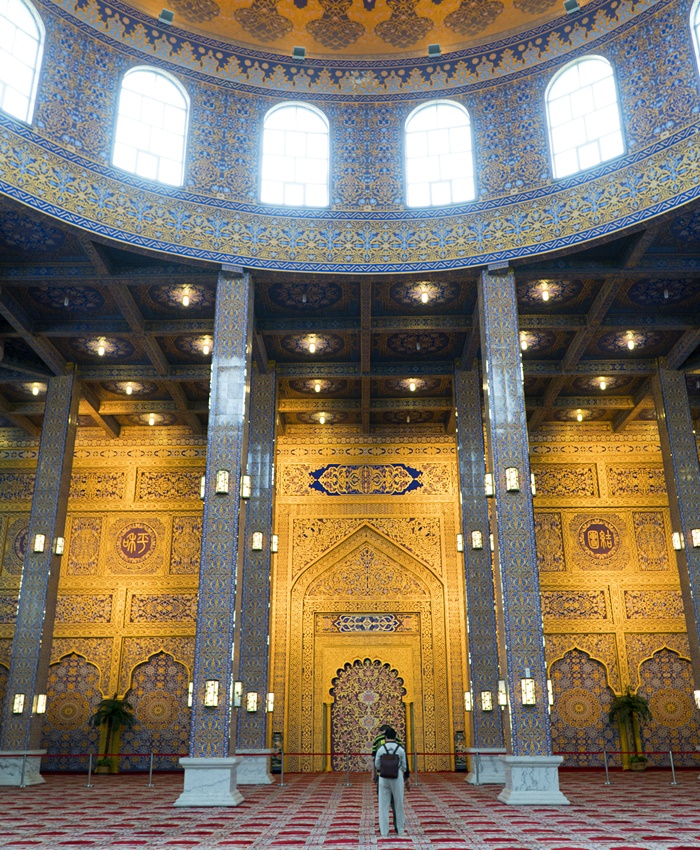 beautiful interior
We visited the Hongmanao Goji Berry Garden where we experienced Goji Berry picking and making.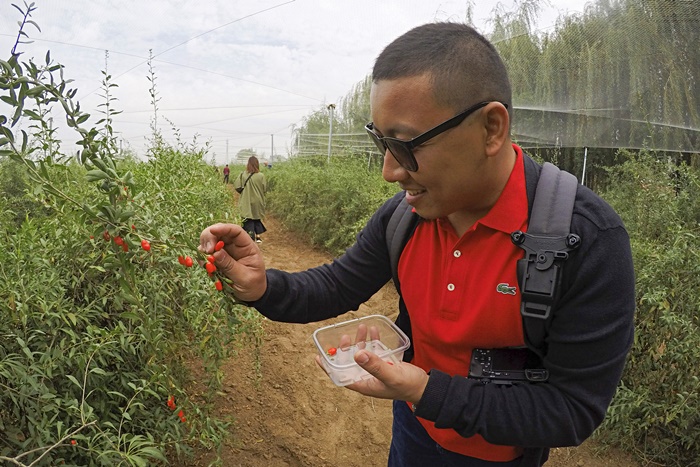 picking berries in Hongmanao Goji Berry Garden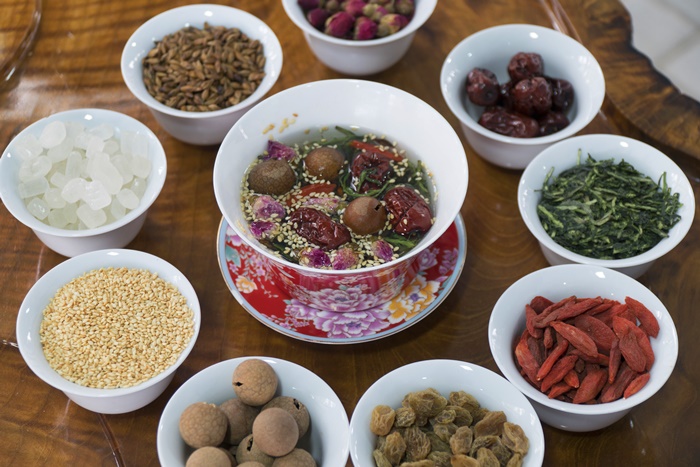 food
Lastly, we visited the West Studio of Zhenbei Forts in Yinchuan wherein plenty of movies and scenes were shot here.
West Movie City in Zhenbeibao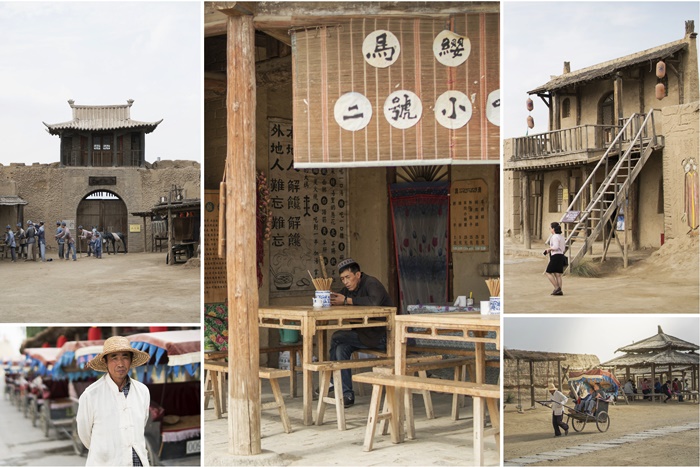 Zhenbeibao West Movie City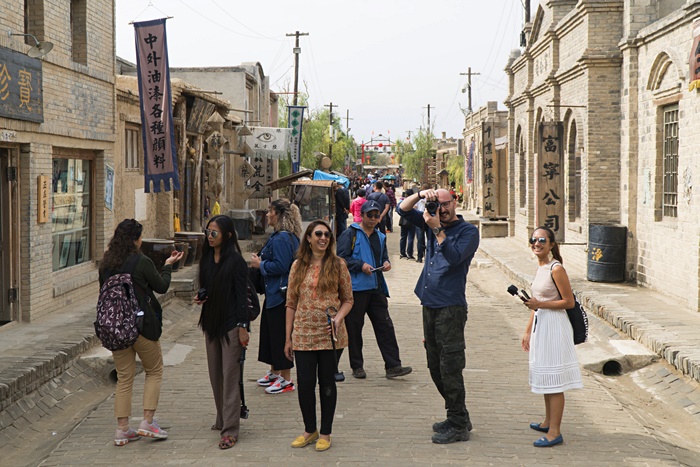 movie set experience in China
We had dinner afterwards and then prepared for our flight back to Dubai.
A great way to end our trip was riding a Business Class seat via Emirates EK927 (00:40—04:30) from Yinchuan to Dubai. There's so much leg room and we were really well-taken care by the team behind this Ningxia Bloggers Tour.
——————-
So this was our tour in Ningxia in 5 days. We are really glad to have visited so many attractions especially when I did not have much expectations on what's in Ningxia. The experiences, trips, adventures, and hospitality provided by the people behind this tour were awesome.
Will be posting a few more stories about our trip especially the main highlights that I really enjoyed. In the mean time, you can check out my other articles