The conference I attended at the Jumeirah Beach Hotel lasted for two days and I was lucky enough to get a view of this hotel at night. After catching the sunset at Burj Al Arab from where I was standing, I turned around and saw the beautiful colors of Jumeirah Beach Hotel at night. The lights that showcase the beauty of the hotel changes every few minutes and while I was standing in the dark from afar, I couldn't help but admire its beauty.
I remember walking past the lobby of the hotel and smelling the perfume which was obvious but not too strong. I only found out later that this is a five-star hotel. The design of the overall building is like a wave which complements the Burj Al Arab hotel's sail-shape.
Photos of Jumeirah Beach Hotel at Night
My camera was still in my hand and I wish I was not prepared for the whole photo opportunity that I relied on the benches and other flat objects in the vicinity to at least get some steady shots of the hotel at night. I even placed my camera on the floor.
I hope I can visit this hotel (and maybe check in even for one night) to take more beautiful photos. Next time I'll be more armed with a tripod.
Jumeirah Beach Hotel at night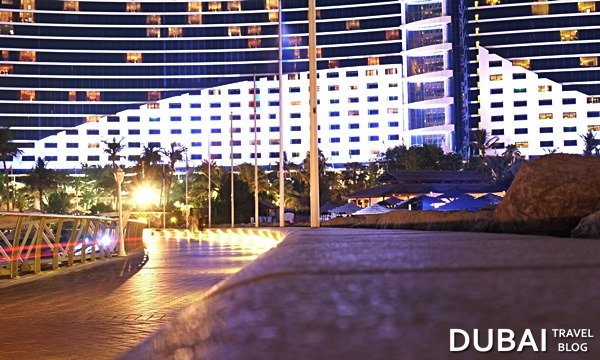 from the bench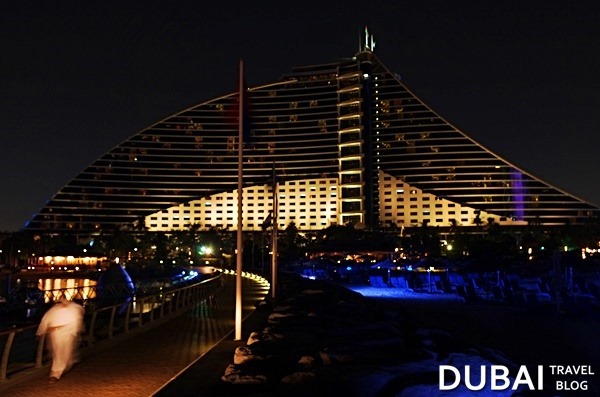 standing up and being blurry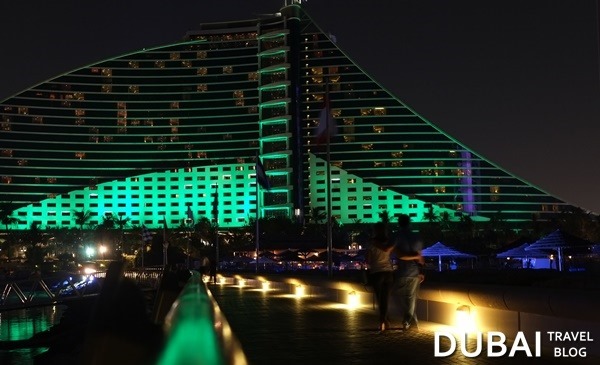 green Jumeirah Beach Hotel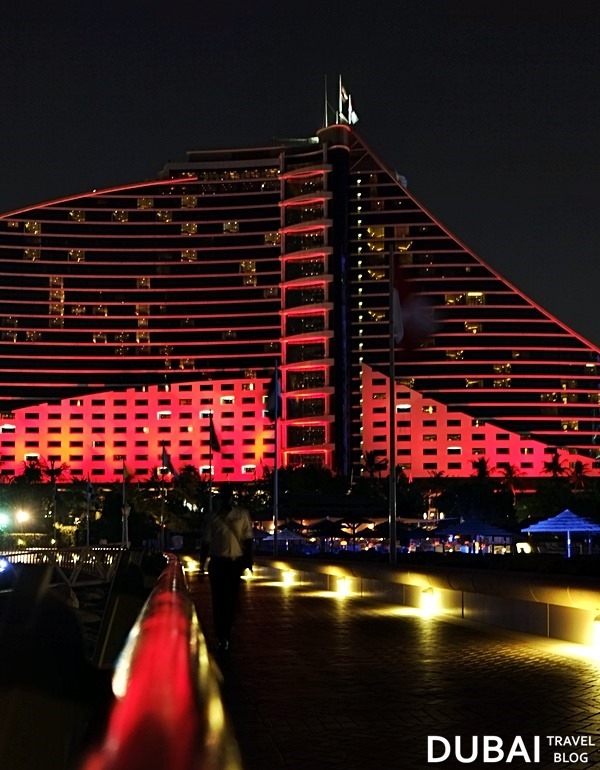 red one, I used the handrail as my mount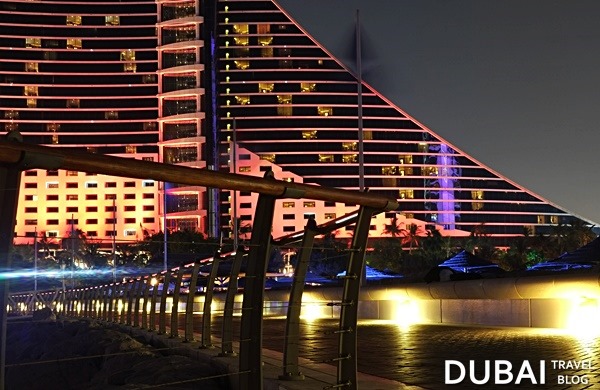 I saw a piece of wood that served as my camera-base so I could leave it for some time.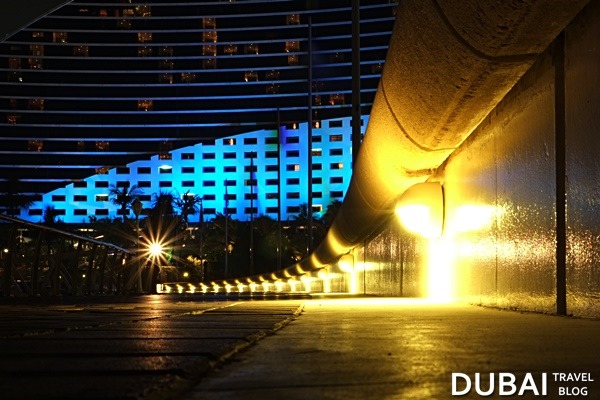 camera on the floor, Jumeirah Beach in blue