No more paper books, The ENTERTAINER has gone 100% digital this 2018 so you can purchase and download the mobile app to get the same exciting discounts in over 7,200 restaurants, attractions, bars, hotels, spas, gyms, leisure activities, etc. They have also launched new and exciting features to enhance their product and their service to its customers.
I've been regularly writing about the App during its launches. You can check out my previous posts in 2015, 2016 and 2017 and how this has always been a regular part of our must-haves in Dubai.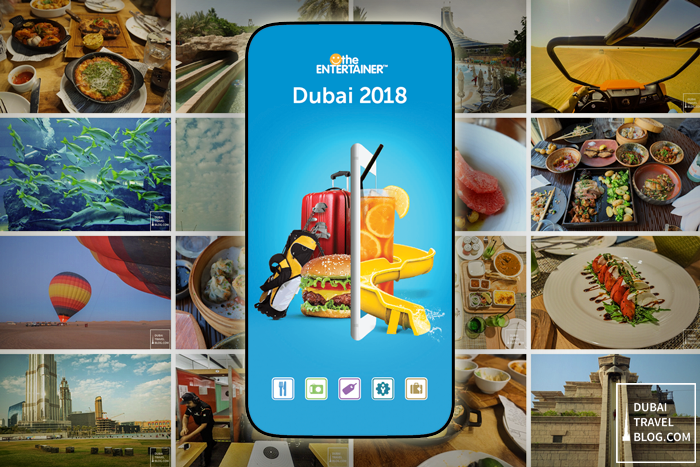 New Features in the ENTERTAINER 2018 App
My wife introduced me to The ENTERTAINER 4 years ago when I first arrived in city. Since then, this has always been a useful "Dubai tip" so we could save on dining experiences and adventures. Even when we eat out with friends, this has helped us save a lot of money because of the Buy One Get One offers available.
Blogging my Entertainer Dubai Experiences
As a Dubai blogger, I tend to write about my food experiences and travel adventures in Dubai. I also contribute insights in other websites. Whenever I share some Dubai insider tips, I always recommend the ENTERTAINER App just because this has always been a saver for those who want to maximize their stay in the emirate.
We have used the ENTERTAINER App for Dubai activities in the past such as desert safari adventures, Wild Wadi waterpark, AdventureHQ, etc. as well as dining in various restaurants. As much as possible, I try to blog about the experiences, but some are still left pending to be published. In any case, here are some of the adventures and restaurant experiences where we've used the App.
Eat Greek Restaurant in Mall of the Emirates (soon)
Buca di Beppo Italian Restaurant at Dubai Festival City (soon)
Al Awhak Lebanese Resturant in City Centre Deira
Chili's, TGI Fridays , Krispy Kreme, Carluccio's, SOHO Grill, etc.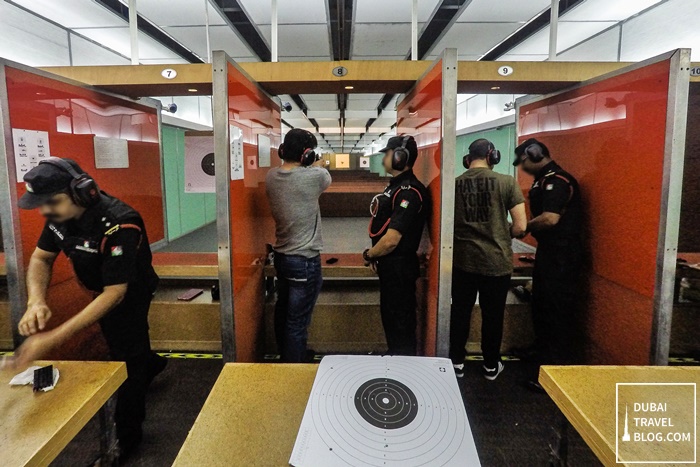 trying my hand at firing a gun at the Sharjah Shooting Club
paid for two gun shooting rounds for the price of one 🙂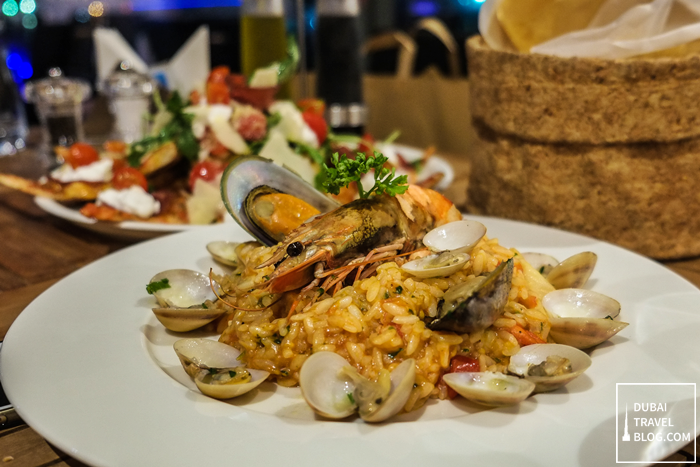 Risotto alla Pescatora in Fratelli La Bufala
paid only for one dish, the other dish was free 🙂
What's New in the ENTERTAINER 2018?
So in case you're wondering what's new in the ENTERTAINER App 2018. Here are the highlights:
Entertainer Goes Digital – The company bade goodbye to the book and it can now be purchased via Google Play / Apple Store.
Fashion & Retail – you can find great discounts from retails such as Steve Madden, Magrabi, Time House, etc.
Everyday Services – get discounts on regular everyday services including Green Parking, Champion Cleaners, Shampooch etc.
ENTERTAINER getaways – a built-in feature where you can find exclusive rate offers on hotels around the world.
Beauty & Fitness category – Spas, salons, beach clubs & pool access will continue to offer 'Buy One Get One Free' on their services, but medical & dental clinics will offer a 50% discount on treatments. Fitness offers will also be 50% off classes, packages and memberships.
New inclusions – Savings at venues such as CATCH, Ruth's Chris Steak House, The Spa at The Fairmont Dubai, Lock, Stock & Barrel, Trump International Golf Club, Hardee's and Burger Fuel!
You see, the ENTERTAINER is regularly coming up with ways to keep it even more interesting for its customers. It's great because based on the offerings for the new year, the company is becoming more and more practical in its choices especially if you are a resident expat in Dubai. You can have discounts when spending for everyday services and even medical & dental benefits.
Buy the ENTERTAINER App at Early Bird Rate (AED 100 Discount)

I'm blabbering too much already about the fun times and new features of this App. In case you have plans to purchase your own for your use, you can get the Dubai 2018 and Fine Dining 2018 app at AED 395(regularly AED 495). Aside from this, all 2017 offers will also be unlocked so you can enjoy Entertainer discounts even before the year ends. Lastly, you will get a free add-on choice of the "Cheers" (2 for 1 drink discounts), "Fitness" (50% off on fitness classes, etc.) or "Body" (spa and salon discounts).. This amazing offer is only available until 30th November 2017.
The 2018 ENTERTAINER products will be available to purchase through the website or the app from the 25th October – at a special early bird price until 30th November 2017. All 2018 products are valid from 2nd January to 30th December 2018. It's time to #SaveWithASmile!
'The ENTERTAINER' app is available in English and Arabic for free download on iOS and Android.