I was searching for some quick Dubai getaways from Groupon and found a great deal for an overnight stay at Rixos The Palm Resort. Since it's Ramadan month (and a summer month), there are hotels and resorts that offer various discounted rates for an overnight stays in Dubai and in other emirates. Last year, we were able to book a discounted package and stay in Bab Al Shams Desert Resort  & Spa.
Rixos The Palm is located on the East Crescent of The Palm Jumeirah island. The drive takes a bit long to get to the end of the east portion of The Palm, but the resort is a welcome getaway from the busy city.
Note: Photos here were taken using a GoPro camera, edited via Adobe Lightroom. I tried not to bring my Fujifilm camera because I tend to spend more time taking pictures rather than enjoying the scenery. Hence, the quality of the photos may not be as high compared to my other blogposts. My wife and I would love to go back there again though. 😉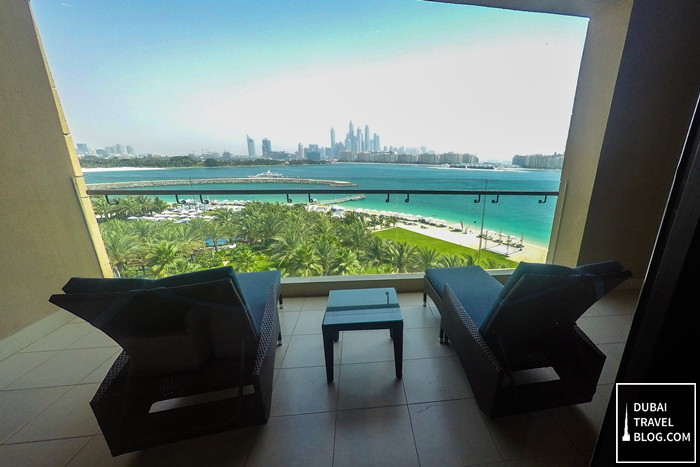 view from the balcony of the Junior Suite room
 view from the balcony
Rixos The Palm Resort in East Crescent Palm Jumeirah Island
We checked in at Rixos The Palm resort during Ramadan season. The Groupon discount worth 999 AED included a Half Board plus two 100 AED discount vouchers from the spa. A sweet deal considering that the original price was around 2400+ AED!
Unexpected Double-Upgraded Room
We were supposed to get a Deluxe Room, but we later found out that we were given a double-upgrade to a Junior Suite room at no extra cost! This is what my wife and I like about Dubai. Even if you have bought discounted vouchers, you are still treated equally with those who pay regular rates. This instance, we were lucky to have been upgraded with a beautiful view of the resort from our balcony.
Junior Suite Room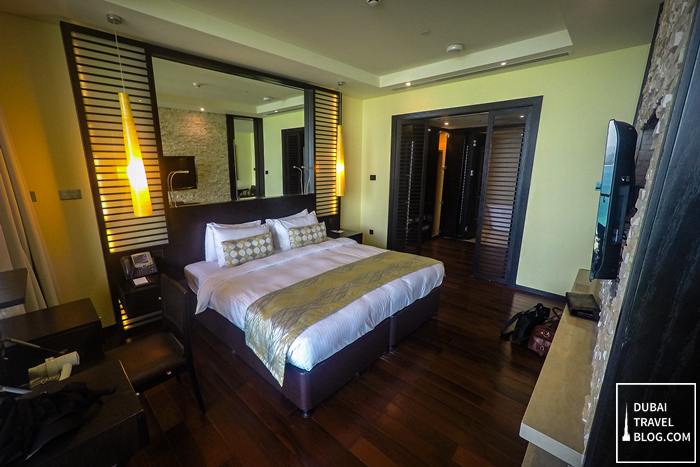 bedroom – wooden floor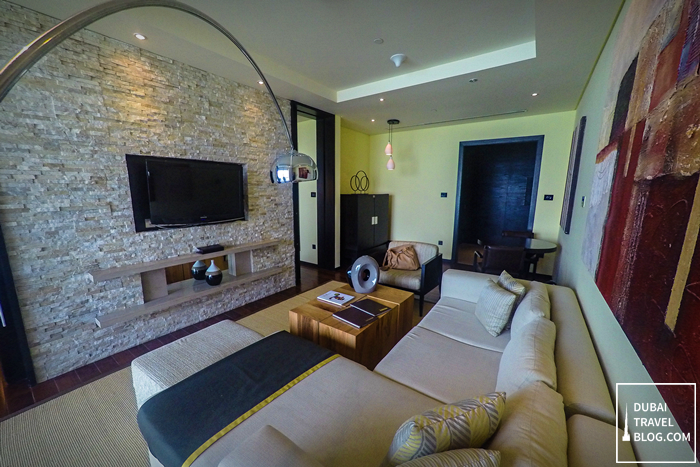 living room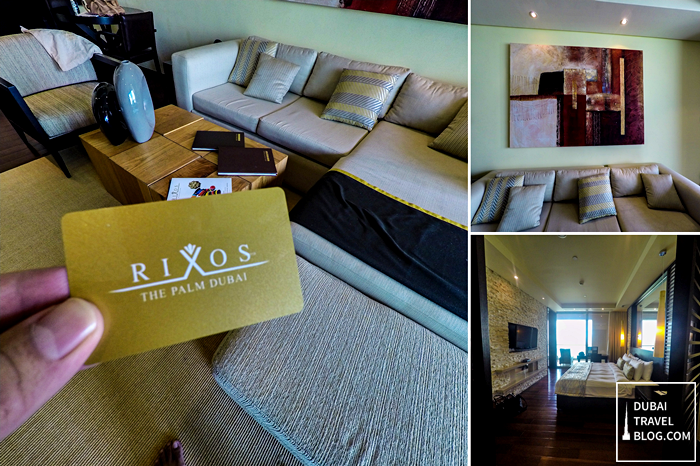 Rixos, The Palm card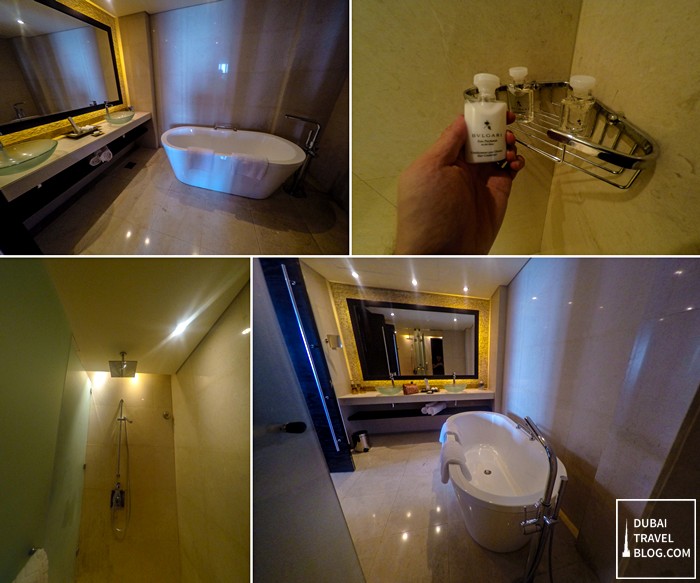 bathroom with premium brand toiletries – Bvlgari lotion and bath gels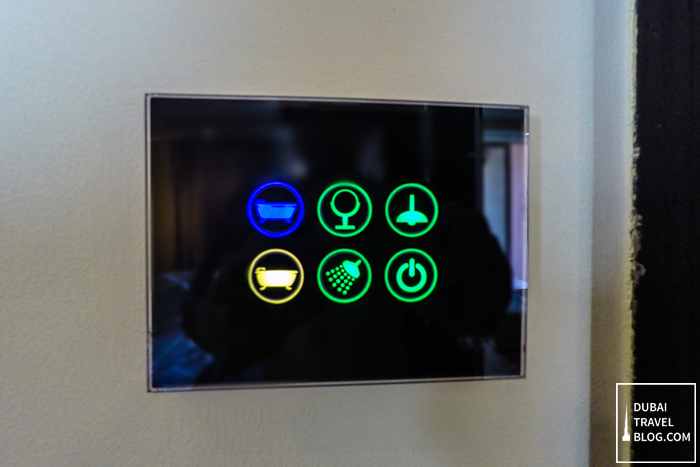 buttons for the room lights
Balcony View
The sight from the Junior Suite room is something worth highlighting again. We have a view of towers from Dubai Marina from afar and the blue and green colors from down below brought out the beauty of the resort. One can't help but stay in the lounge beds for a few minutes.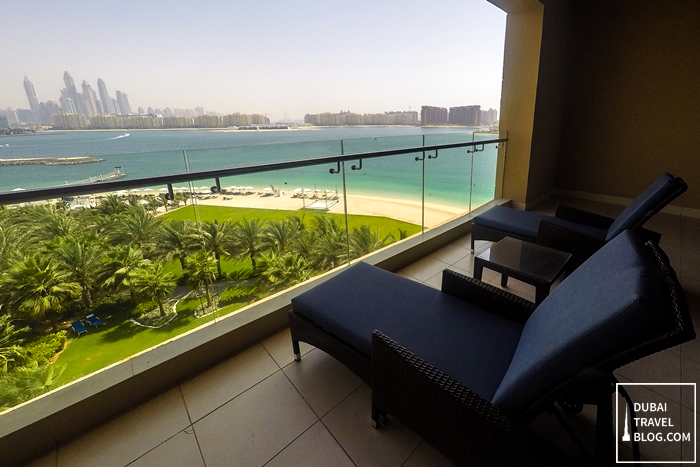 balcony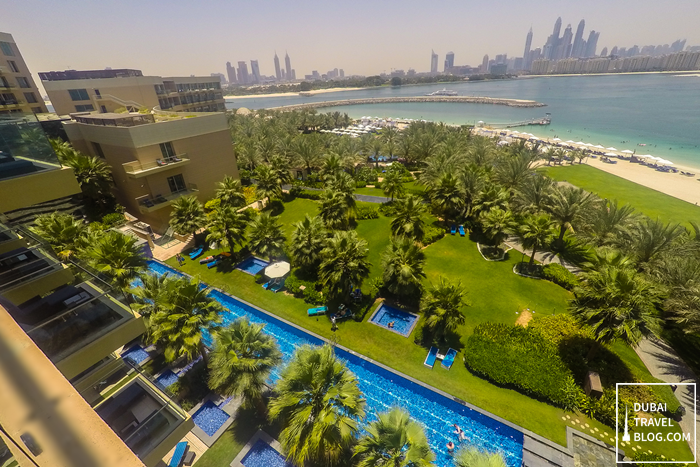 Rixos The Palm Dubai
Family Pool Area
Rixos The Palm Dubai is a great place to relax and chill under the sun. We were surprised to see so much greenery. Palm trees, bushes, and grass adorn the resort which makes it a fresh scene to view in the desert city that is Dubai.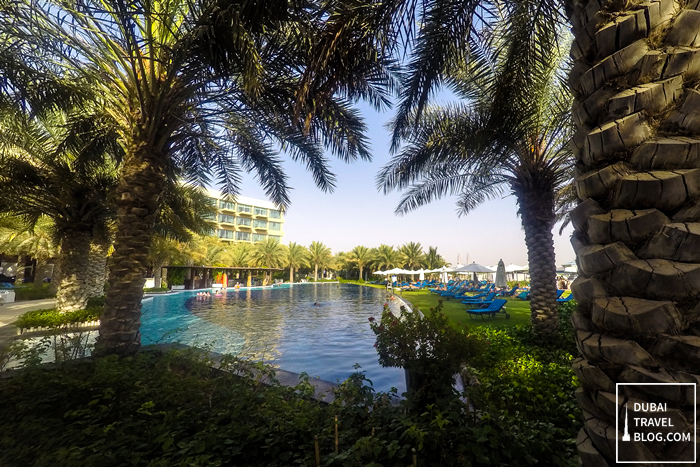 family pool area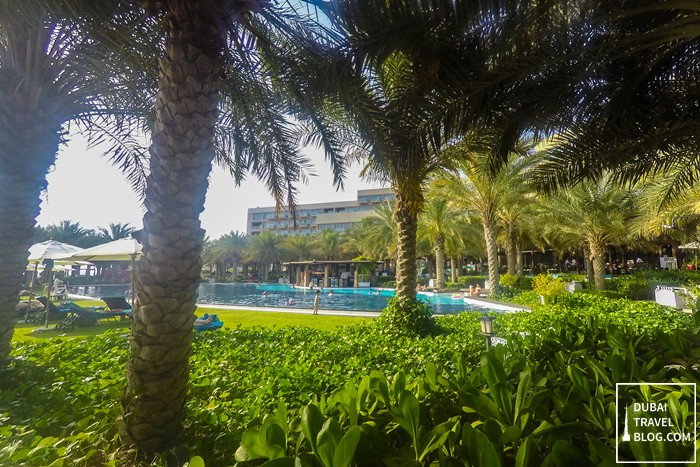 family pool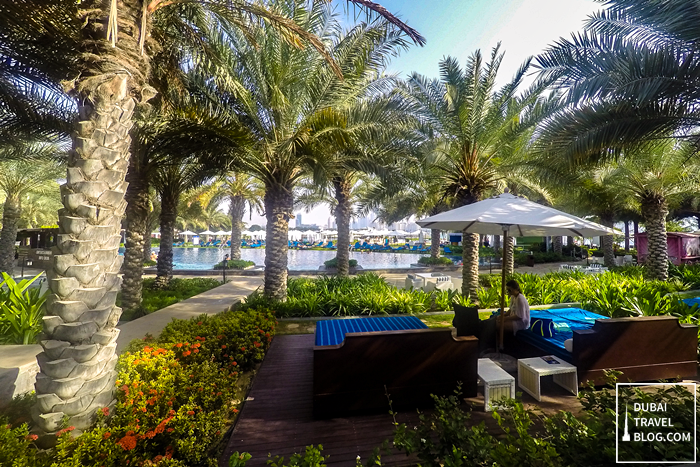 lounging by the pool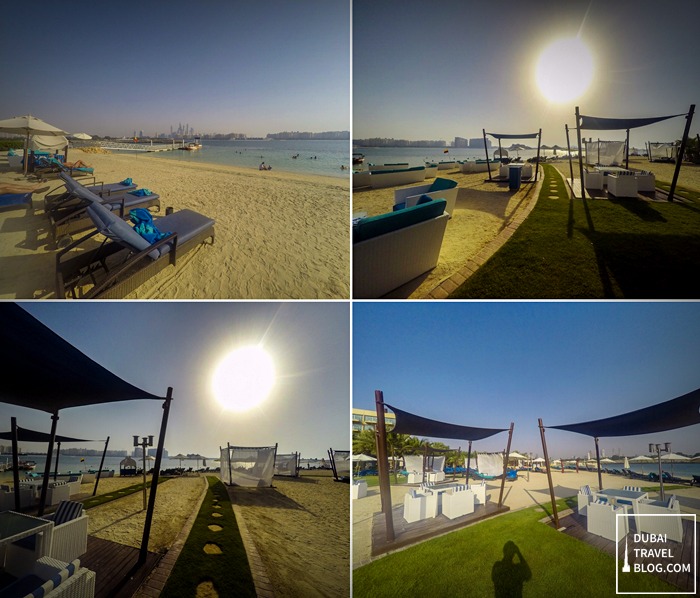 beach area
shisha lounge
Olympic Sized Pool at Rixos Dubai
Although there is a huge family pool, the other pool was more appealing to me. It's an olympic-sized pool where you can swim laps. The green plants and the blue tiles complemented each other.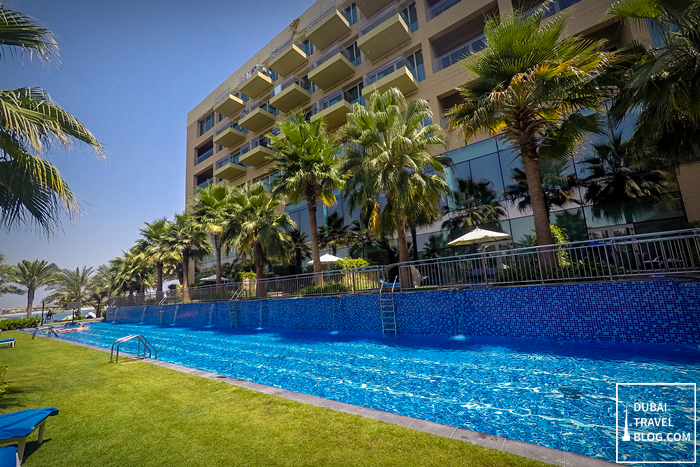 the other pool area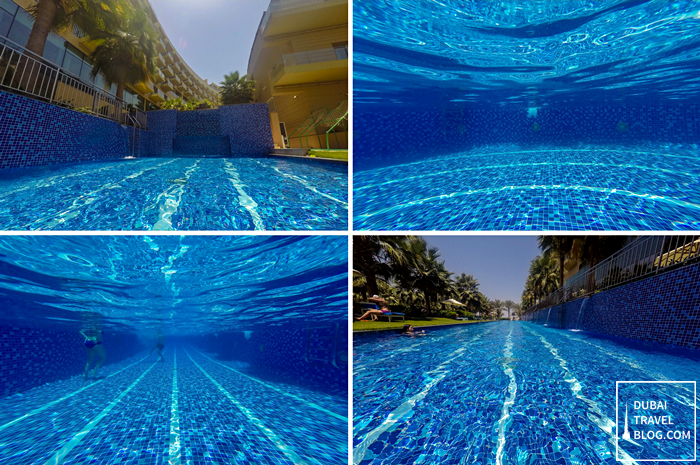 olympic pool
A La Turca Restaurant
Our stay included a halfboard package which meant that aside from the breakfast buffet that's already included, we could choose to have lunch or dinner too. We opted to have dinner. Since it's Ramadan season, we had a sumptuous Iftar dinner. We had them at A La Turca restaurant. I wasn't able to take as many photos of the buffet, but they had plenty of options.
breakfast at A La Turca restaurant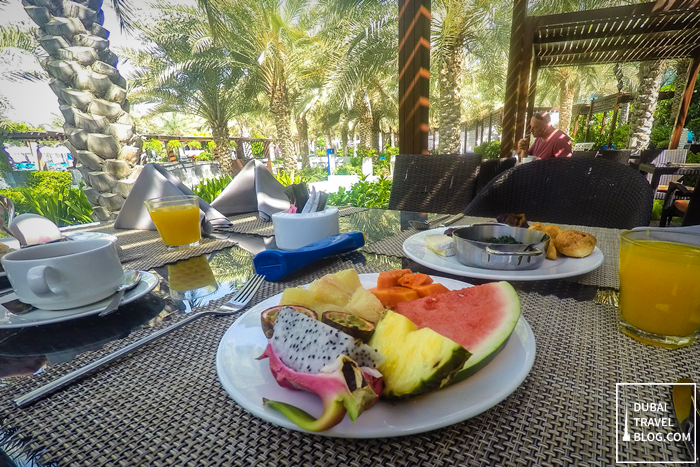 breakfast al fresco
Rixos Dubai offers a private getaway with amazing views of the towers in Dubai Marina. The nature set-up of the resort is a plus for those who want to take a break and enjoy some sun and water.
Contact Information
Website: thepalmdubai.rixos.com
Address: The Palm Jumeirah, Plot C40 P.O. Box: 18652 Dubai, UAE
Telephone Number: 04 457 5555
Email: sales.dubai@rixos.com
Facebook: facebook.com/rixosthepalm
Instagram: instagram.com/rixosthepalmdubai
Twitter: twitter.com/RixosThePalm
Google Location Map
Here's a Google map of the hotel resort: