I switched to a Fuji X-E1 mirror less camera from professional Nikon D80 DSLR camera. I bought the new camera during a promotion at Gitex Shopper event. The kit lens of my DSLR broke during a desert safari trip and I've been meaning to replace it for quite some time already. I thought if I buy a new kit lens, I would still have to lug around a bulky DSLR camera.
In Dubai, I don't want to attract much attention when I explore and take pictures of the places. I also want to be subtle when I do photowalks in famous attractions in the city. Hence I decided to invest on a mirrorless camera.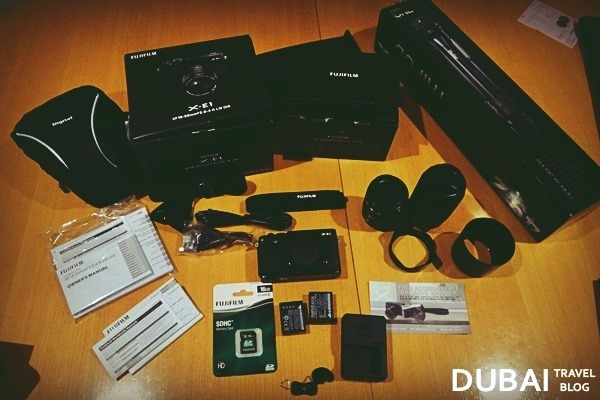 Using Fujifilm Camera in the Middle East
X-E1 Fujifilm Kit plus freebies
Another thing that caught my eye why I bought the X-E1 model was the offer that came with it during the Gitex event. Aside from the camera body, it came with an 18-55mm kit lens, a FREE 50-230mm zoom lens, FREE tripod, FREE camera bag, FREE 8gb SD card and Free training voucher.
All of these items were valued at 2200 AED versus a retail price of about 5000 AED for the camera and kit lens alone! It was such a huge deal that I couldn't refuse it and had to get it.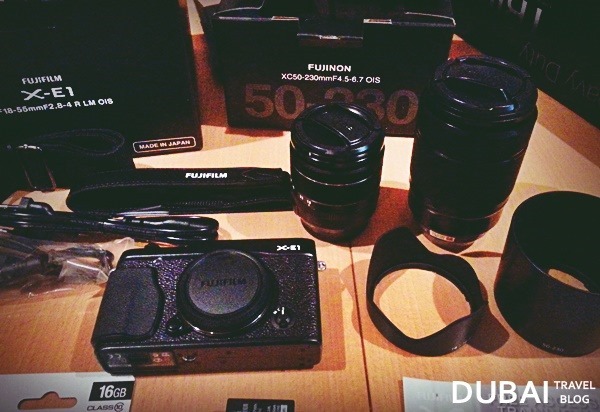 Fuji X-E1 in Dubai
Now I'm using my Fujifilm XE1 whenever we go out and explore places, eat in restaurants or simply practice my photography in Dubai. I hope I can hone my skills some more as I use photography on my Dubai blog projects.
Note: I have now switched to a Fujifilm X-T20 camera as I needed to upgrade my gear. Still happy with Fuji.