We stayed for a night at Bab Al Shams Resort (check rates) for a quick getaway from our work in Dubai. This was a good time as we were able to file for a short vacation leave and we found some online deals to book an overnight stay at a lesser rate.
Book a Night at Bab Al Shams Desert Resort Here
Bab Al Shams is a five-star luxury resort and offers traditional Arabic inspired set-up. When you visit the hotel,  it feels as though you are transported to a different location that is far from the city hustle. This is, after all, located in the middle of the desert and in the outskirts of the city.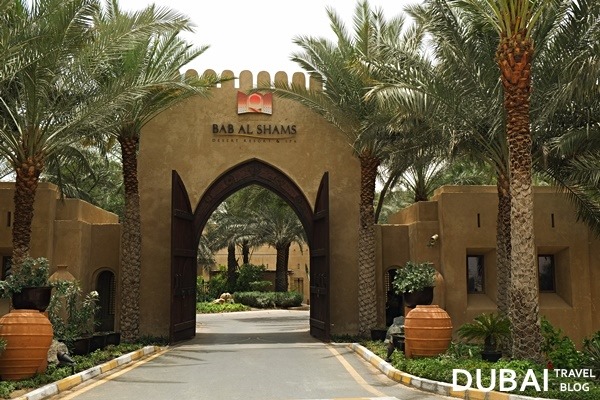 Entrance to the resort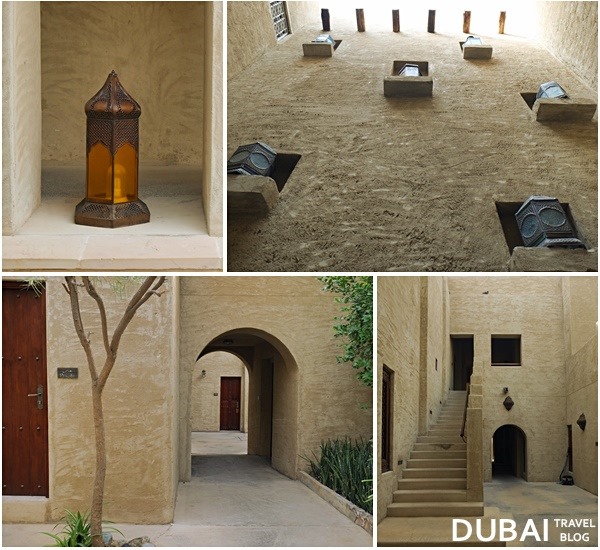 Desert resort and spa in Dubai
A drive would take about 50 minutes from Dubai. Since we don't have a car, we took a taxi and paid about 150 AED for the fare. Looking at the side of the road, you will notice the change of environment. From the tall and busy skyscrapers to residential neighborhoods to bare sand lots. Not seeing anything but empty spaces signifies that you're really out of town.
We arrived around 2pm on a Sunday and were given a small refreshment at the reception area. I'm glad that they were able to check us in the hotel early since our room was already available.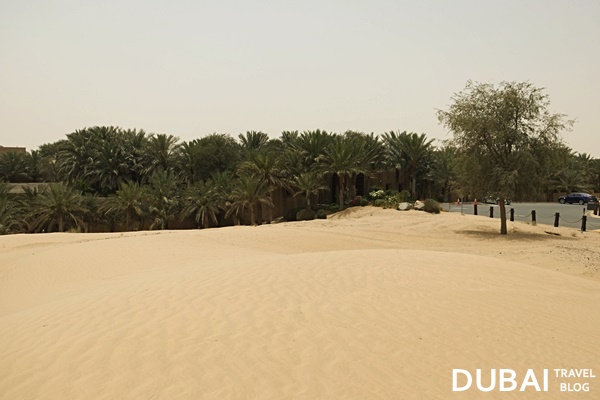 outside the gates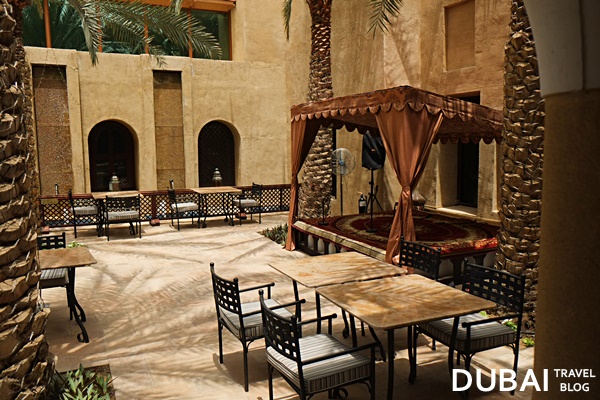 Masala restaurant al fresco dining
Bab Al Shams: Tour of the World's Best Desert Resort
Bab Al Shams in English means "Gateway to the Sun". The hotel resort has been designed to reflect an Arabic fort setup in an oasis desert. With the arrangement of the majlis seating areas, courtyards, alleys and pathways, it provides a unique getaway that represents the heritage and culture of Dubai and the United Arab Emirates.
Book a Night at Bab Al Shams Desert Resort Here
Bab Al Shams has been awarded the World's Leading Desert Resort in the 2014 World Travel Awards. They also have plenty of awards and recognitions included in their portfolio.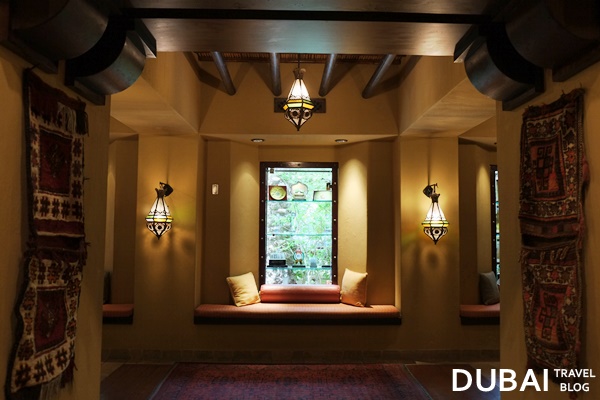 waiting at the reception area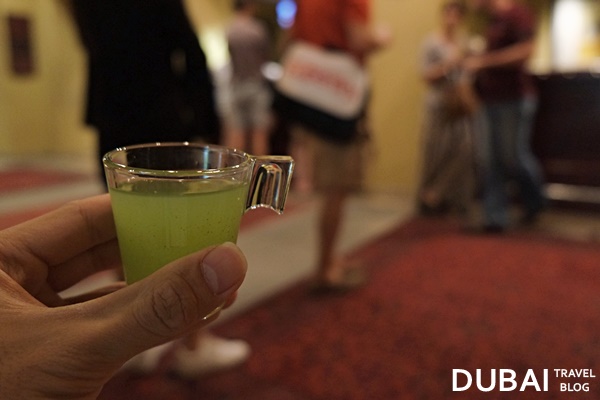 welcome drink
Checking in Our Room
A pleasant surprise was when our room was upgraded! We got inside and were welcomed by a king-size mattress. The room has a homey feel and touches of middle east designs on the carpet, a canopy, pillows, etc. that add to the overall mood of the room. we wanted to stay longer there but we were famished.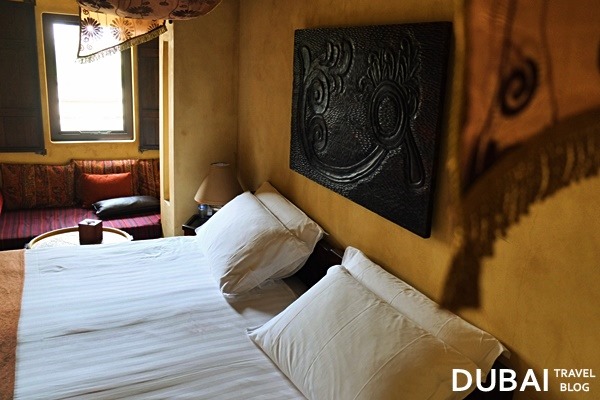 our bed (king-size)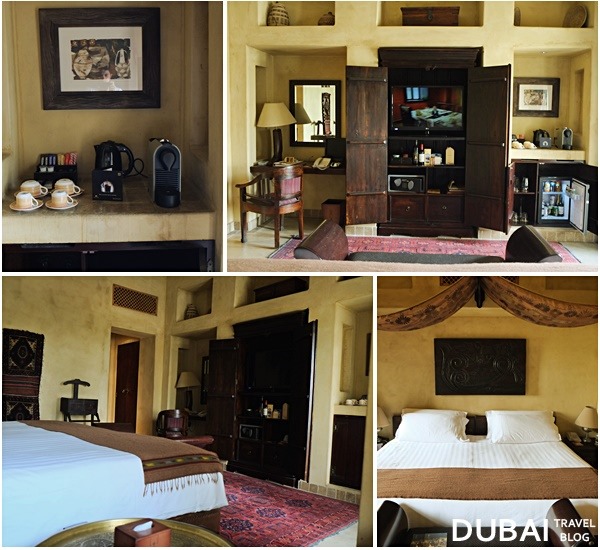 the bedroom!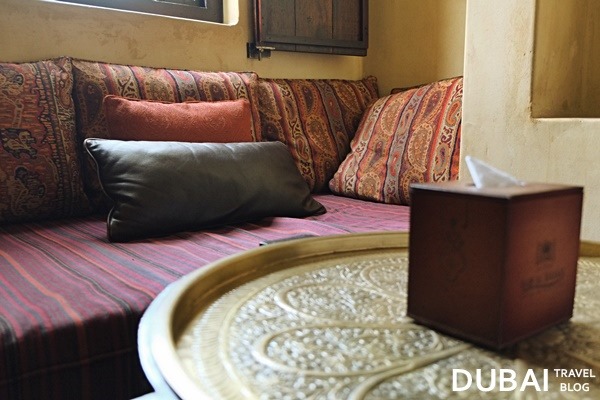 lounge area in the room
A Peek inside the Bathroom
I was amazed at the bathroom because of how rustic it looks. Very nice to even the small details of how they set up the resort.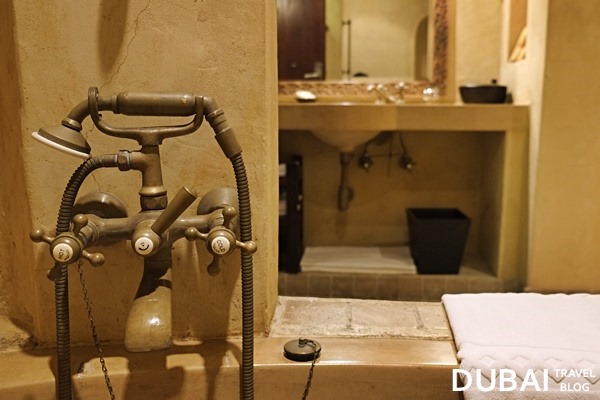 hot and cold shower
bathroom
Lunch at Al Forsan Restaurant
We dropped by the Al Forsan restaurant and had a late brunch. We realized that we hadn't eaten anything during that morning so enjoyed the buffet spread in the restaurant using our Entertainer coupons.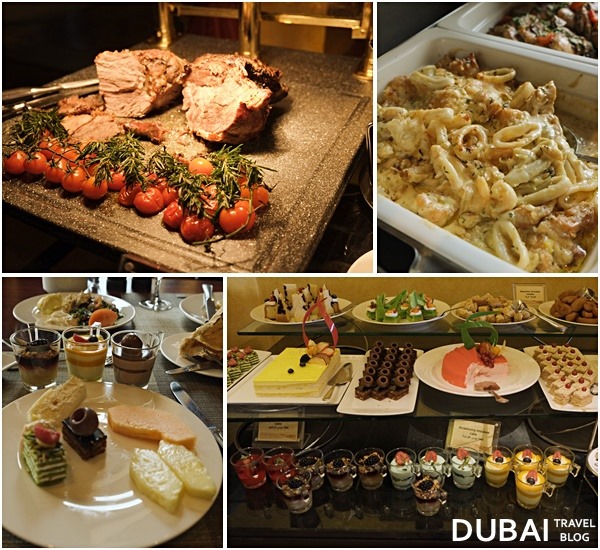 lunch time!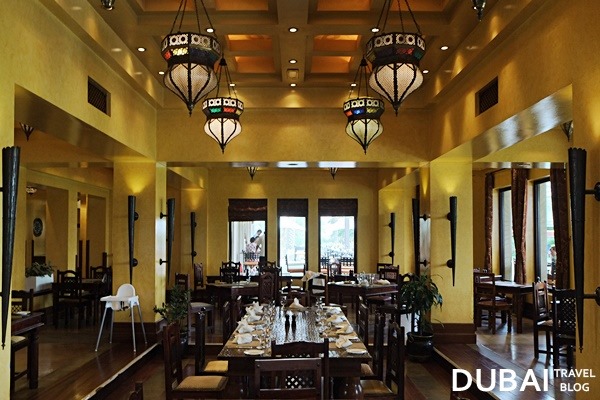 dining area at Al Forsan
Touring the Courtyards and Alleys
After lunch, we explored the nooks and corners of the hotel resort. Some areas it feels like a maze and you are transported back in time. They have different courtyards and each alley leads to a different key area of the resort. The map that they give you is truly helpful!
Even so, we got lost a few times but we were gladly assisted by the resort staff in guiding us where to go.
bonfire at night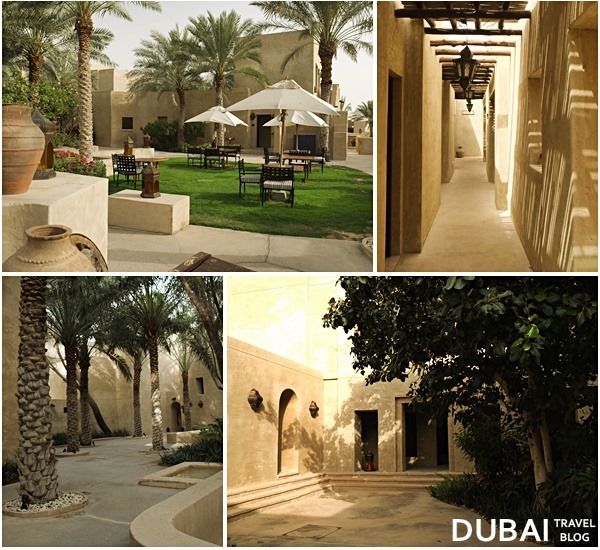 traditional Arabian courtyards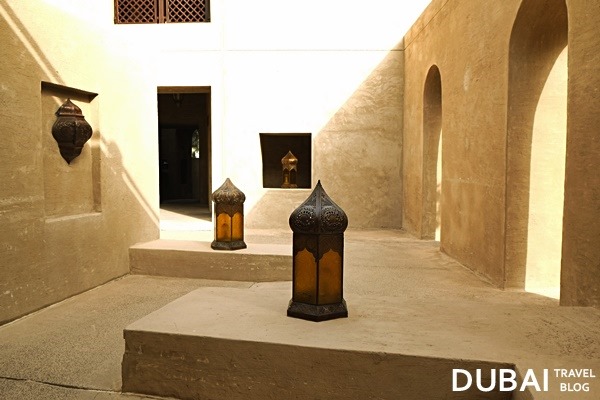 passing through alleys and courtyards
Pool Area
The resort has about 3 pool areas and one of them is an infinity pool that overlooks the Dubai desert.  If it gets warm, you can take the common shower for a cool bath! Be advised that the water in the shower is ice-cold that you will surely feel refreshed before dipping back in the pool.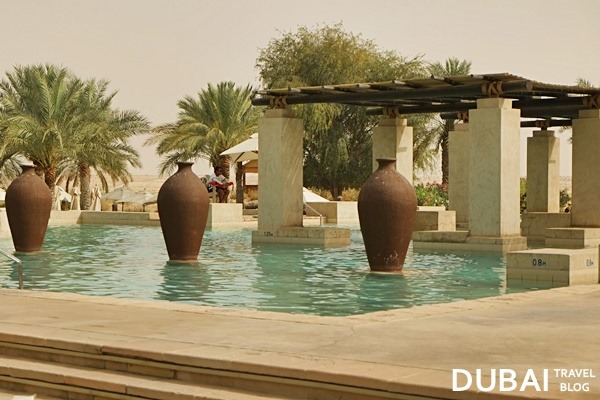 Arabian set-up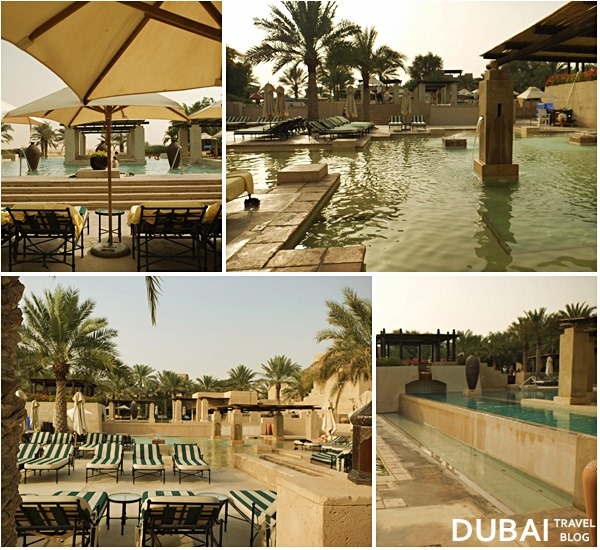 pool area
Restaurants in Bab Al Shams
We explored the resort and found out they have plenty of restaurants in the area. Some restaurants like Al Sarab and Al Shurouq lounge have some rooftop tables so you can dine Al fresco and enjoy a good dinner overlooking the desert. Al Sarab, according to the staff, is a good place to have dinner for it offers a beautiful sunset view experience.
rooftop restaurants – Al Sarab Rooftop lounge and Al Shurouq Lounge
top view of Al Sarab in Bab Al Shams
Here's the list of restaurants in Bab Al Shams:
Al Hadheerah – a must visit restaurant & marketplace in Dubai!
Masala
Al Forsan
Le Dune Pizzeria
Al Sarab Rooftop Lounge
Al Shurouq Lounge
Ya Hala Bar
Pool Bar
Activities for Hotel Guests
Aside from the hotel rooms, the five-star resort has various  adventure activities to offer it's guests. These include camel riding, horse riding, archery, driving in the desert, and for those who want a more relaxing experience, they have a spa for a variety of massage and therapeutic treatments.
At 5 pm, we were in the desert area for a camel riding opportunity and an encounter with falcons. This is provided complimentary by Bab Al Shams on a daily basis.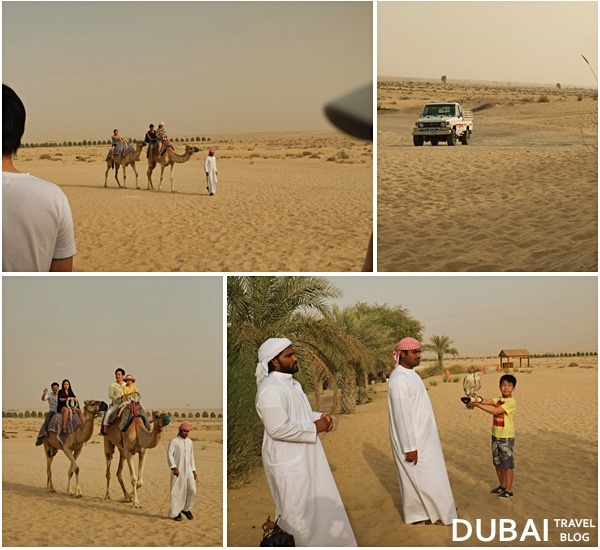 camel riding and holding a falcon at 5pm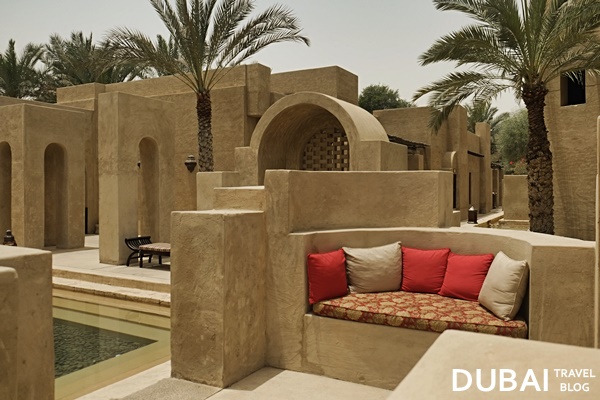 nice areas to lounge during winter
We took a dip in the pool afterwards and we saw the moon too!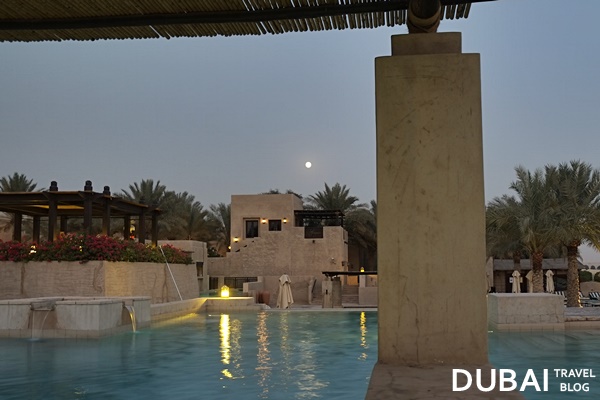 night swimming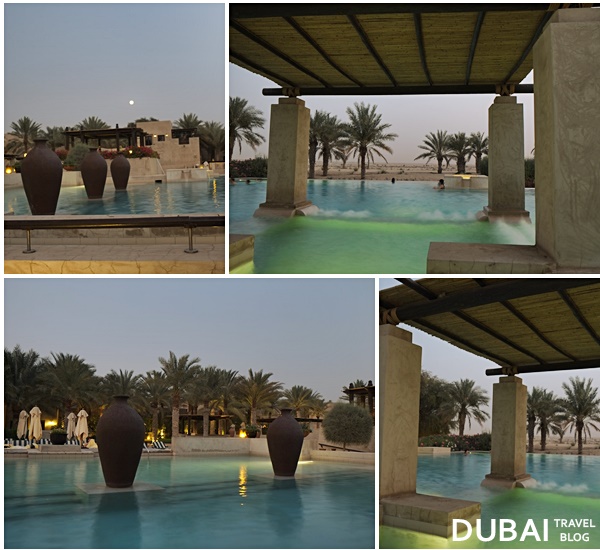 not many people left
Dinner at Al Sarab Lounge
Come night time we had dinner at the Al Sarab restaurant. It was nice to dine Al fresco with a musician playing Arabic music on a small stage. Despite not understanding the lyrics, seeing the people enjoying the live entertainment was enough for us to tell that it's good.
We also used our Entertainer coupons from our Entertainer mobile 2015 app. Really sweet to get a buy one get one offer for the meal. We had a good night's sleep.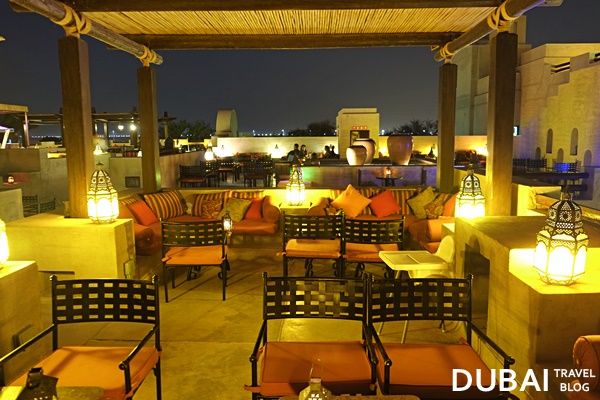 at the rooftop lounge at night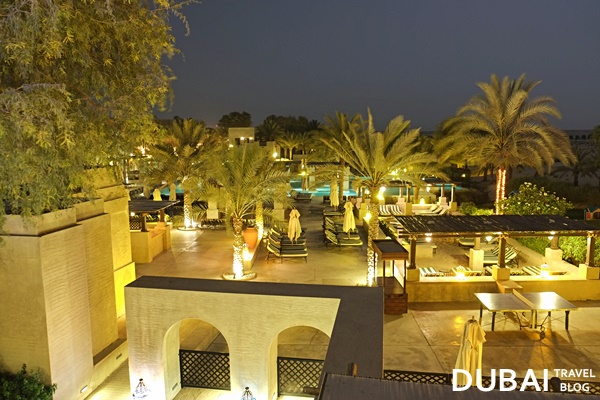 view from above
During the next day, we had a complimentary breakfast at the Al Forsan restaurant. We spent the remainding hours by relaxing in our room and taking a few more photos of the area.
The conventional Arabic setup Bab Al Shams is something to admire in the resort. This is one of the highlights when you plan to drop by for a visit.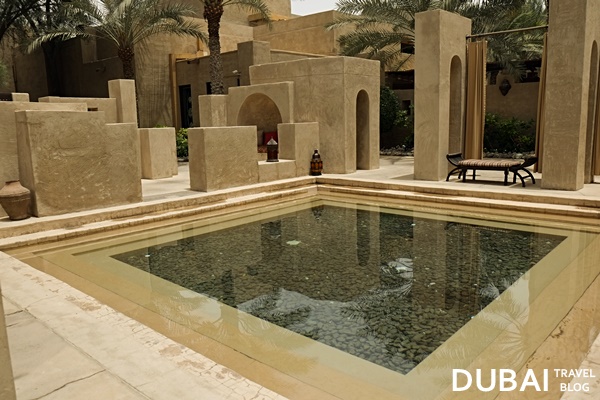 you can dip your feet in the water, I believe
other sights in the resort
It was a good and relaxing vacation and we hope to experience more staycations from various hotels in Dubai soon.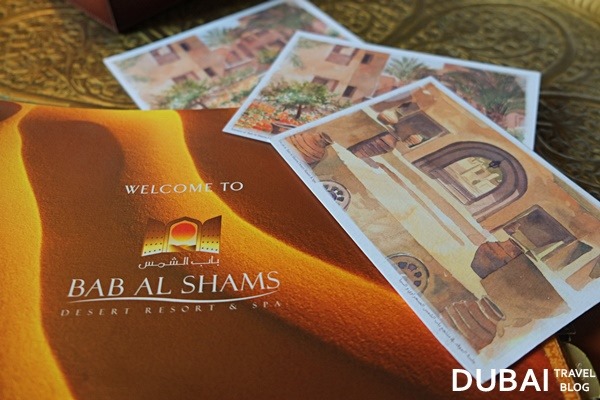 Welcome!
How to Get There
Location is about an hour drive from the city. You can hire a taxi and pay approximately 150 Dirhams for the meter fare.
Contact Information
Bab Al Shams Desert Resort & Spa (Book Here)
Telephone Number: +971 4 8096100
Fax Number: +971 4 8326698
Email: BAS.Reservations@meydanhotels.com
Website: meydanhotels.com/babalshams
Address: PO Box 8168 Al Qudra Road, Dubai, UAE
Book a Night at Bab Al Shams Desert Resort Here
Check out other articles we've written about our overnight stay at Bab Al Shams Resort: