We were fortunate to have spent a couple of nights at Meliá Desert Palm Dubai for a short break. This is a hotel and resort located just right after Dragon Mart and plenty of people might not expect such an oasis to be readily available in a short 15-20 minute drive from Downtown Dubai.
Meliá Desert Palm Dubai is a luxury hotel and resort, situated within a 160-acre polo estate. Aside from offering spacious accommodations, it includes a great selection of bars, restaurants, and gym facilities. Guests can also explore the surrounding polo fields or simply relax amid gorgeous gardens.
Trivia: Melia Desert Palm was inaugurated in 2008 by her Royal Highness Princess Haya Bint Al Hussain, Wife of his Highness Shaikh Mohammad Bin Rashid Al Maktoum, Vice President and Prime Minister of UAE, Ruler of Dubai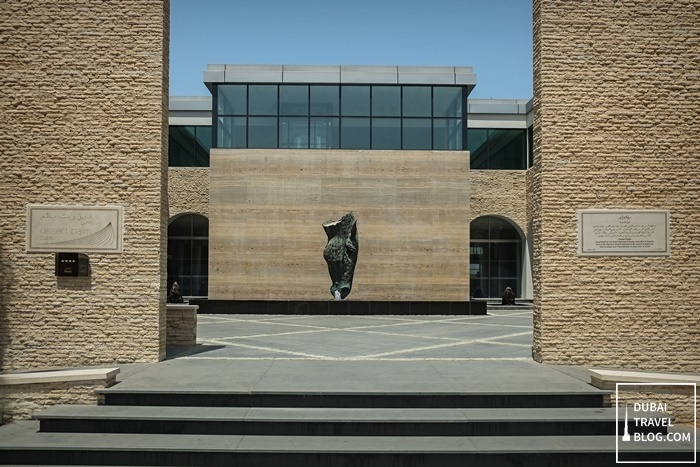 entrance of the hotel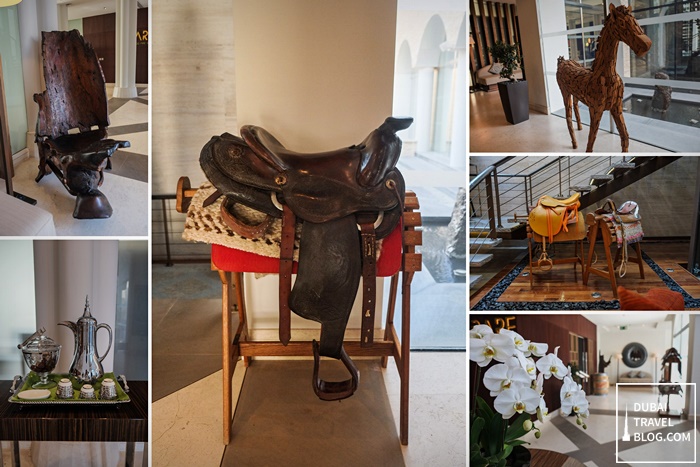 Arabian and Equestrian-inspired decor
welcome drink at the reception
When you arrive, you won't feel that it's a hotel. The decoration is tastefully done that you will feel like it's a huge private property even from its facade. Check-in was very smooth, we were welcomed by the staff with drinks, which was refreshing. They led us to our Palm Suite room situated just a floor above the lobby.
My wife came from a 17-hour flight while I haven't slept in the almost the same number of hours (yes, this is our life in Dubai). So I tried to take as many photos right away so we could rest and relax. True enough, around 4pm, we easily lulled ourselves to sleep.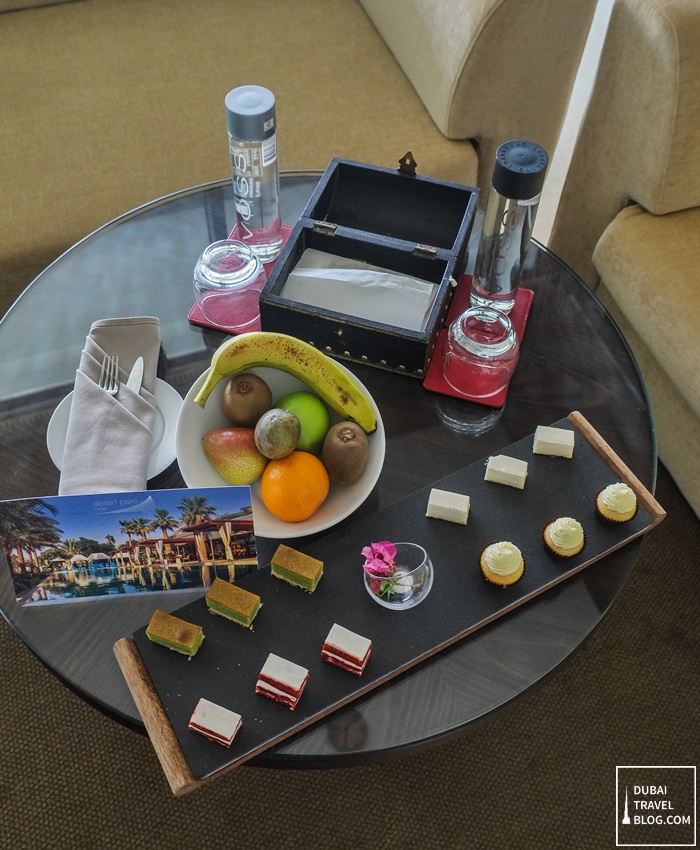 some snacks
Staycation: Melia Desert Palm Dubai Hotel & Resort Review
Located along Al Awir Road, Melia Desert Palm is only a few minutes away from the city center. This makes it the great place for a business meeting, family party, or weekend getaway. You'd never guess that a place like this is right near Dubai's modern buildings and skyscrapers.
Palm Suite Room
Our suite was nothing short of elegance and space. A king-size bed faces the view of the lawn which was very serene. The bed was very comfy that after the day, we looked forward to just spending time getting some good rest.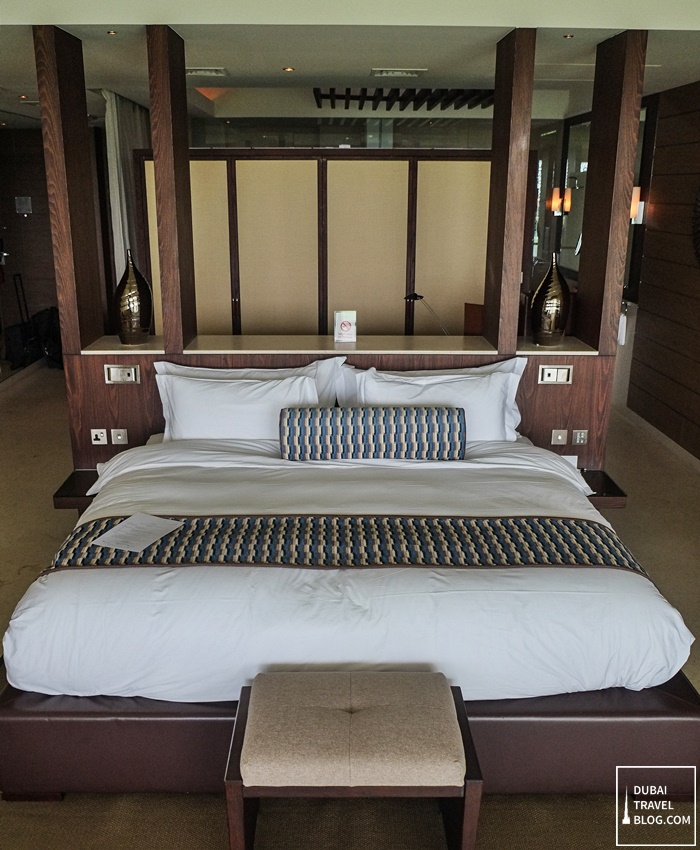 king-size bed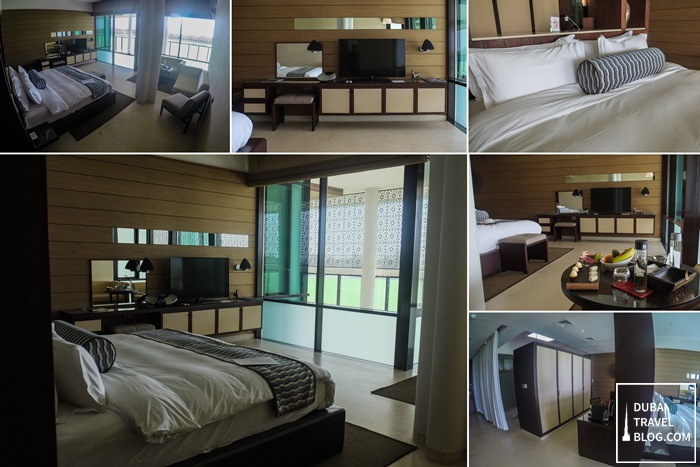 inside the bedroom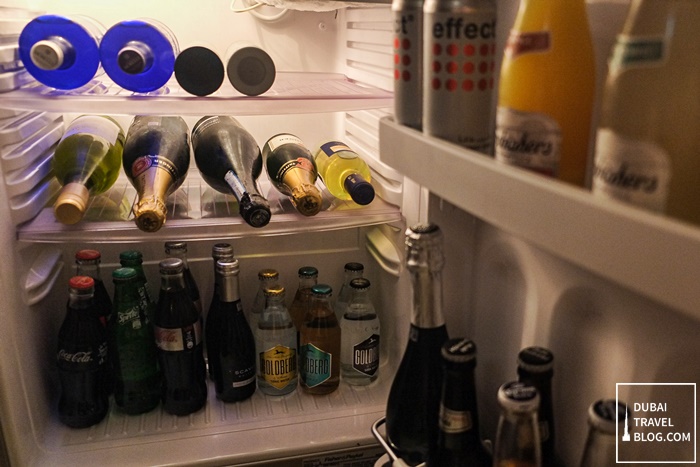 fully stacked mini-bar
High-Tech Gadgets
One thing to note in the bedroom is that Desert Palm Dubai has some high-tech remote controls, which includes a surround-sound entertainment system. They even have a remote for opening and closing the curtains – to which I was really amused. They seem to be detailed with providing these room features which is really a treat just to observe their functionality.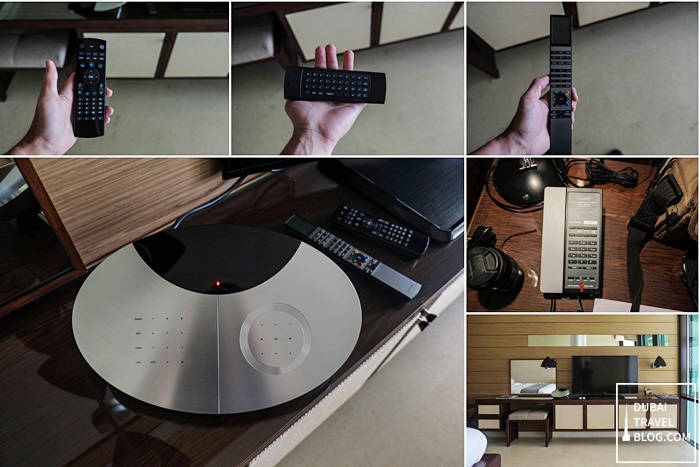 gadgets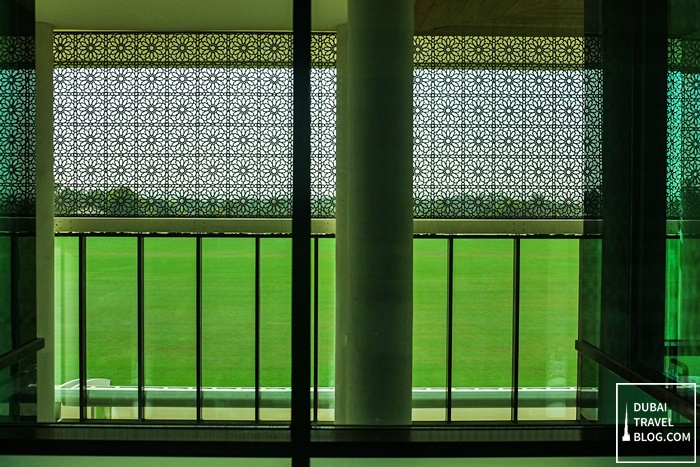 view from the bed, curtains can be controlled via remote
Bathroom
The bathroom was as big as the bedroom. Toilet and showers are separated by a glass wall, while a huge bathtub occupied the middle area. I couldn't help but take a dip even for a few minutes.
bathtub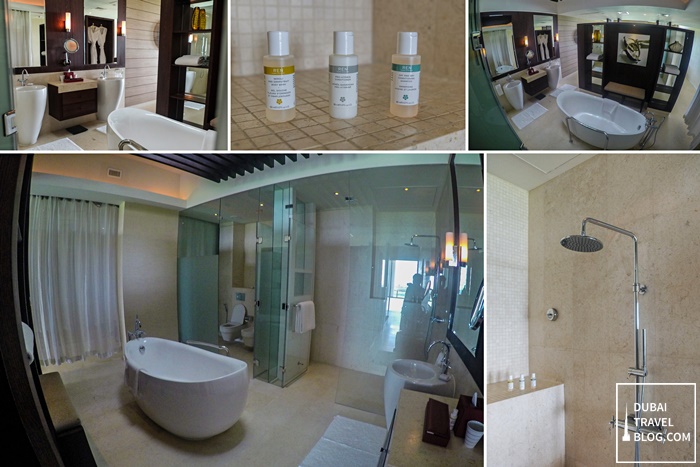 huge bathroom
Private Pools in Villas
While we stayed in a Palm Suite room, plenty of families and couples come to Melia Desert Palm especially for their private villas. Each villa has a spacious room and a personal pool so you can have that privacy while you enjoy time with your family or your loved one. Mind you, the private pools are big enough to swim, and not just for the sake of having a 'pool'.
private pool in the villas
Facilities
Desert Palm Dubai offers the following facilities:
38 Rooms, Suites, and Villas
Bars and Restaurants
Spa and Fitness Center
Meeting and Events Space
Polo Fields and Riding School
The resort provides a range of accommodations, from the Palm Deluxe Room, an open-plan room situated on the top floor, to the Villa Layali — a presidential villa that contains three bedrooms, a private inner courtyard, and a swimming pool. Each room comes with a mini-bar, fridge, LED TV, Wi-Fi, Bose surround sound, and other features.
RARE Wood Fire Grill Restaurant
During our first night, we had a sumptuous dinner at RARE, their signature fine-dining restaurant. It's an elegant and relaxed place to dine, and the staff were very attentive. Chefs also carefully crafted a lovely presentation of our food and drinks. Here's our blog experience: Dinner at RARE Restaurant
The spacious terrace is also something to experience as you view the Dubai skyline especially during sunset in winter season.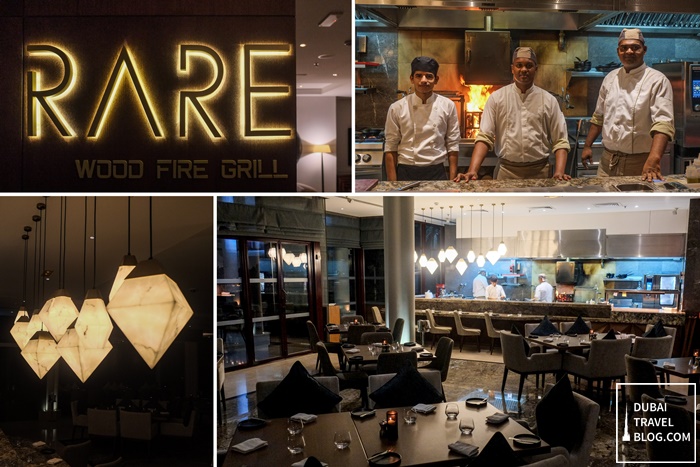 RARE Wood Fire Grill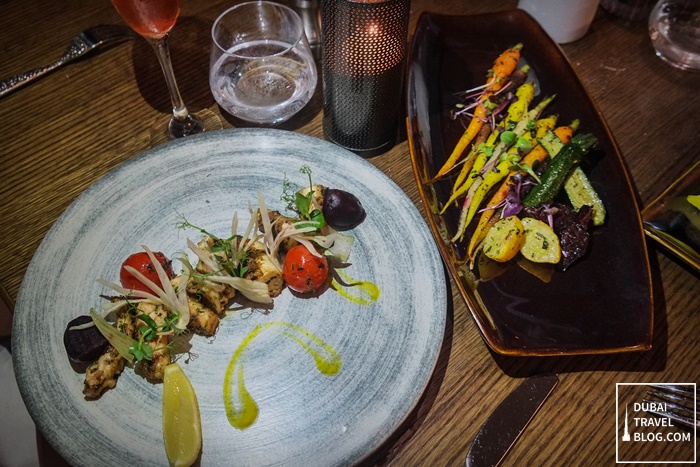 Baby Octopus and vegetables
Epicure Restaurant
While RARE is only open at night, you can have a great time also in Epicure Restaurant. This is where we had breakfast and dinner during the remaining days. They have some lovely food and you will be served with a refreshing complimentary drink of the day. This all-day dining restaurant is located beside the pool and it's great to dine outdoors especially during winter season as youm dine against a calm green backdrop.
During our last night, we had dinner outdoors. We were comfortable as they have some fan machines to keep us cool while we ate. They also have a sisha lounge area and a bar.
full breakfast at Epicure in Dubai Desert Palm Resort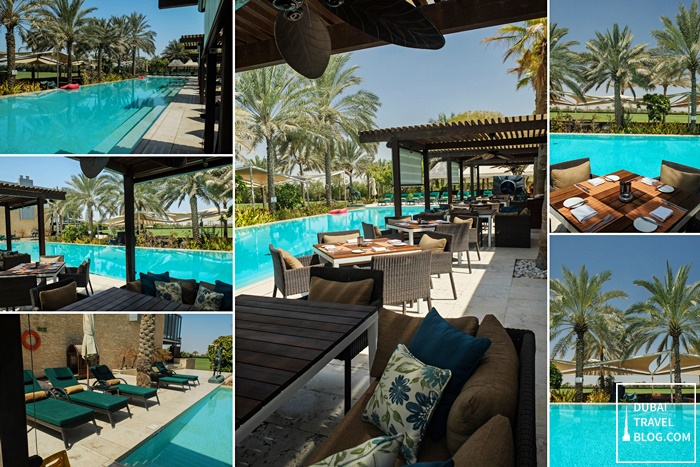 pool area outside Epicure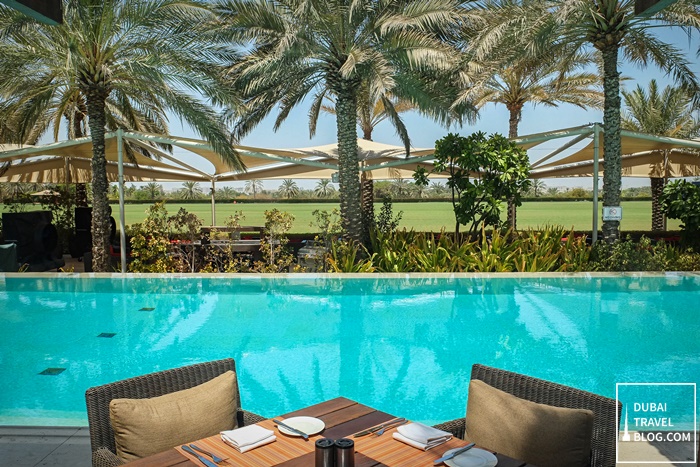 lovely view during breakfast especially in winter season
Lime Spa
My wife and I had a 30-minute foot reflexology treatment at Lime Spa. The spa is located at the basement level of the hotel so it was an easy elevator access only. Upon our arrival, the staff gave a recommendation if we wanted to change the foot massage into a back massage. We couldn't say no. 🙂
The spa also has an indoor sunbathing area, a jacuzzi, as well as steam and sauna facilities so you can definitely have a relaxing time pre or post massage.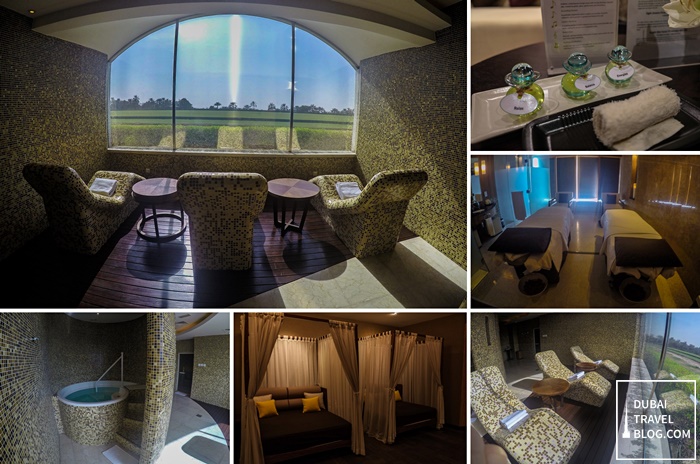 facilities in Lime Spa
Gym and Fitness Centre
For fitness enthusiasts, you can work up a sweat in their fitness center. You are greeted by wide glass windows with a gorgeous view of the green outdoors as you jog on the treadmill or lift a few weights.
Exercise rooms and shower/steam/sauna facilities are also available.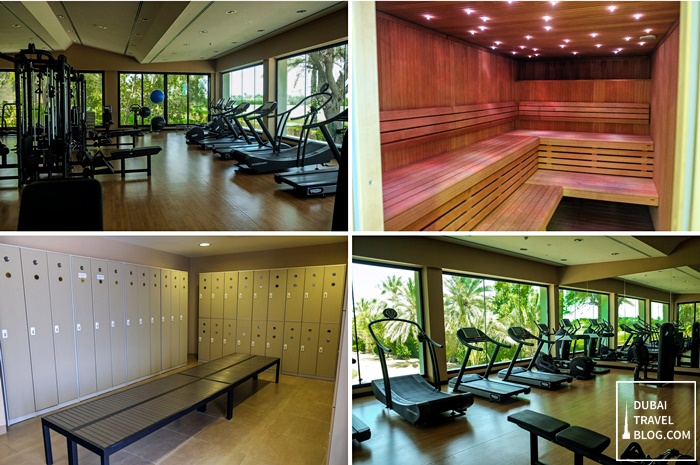 gym, lockers and steam/sauna facility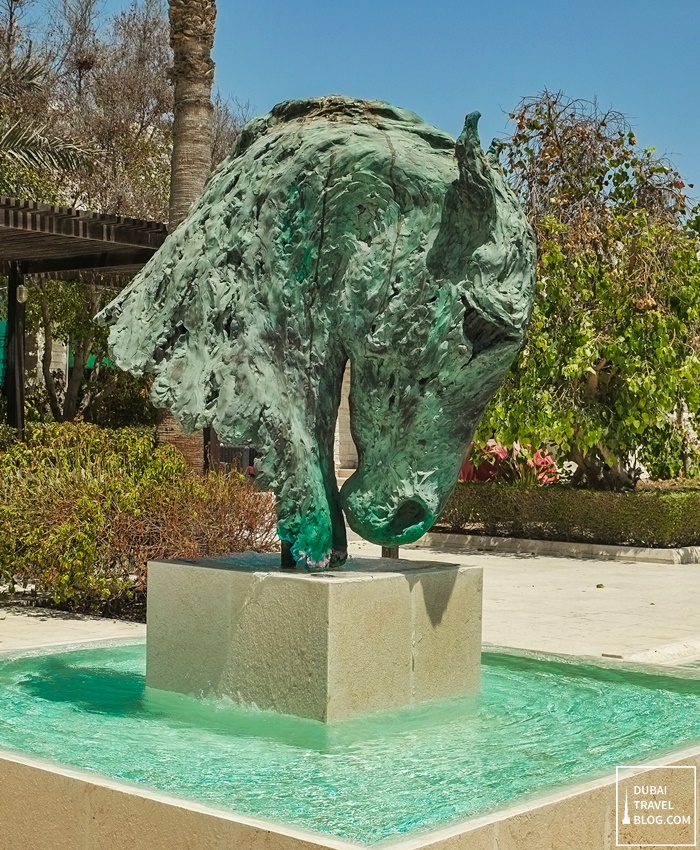 fountain with a statue of a horse's head
Stables and Estate Tour
One afternoon, we had a tour of the stables and estate which was a great way for us to actually see how huge the property is. Hotel management took us on a buggy and it was a pleasant open door experience to see lawns, trees, horses, peacocks and just what's outside.
If you wish to reach certain areas of the resort, you will need a buggy service to take you there so better call reception for transport assistance.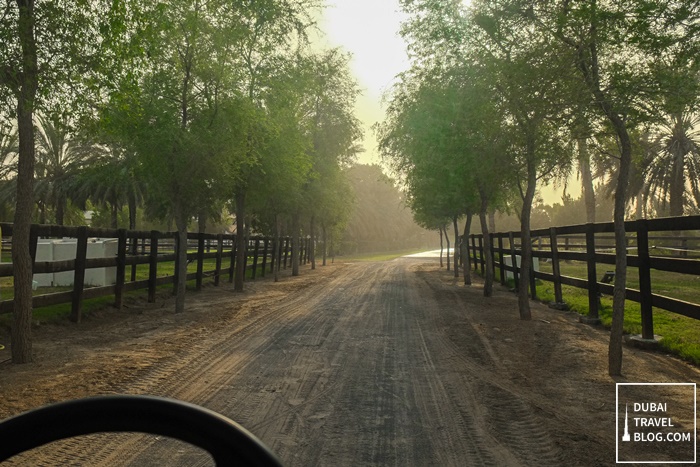 touring while riding a buggy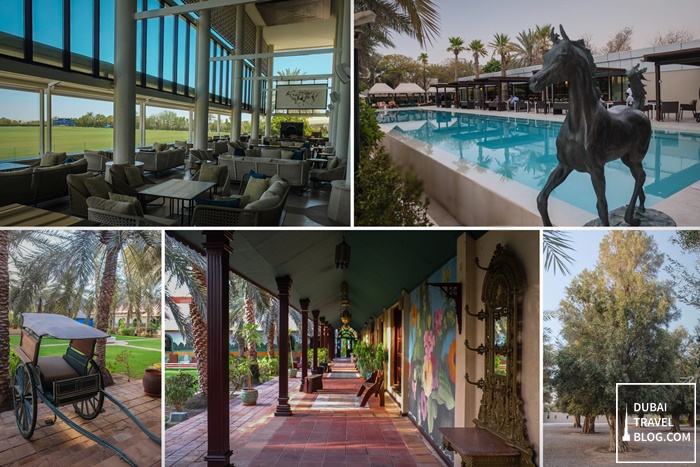 inside the resort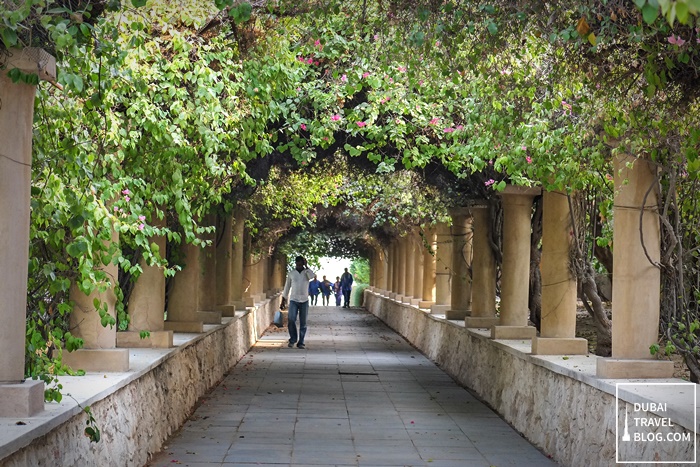 lovely area for some photo op
The estate exudes style and class as it offers a rich green and natural landscape which is a beautiful venue for weddings, private parties, photoshoots and other events and banquets. The staff mentioned that a polo event sponsored by a Maserati was recently held in one of the fields. Also, there was a fashion photoshoot from a high-end luxury brand recently took place in their garden.
Horses, Plenty of Them!
The tour of the stables included seeing plenty of horses. Healthy, strong and lovely horses let out in open fields for some exercise. There are horses owned by the resort while there are those owned by private residents.
The estate is also home to many residence villas where people live all year and some of these residents have their own horses. We sensed that these horses are well-cared for.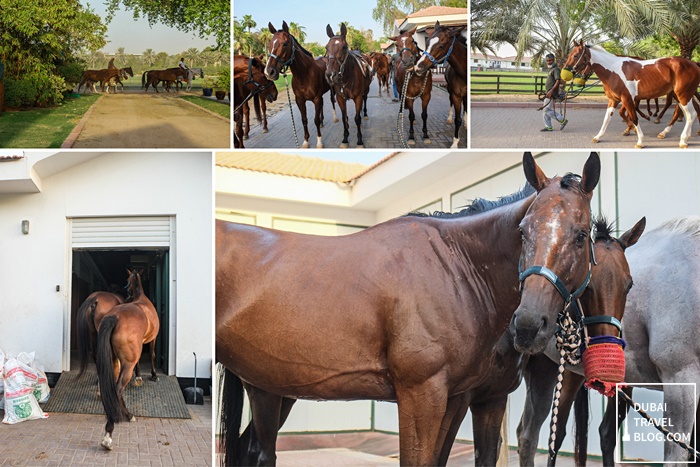 stables and horses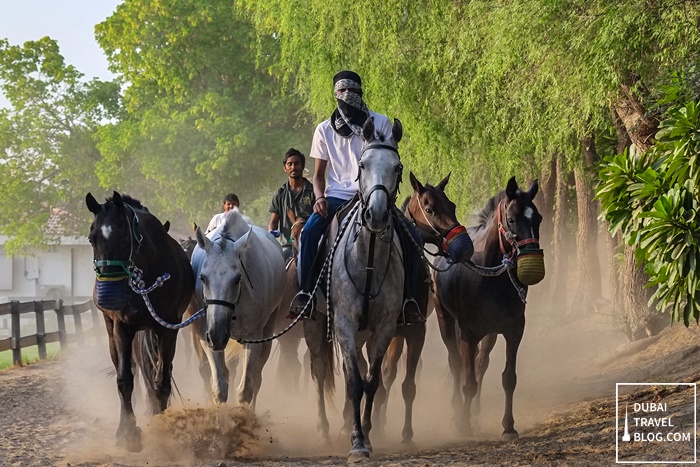 horses taken out for a walk
Sunset and View of the Dubai Skyline
Despite being summer, we had a pleasant time sitting in the terrace of RARE restaurant with a faint view of the Dubai skyline. We took a few minutes just watching the lawn and enjoy the sunset one afternoon. Would be great to come back for some drinks next time.
sunset view from the terrace
zoomed view from my camera
Highlights
Guests at Melia Desert Palm Dubai can look forward to:
Exploring the resort estate. Take a stroll or ride on horseback around the 160-acre estate of Desert Palm Dubai and you will discover meandering lanes, enticing polo fields, olive gardens, and private equestrian stables.
Engaging in exciting activities, the resort includes the Stables Fitness Center, which provides exclusive facilities, state-of-the-art equipment, and a refreshing atmosphere as you work out.
Enjoying culinary delights. Choose from these fantastic dining options: Epicure, an all-day, poolside restaurant; Rare, which offers grilled dishes; Afternoon Tea, where you can enjoy homemade scones and tea; Red Bar, the hotel's signature bar; and Polo Bar, which overlooks the main polo field. For a private experience, you may opt for Destination Dining and choose a romantic location in the estate.
Nearby Attractions
Since Desert Palm Dubai is located near the city center, guests can:
Go on a desert safari
Shop at the Dubai Mall (via hotel transport)
Explore the Ras Al Khor Wildlife Sanctuary
Marvel at the Burj Khalifa and Dubai Fountain
Ride a traditional Arabian dhow along Dubai Creek
And many more!!!
Due to its prime location, Desert Palm Dubai offers a luxurious escape from the hustle and bustle of the city. It is truly a haven for guests and travelers who are looking for relaxation, culinary delights, and thrilling adventures all in one place!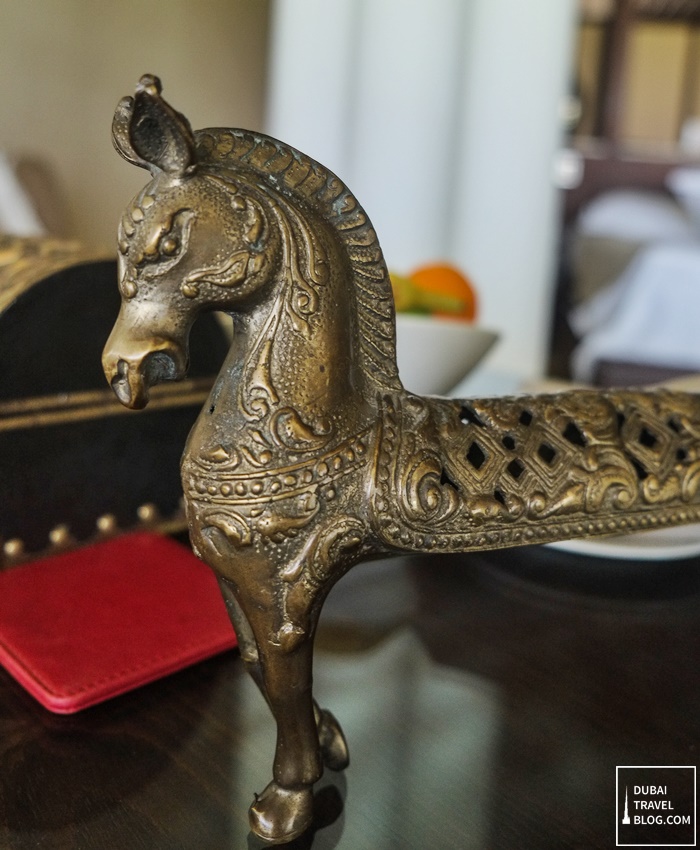 horse statuette inside the bedroom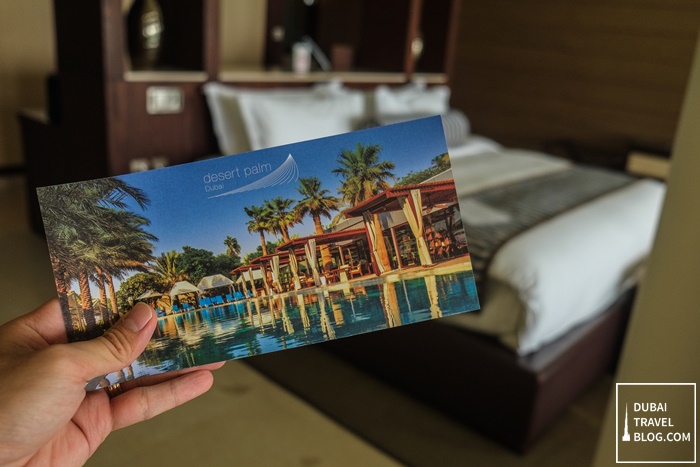 Welcome note 🙂
Our Desert Palm experience was more than satisfying that it was sad to go home after our 2-day staycation. We really had a great time as we had a comfortable and enjoyable stay.
Contact Information
Hotel Meliá Desert Palm Dubai (BOOK HERE)
Address: Al Awir Road,Warsan 2 – إمارة دبيّ – United Arab Emirates
Phone: +971 4 323 8888
Email Address: info@desertpalm.ae
Website: http://www.desertpalm.ae/en/peraquum/desert-palm.html
Facebook: facebook.com/DesertPalmDubai
Twitter: @desertpalmdxb
Instagram: @DesertPalmDXB
Google Map Location
Below is a Google map location showing the address of Melia Desert Palm Dubai and how to get there via car. Please be guided: