Apart from La Mer Dubai, one of the new and exciting places that property developer, Meraas, has built is Al Seef Dubai. This is a dining, shopping and leisure destination that is located near the Creekside area (Al Fahidi neighborhood).
We were able to drop by this area one evening after a dining in one of the restaurants there. As we strolled along the area, we were fascinated by its charm. I thought to myself that if this is surely one of the places I can take family and friends if ever they come and visit Dubai. It's very different from the typical modern attractions of the emirate as Al Seef highlights the culture and heritage of the emirate.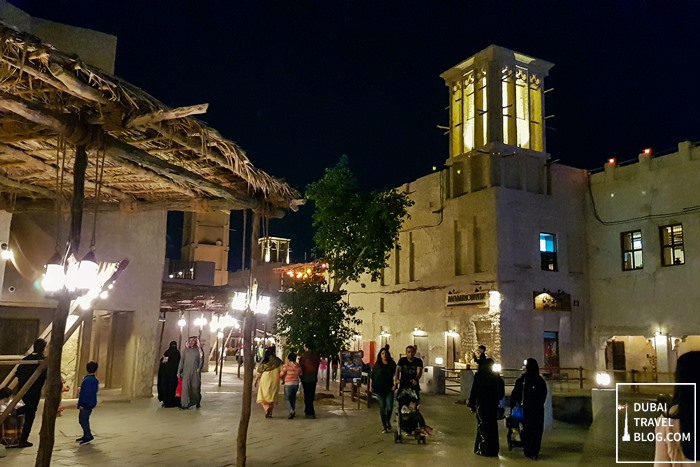 Al Seef Dubai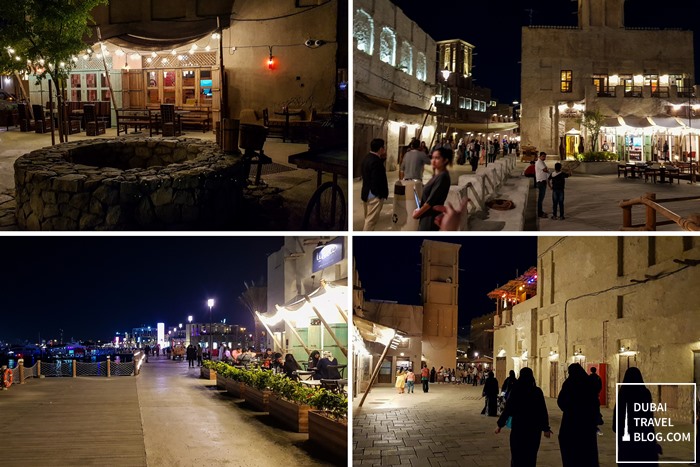 night stroll in Al Seef
Al Seef Dubai: Where the Old Meets the New
Where the Old Meets the New — this is the tagline of Al Seef Dubai as it covers a span of about 1.8 km spread into different phases. There's an area where it's modern, and there's an area where you can see windtowers and stones which reflects back to the history of the UAE. It's really blended well that it's perfect for a relaxing stroll especially at night.
Photos here only include the 'old' part of Al Seef. We would like to go back again and dine there.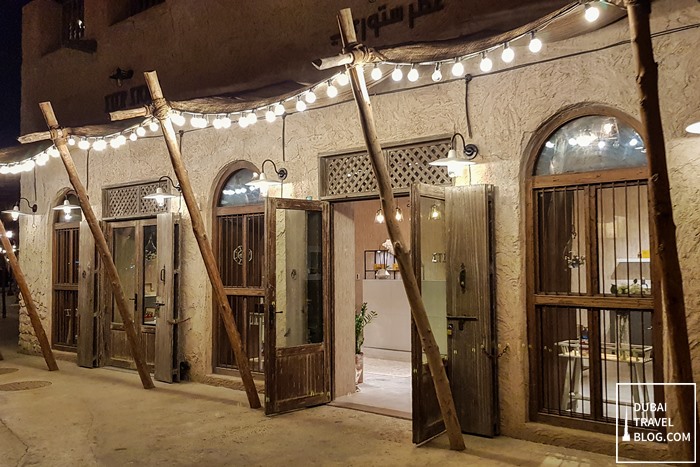 traditional building houses different shops and restaurants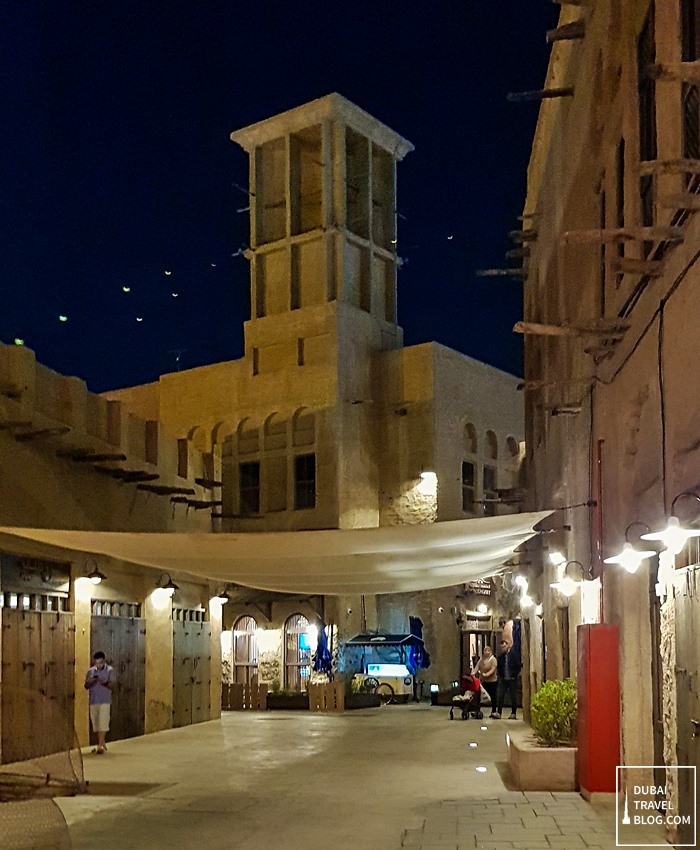 windtowers
It was a bit busy during our visit as it was a Friday and families headed out to enjoy and make the most of the cold winter season. It was nice to see children playing and families bonding. What's great is that this is easily accessible via metro station (Burjuman) and it doesn't cost you if you just want to take a leisurely walk.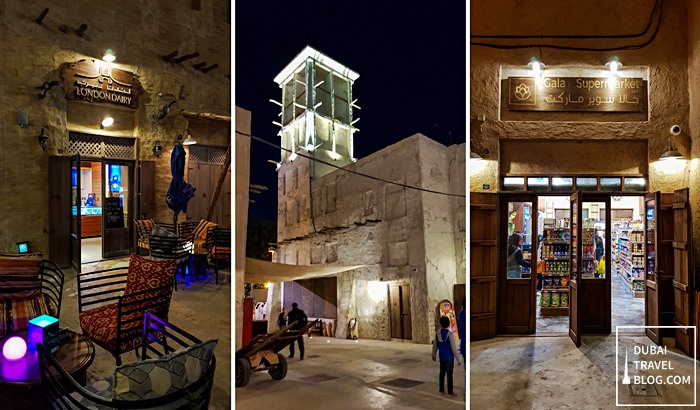 shops and cafes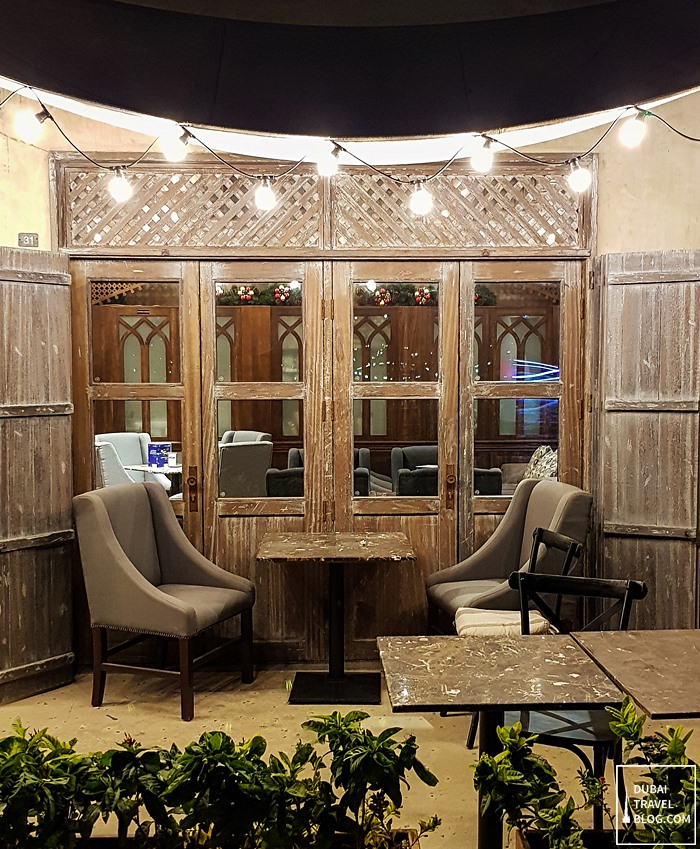 Al Seef has retained the charm of Old Dubai
The creekside area is rich in history and culture as this is where pearl-divers, fishermen, and tradesmen started. Here you can find the Spice Souk, Al Bastakiya, Gold Souk, etc.
While Dubai will always come up with new and modern destinations, I'm really happy that they developed this new place while keeping its charm and history.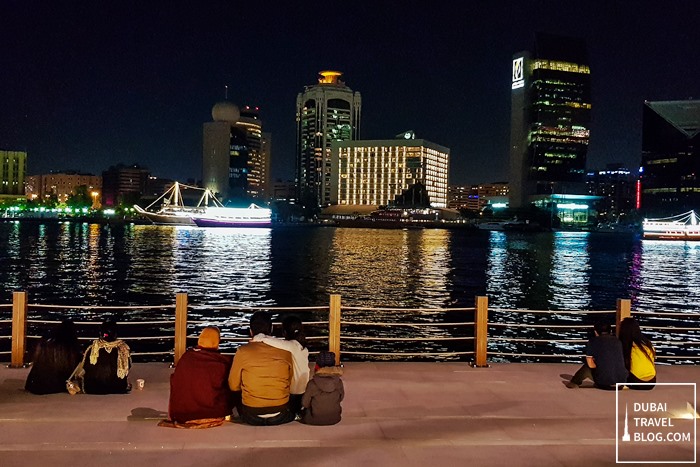 families enjoying the night at the Dubai Creek – Al Seef side
Video: Al Seef Dubai
Here's a quick preview of Al Seef Dubai based on our visit there:
Contact Information
Address: Al Seef Village, Dubai Creek, UAE
Phone: +971 800 637227
E-mail: customerservice@meraas.ae
Website: http://www.alseef.ae/
How to Get There
Al Seef is located near Al Fahidi Fort and the Al Fahidi Historical Neighbourhood along Dubai Creek. Nearest metro station is Burjuman Metro station (green and red line intersection)
Google Map Location
If you are going by car, you can check out the map guide below: