I heard news that Reel Cinema in Dubai is opening its first hotel-cinema at Rove Downtown hotel. Now there's another big update wherein they will launch a Dine-in Cinema. While we normally buy snacks from the check-in counter, this provides residents more enticing options when going out for the movies.
As what I know, there's also a dine-in option from VOX Cinemas in Dubai, so this definitely adds up to the competition in terms of choices. Reel Cinema has partnered with superstar chef Guy Fieri to launch this dine-in cinema concept in the Middle East.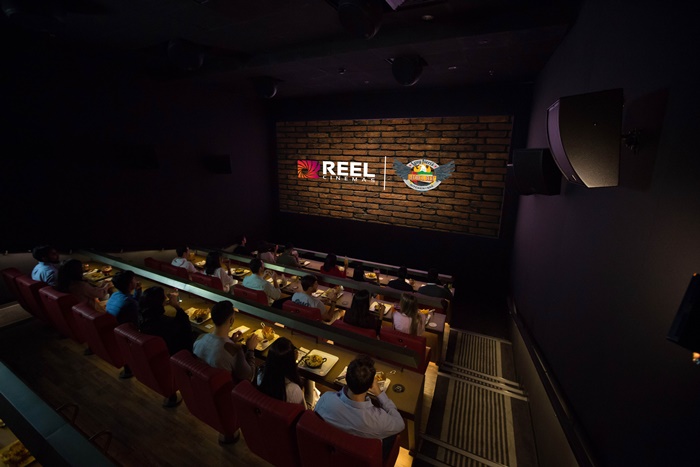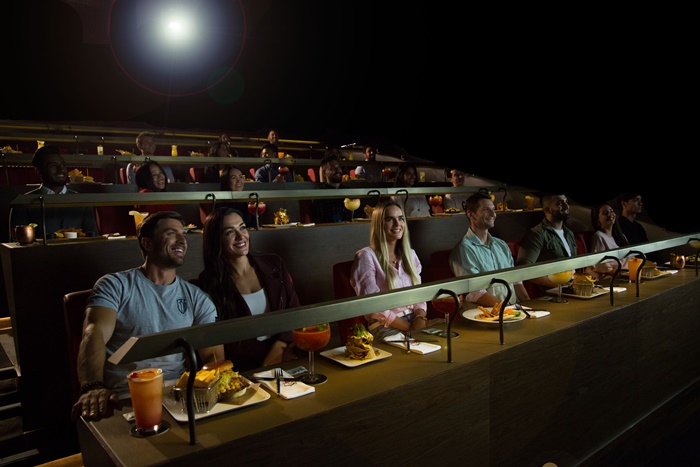 REEL Cinemas at Jebel Ali Recreation Club
Reel Cinemas, the dynamic cinema brand under Emaar Entertainment, has teamed up with international superstar chef Guy Fieri to launch the first stand-alone Dine-In Cinema featuring his highly acclaimed American Kitchen concept in the Middle East.
This concept is currently launched at the Reel Cinemas at Jebel Ali Recreation Club. Restaurant-prepared meals from Guy Fieri's American Kitchen are delivered to the table of cine-goers, as they enjoy blockbusters with Dolby Atmos and Barco Flagship Laser projection that assure exceptional audio-visual quality.
The Guy Fieri cuisine will be available at three locations of Reel Cinemas in Dubai, with the first open at Jebel Ali followed by Reel Cinemas – The Dubai Mall and Reel Cinemas – The Pointe in The Palm Jumeirah.
Combined, the theaters will have 14 dine-in screens, with session tickets covering not just the film but also a sumptuous meal comprising of an appetiser and main course. The Guy Fieri cuisine adds an extra flair of excitement to cinema outings, with the focus being on the food; for a change, none of Dine-In Cinemas will serve popcorn.
The Guy Fieri menu will reflect his signature style, taking inspiration from his most renowned dishes, such as his signature Mac & Cheese Burger, Trash Can Nachos, New York marbled Cheesecake and more.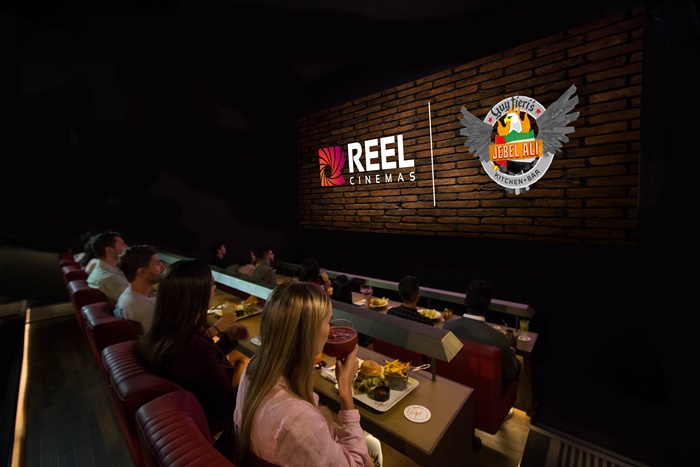 Damien Latham, Chief Executive Officer, Emaar Entertainment, the operator of Reel Cinemas, said: "Reel Cinemas is setting new benchmarks in providing moviegoers with unprecedented entertainment experiences. We are diversifying our portfolio to surpass the existing cinematic choices, even beyond what is on offer in international markets. The new concept delivers more than just a big screen; comfort, entertainment and a unique F&B offering are at the heart of what we deliver at Reel Cinemas. Guy Fieri represents the latest in strategic partnerships that underlines our commitment to pioneering innovative trends for the cinema industry in the Arab world."
This is the first partnership in the Middle East by Emmy Award-winning chef, restaurateur, TV personality and New York Times bestselling author, Guy Fieri. With 45 restaurants located across the United States and Mexico, and forthcoming restaurants in South Africa, this marks the next step in Fieri's international expansion.
Location Map
Below is a Google map to guide you to reaching this dine-in cinema with alcohol license in Jebel Ali area:
Visit www.reelcinemas.ae for more information.