La Mer Dubai is a beach destination that offers fun, shopping and entertainment for residents of Dubai. This property has been developed by Meraas, which also developed other famous new properties like Last Exit, Citywalk Dubai, Al Seef Dubai, Outlet Village, Bluewaters Island, etc.
This beach waterfront district is formerly known as the Jumeirah Public Beach. The public beach is still accessible, but it now has new and exciting add-ons that make for a more pleasurable entertainment scene. We were able to visit La Mer on a weekday evening.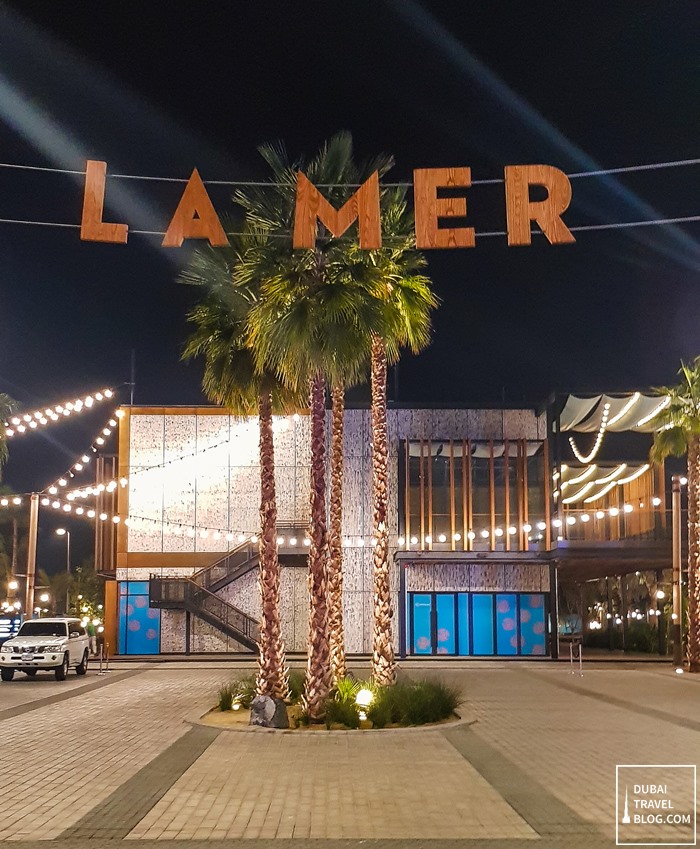 La Mer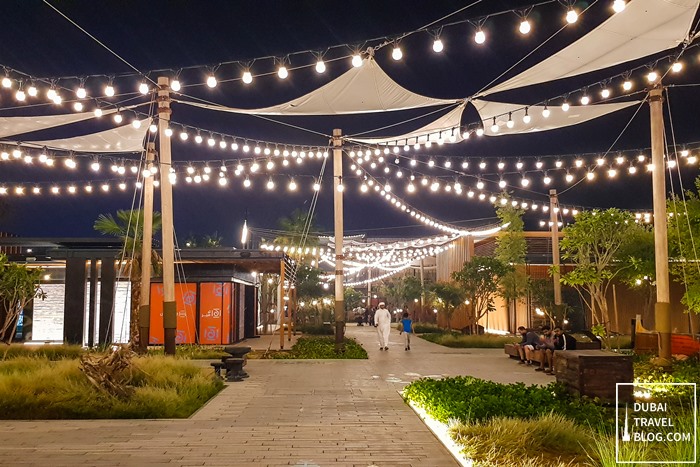 great for a stroll
La Mer Dubai at Jumeira 1
I remember my wife and I dropped by the beach a few years ago as this was a public beach called Jumeirah Open Beach 1 (the beach near Al Satwa district).
One afternoon as well, I tried to visit the beach but it was closed without prior announcement. I remember they put up walls mentioning that the area has been closed for development without any notice when or what they were going to do with the beach. Lo and behold, around 2 years after, La Mer Dubai was announced and this was the project being launched.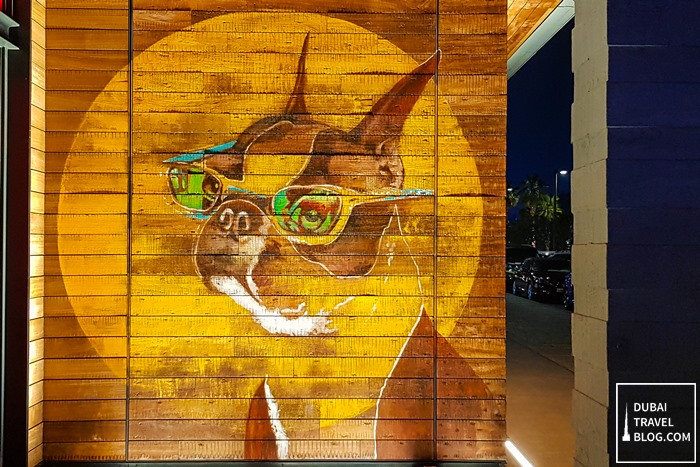 street paint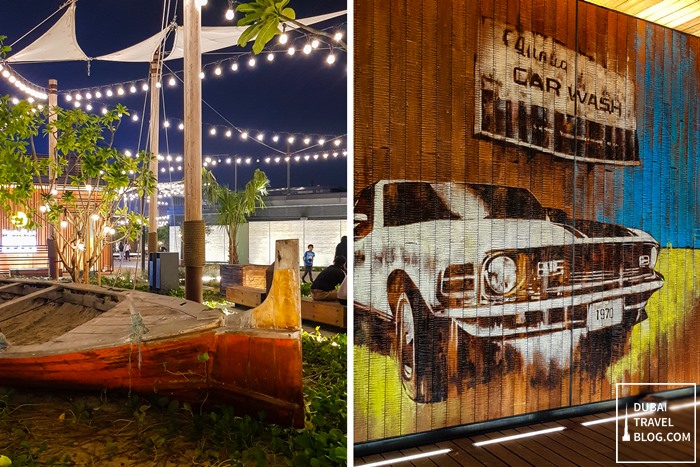 great job for offering a hip new destination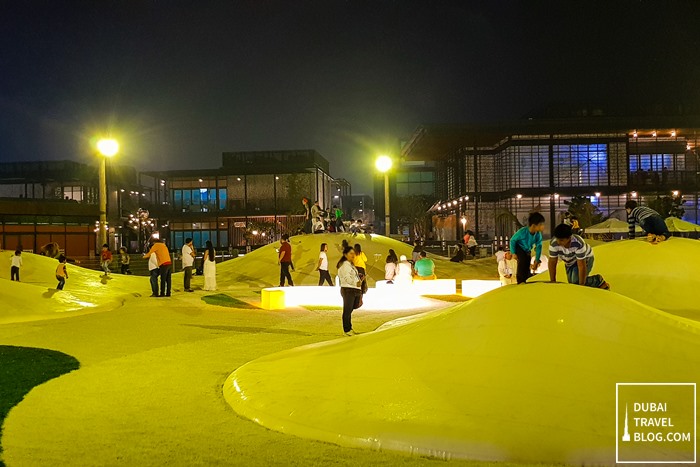 play area
La Mer Dubai spans over 1.24 million square meters of space. We were surely surprised to see that they even accommodated an underground parking area. As we got out of the car, we kept asking ourselves, "How did this happen? Above us is the beach, and here underground is the parking area." This thought alone made us feel that anything is possible in Dubai.
We strolled along the area to check out available shops, cafes, restaurants and the overall design of this place. Children and families are more than welcome to drop by and experience La Mer Dubai.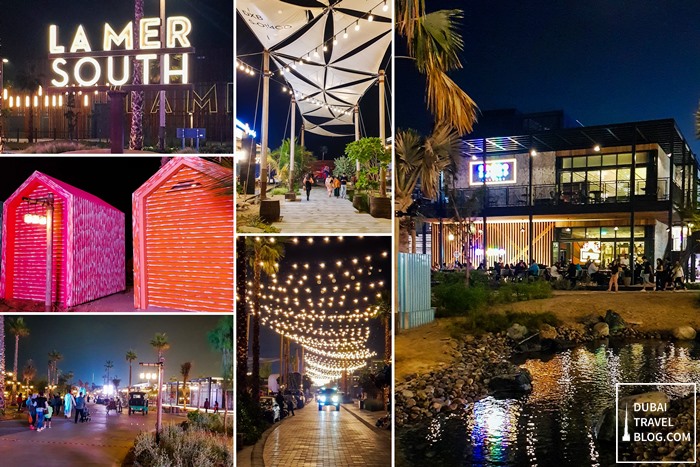 be prepared to walk if you visit La Mer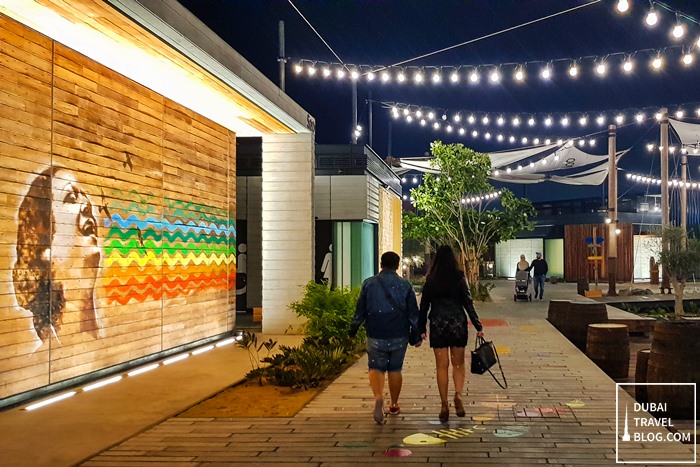 there are also taxis that will take you from point A to point B
We also dined in one of the restaurants in the area for a night of open air cuisine while enjoying the winter season. It's great to have visited this place before the start of summer in Dubai.
In La Mer, you will appreciate the street art and paintings and the design that makes for a nice walk.
We would love to visit the place again and have a day of swimming at the beach. There's also a waterpark that will be open so this is something to look forward to from this destination too.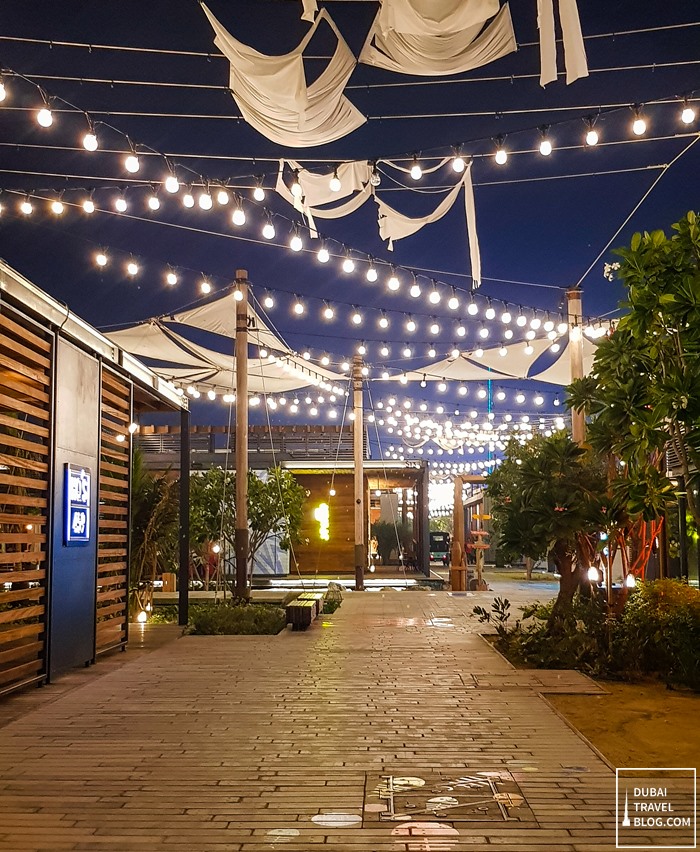 night lights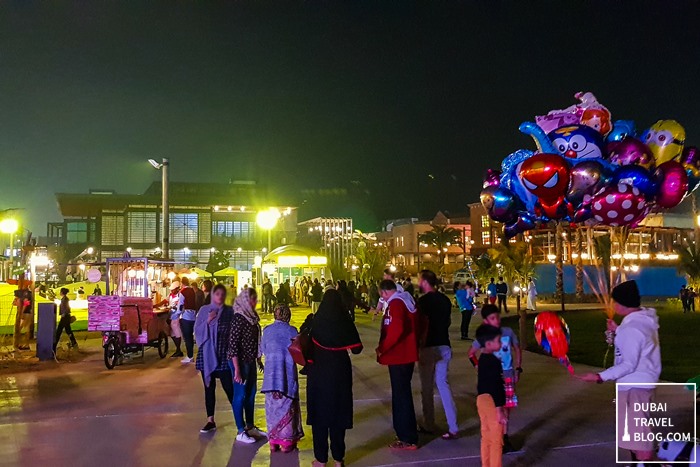 great family destination in Dubai
Video: La Mer Dubai at Night
Here's a short video of La Mer Dubai when we visited it at night time.
Opening Hours: 10 am to 12 midnight
Facilities:
Customer Information Hubs
Valet Parking (Standard: AED 50 / VIP: AED 100)
Restrooms & Changing Facilities
Prayer Rooms
Mobile Charging Boxes
Parking (over 1,100 spaces)
Complimentary Shuttle Buses (key hotels only)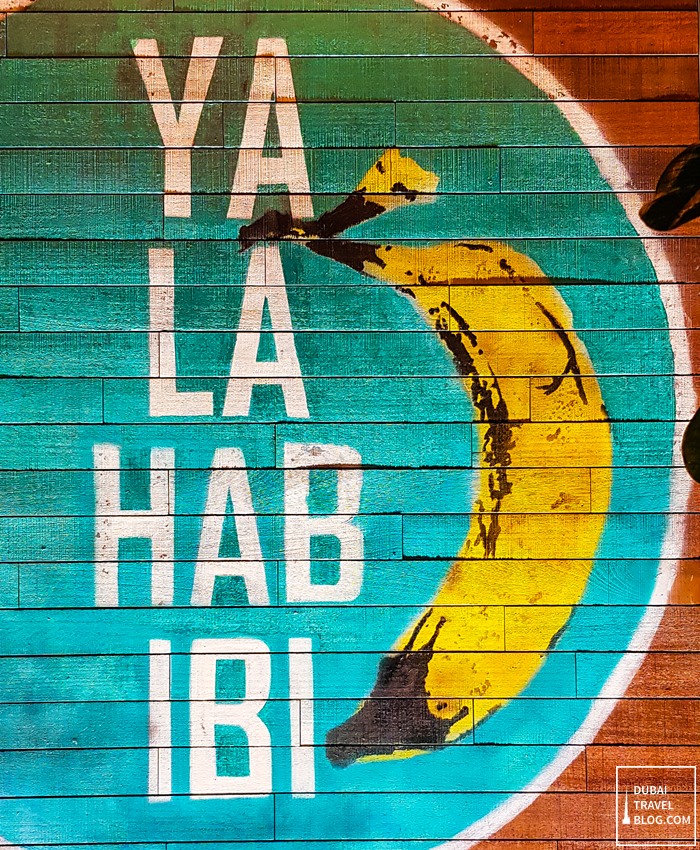 Yalla Habibi
Contact Information
Address: 32 A St., Dubai, UAE
Phone: +971 800 637227
E-mail: customerservice@meraas.ae
Website: http://www.lamerdubai.ae/
How to Get There
You can reach La Mer Dubai by taking RTA Buses 9 and 88.
If going by private car, Jumeirah Beach Road is just after Etihad Museum. You can also check out this Google Map Location guide below: