Our next UAE profile feature is with Gelo, blogger behind DocGelo.com, where  he chronicles his experiences on travel and food. He has been an expat in Dubai for more than 4 years now, but he has been writing his adventures in his blog for about 11 years — quite a long time filled with many stories and memories!
Gelo is from the Philippines and he is currently working as a clinical advisor in an international medical insurance company. Given how many years he has been writing in his blog, it shows how much dedication he has for this craft. He has won many accolades as an expat blogger and has since published two travel photography books.
We recommend that you check out his site as he has very detailed and informative articles about his travel accounts. He also has a great eye when capturing images. Check out his Instagram page (@iamdocgelo) as he shares plenty of amazing photos of his trips.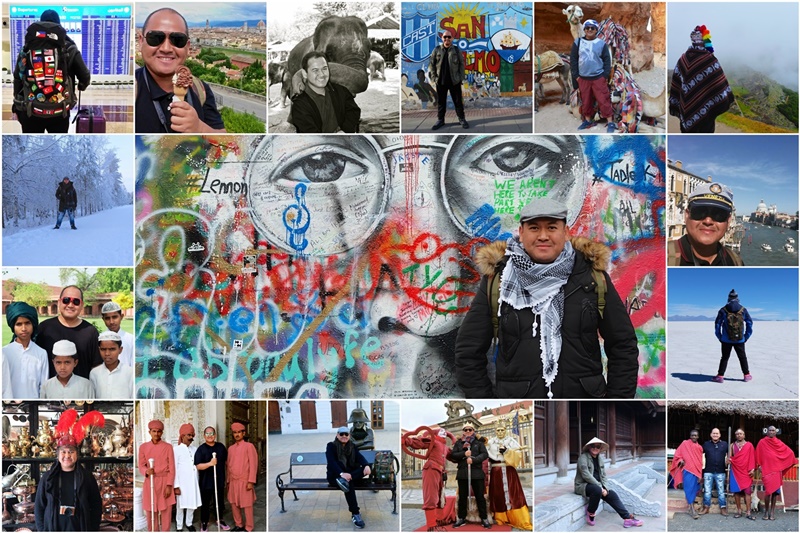 UAE Blogger Interview with Gelo Santos of DocGelo.com
Gelo shares his story on how he started a blog and recommends places to visit in the UAE. He also shares helpful tips if you're planning to become a travel blogger. Read the rest of our feature below.
1. Tell us a little about yourself.
Hello! They call me Doc Gelo. I am a licensed General Physician from Metro Manila, the Philippines, and I am blogging for over 11 years now. I work in Dubai as one of the Clinical Advisors of NOW Health International, an award-winning international medical insurance company.
I arrived in Dubai back in February 2014 to work and to find a new life basically. And four years after, I am still thriving and trying to be better.
2. Can you tell our readers more about your blog?
My blog is called, Beyond Toxicity @ docgelo.com, with tag line – a blog that gives reverence to life's simple pleasures : travel and food! It went live online for the first time on 8th of May 2007 and I considered it my virtual home from then on.
I started blogging with a simple purpose of documenting my son's growing up years, then it gradually evolved into what it is now. I found my niche in travel and a little bit of food blogging. I kept my domain name to DocGelo.com – as simple as possible with easy recall. I feature my travel photos and travel narratives, travel tips and insights on my blog. I also enjoy microblogging tremendously on Instagram via @iamdocgelo (and my travel buddy – a teddy bear, @gelothebear).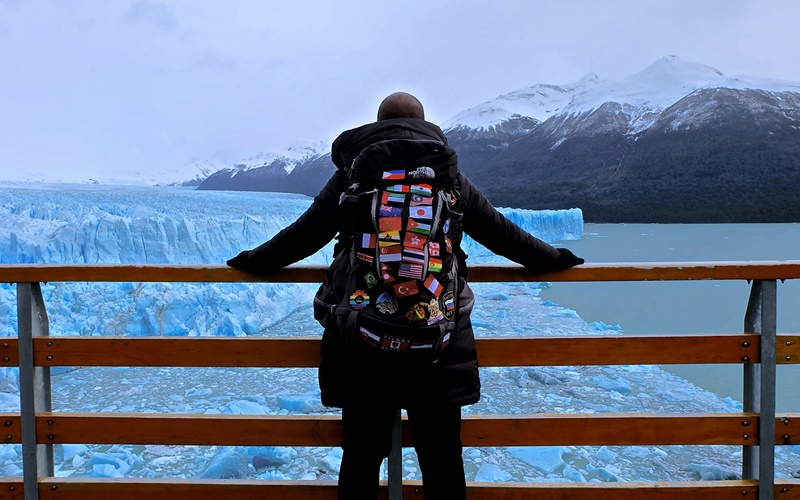 Back in 2010, my blog has been one of the finalists in Philippine Blog Awards, and when I went to Malaysia to work as a medical lecturer in Penang, my blog was recognized by Malaysia Ministry of Tourism in 2 consecutive years – 2012 and 2013 as Best Expat Blog Award Winner. Other online citations and features for the blog followed. My travel photographs have been published as well by Lonely Planet Magazine Asia in over 80,000 publications in Singapore and the rest of Asia in 2012, and in 2013 respectively.
In Dubai, 5 of my travel images are exclusively available and can be ordered online for prints on museum-quality-paper and canvas of various sizes from Monda Gallery. And I am thankful as some of my photos from UAE and the rest of the countries I've visited has been featured in Illustrado Magazine, and frequently featured in some of the massively followed travel-themed accounts on Instagram. I consider this priceless rewards of my passion.
Also, I am humbled and thankful to be included in 2017 Illustrado Magazine's 100 Most Influential Filipinos in the Gulf.
3. What are your top places to visit/attractions in the UAE?
Whenever I am asked of this particular question, I always say that a first-time trip to Dubai would not be complete without visiting Dubai Desert Safari, the sensory fascinating souks in Old Dubai, and of course, the iconic Burj Khalifa. These places for me, strongly define Dubai and the UAE. It provides a tourist an inspiring impression of what the emirates have been, what the country has dreamt of and turned into reality, and where the UAE will be heading in the near future.
Other places in Dubai and the rest of the other emirates that I would highly recommend include (in no particular order) the Sheikh Zayed Grand Mosque in Abu Dhabi, the Grand Mosque in Fujairah, Dubai Marina and JBR The Walk, Jumeirah Open Beach, The Palm Jumeirah and a lot more! I reckon massively stunning shopping malls are a tourist destination as well in Dubai and the rest of UAE!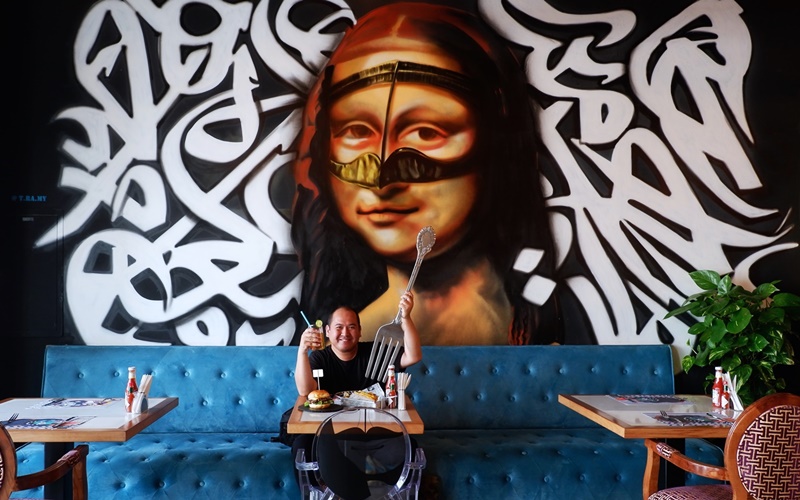 4. What are the restaurants that you recommend in the UAE?
Arabian Tea House in Al Bastakiya, Al Fahidi Historical Community in Old Dubai, Benjarong Royal Thai Restaurant in the 24th floor of Dusit Thani Dubai, and Level 43 Sky Lounge in 43rd floor of Four Points by Sheraton at Sheikh Zayed Road are my top favourites!
While runners-up on my list are the more affordable, yet satisfyingly good Chinese hot pot restaurant particularly Little Lamb Hot Pot Xiao Wei Yang, and some Pakistani and Indian eateries like Shahi Mughal and Ravi restaurants Bur Dubai. I do eat in these places frequently!
5. What's a common misconception you had about Dubai or the UAE that's been dispelled after you got here?
I initially thought that Dubai is an exclusive place for luxurious and lavish lifestyles however, I was absolutely wrong the moment I found out that it's like any other city in the world, where ordinary people like me, work on a daily basis, at times, struggle while weaving the thread of our own dreams gradually.
6. What has been your most successful blog post and what is it about?
My top blog post is about my first trip to Tbilisi, Georgia. I wrote about my narrative travel experience and my recommended places to visit in Georgia beyond Tbilisi. I believe because of its proximity to UAE, its beauty and fascinating heritage sites and history, amazing food and wine, plus the fact that we, Filipinos who are UAE residents are visa-free to Georgia, my article about it has been a favourite reference of first time-travelers to Georgia.
7. Name some of the bloggers/personalities whom you look up to and why?
I usually read Nomadic Matt's blog before a trip; I considered it as one of my top references for being concise and almost complete.
I also give high regard to my fellow Dubai-based travel blogger, Lady of LadyandHerSweetEscapes. She does her blogging with quality and class and with passion of her own. She keeps everything simple, yet substantial.
Finally, I also love photographs published in bleed online paired with comprehensive yet chewable travel guides by The Moment Keepers.
Blogging requires interaction with your audience (readers and followers); blogging has high demand for integrity (no to fake news!), creativity, passion and dedication. It's hard work even if you do not monetize it.
Do not blog if your main goal is to gain fame, and receive freebies, sponsorships, invitation to events, money and gifts. Purpose and passion distinguish and separate cerebral and passionate bloggers from those non-sense and mediocre.
Blogging is a powerful platform as you can reach anyone and anywhere in the world! So blog intelligently with your whole heart, mind and soul.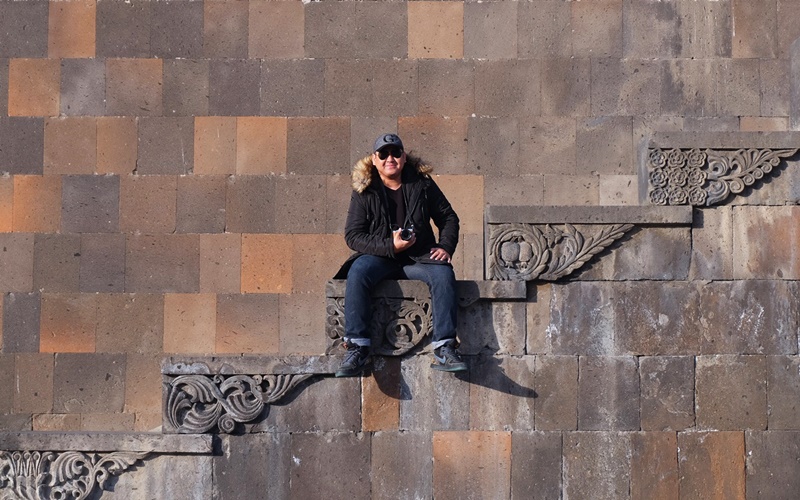 Connect with Gelo on Social Media
Instagram: @iamdocgelo
Twitter: @docgelo
Facebook: fb.com/docgelo