We explored the Gold Souk on a Friday. It was one of those days where we were figuring out what to do without spending too much money. Visiting the souks in Deira seemed to be a good option as we have never been there. Bad timing it was because on Fridays, the shops open at 4pm, and we arrived around 12 noon! Most of the shops in the gold market were closed, but there are still a few ones available to cater to weekend customers.
The Deira Gold Souk is known to be the the largest gold market in the world. With 18 karat gold pieces, 22 karat Indian jewelries, diamond ornaments and pearls as well. You can find plenty of jewelry and accessories being sold in this area. It is also a very popular tourist spot, along with other souks in Dubai.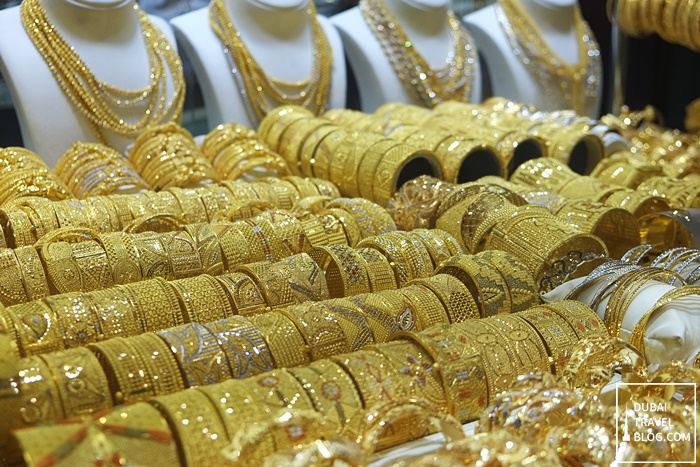 Deira gold Souq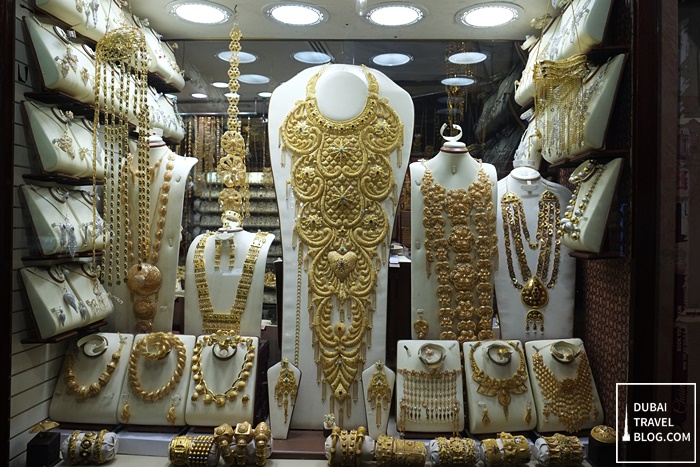 gold neckaces
Buying Gold at the Gold Souk in Deira
There are over 10 tons of gold in the souk so if you fancy buying these items, you can sure find some deals in this location. There are stands available that provide information on the value of Gold at that moment. These stands will guide you and help you in computating the price of gold versus the gold you're going to buy. This is the standard value that every shop follows.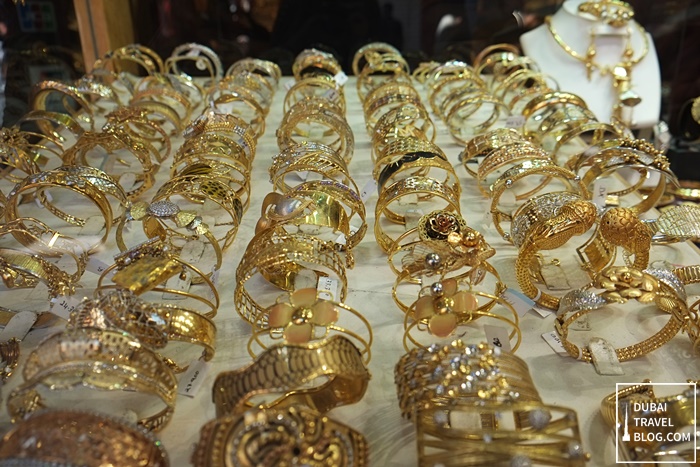 bracelets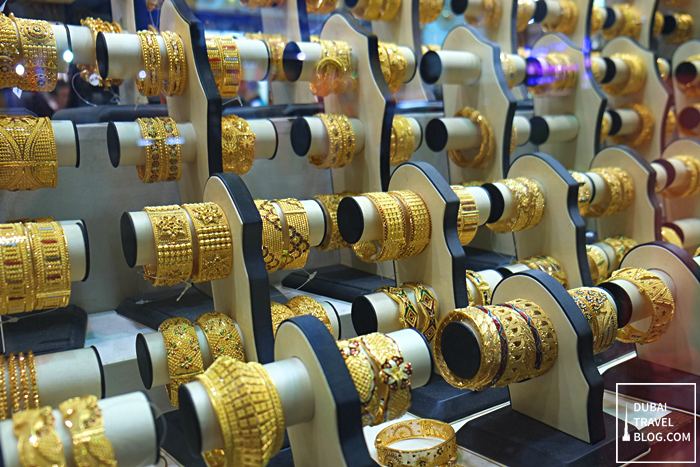 gold bangles
However, if you simply want to browse, you may also do so. Just be prepared of the vendors from each shop persuading you to purchase their merchandise. But don't worry, the don't sell hard, they are used to plenty of tourists flocking everyday.
Visit this popular tourist attraction in Old Dubai and be fascinated by the plenty of shops around. As a tip,  when you visit on a Friday, shops don't open until 4 pm.  Friday is, after all, a weekend in Dubai.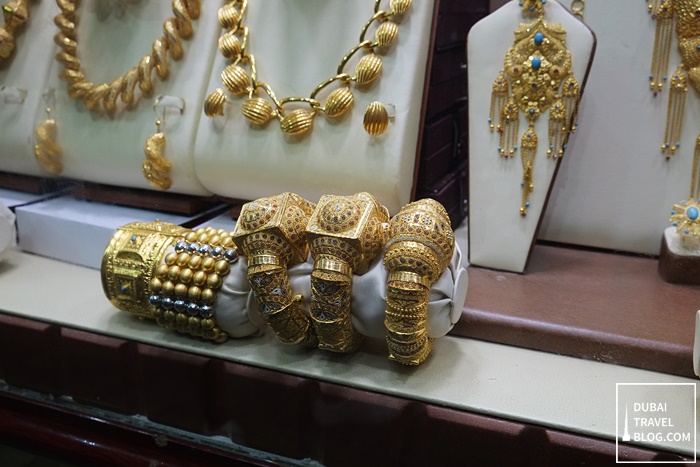 golden accessories and jewelry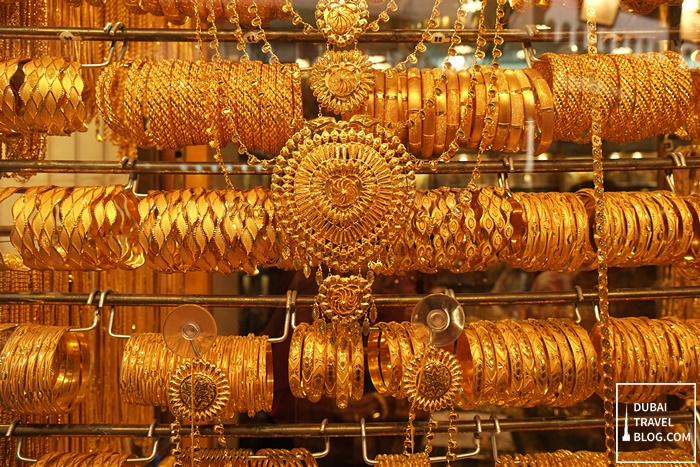 shiny gold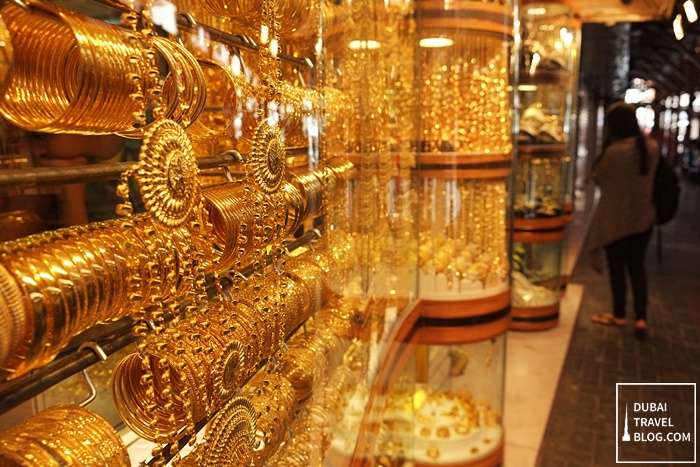 Gold market Deira – Old Dubai
Video of Deira Gold Market
Here's a clip of the Dubai Deira Gold Souk. Just a short video to see what you can expect when you visit the place.

How to Get There
You can get a taxi and just tell the driver to take you to the Gold Souk in Deira.
Nearest metro station is in Al Ras Metro Station (Green Line) or Palm Deira Metro Station (also Green Line)
Gold Souk is in the Deira side of the Dubai Creek.
Opening Hours
10 m to 10pm – Saturday to Thursday
4pm to 10pm – Friday