Just bought a bike at the Decathlon shop in Mirdif City Centre. My wife and I have been contemplating on getting a regular bicycle just to have some physical activity we can share together at a nearby park.
We're now based in Al Nahda and there's a huge family park where we could work up some sweat after all the Dubai food trips we experience in the city. We usually rent a bike for her for 30 Dirhams per 45 minutes which proves to be costly when we plan to exercise outdoors on a regular basis.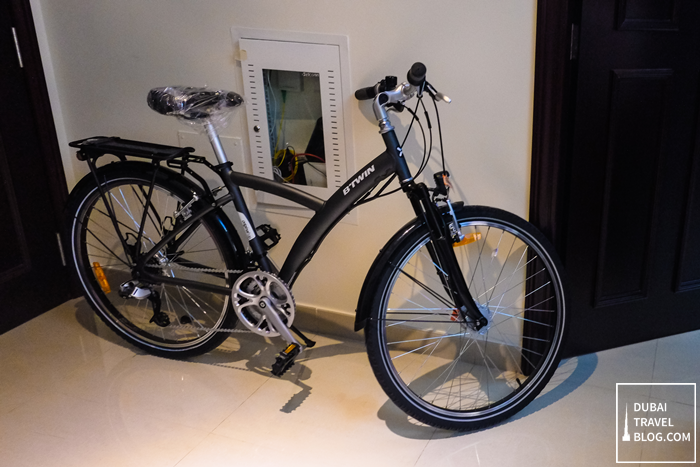 B'Twin Bike Dubai
We dropped by Mirdif City Centre last week. It was either we go to Sahara Center (in Sharjah) or Mirdif City Centre. We opted to go to the latter as it's been awhile since we dropped by this side of Dubai.
Decathlon Shop at Mirdif City Centre
Decathlon is a retail store for sports, fitness and outdoor enthusiasts that offers a wide range of merchandise and clothes for various sports and activities. I noticed that they specialize in their own line of brands, with each brand representing a different sport. The prices in the shop are also reasonable which is good.
It was great to visit the shop at a perfect time because of an ongoing sale for bikes. They have a huge collection of bikes so we had more options.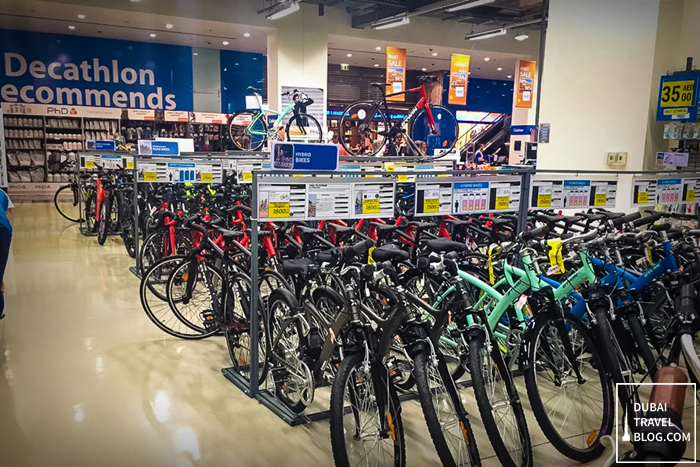 Decathlon retail store in Mirdif mall
B'Twin Hybrid Bike in Dubai
The sales rep answered some basic questions and based on our preferences, we got ourselves a B'Twin Hybrid Bike (Original 520) which is a mix between a city bike and a mountain bike. My wife and I are not hardcore cyclists, we just needed an all-around bicycle that matches both our profiles and the hybrid bike seemed a good fit.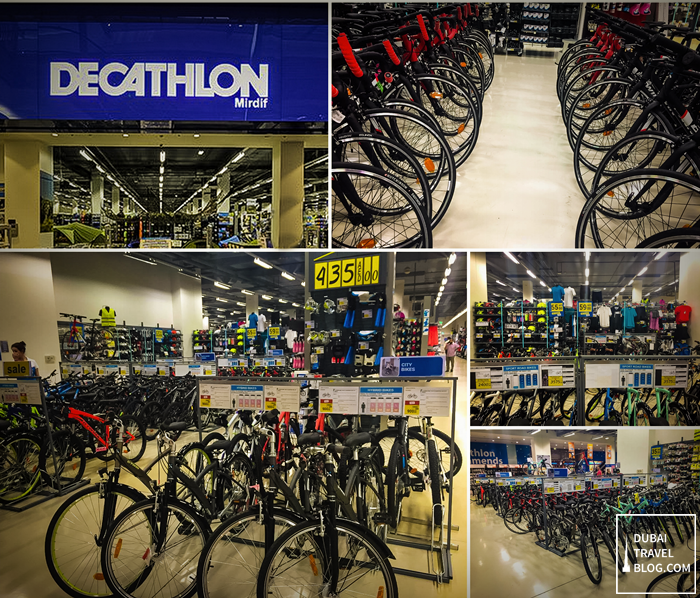 variety of bikes at Decathlon
The bike cost us 900 AED which is a good deal at 50% off. Definitely way better compared to the 30 Dirham rental fee at the park. We may be able to find something cheaper from Dubizzle or even in Dragon Mart, but we're wary about the quality. Better to invest in a new bike than worry about it breaking down, especially when we're clueless about these stuff.
Since we don't have a car and we're not sure if the bike would fit in a big taxi, we asked Decathlon to deliver the bike to our flat. We paid extra 100 AED for the delivery and it took just 2 days for it to arrive.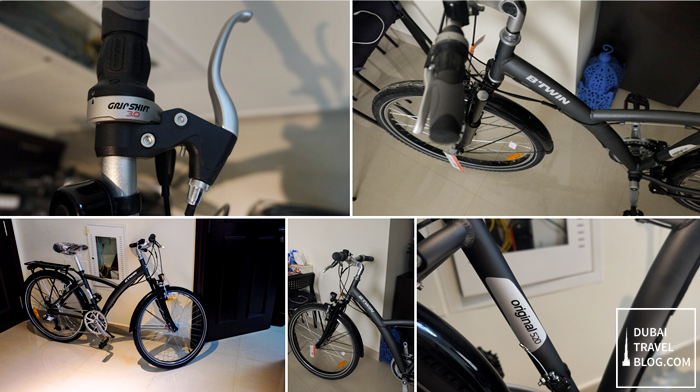 BTwin Bike Dubai from Decathlon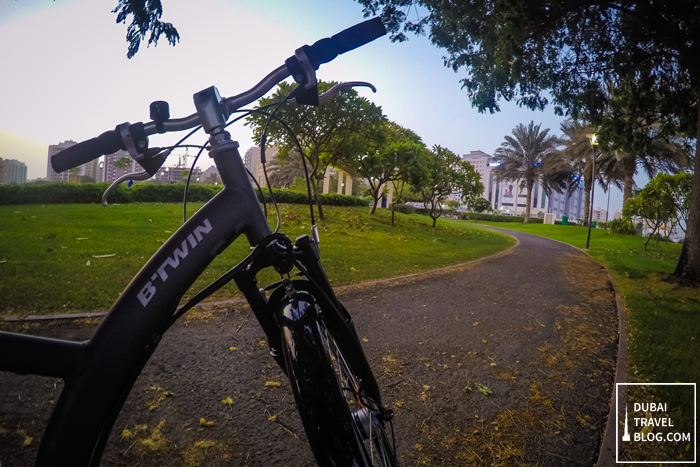 Al Nahda park cycling
I'll write more about cycling in the park in the coming days. But I'm glad we finally got ourselves this bike to keep us active especially during hot summer nights in Dubai.
Decathlon Dubai Shop Address
Ground Level of Mirdif City Centre
Near Pottery Barn Kids and Forever 21
Telephone Number: +971 4 283 9392