There's a nearby park near our apartment building in Al Nahda and ever since my wife and I bought a bike from Decathlon, cycling has been keeping us busy especially during this summer season in Dubai.
We transferred to the farther side of Dubai as rental costs are a lot cheaper. We seldom get to go out to the downtown area or even in the old district. What we do on lazy days is just stay at home or go to the park. The cycling has helped in making us become more active.
Related Post: Parks in Dubai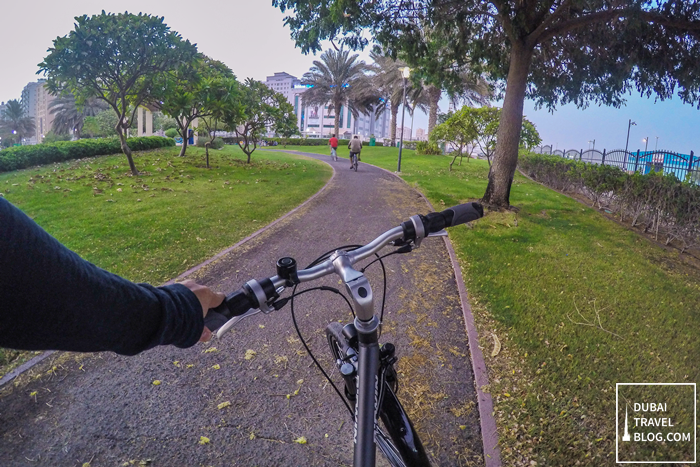 cycling track in Al Nahda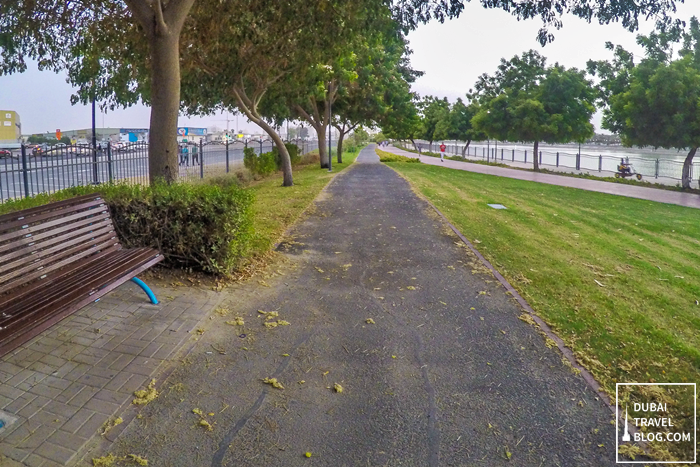 green! trees and grass
Bike Path at Al Nahda Pond Park
Al Nahda Pond Park is a family park that boasts of a huge pond that covers more than 50 percent of the park. There are many options for families and groups to play sports (volleyball, basketball, soccer). They have a play area and inflatables for kids and a workout area too.
The jogging track reaches 1300 meters and the cycling track is about 1400 meters. There are also gazebos for families to have a picnic outdoors.
Camera Used in this Blogpost: GoPro Hero Silver 4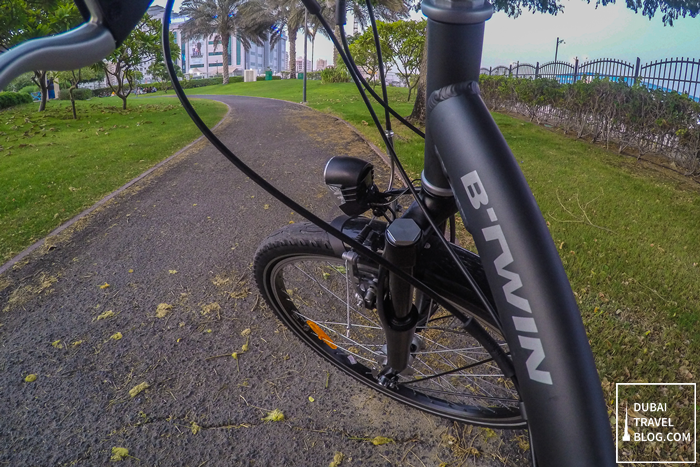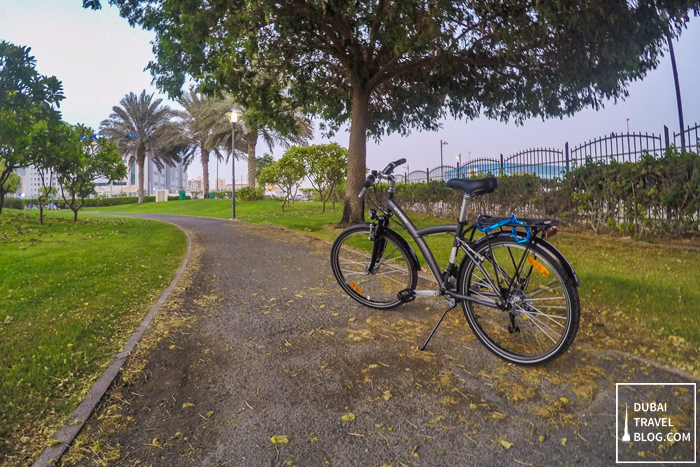 dedicated bike path at the park at 1400 meters.
I'm so happy we got a bike as it makes our exercise more fun. We usually run about 5 laps on the bike and with the summer heat, we get a good fitness workout afterwards. The greenery is also a fresh sight amidst the residential buildings and concrete road.
In case you don't own a bike, there are bike rentals available for 30 AED for 45 minutes.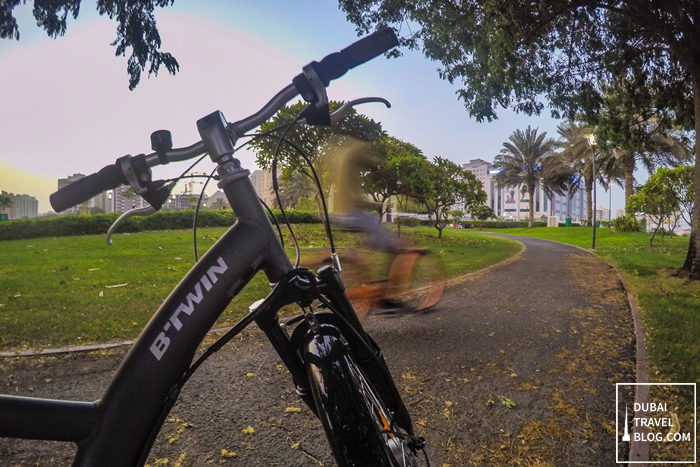 B'Twin bike we bought from Decathlon (got it at a sweet deal of 900 AED)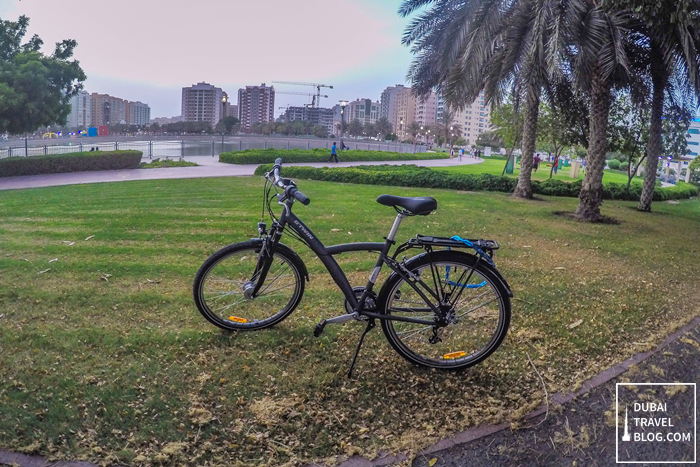 huge park
Al Nahda Pond Park Location Map
Here's a Google map of the pond park. Located in Al Nahda 2 area.