If you're looking for Mexican cuisine in Dubai, you might want to try Rosa Mexicano restaurant located at the Lower Ground Floor of The Dubai Mall. We dropped by this mall one afternoon for a heavy meal.
Rosa Mexicano Restaurant
The Dubai Mall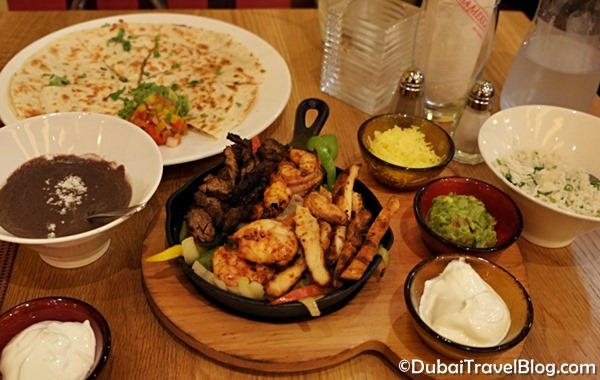 food on our table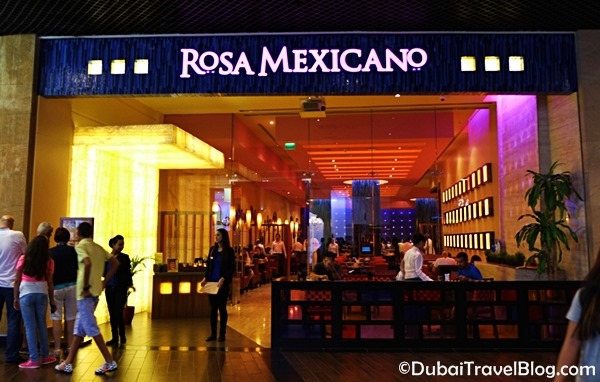 Rosa Mexicano Dubai Mall
Mexican Food at Rosa Mexicano Dubai
Rosa Mexicano means "Mexican Pink" and the first restaurant branch was established in 1984 in New York. In the UAE, aside from Dubai Mall, they also have a branch in the Mirdif City Centre.
Restaurant Interior
When you enter, you can already sense a festive mood because of the lighting and decoration.
The restaurant offers a colorful ambiance of modern interiors that feature dramatic details as you dine in. This is a spacious restaurant and towards the back, you can see a beautiful display of a mini "human waterfalls" same like mall's display.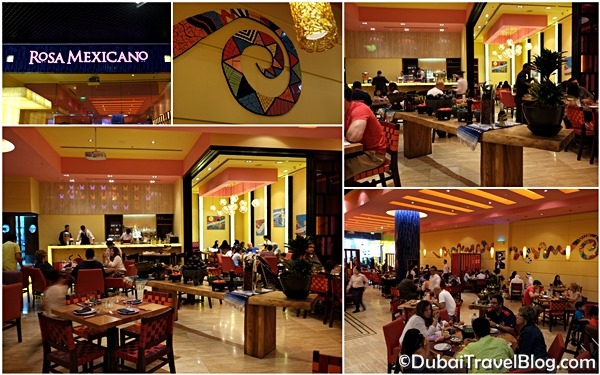 inside the spacious resto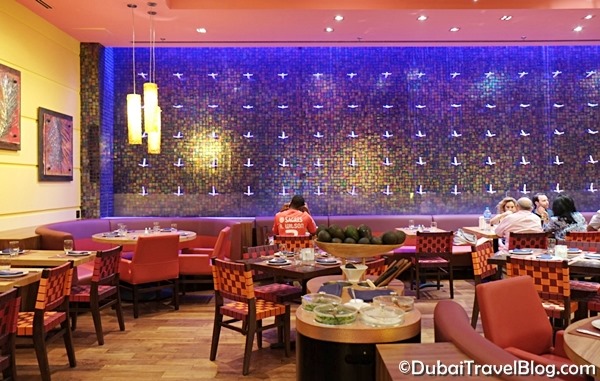 mini human waterfalls backdrop as you eat
House Specialty: Guacamole en Molcajete
Their house specialty is their freshly made guacamole with avocado, jalapeno, tomato, onion, and cilantro. Served with tortilla chips and tomato salsa. They prepare it in a traditional lava-rock mortar and it's also done in front of you so you can guarantee that the dish is served fresh.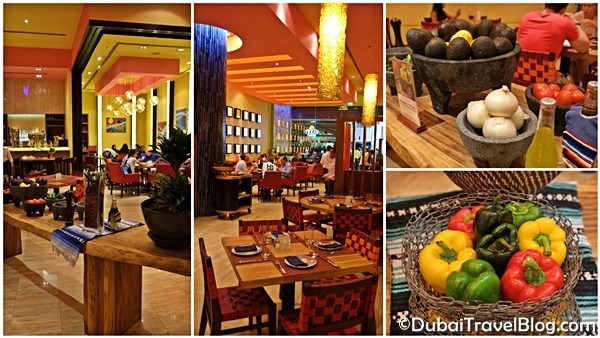 fresh avocados!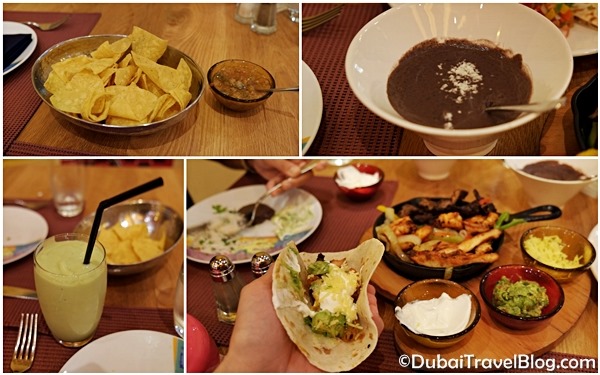 OUR FOOD: tortilla chips with salsa (free appetizer), black bean mix to add more flavor to our fajitas, avocado shake quesadillas and mixed fajitas
Quesadillas and Fajitas
The main dishes we ordered are Quesadillas with grilled chicken add-on (56 AED) and the Mixed Chicken, Beef, and Shrimp Fajitas (99 AED).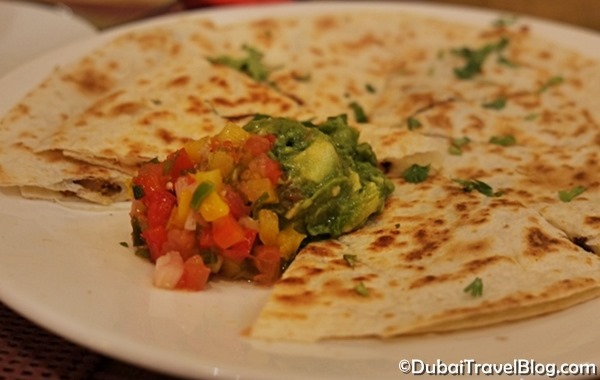 Chicken Quesadillas – total of 56 AED
Two Flour tortillas filled with Chihuahua cheese, served with pico de gallo and a small side of guacamole plus grilled chicken filling – 56 AED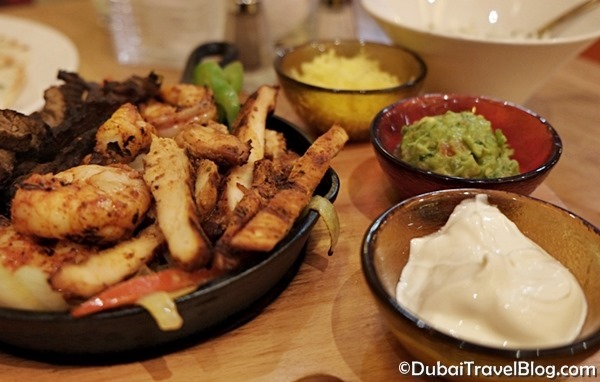 Mixed Fajitas – 99 AED
Served with warm tortillas, bell peppers, onions, guacamole, cheese, and crema
De Mezcla – Mix of chicken, beef, and shrimps
If you want to try Mexican food with American-size servings, you may want to check this restaurant in Dubai Mall out. Plenty of space inside and you can dine in a festive atmosphere.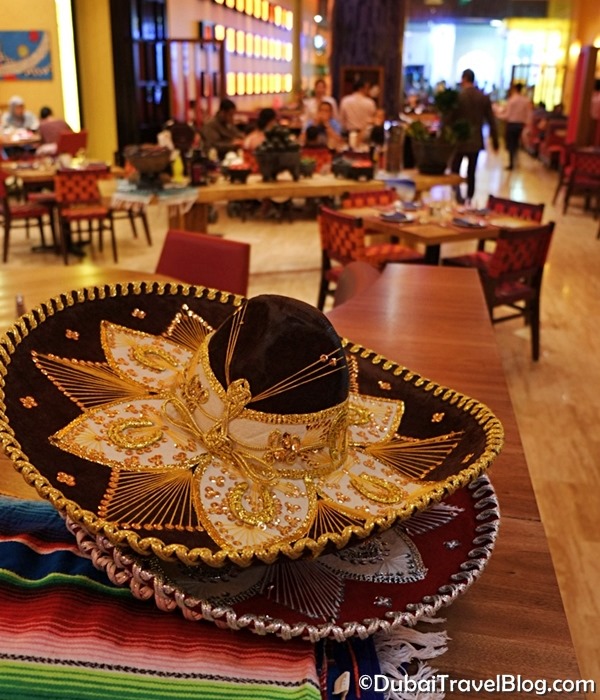 Mexican hat
Rosa Mexicano Dubai Restaurant Details
The Dubai Mall branch
Contact Number: (04) 388 2505
Mirdif City Centre branch
Contact Number: (04) 285 8988
Website: www.rosamexicano.com
Facebook Page: http://facebook.com/RosaMexicanoArabia