While Skydiving over the Dubai Palm is one of the most extreme adventures in Dubai, if you're still unsure about it, there is also another type of skydiving which is done indoors and is still exciting. When you visit Dubai and decided you want to do something that's extraordinary and thrilling, we recommend trying out iFLY Dubai (BOOK HERE). Even if you have no plane to drive and no parachute to pull off, you can still experience flying high with this tourist attraction.
Located in Mirdif City Centre mall, this is an indoor skydiving experience like no other, that's what iFly Dubai offers to visitors and tourists who choose Dubai. Powerful jet streams will lift you up to 4 meters up with a controlled environment at a double vertical wind tunnel.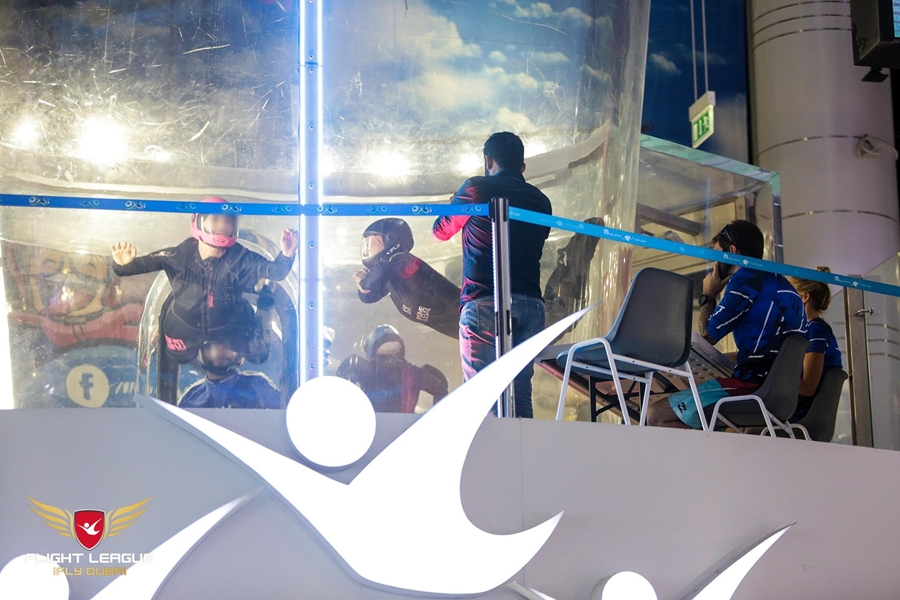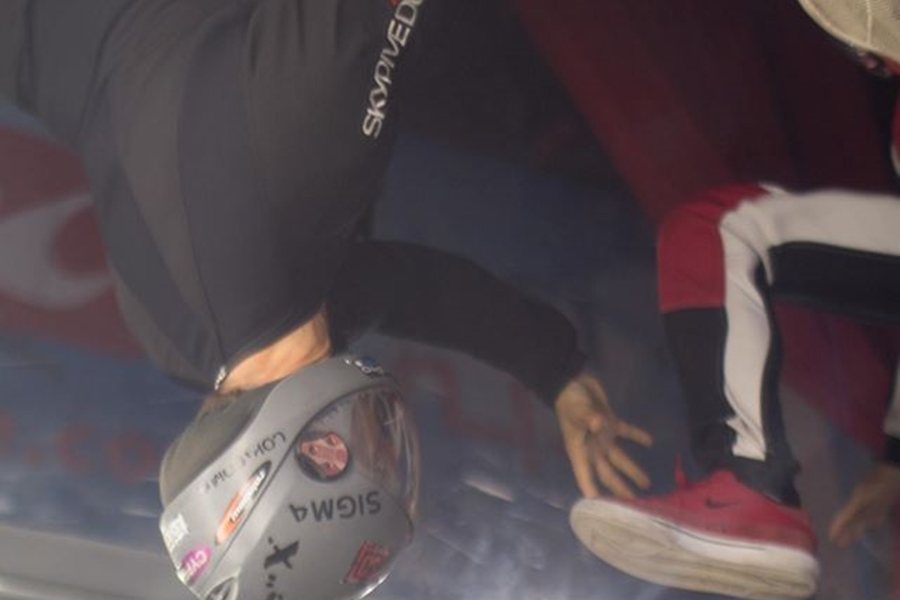 Buy Ticket To Ifly Dubai Online
One good advantage of defying gravity with Ifly Dubai is that there is less danger than doing it outside. The indoor environment is safer since the professional staff can control the environment and keep you and your family safe. This is already a great option for those who want to get flying experience with the first-hand level of security.
Ifly Dubai has set new records in the vertical wind tunnel industry as a launch with the first-ever double vertical wind tunnel. This attraction includes air conditioning to keep feeling cool while they are flying meters above the ground.
The patented technology used by the company makes sure that you and your family have a higher degree of safety and can cater to all types of flyers from beginners to professionals. Their wind tunnel has 2 gigantic fans with a size of more than 3 meters diameters each. They run with 2 x 400 horsepower by tunnel and it can blow up to 200kph.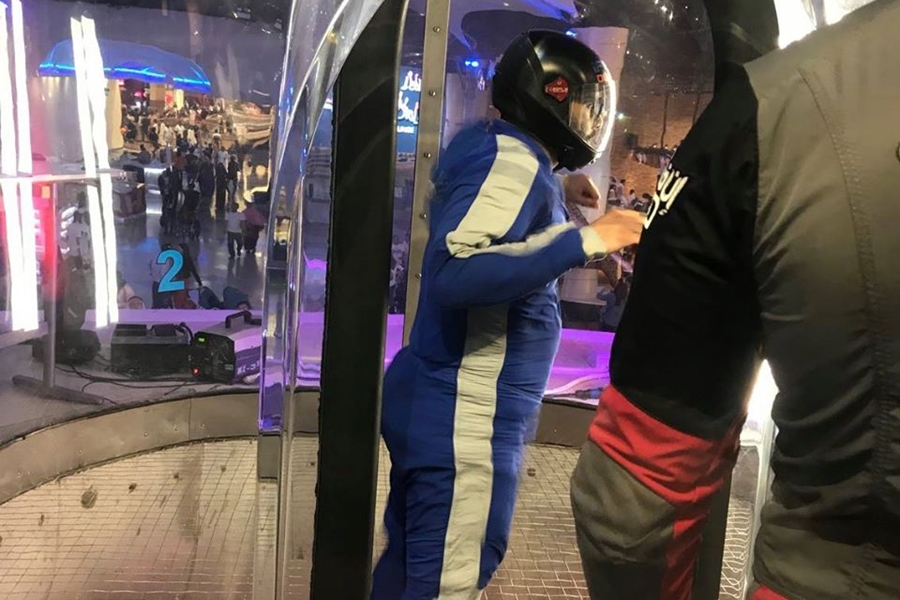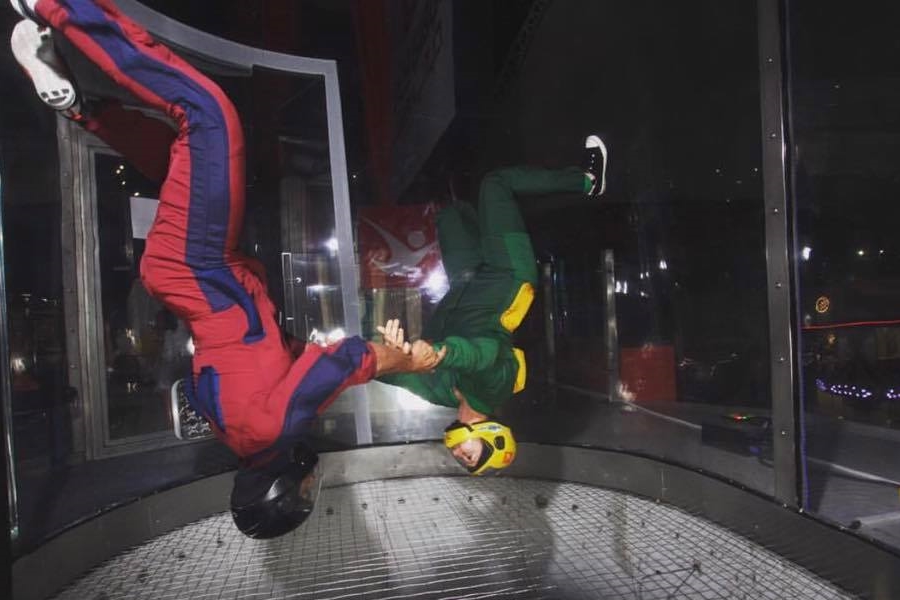 Ifly Dubai offers different levels of experience as well. You can try out Ifly VR 2.0 so you can feel the thrill of skydiving over the best locations in the world. It is the first and only virtual reality activity of its kind in the city of Dubai.
This the Mirdif experience wherein you can enjoy any type of leisure and entertainment at a special price. There are packages that include 5 attractions and 6 attractions. With the 5-attraction deal, you can experience full access to orbit, magic planet, sky trailing climbing wall, yolla bowling, and little explorers. Meanwhile, the 6-attraction deal includes the same activities but with iFly Dubai for first-time flyers as an addition.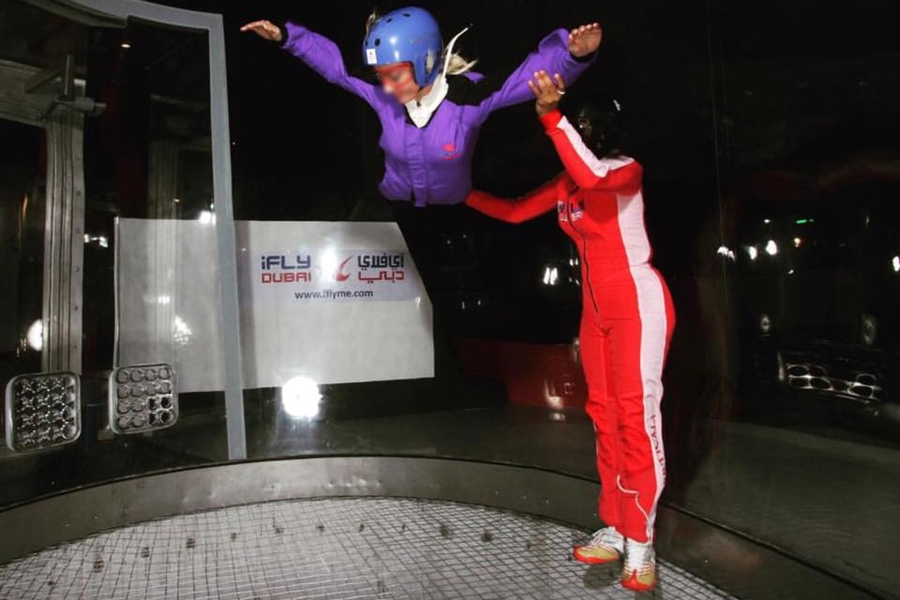 What To Expect
There are pre-flight criteria before you get an access to the services of this attraction.
You can contact the company for more information about this.
3 years old and above can experience flying already.
Pregnant women are not allowed to fly.
Video: Ifly Dubai
Check out this video of Ifly Dubai and what you can expect from this tour.
Contact Information
iFLY DUBAI – BOOK HERE
Address: 3rd floor, Play Nation Area, City Centre Mirdif, Ghoroob, Sheikh Mohammed Bin Zayed Road, Dubai
Website: https://www.theplaymania.com/ifly/about-ifly-dubai
Opening Hours: 12:00 PM to 10:00 PM
Google Map
Below you can check a map guide how to get to Ifly Dubai in Mirdif City Centre.