Jailbird Dubai is a fried chicken burger joint that specializes in crispy, juicy, real, fried chicken tenders. They have a variety of buns and chicken fingers to choose from. The food is also messy and delicious. In fact, they provide hand gloves so you can eat and enjoy the messy goodness!
It's been a while since my wife and I went out for a food review. But when this opportunity to visit Jailbird came up, the place piqued my interest as it is not your typical burger chain. They focus on fried chicken burgers with a variety of buns and flavors.
Aside from the food, they have some cool video content on their Instagram account that made us even more curious to check the place out.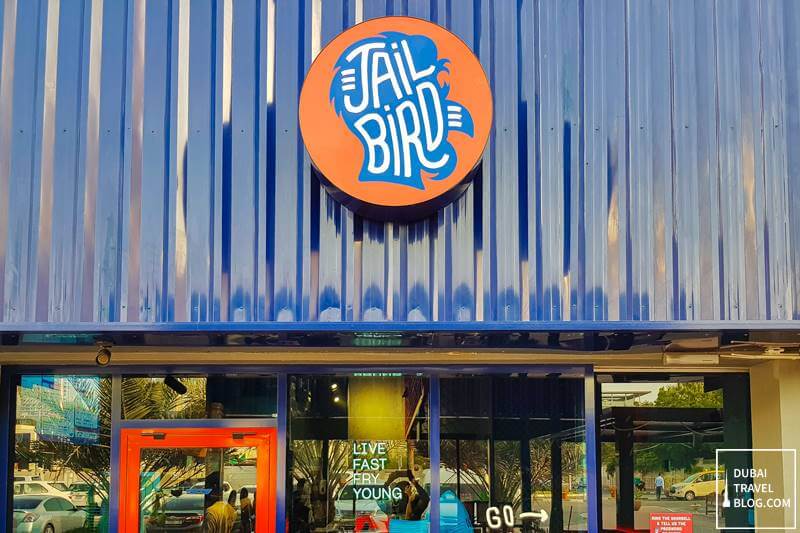 Jailbird – Jumeirah Branch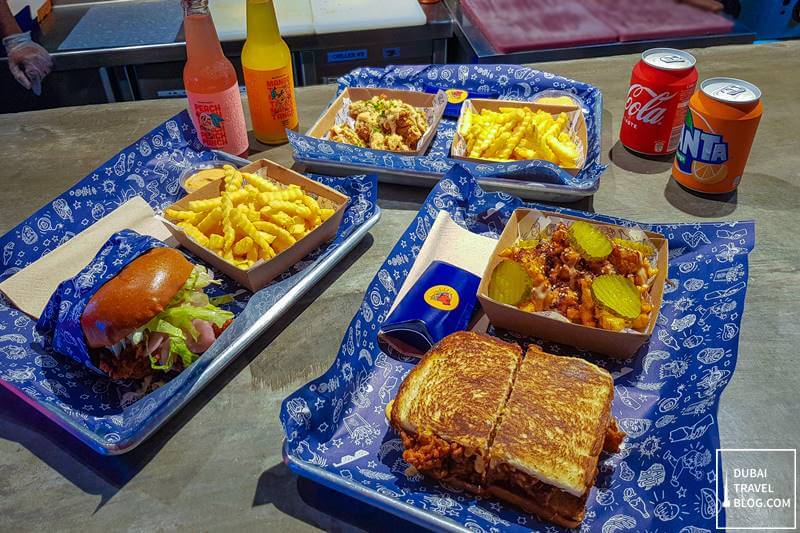 Jailbird experience
Restaurant Review: Jailbird Dubai Fried Chicken Burgers
Jailbird Dubai currently has 4 branches across the city – Jumeirah, Mirdiff, JBR, and Motor City. We visited the Jumeirah branch on a weekday. The industrial-styled restaurant, though small, has some interestingly funky wall art and design.
As this was our first time visiting the burger joint, we asked for their bestsellers. They recommended their Nashville-Style Bun and Sando Melt sandwich.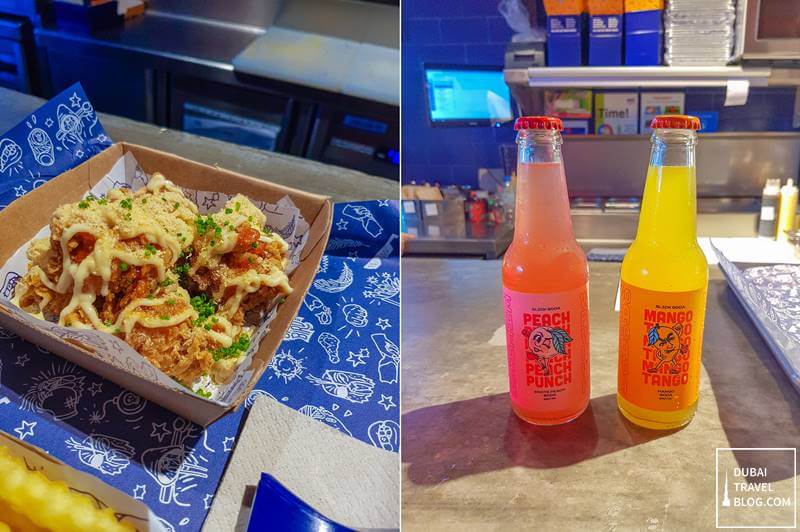 Bee Sting Nuggz – tabasco honey, sriracha, crunchy cheese and chives
Slick Sodas – Peach Punch and Mango Tango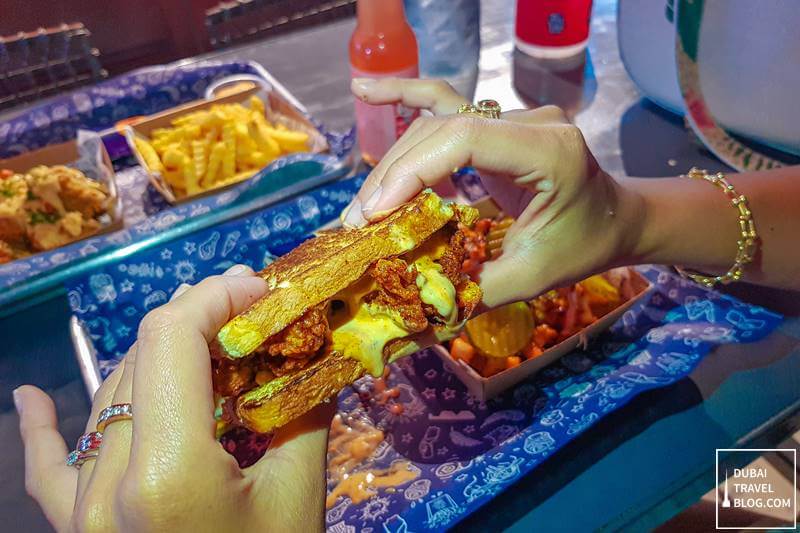 Sando Melt – chicken tenders, cheese, fondue and JB sauce
Nashville Style – hot glaze, pickled onion, dill pickles, iceberg lettuce and JB sauce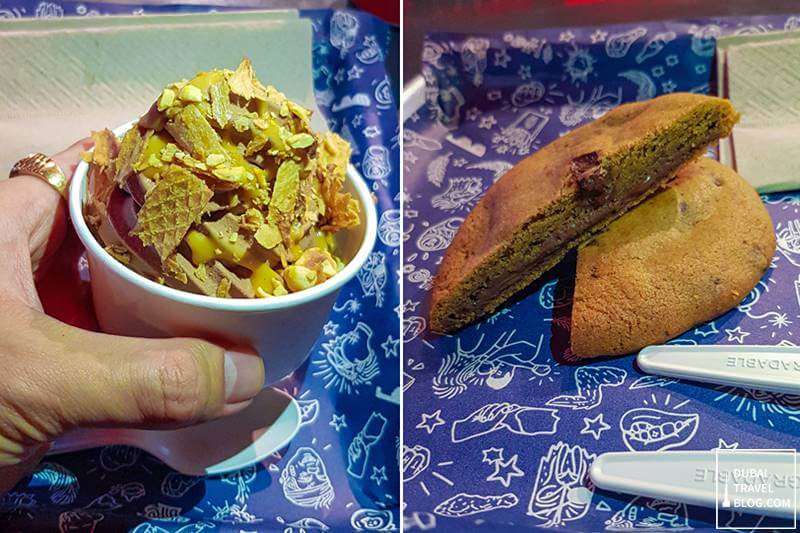 chocolate soft serve, chocolate cookie for dessert
The Nashville Style bun features hot glaze, pickled onion, dill pickles, iceberg lettuce and JB sauce, and fried chicken tender in between two soft brioche buns. The Sando Melt Sandwich includes chicken tenders, cheese, fondue and JB sauce. You can choose the level of spiciness for your tenders, too.
Aside from the buns, we also had their Pretty Boy Fries featuring crinkle-cut fries, pickles, JB sauce, miso, soy glaze, Nashville spice, and furikake. We also had an order of their chicken nuggets called Bee Sting Nuggz which had tabasco honey, sriracha, crunchy cheese, and chives.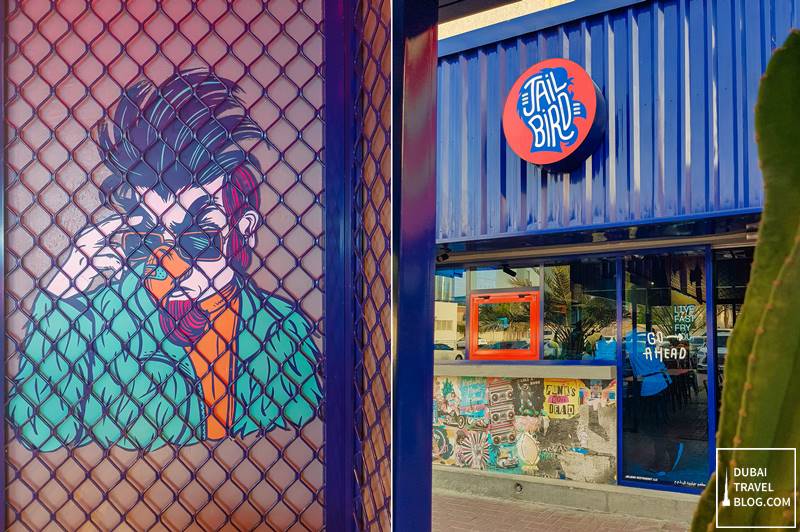 Jailbird mural
Overall, the food was tasty and enjoyable. The burgers were messy to eat but that's part of the fun. The chicken nuggets were also excellent. If you like fried chicken and are looking for an alternative to the usual burger chains, then Jailbird is worth checking out.
I'm also glad that we prepared to visit this place. When you have these burgers, you forget all your diets and expect the meal to be messy, messy good. We were so full from our experience.
Nashville-Style and Sando Melt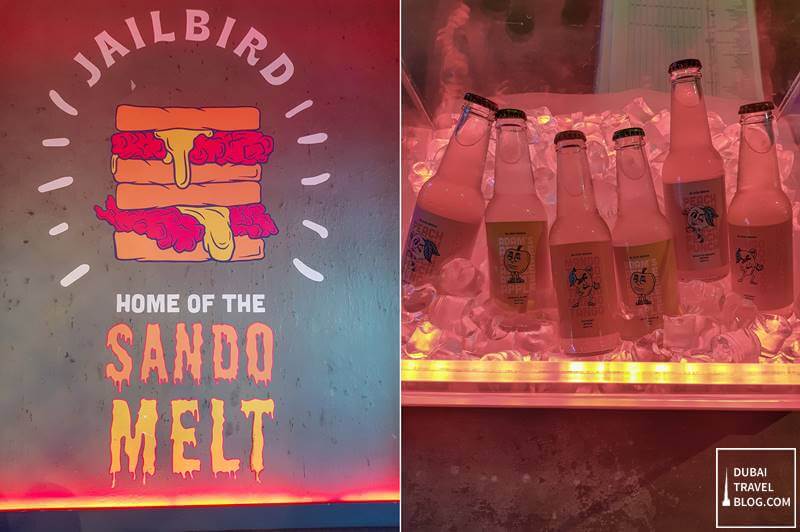 Jailbird in Jumeirah
Jailbird Branches in Dubai
Here are the current branches and their location maps below:
17 Photos of Jailbird Chicken Burger Joint in Dubai
Here's a gallery photo album of the restaurant based on our visit:
Summary
I like how juicy and flavourful these chicken in the buns were. If you haven't tried Jailbird, I highly recommend that you do. The chicken is juicy and their customizable sauces add an extra zing to the burger. So if you're ever in Dubai and craving a good chicken burger, be sure to check out Jailbird.
Contact Information
Jailbird
Branches: JBR – MOTOR CITY – JUMEIRAH – MIRDIFF
Website: https://www.jailbird.co/
Instagram: https://www.instagram.com/jailbird.ae/
Facebook: https://www.facebook.com/jailbird.ae/
Google Map Location
Here's a map guide to the location of this specific Jailbird branch in Jumeirah, Al Safa area: