Dubai offers plenty of outdoor adventures and activities for the thrill-seeker. You can have a hot air balloon ride over the Arabian desert, go scuba diving in the Persian Gulf, try kite surfing or ultimately Skydive over the Palm Islands.
We have listed the top outdoor adventures and activities you can do and this would be best experienced during winter season when the weather is great to experience outdoors!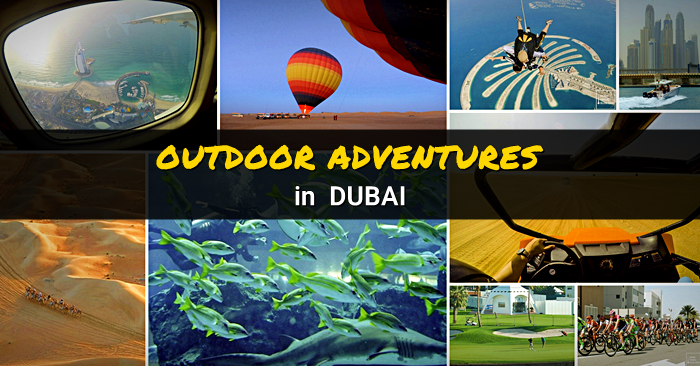 17 Outdoor Activities in Dubai for the Active Ones
We hope this post will give you an idea of planning your next adventure in the city. We will add more adventures as this list is definitive (yet). For now, here are some top a outdoor activities that you can do in Dubai .
Hot Air Balloon in Dubai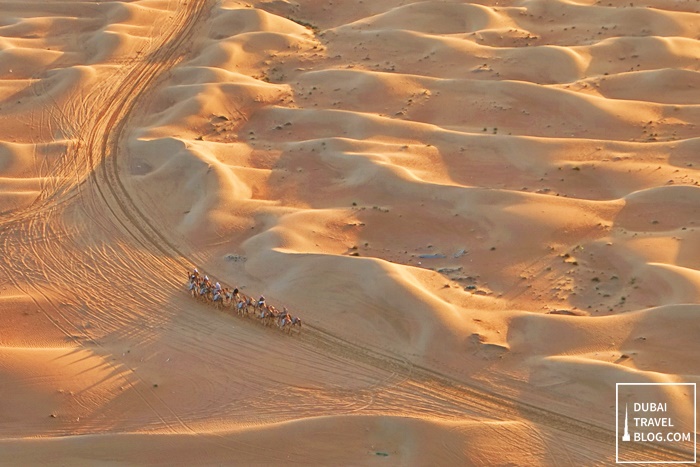 Wake up early and witness the amazing sunrise as you float on a hot air balloon over endless sand dunes. The early rise will be worth it as you hover over blankets of desert sand. At times, you will see some Bedouins as they walk their camels and go about their daily lives in the desert. Overall, this is a good opportunity to be on top of the Dubai desert!
Visit ballooning.ae
Skydiving over the Palm Islands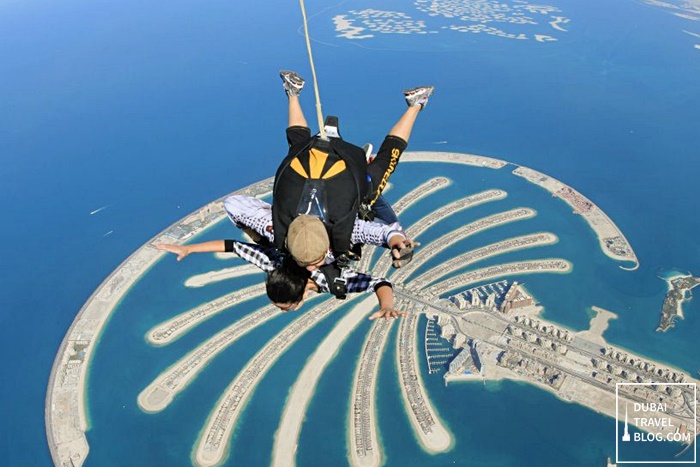 If you've been thinking of jumping off a plane, what better way than to book a tandem dive and choose to skydive over the Palm Islands for a unique adrenaline rush. Skydive Dubai has two locations for you to jump – over the desert and over the Palm.  For a unique experience,  you can't go wrong with the view from the top over the artificial islands.
Visit: skydivedubai.ae
Related Article: Five reasons to skydive in Dubai
Mountaineering
Trek the UAE mountains and go for an overnight camping in the desert. You will be trekking the unique rocky terrain in the outskirts of Dubai which also gives you a different view. Whereto find these mountain climbing groups? Try asking staff from adventure sports shops for leads on groups that conduct regular mountain trekking activities.
Desert Dune Bashing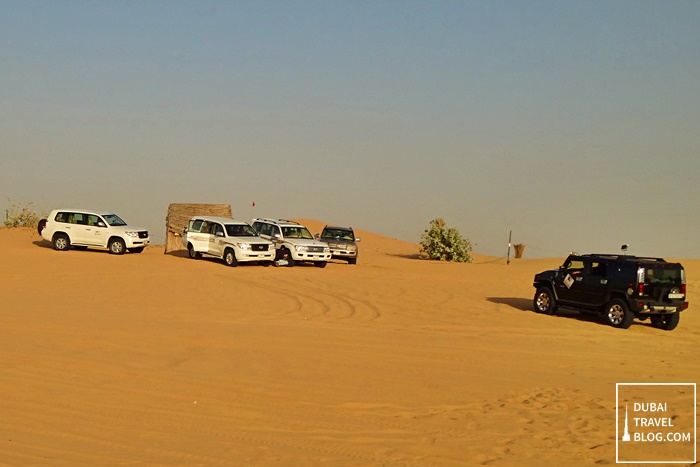 Dubai is known for its vast desert landscape. With a desert safari adventure always a part of every tourist's list.  During this trip, tour operators include the sand Dune bashing experience as you head to the camp site. Hold on tight and makes I retouching fasten your seatbelt as the 4×4 takes you to various areas at varying slopes.
Bungy Jump
There's a bungy jump in Dubai operated by the Gravity Zone. Bungee jumping is a different thrill as this is a continuous freefall drop even if it's just a short one. This is a 50m jump which is a sure way to satisfy adrenaline junkies.
gravityzone.co
Horseback Riding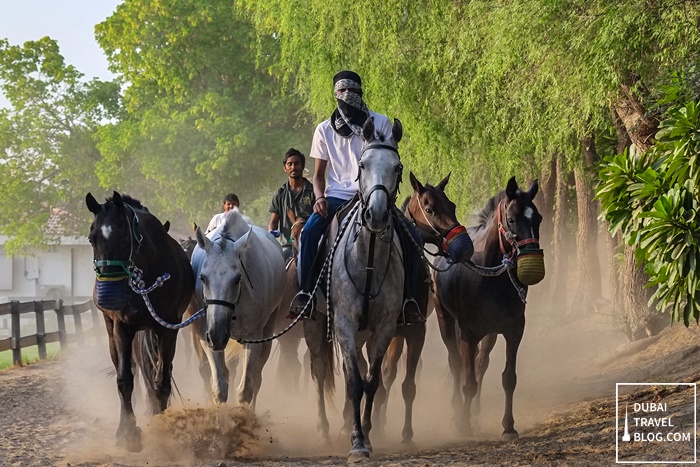 Did you know that the Dubai World Cup is the world's richest horse race? This is an exciting event where plenty of Dubai's elite prepare for and witness a variety of horses raving competitively.
Emirates Equestrian Centre and Jebel ali Equestrian Club are some of the nearby centers in the city. But for those who gave time to head out into the desert, the Al Jiyad Stables,  Elite Rangers and JA Resorts Al Sahra Desert Resort Equestrian Center are places that you will surely fancy.
EmiratesEquestrianCentre. Com
Kite Surfing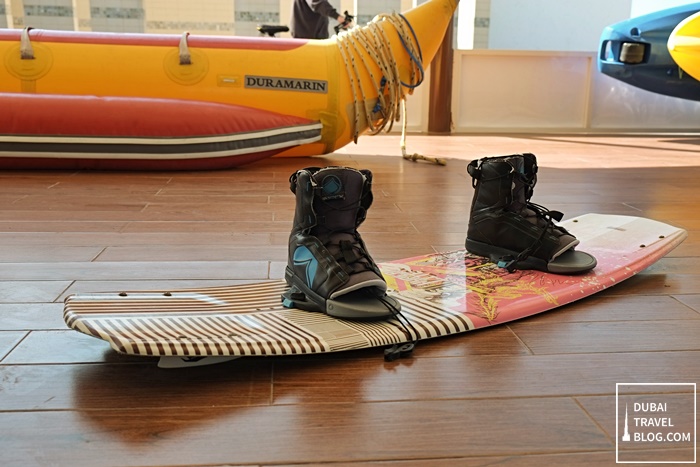 Head to Kite beach and play with the wind as you perform stunts on a kite board. Schools are available near the kite beach and there agencies that will teach you to learn this sport. Good time to kite surf in Dubai is from December to April as these are the month's when the winds are strongest.
Cycling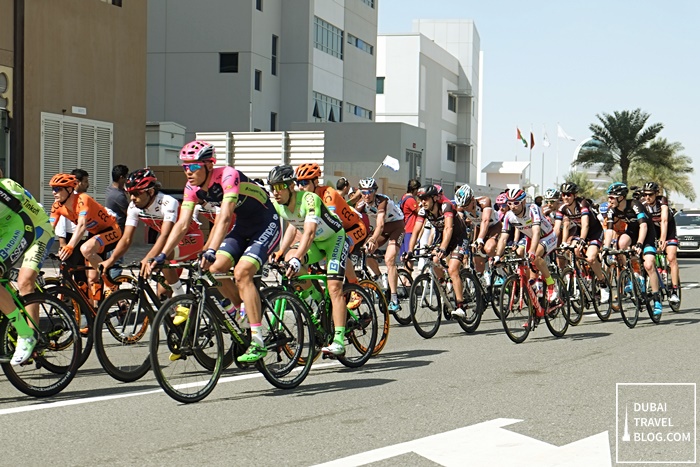 Work up dome cardio and ride a bicycle. There is more than 100 km of cycle tracks set up in the Emirate for you to cycle. During December there is a Spinney Dubai 92 Cycle Challenge with more than 2000 cyclists participating.
If you just want to bike at your own pace, Dubai offers plenty of cycling tracks for biking enthusiasts. But you can also look at your local neighborhood park as there might be an available cycling lane.
Related Post: Cycling in Al Nahda Pond Park in Al Nahda 2
Deep Sea Fishing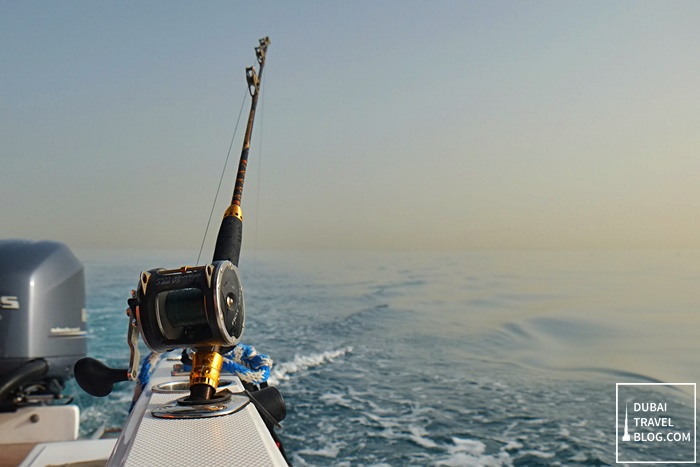 Book a yacht to take you for morning or afternoon of deep sea fishing. The rich aquatic water of Dubai is filled with sea life. Catch barracuda fishes, giant mackerel,  squids, Sherries etc. The yacht can also give you a side trip to the Palm Island and various photo opportunities with the Burj Al Arab and Atlantis, The Palm Hotel.
Stand up Paddleboard
For the less extreme, you can rent some surfboards and try stand up paddling (SUP). Strengthen your core and have fun as you paddle through the clear and warm water of the Arabian Gulf.
Dune Buggy Adventures
Drive a manual-transmission 1500cc buggy and experience an exhilarating dune drive as you explore the mystical scenery of the U.A.E. desert with its magnificent rippled golden dunes. Try not to get stuck in the sand though!
You can book a dune buggy experience via DeltaAdventures.ae
Our blogpost experience driving a sand buggy in Al Faqa desert here: Dune Buggy Experience in Al Faqa Desert by Delta Adventures
Diving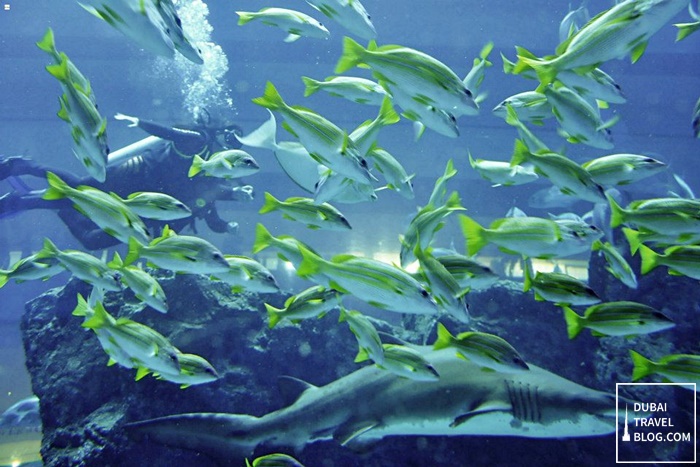 Various diving centers in Dubai are available so if ever you want to get an Open Water Dive License, you can learn from the experts and dive in the deep waters of the Persian Gulf.
Another unforgettable diving  experience would be in the Dubai Mall's aquarium. You might want to check it out as for a unique scuba adventure in Dubai.
A bonus, there are also free dive centre's where you can learn to hold your breath and swim into the deep without using a tank. This is something more  extreme that you can consider and it's not for the faint.
Visit alboomdiving.com
Polo
Polo clubs in Dubai are aplenty.  The   Polo season runs from October to May and games are held at the Dubai Polo Club at Desert Palm and the Dubai Polo and Equestrian Club – Arabian Ranches. Classes are available ehich is also open to everyone who want to learn this sport.
DubaiPoloClub.com
PoloClubDubai.com
Golf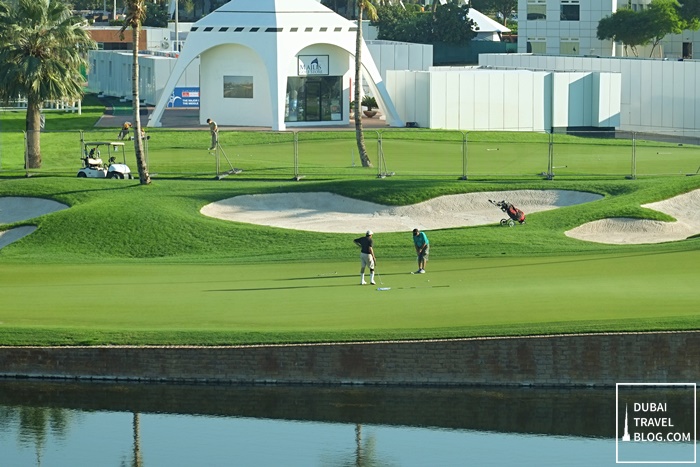 Did you know that Dubai has over 11 world class golf courses?  Dubai is a known host of golf tournaments, including a couple of the European Tour events. You might wonder how this city planted so much greenery but that's Dubai for you.
Motor Racing
The Dubai Autodrome is where car enthusiasts can witness fast cars battling it out in a race. Car lovers, you won't find a better place in Dubai than this location.
Parks and Fitness Camps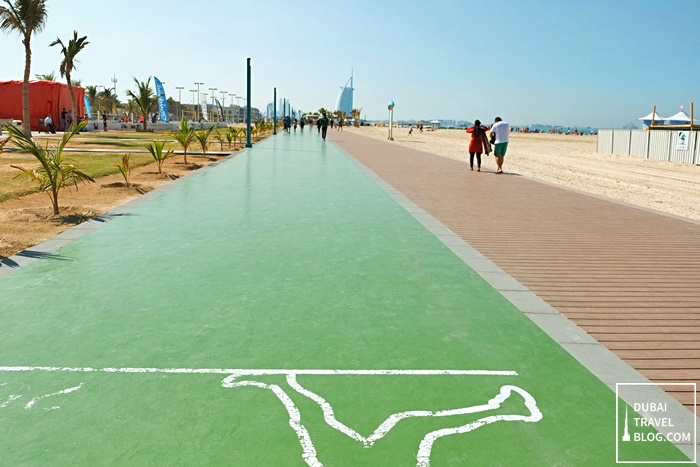 If you just want to work up a sweat, jog on the tracks of various parks in the area. It doesn't cost much and you can exercise in these recreational places scattered in the city.
Beach Weekend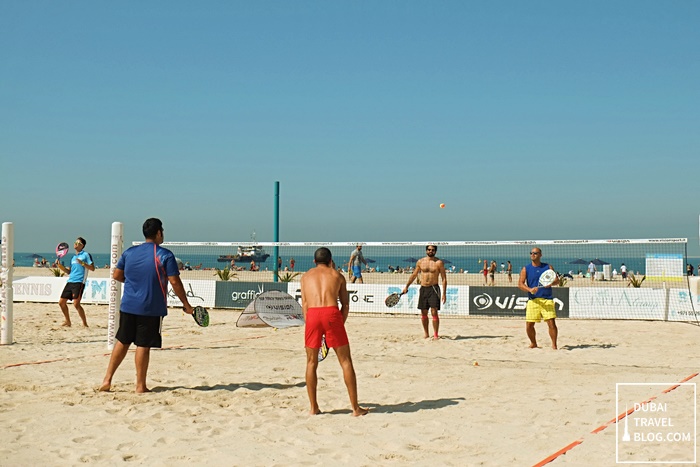 An easy and relaxing place would be the open beaches for you to just get some tan. Lounge on a mat and swim on the beach. There are plenty of beaches available and are open for the public. You can also join people who play around of volley or beach tennis or do other beach activities. Jumeirah beaches are popular open beaches in Dubai. Some notable beaches are also Kite Beach, Umm Suqeim Beach, Al Mamzar Beach, etc.
Related Post: The Beach at JBR
With all these outdoor activities in Dubai,  you will never run out of things to do! Head out and enjoy these various activities. Did we miss anything? Of course, we did. Do let us know and we'll add it to this list.