XVA is a combination of an art hotel, art gallery and vegetarian restaurant. This is located in Al Bastakiya which is part of the Al Fahidi community – one of the oldest neighborhoods one in Dubai.
We were passing through the alleys in Al Bastakiya when we saw a door that was slightly open. Curious, we decided to step inside – the sign said it was open anyway. This was the main entrance of the XVA Hotel (check rates).
XVA in Al Bastakiya, Al Fahidi Neighborhood in "Old Dubai"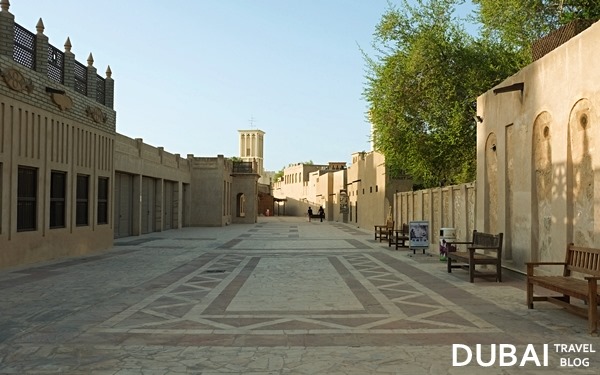 starting point in Bastakiya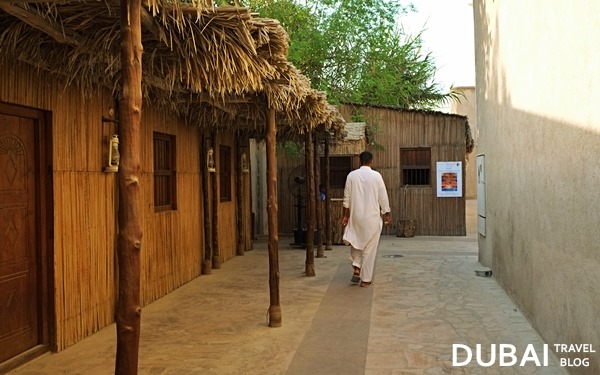 passing through the alley
It was Friday when we arrived and Bastakiya was quiet as some shops were closed. Friday is a weekend (including Saturday) which explains why only a few tourists were around in this heritage spot.
This is one of the places you must visit when you want to see Dubai beyond the skyscrapers and modern landscapes. You can head to Al Fahidi and feel how this Emirate was before it became this giant of a city.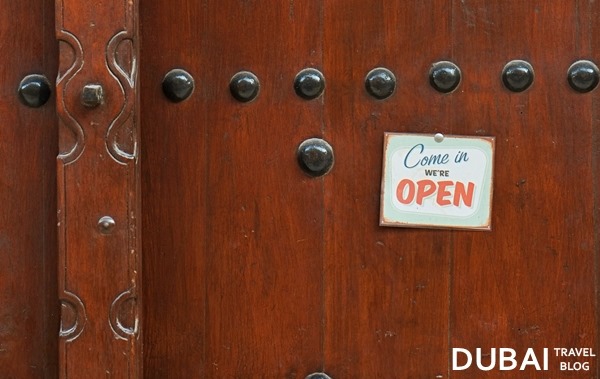 Come in, We're Open
XVA Gallery Art Hotel & Cafe in Bastakiya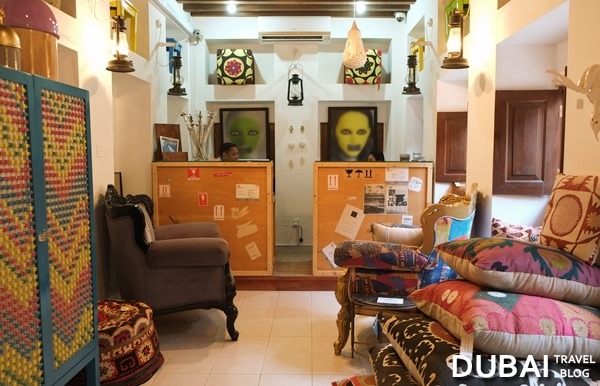 Hotel Reception area, colorful decorations in this boutique hotel
XVA was set up in 2003 and includes three courtyards, three wind towers, and a rooftop terrace with views of the neighborhood and its history. It's one of Dubai's best kept secret because of the old charm that it carries.
XVA GALLERY
The gallery is one of the leading galleries in the Middle East that specializes in contemporary art. We went inside and one of the staff let us browse through paintings, collections, and other items for sale. Just ask and they will assist you with your questions.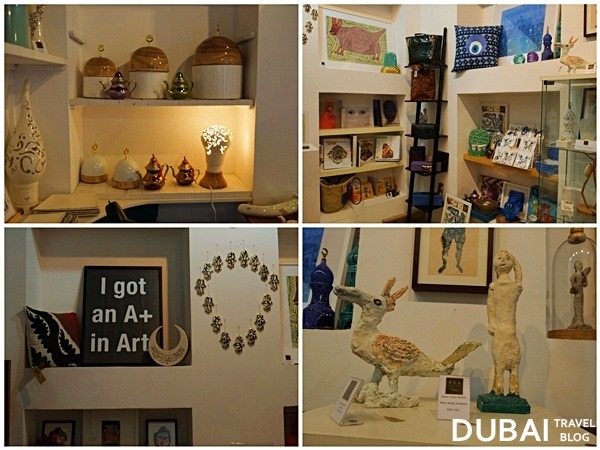 art and stuff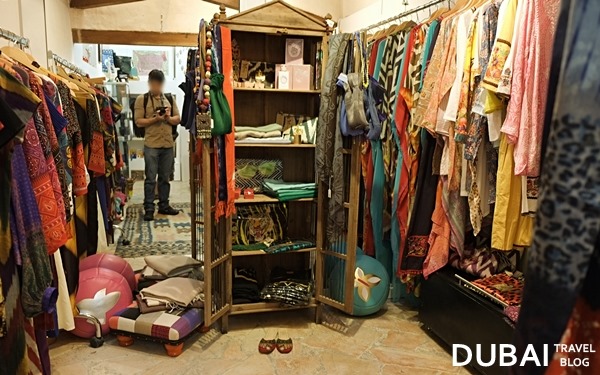 colorful clothes and items
XVA CAFÉ
The XVA café serves Middle East-inspired vegetarian food including salads, soups and cheesecakes. The natural light in the restaurant makes it a great place to relax while dining. The café opens 7am for breakfast and last orders are at 9pm. Room service is also available if you want to dine inside your room.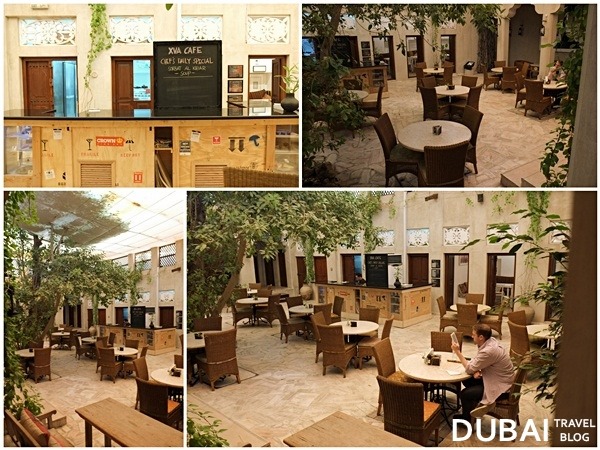 XVA café in one of the courtyards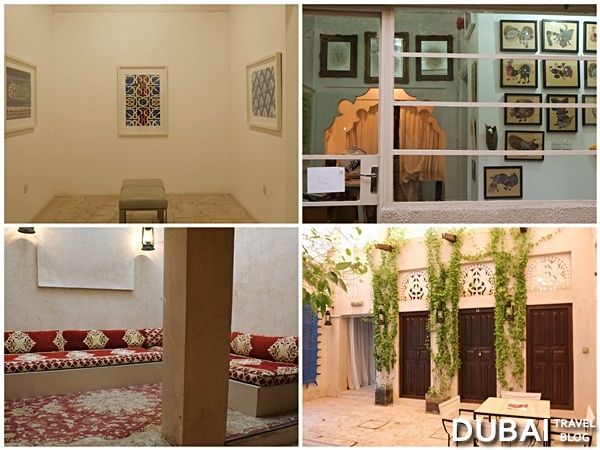 painting and courtyards
XVA ART HOTEL
The art hotel has 13 bedrooms with each room being uniquely designed. It is a stylish boutique hotel that offers a charming set-up with rooms like Henna room, Moon room, Dish-Dash room, etc.
Checking in the hotel or just passing by as a visitor is a remarkable experience as you discover the courtyards, wind towers and small spaces that it offers in the heart of Old Dubai.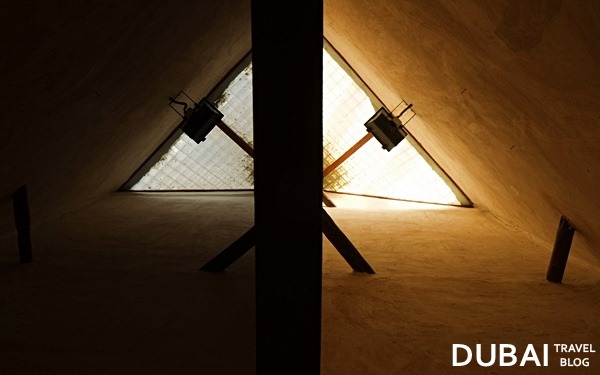 looking up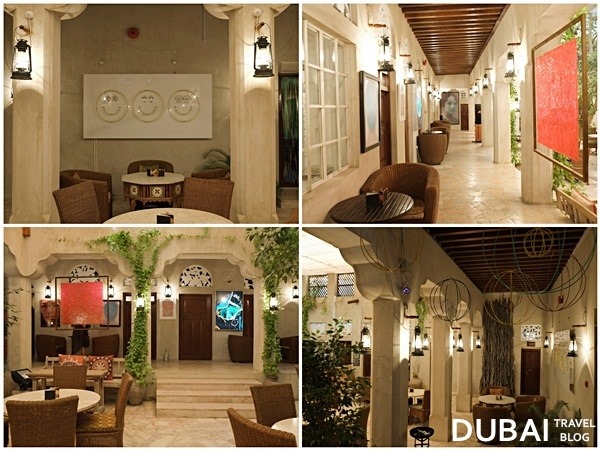 restaurant area
Room rates range from 700 to 1000 AED. I would like to try one of the rooms one of these days just to see how it feels like to wake up in this beautiful masterpiece of a place.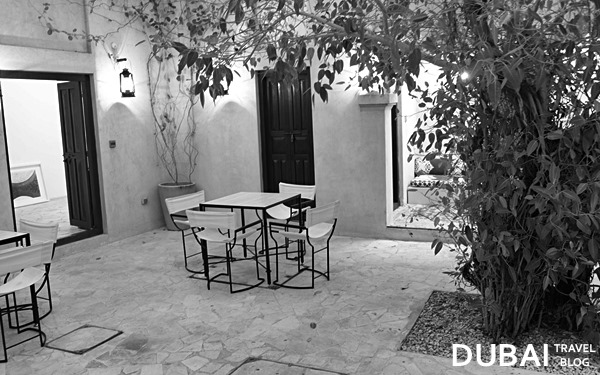 black and white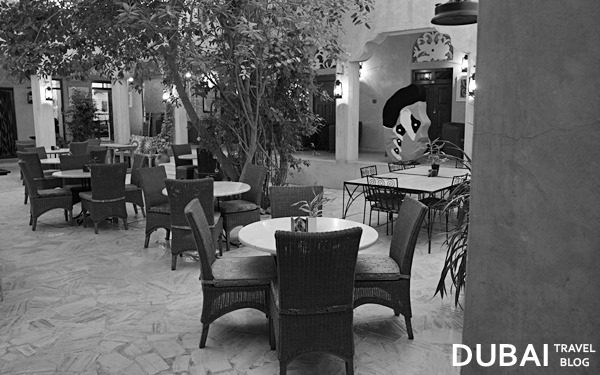 XVA café in black and white
In the UAE, if you're looking for a place that showcases a history of Dubai, better head to this Al Bastakiya neighborhood for a rich experience!
We are planning to go back on a regular day to see it brimming with people. Also one day, I'd like to book one of the rooms of the hotel to see and experience waking up in "Old Dubai".
How to Get There
Take the RTA Dubai Metro and stop at Al Fahidi Metro Station – Green Line.
Walk towards Exit 3 and walk along Musalla Road for about 10 minutes.
When you reach the Fahidi roundabout, you will also see Al Bastakiya there.
Just ask around and people will point you to the location as it is a popular tourist spot in Dubai.
XVA Art Hotel (Book Here)
Telephone Number: +9714 35 35 383
Website: www.xvagallery.com