I received some ceramic figurine dolls from Dubizzle that had what seemed like a cork on their heads. I got them after answering a survey during a conference in Dubai's Jumeirah Beach Hotel as Dubizzle was one of the exhibitors during that day.
This is one of their loot bag goodies (along with a shirt) when somebody completed their survey. I was happy enough to get a free tshirt from this remarkable company in Dubai.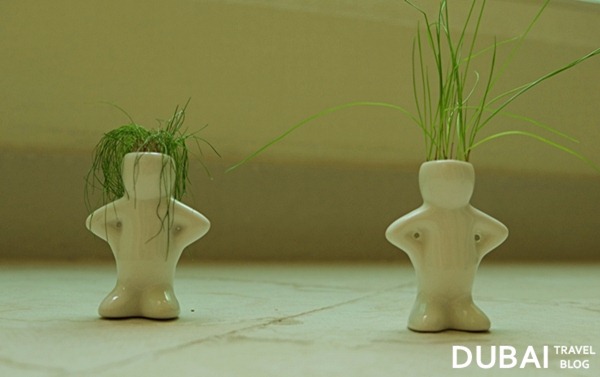 face front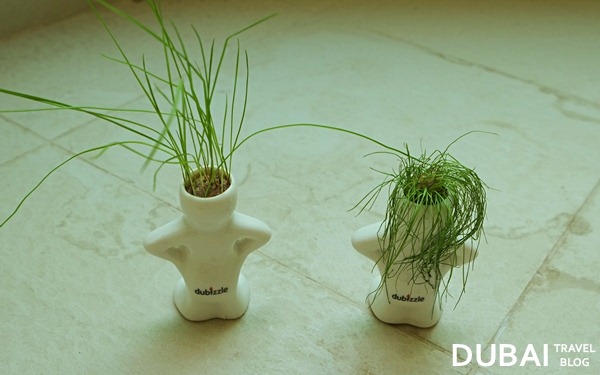 logo on their back
Dubizzle: An Online Marketplace for Dubai Expats and Residents
Dubizzle is a great portal for gathering sellers and buyers in Dubai and the rest of the UAE. It's like an online marketplace where people can post stuff that they want to sell or properties they want to have rented. They also have job ads and other classifieds. As for a resident expat in Dubai, this is very helpful as it helps connect the residents of Dubai with each other.
Anyway, the heads of the ceramic paperweights had corks where you can put water and a plant will grow from it. I found it a bit weird at the beginning since I haven't seen this concept before.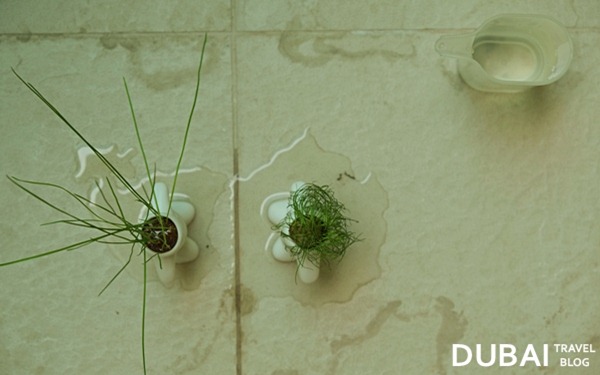 watering the plants on their cork heads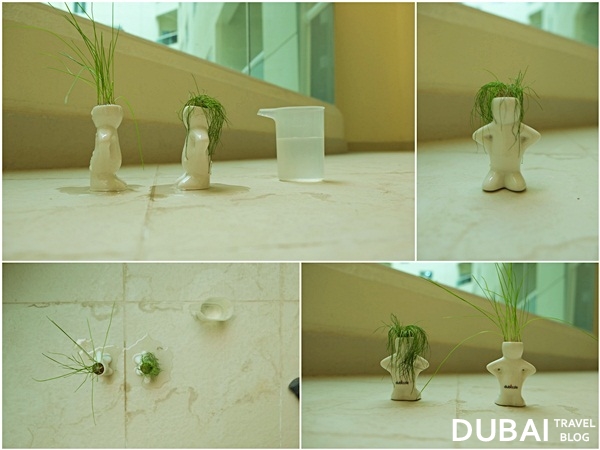 Dubizzle giveaway ceramic dolls
Taking Pictures of Dubizzle Hair Plant Giveaways using my Fujifilm XE-1
I gave them to my girlfriend who carefully took care of this dolls and watered them from time to time. Only after a few weeks did I notice the unique concept of these figurines that I had to take my camera out and highlight them in a blog post.
The plants really grew from their head and gave a dynamic touch to the white ceramic figures. I stepped out of the apartment balcony and took photos using my Fujifilm XE-1 camera.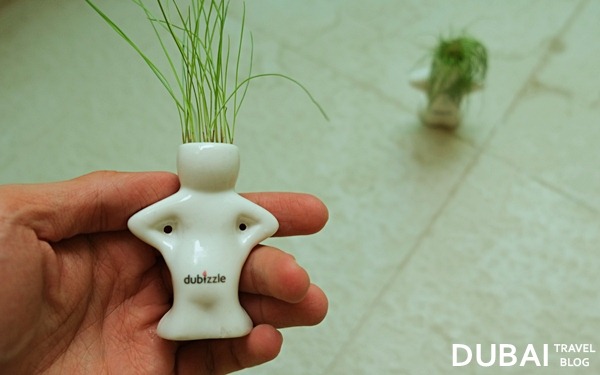 Hair up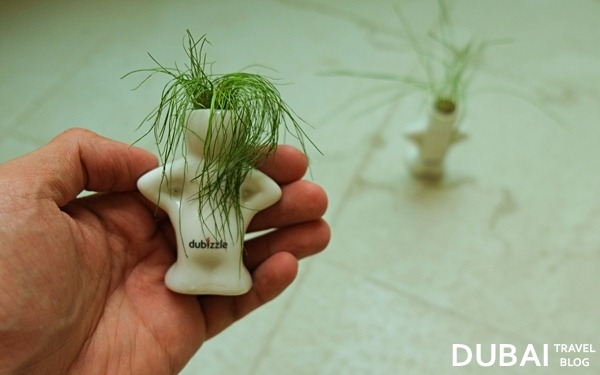 Hair down
I'm not sure if the plants in these were different as each figurine had a different hairstyle. One had spiky hair and the other one had its hair down.
I watered them after taking pictures and didn't realize that I spent roughly about 20 to 30 minutes in the balcony just photographing these Dubizzle creatures in different angles. lol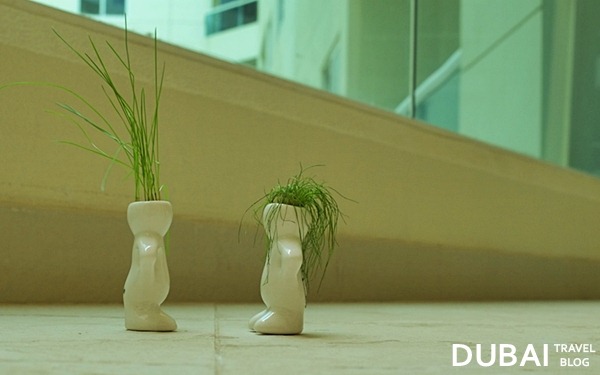 hands on waist, facing each other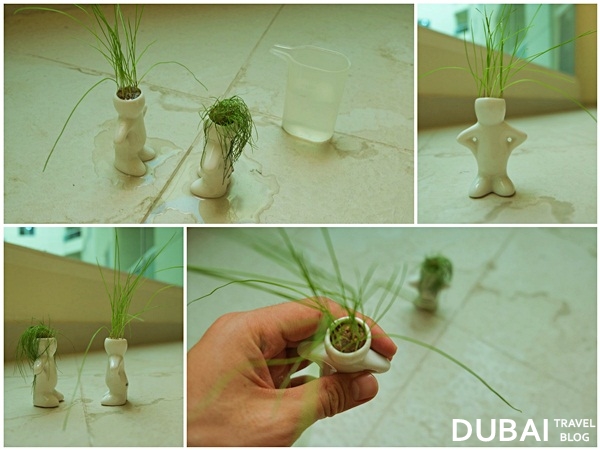 having fun at the balcony
Dubizzle has helped me a lot in finding a space to stay as I look for flats or partitions within a certain area. This is where I found source of my current rented residence here.
I commend the company for creating a unique giveaway concept which also describes the type of business they are in the Emirates – current and interesting. Not sure how long the "hair" will last, but it was fun to see and take pictures of these while the plants are alive.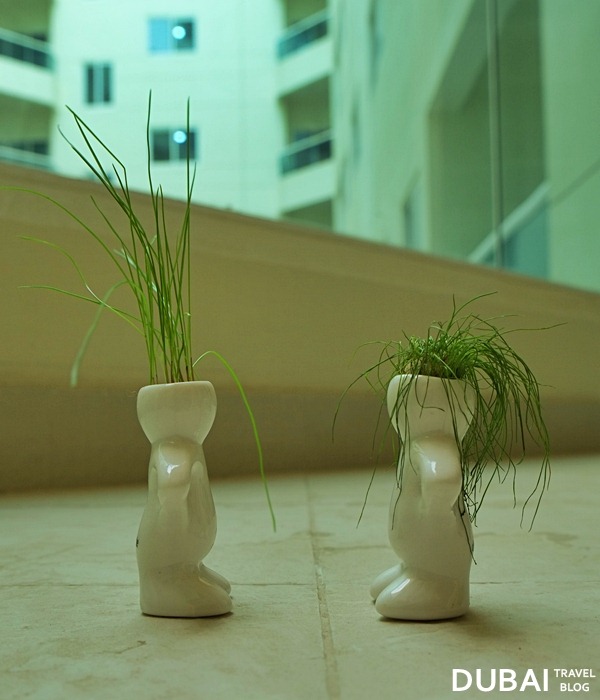 meet-up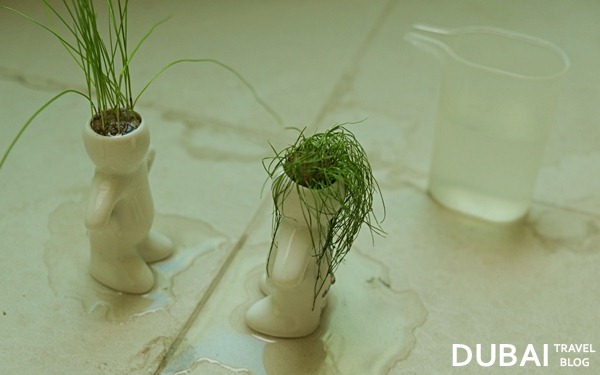 watering the dubizzle ceramic plant hair figurines
Dubizzle – dubai.dubizzle.com – "it's worth more"