After exploring the alleys in Al Bastakiya, we went to have some food and drinks at the Arabian Tea House Cafe. Located in the Al Fahidi roundabout, this is a much-raved outdoor cafe and restaurant that has a beautiful relaxed outdoor ambiance.
They have breakfast options, grilled food, soup/pasta breads and pastries, salads and sandwiches, and desserts, etc. They also specialize in various teas so if you're a tea-lover, this would be a gem spot in Old Dubai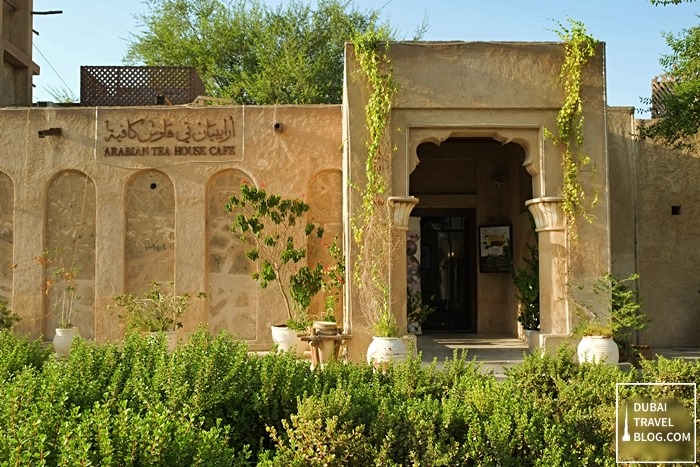 entrance to the cafe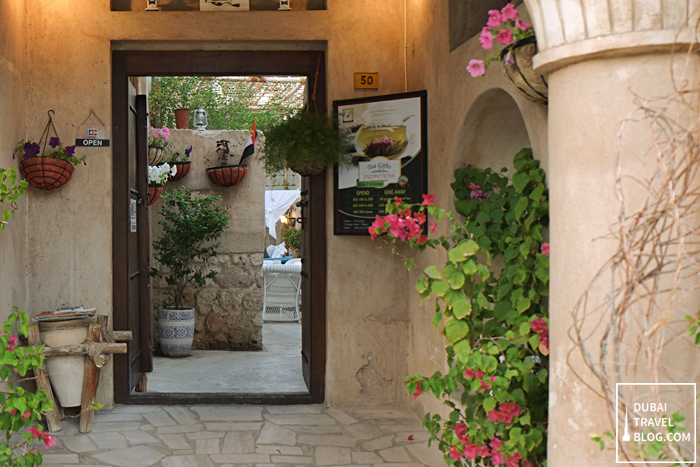 entrance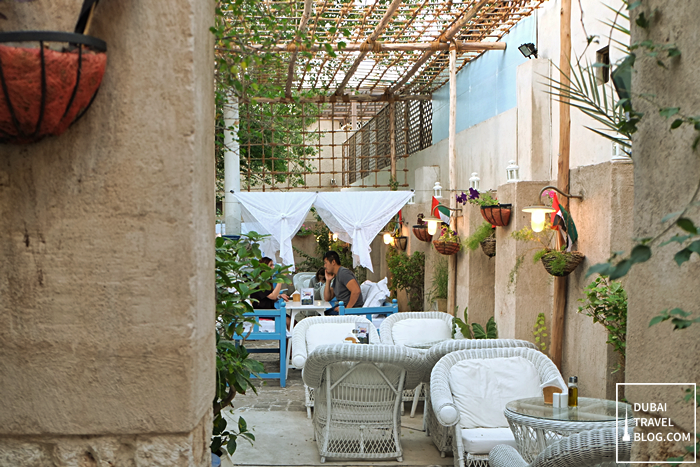 great place to dine and chitchat
Place to Eat: Arabian Teahouse Cafe in Al Fahidi District
Winter is the best time to visit this cafe as they open all the areas and you can enjoy the set-up. White canopies adorn the tables and you can enjoy the relaxing environment over tea with friends.
If you go there during summer time (when the heat is unbearable) they close a portion of the cafe. But you can still drop by the shop and enjoy their meals as air conditioning is available.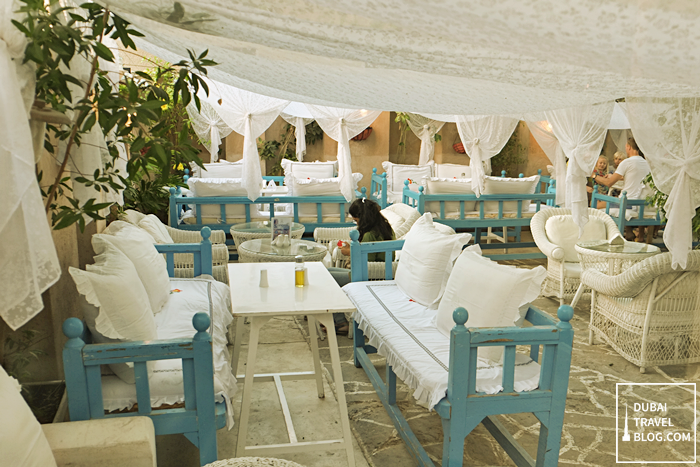 relaxing canopies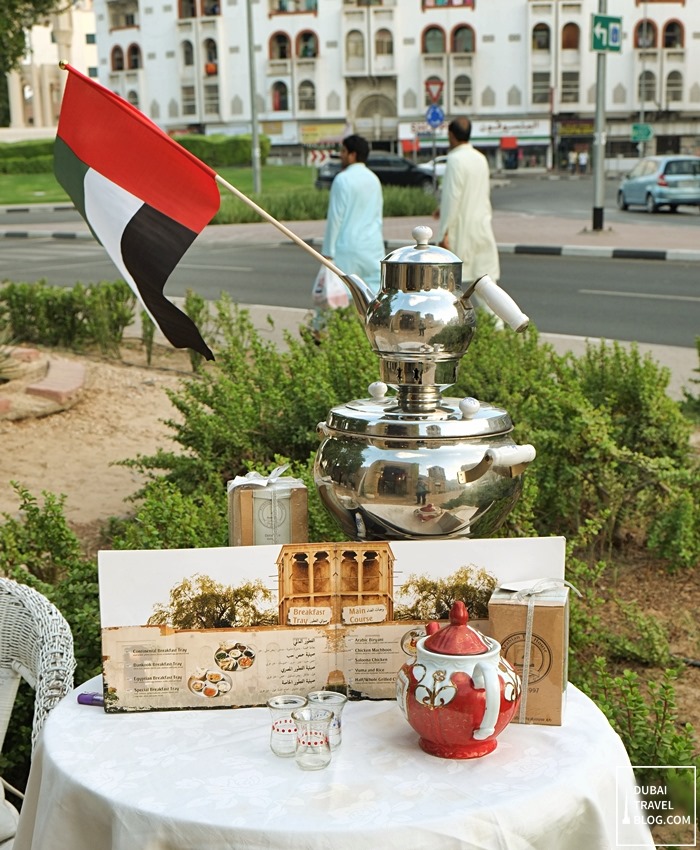 table set-up outside the cafe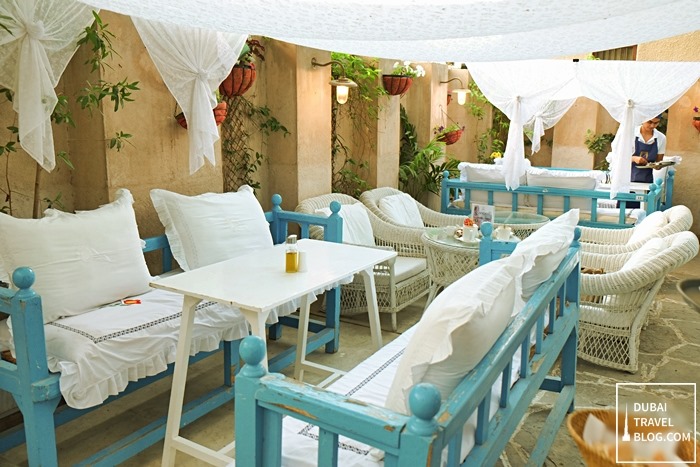 big chairs and tables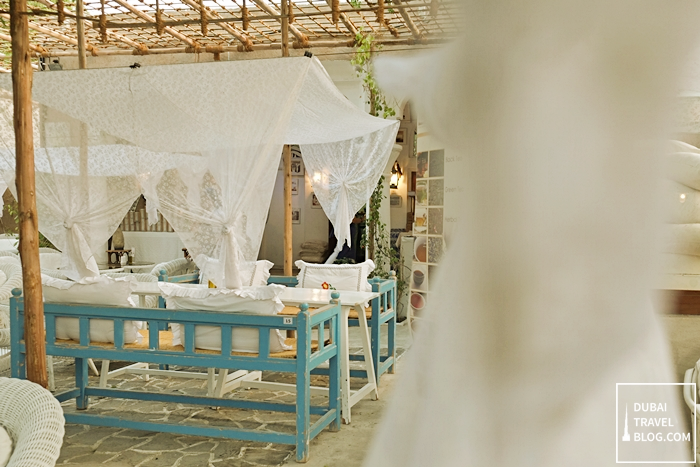 Arabian Teahouse Bastakiya
Exotic Chicken Salad
Whenever we drop by this cafe, we usually order their Exotic Chicken Salad which is made of mixed lettuce, avocado, mango, red onion, tomato, chili and feta cheese mixed with virgin olive oil and fresh lime. This is a must-try dish which will surely satisfy!
exotic chicken salad at Arabian teahouse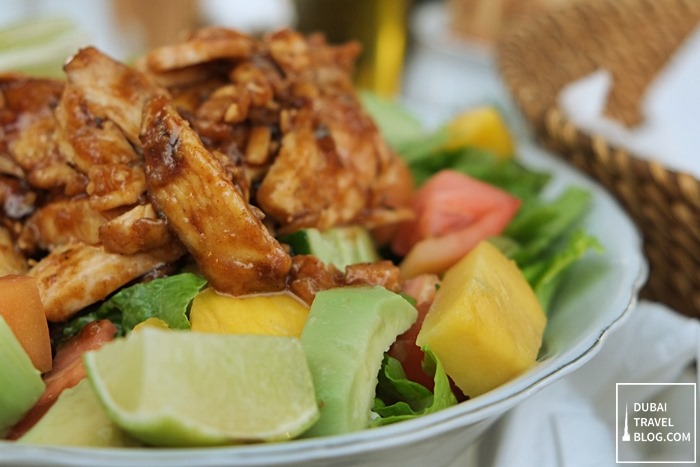 healthy salad dish
The serene ambiance makes this an ideal place for casual talk. But you can still have a good time if you're alone. WiFi is available for its patrons. Read a book, have some tea, or just stare at the sky.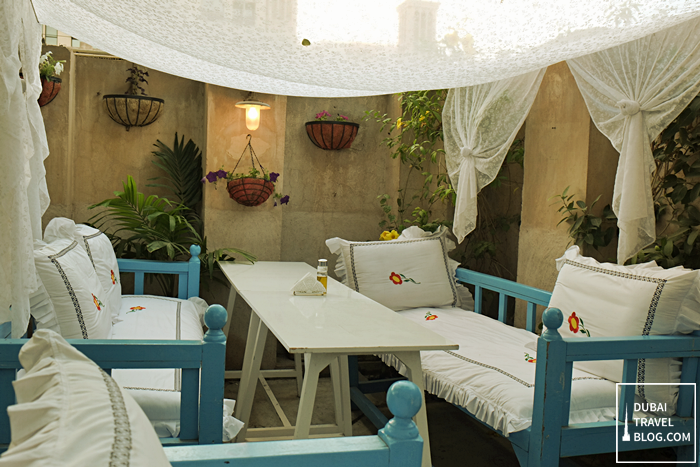 lovely canopy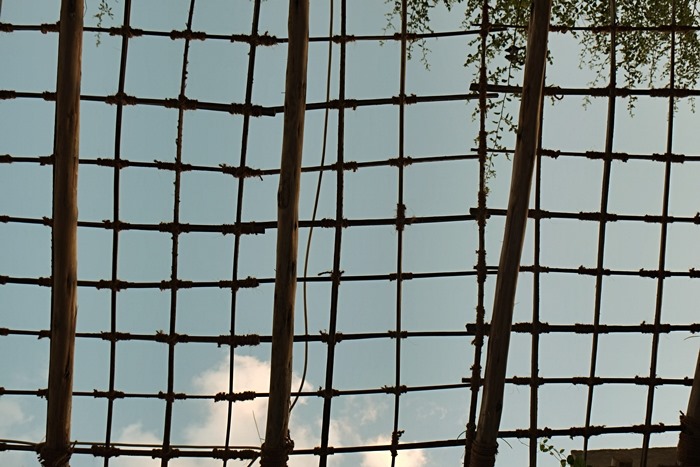 nice to look up for a moment
How to Get There:
By public tranport, take the metro and stop at Al Fahidi Metro station – Green Line
Exit and walk towards the Al Fahidi roundabout – maybe around a 10 minutes walk.
Address: Al Fahidi Street Bur Dubai, Dubai, UAE
Contact Number: +971 4 353 5071
Website: http://arabianteahouse.co
They also have a branch in Al Ghazal Complex, Al Badaa.