We visited The Rooftop Lounge in Bur Dubai for a night of food and drinks. This lounge and dining place is located at the rooftop of Royal Ascot Hotel and it offers its guests a fun and enjoyable area to unwind.
As Dubai's weather is getting much nicer, there are more opportunities to dine out and enjoy al fresco drinks on terraces around town. This is the first rooftop lounge in the heart of Bur Dubai and they have reopened for more exciting and entertaining nights.

the Rooftop Lounge

busy even if it was a Monday night
bar area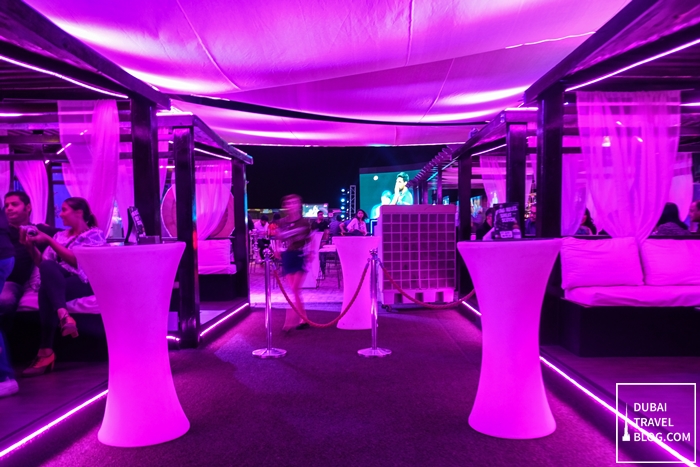 Monday night
Rooftop Lounge and Dining in Bur Dubai
We didn't expect much when we arrived which is a good thing. There were plenty of people around even if it was a weekday (Monday night). The ambiance is a relaxed and unpretentious one. I used to live in Bur Dubai area during my first few years in the Dubai and this lounge is actually within walking distance from the apartment where I used to rent.
The lounge has ample space that it can accommodate around 400 to 700 seating capacity and yet people will not feel crowded. You can choose from large or small tables, sofas or chairs, private cabanas that can seat up to 14 guests, a bar area, etc.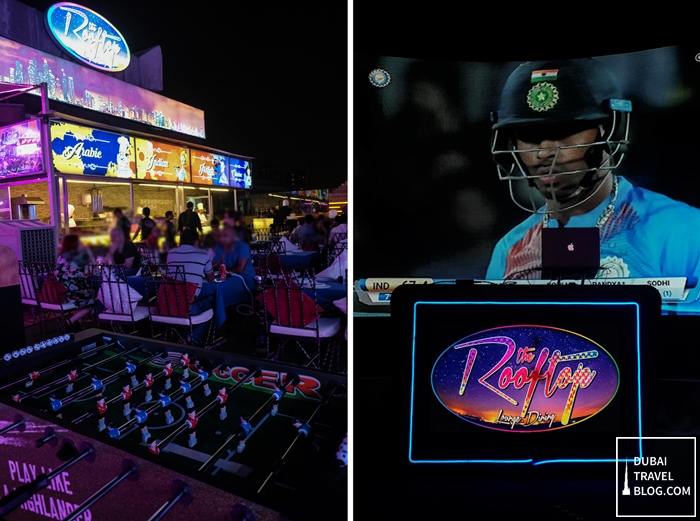 play Foosball or watch the large screen TV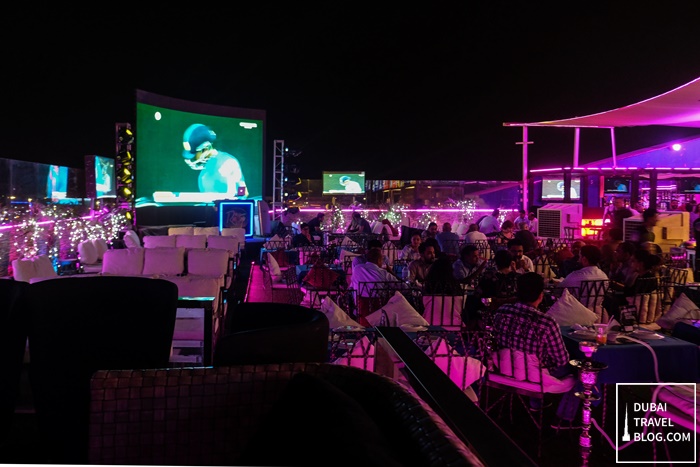 wide and spacious rooftop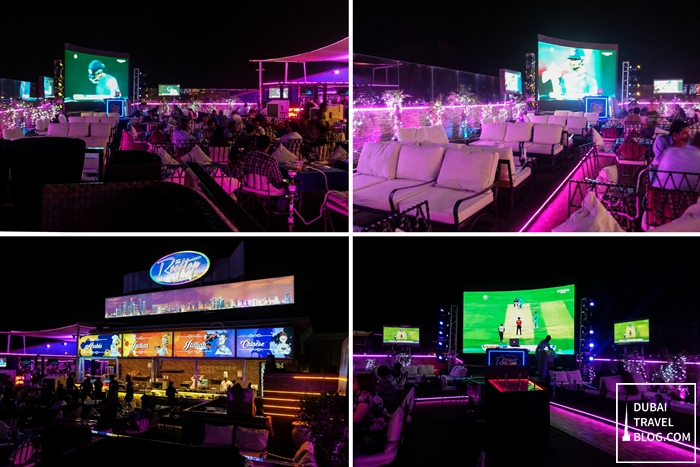 there's enough room for everyone
Entertainment, Food & Drinks, Shisha
For entertainment, they offer fun and exciting events such as Monday Gents Night and Tuesday Ladies Night. DJ Pierre plays live on Thursdays and Friday's with House music. There are also wide screen TVs for you to enjoy the latest sports action, or watch music videos from the cabanas. The bar is also available for you to grab a few drinks.
As for the food, The Rooftop Lounge has a selection of Arabic, Indian, Chinese, and Italian dishes prepared by  Executive Chef Muhamad and his culinary team. They also have a wide selection of alcoholic drinks, cocktails and mocktails. You can order some shisha, too.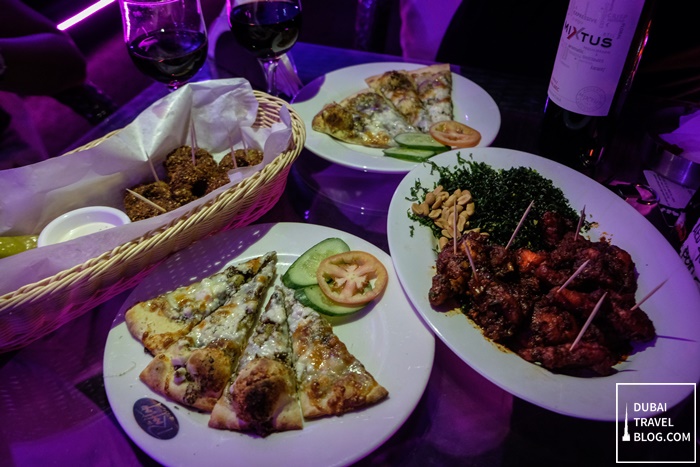 falafel, pizza, and chicken with spinach
cocktails and mocktails, fish in black pepper, falafel, ice cream dessert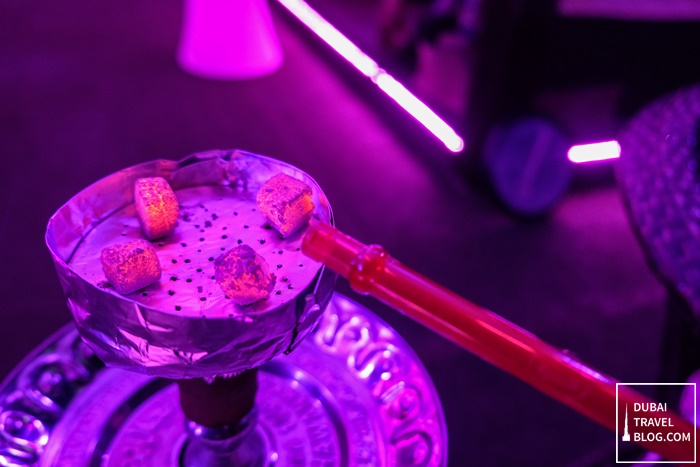 mint shisha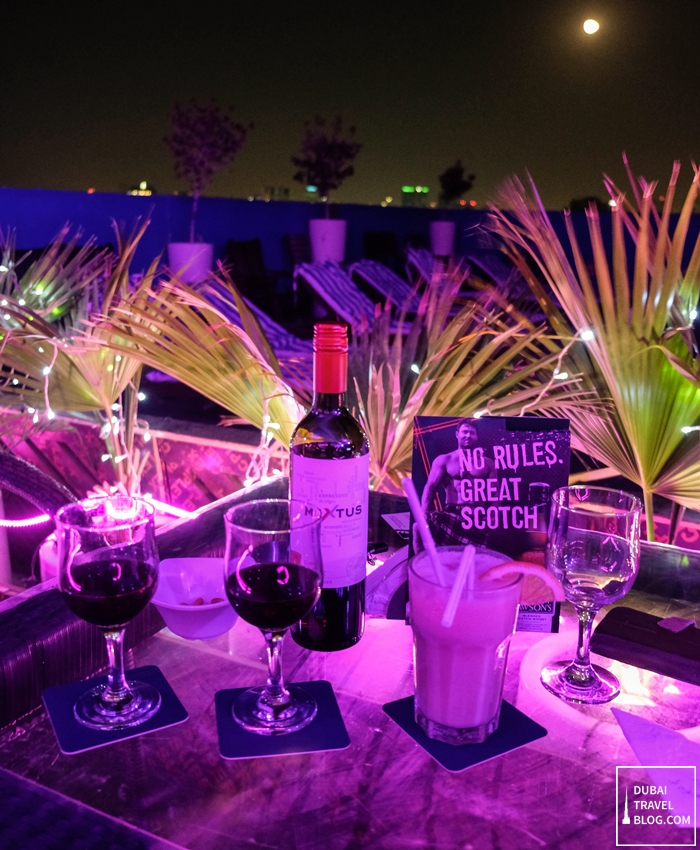 wine and drinks
If you want to bring your friends to have conversations over food and drinks, this is a good place for you to enjoy.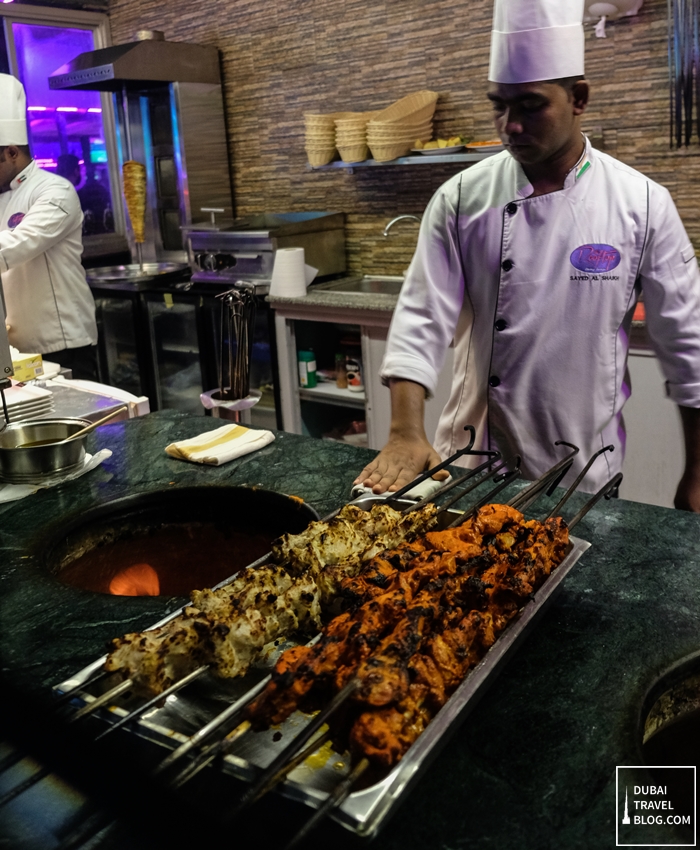 chefs busy preparing the food

view from the rooftop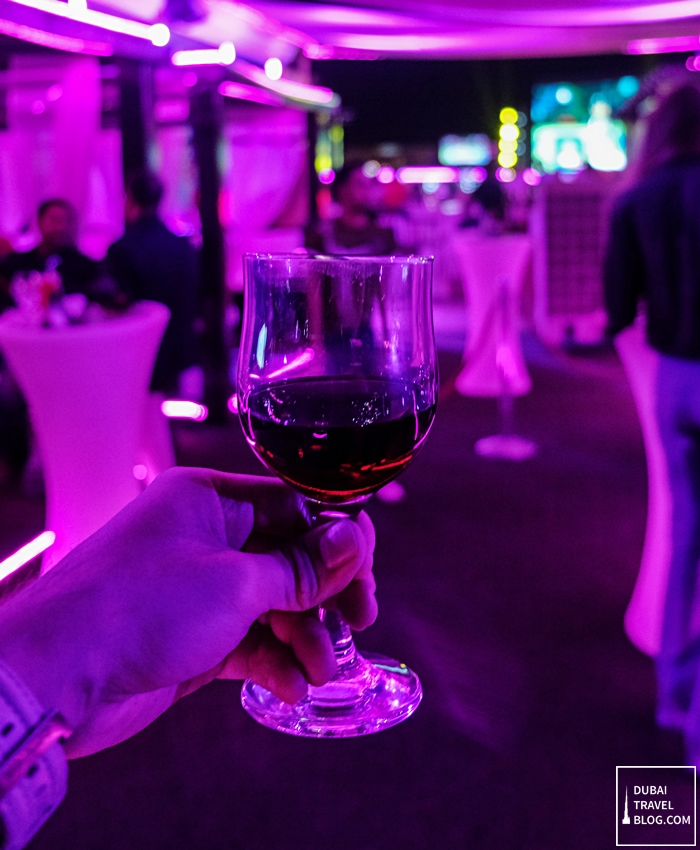 red wine to celebrate the night
Contact Information
Opening Hours: 6pm to 3am
Address: Royal Ascot Hotel, Khalid Bin Al Waleed Road, Al Raffa, Bur Dubai, Dubai
Telephone Number: 971 4088478
Website: http://www.rooftoproyalascot.com
Facebook Page: https://www.facebook.com/rooftoproyalascot/

Google Map: Royal Ascot Hotel
Below is a Google map guide to help you in getting to Royal Ascot Hotel. The Rooftop Lounge is located at rooftop floor.