We spent a night at Park Regis Kris Kin Hotel. This is a five-star hotel located in Bur Dubai, which is just within easy access to a number of entertainment, shopping malls, and tourist attractions in the city. This makes it an ideal place for business and leisure travellers alike.
Also Read: 13 Romantic Things to Do in Dubai for Couples
Park Regis Kris Kin is a good place to stay if you want the best of both Old and New Dubai. I would know cause we used to live in Bur Dubai and Karama during my first few years in the emirate. Funny that after 9 years, it's only now that we get to finally have a staycation here.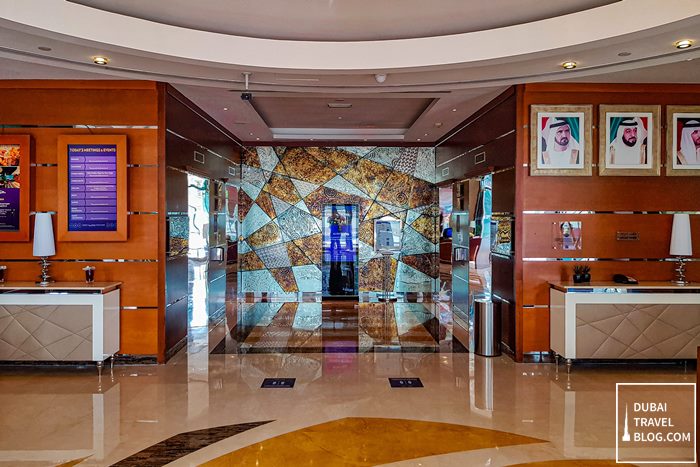 hotel lobby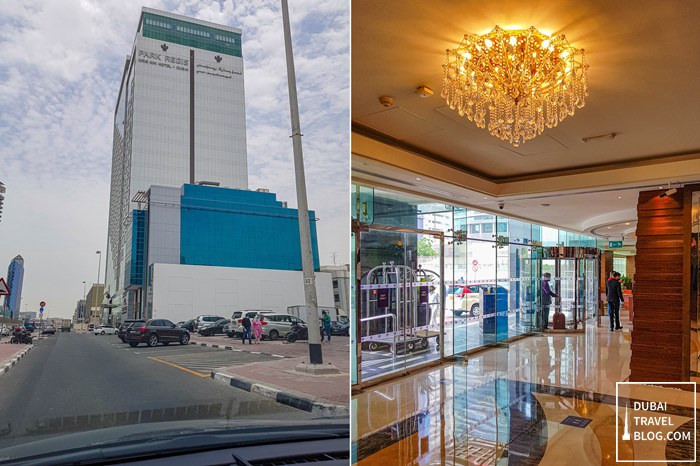 located in Bur Dubai
Staycation at Park Regis Kris Kin Hotel in Dubai
As mentioned, the great thing about the location of this hotel is that it is in the city. There are some restaurant gems to find when you explore the street outside the hotel. You can easily check out some food places within the area. It is near the Burjuman mall and Dubai Metro station, Al Seef Dubai, Sheikh Zayed Road, etc.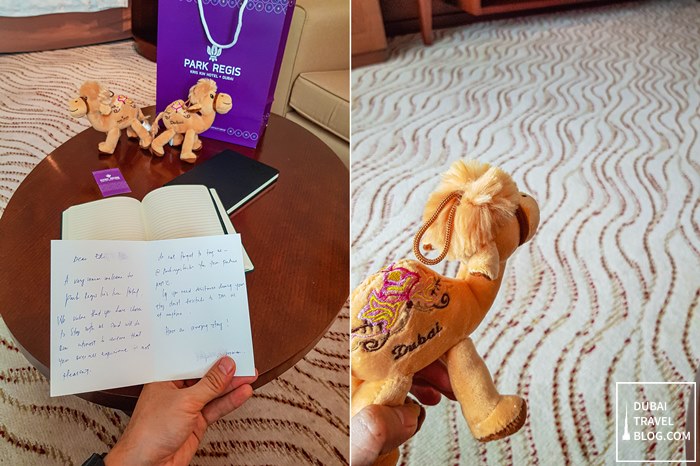 Welcome Note 🙂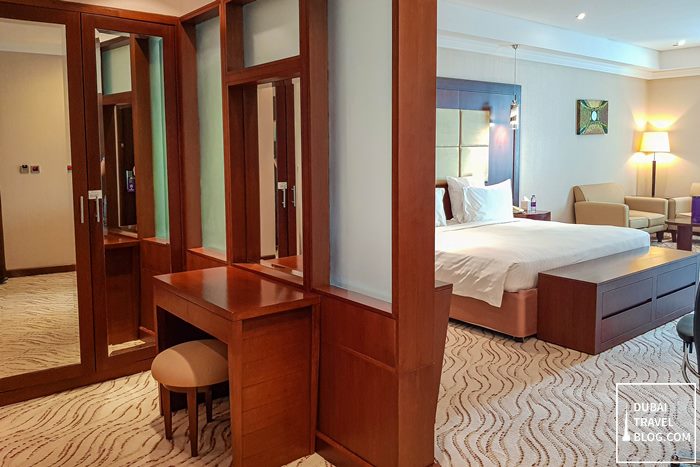 spacious Suite
Suite
We checked into a Suite room, an extremely spacious room at 77 square metres. The room features a King-size bed, living area, sofa and coffee table, mini-bar, a very long desk. My wife and I couldn't help but be in awe of the immense size of the suite. There is a separate division for the closet which is kinda like a walk-in closet already.
This is probably one of the biggest rooms we've been in during our hotel staycation experiences in Dubai.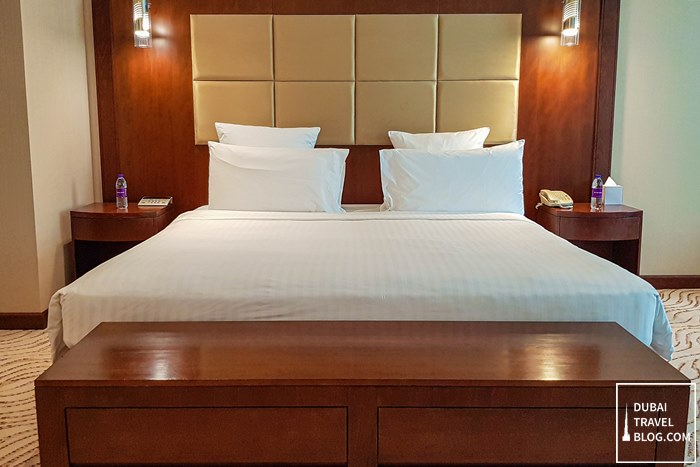 King-Size bed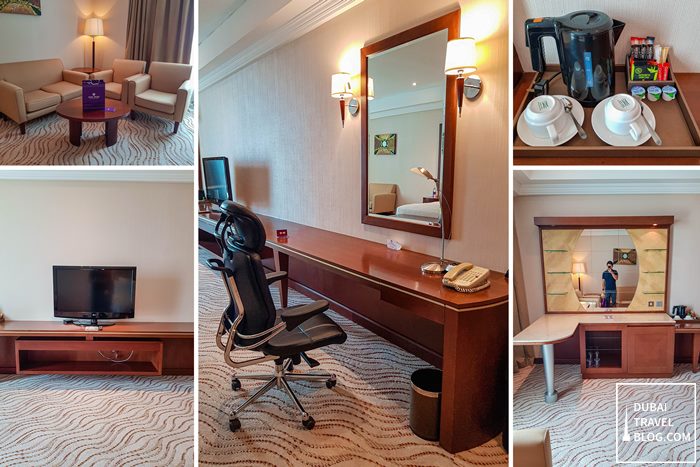 living area, office desk, TV, mini-bar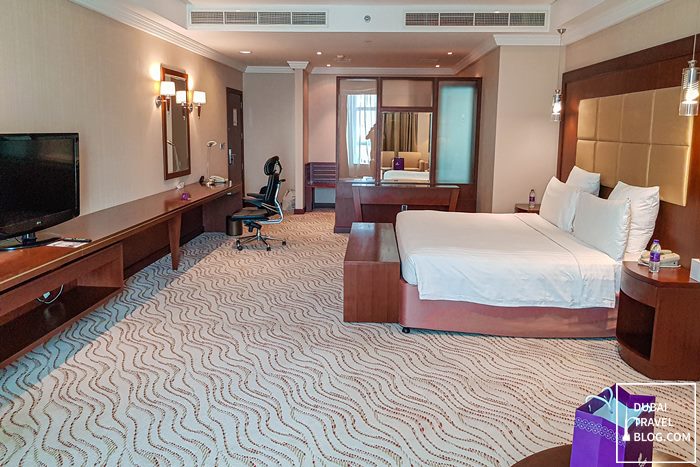 very spacious
Bathroom
There's a private bathroom with a walk-in shower and bathtub. Same as the room, the bathroom has so much space. The bathtub is more than the standard size that it can fit more than one person.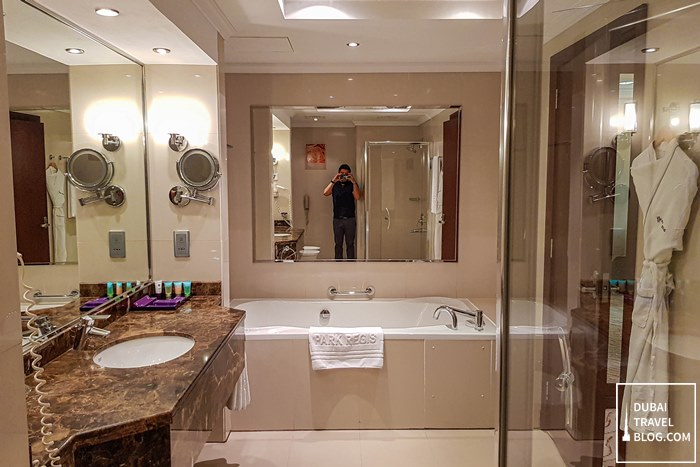 spacious bathroom in the Suite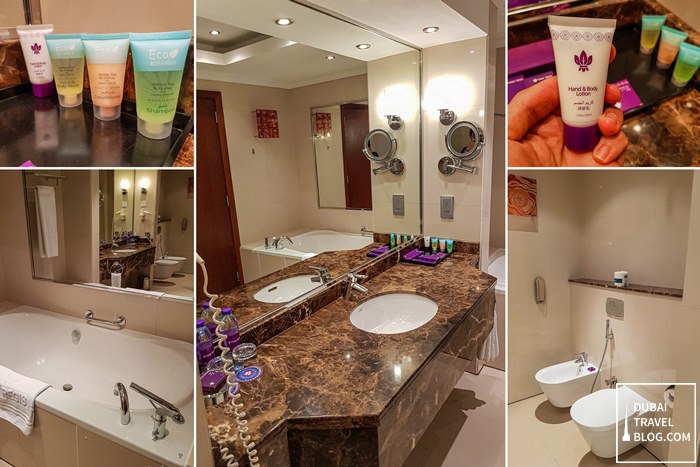 inside the bathroom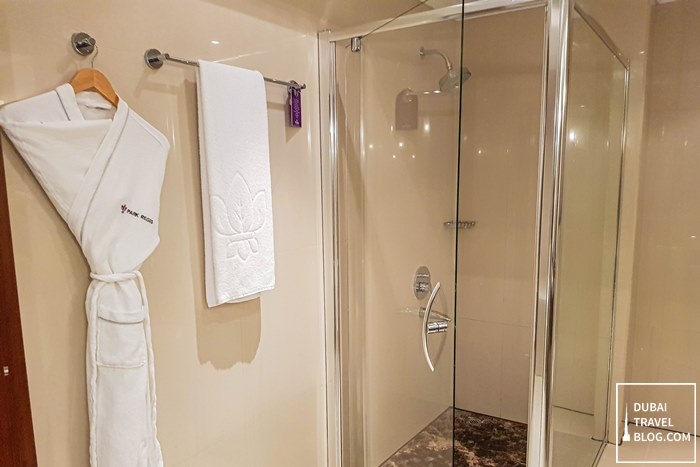 walk-in shower
Wi-Fi internet
Internet is free and accessible by connecting to the hotel's WiFi network. I only needed to enter my name and email to connect. The internet speed ran at 8.23 Mbps download speed. Very good for browsing online and doing social media updates.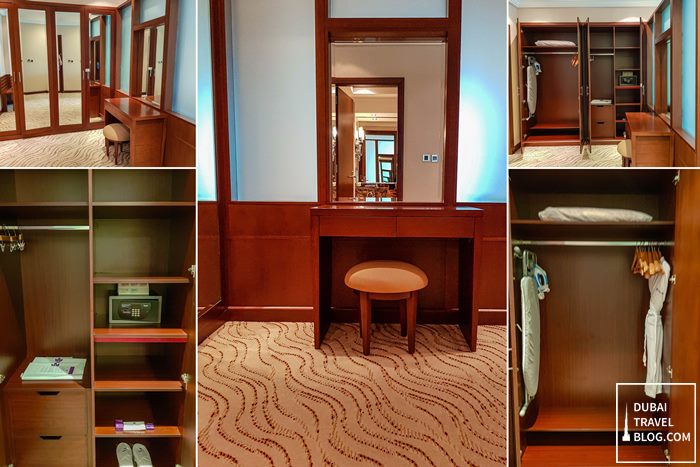 walk-in closet
view from our Suite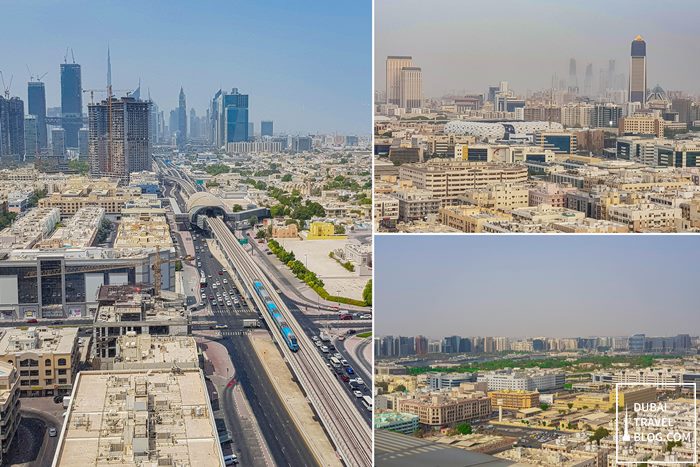 Dubai Skyline view
Restaurants
This five-star hotel offers a number of restaurants available, which include:
Kris with a View – All-day dining restaurant located on the 19th floor and features great views of the Dubai skyline. This restaurant features Pan-Asian, European, and Arabic cuisines. This is where we had our dinner and breakfast during the stay. Check out our post about Kris With A View here.
Masala Bazaar – a dining concept that features Indian cuisine ranging flavours from the East to West and North to South regions.
Marhaba Coffee Lounge – Guests of the hotel can enjoy tea and coffee with light snacks this lounge located in the hotel lobby.
The Grandstand – a sports bar that opens from 4pm until 2am. It features a casual atmosphere to savour some snacks as well as a selection of international beers and other premium beverages. Guests can also watch sports on their TV and projector screens.
Club Seven – A high-energy nightclub that comes alive in the evening with the hottest music and trendy crowd. They also offer an appetizing food and cocktail menu.
K2-Zero – This is the rooftop lounge and bar where you can enjoy cocktails and food as you chill out with a view of the Dubai skyline.
In-Room Dining – There's also an in-room dining service available for guests for their convenience. They have some great offers too. We ordered pizza and drinks after we checked in as we hadn't had lunch at the time.
Note: A few of these restaurants are closed until further notice due to safety guidelines.
dinner and drinks at Kris With A View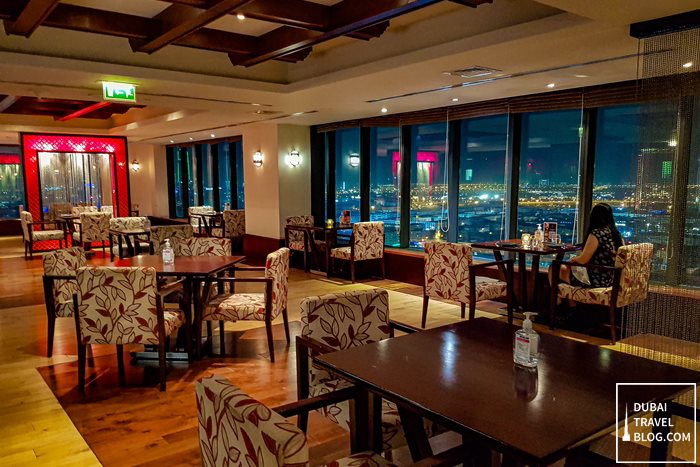 inside the restaurant with a view of Dubai
Swimming Pool
The pool is located on the rooftop area. It offers guests a chill place to lounge while enjoying a view of the Dubai skyline. I could see The Dubai Frame, Dubai Creek, and the buildings on Sheikh Zayed Road from their rooftop.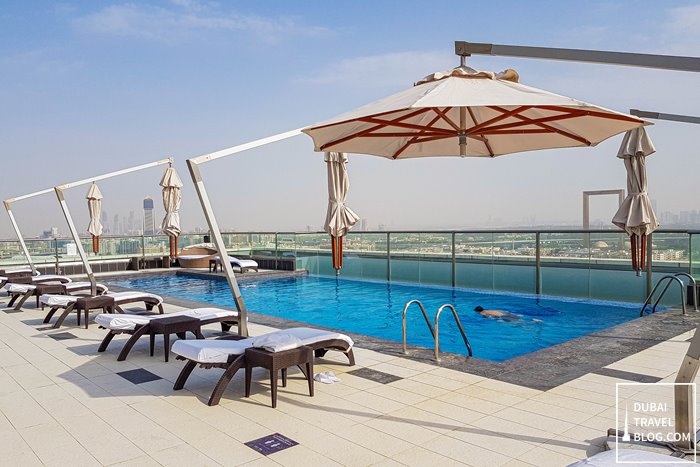 swimming pool at the rooftop
enjoying a dip in the summer heat
view from the pool
Gym / Fitness Centre
The gym is located in the rooftop area. There are weights, treadmill and cardio training machines, as well as strength training machines. There are separate locker rooms with steam, sauna, and jacuzzi for men and women. However, be advised that due to safety precautions, these facilities may not be accessible.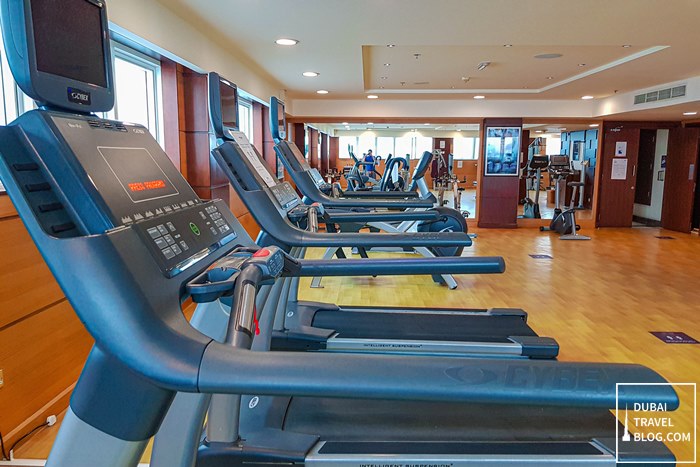 gym in Park Regis Kris Kin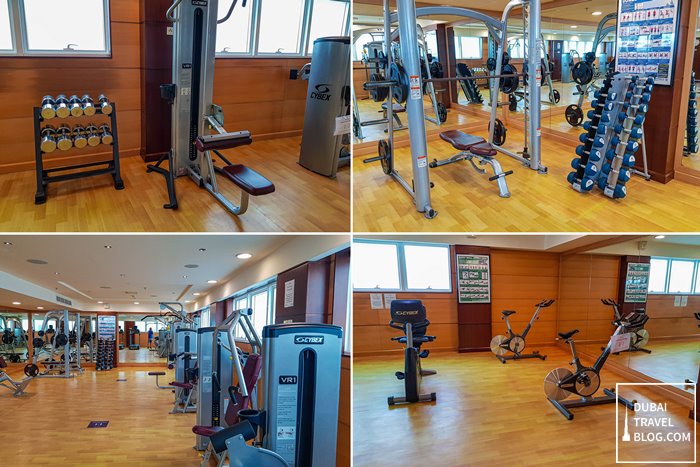 fitness center
Video: Park Regis Kris Kin Hotel
Here is a quick video clip of our staycation at Park Regis Kris Kin Dubai. I hope this virtual tour will give you a better insight on what you can experience here:
50 Photos of Park Regis Kris Kin
Here is a photo album of our staycation experience in the hotel to give you an idea what to expect when you stay in this place:
While the hotel may show signs that it has been around, it is still very well-maintained and more importantly, clean. If you are looking for an affordable 5-star property in Dubai, where you can access both attractions in New Dubai and Old Dubai, head over to Park Regis Kris Kin Hotel.
They have some great offers available for guests who wish to check in, especially for those looking for long-term stays.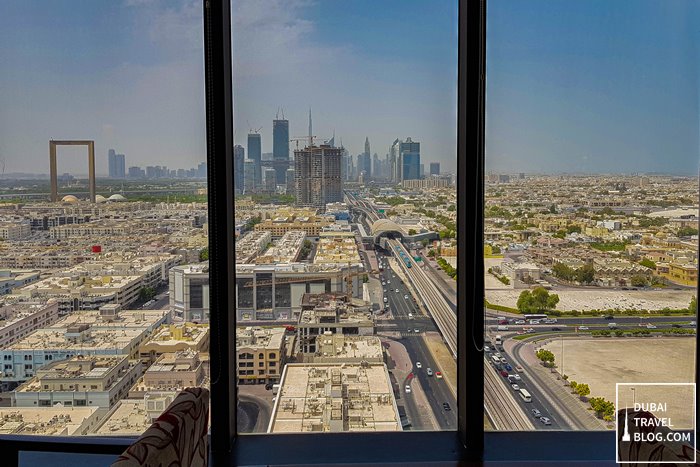 view from Kris with a View restaurant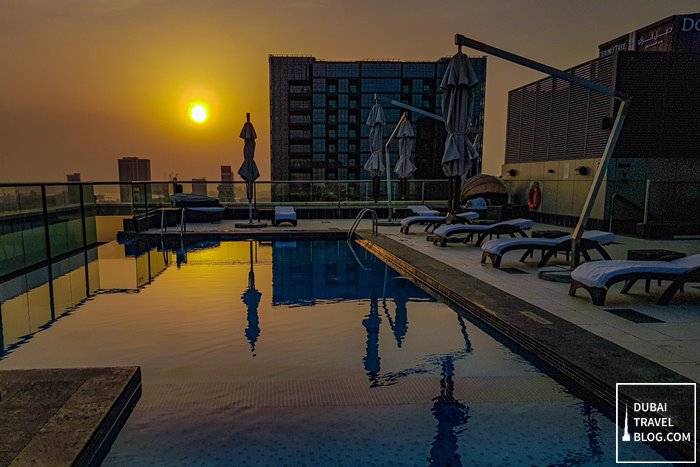 sunset at Park Regis Kris Kin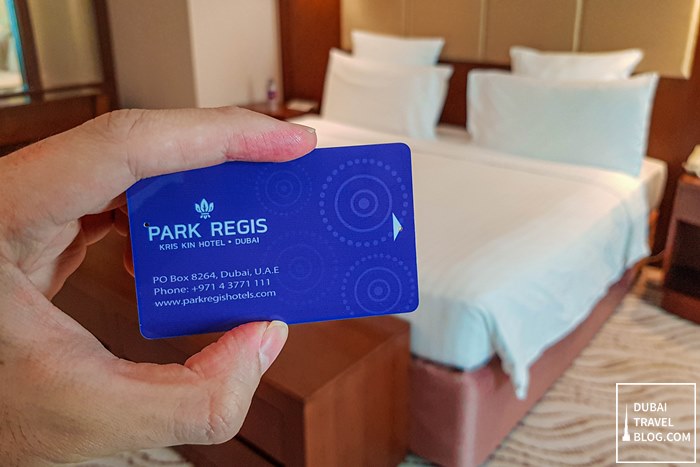 Park Regis Kris Kin Hotel Dubai
Contact Information
Park Regis Kris Kin
Address: Sheikh Khalifah Bin Zayed Street, Opposite Burjuman Centre, P.O. Box 8264, Dubai, United Arab Emirates
Telephone Number: +971 4 3771 111
Website: parkregiskriskin.ae
Instagram: @ParkRegisKrisKin
Facebook: @ParkRegisDubai
Google Map Location
Here is a map guide to the location of Park Regis Kris Kin Hotel: