CouCou is the newest rooftop restaurant and bar in Dubai. Located at The View at The Palm, it features a breathtaking 360-degree view of Dubai including the Dubai Marina skyline, Palm Jumeirah, and beyond. Its menu is inspired by Mediterranean and French cuisine coupled with an extensive wine list and signature cocktails, while its decor blends classic elegance and contemporary chic. My wife and I were able to drop by CouCou on a weekday and for a luxurious dining experience.
Booking a table beforehand is important as the place can get busy. It's an ideal place for an intimate dinner or a night out with friends. The restaurant is equipped with outside seating, so you can enjoy the mesmerizing views while having your meal. And if that's not enough, there's also a shisha lounge to top off the experience.
CouCou is located on the 52nd level of The View at The Palm. It is open during night time from 8pm until late hours).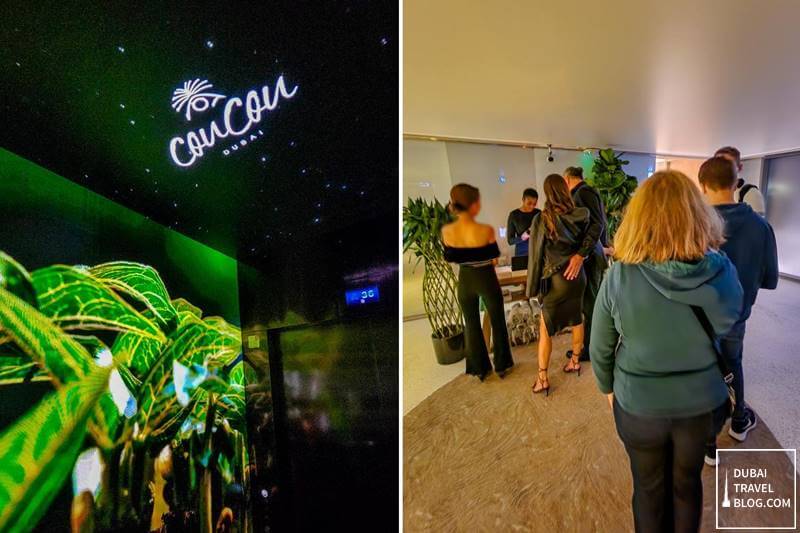 taking the elevator to the 52nd floor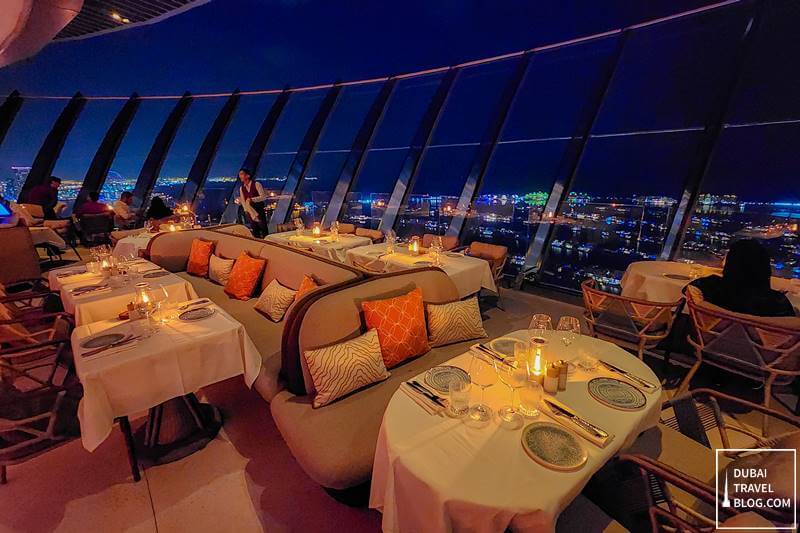 dining at CouCou at The View at The Palm
Experience the thrill of CouCou Dubai – with its enchanting atmosphere, stunning views, delicious food, signature drinks, and unforgettable entertainment – it's the ultimate destination for an exclusive night out in the city.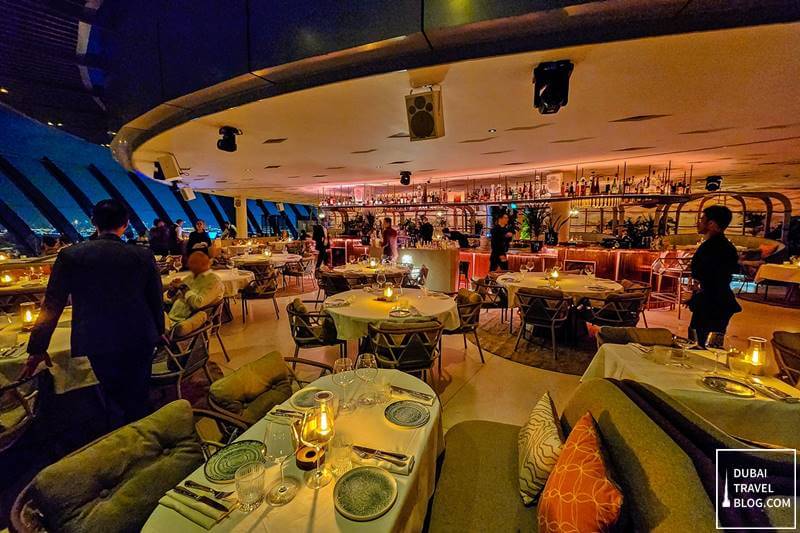 dinner starts from 8pm until late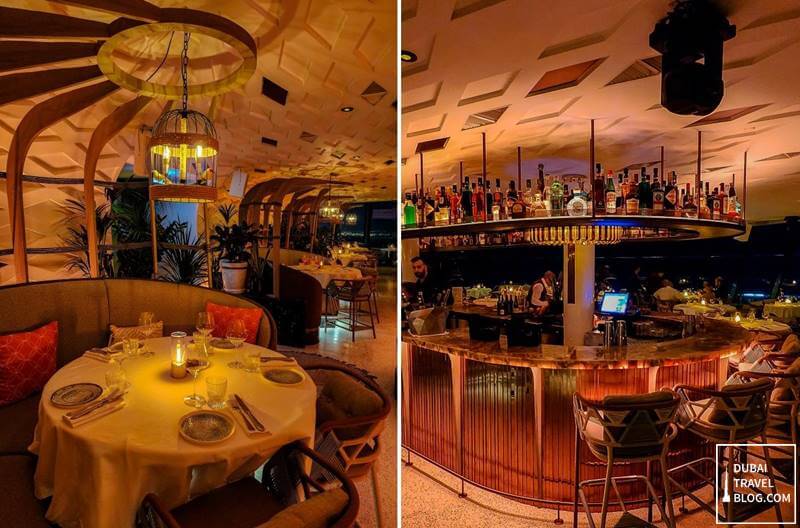 bar
French and Mediterranean Cuisine at CouCou Dubai
CouCou Dubai 's menu is inspired by Mediterranean and French cuisine. Their dishes are prepared with the highest quality ingredients, creating a unique and distinctive taste for each of the dishes. If you're looking to share your meal, CouCou's sharing platters are perfect for a group of friends or family gathering.
And if that's not enough, CouCou also serves up a selection of signature cocktails with globally inspired flavors. The drinks are infused with eclectic and most eccentric ingredients, guaranteed to set the bar high.
Appetizers / Salads
We sampled the dishes served at CouCou and had their Signature Guacamole, salad with goat cheese and tomatoes, smoked beef bao and grilled marinated prawns.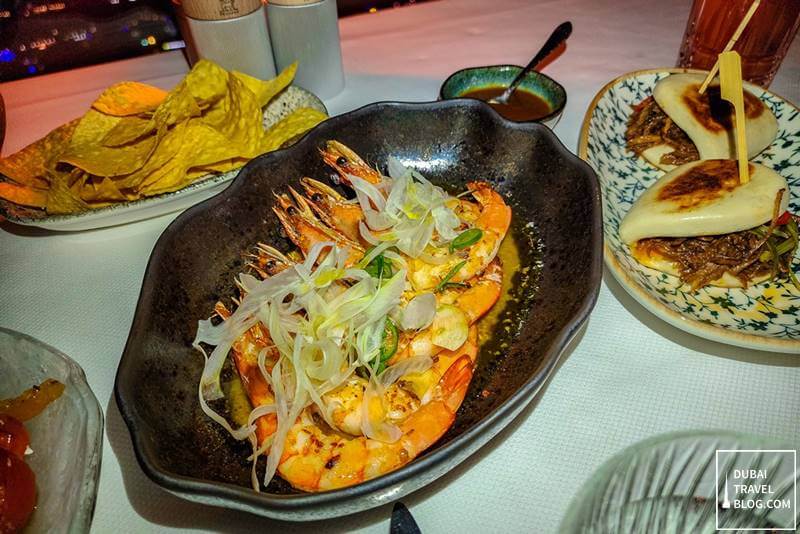 Grilled marinated prawns with olive oil and rosemary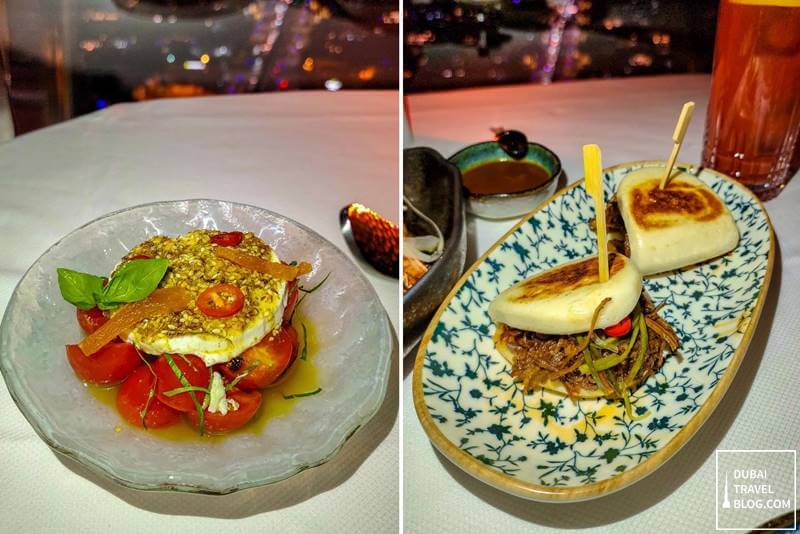 Salad – Smoked Beef Bao
Main Course
For our main course, we had the Grilled Mediterranean sea bass that was served with zucchini, and artichoke puree. The Waouh Grilled Ribeye was served on top of a small grill and it was cooked perfectly according to our liking.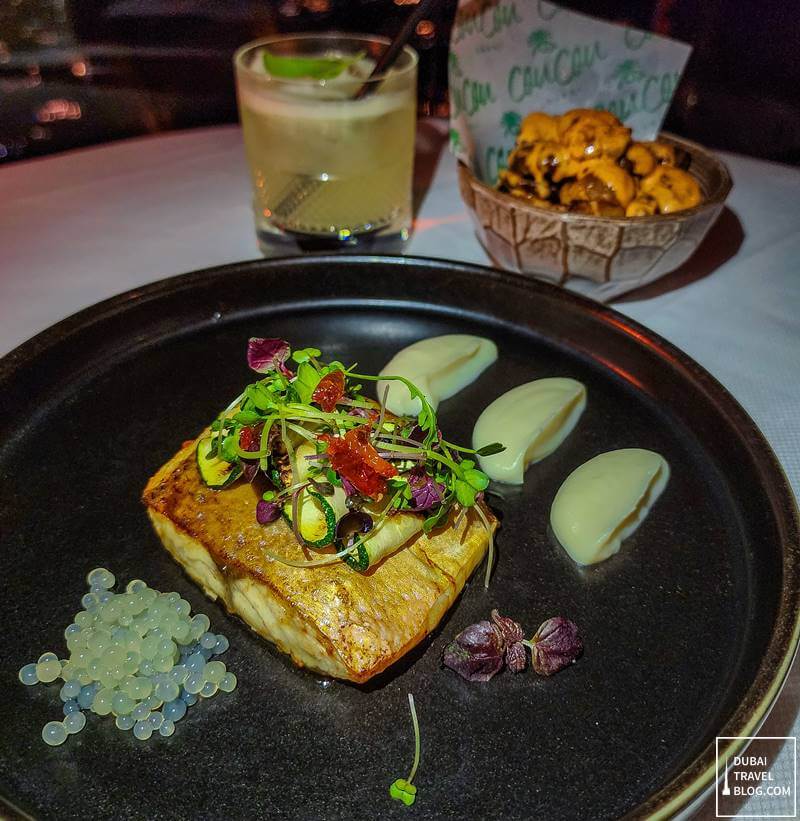 Grilled Mediterranean sea bass, zucchini, artichoke puree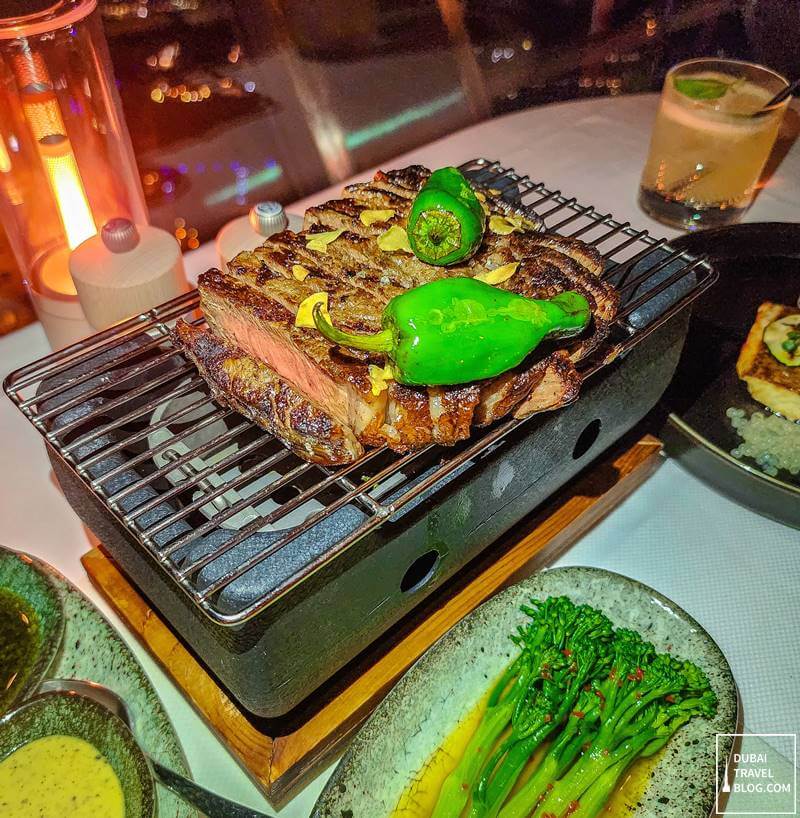 Waouh Grilled Ribeye
Desserts
For desserts, we had the Reversed Tiramisu and the Demoiselles tarte Tatin. While the tiramisu was good, the flakiness of the tarte Tatin pastry plus the sweetness of the apple was simply divine.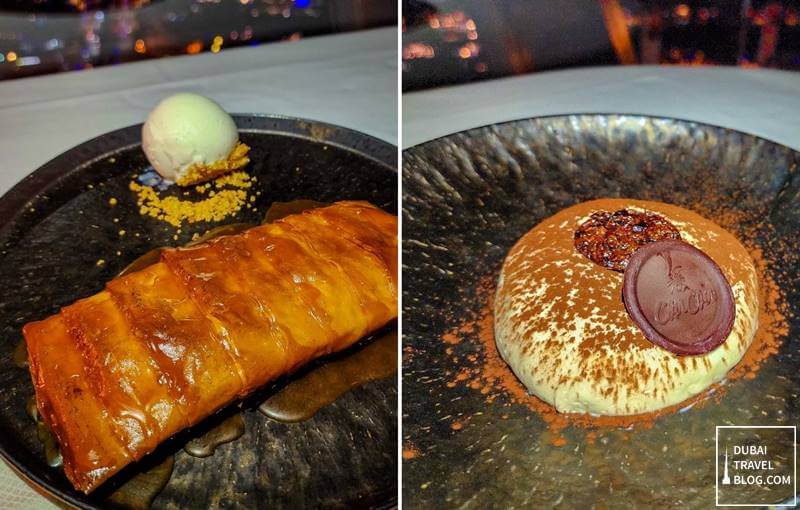 Demoiselles tarte Tatin – Reversed Tiramisu
Drinks
CouCou features a number of signature cocktails, refreshing drinks, and a variety of wines. We had a serving of Mai Tai, Gentlemen Swag (Basil-infused Tanqueray gin), and Dancing Like a Coucou (Tanqueray Gin with elderflower syrup, grapefruit, and Red Bull Watermelon), and Virgin Mary mocktail. Guests can also choose from a selection of beers, spirits, and champagnes.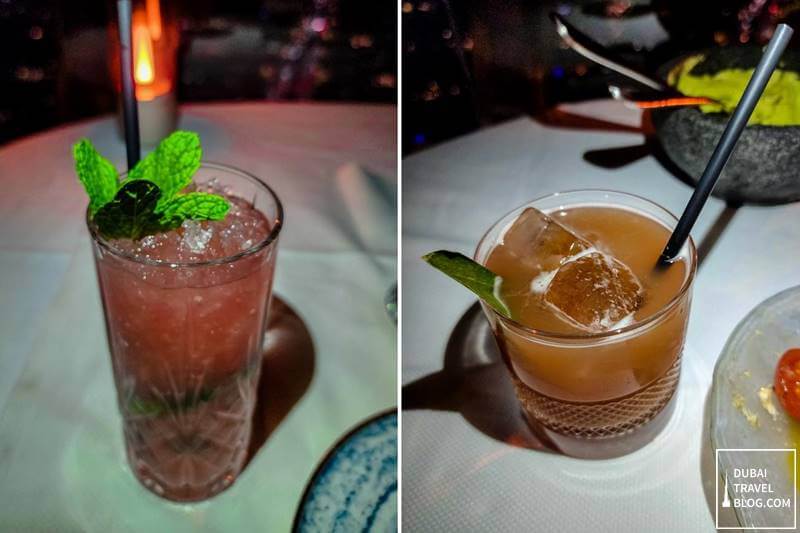 cocktails – Dancing Like a Coucou – Mai Tai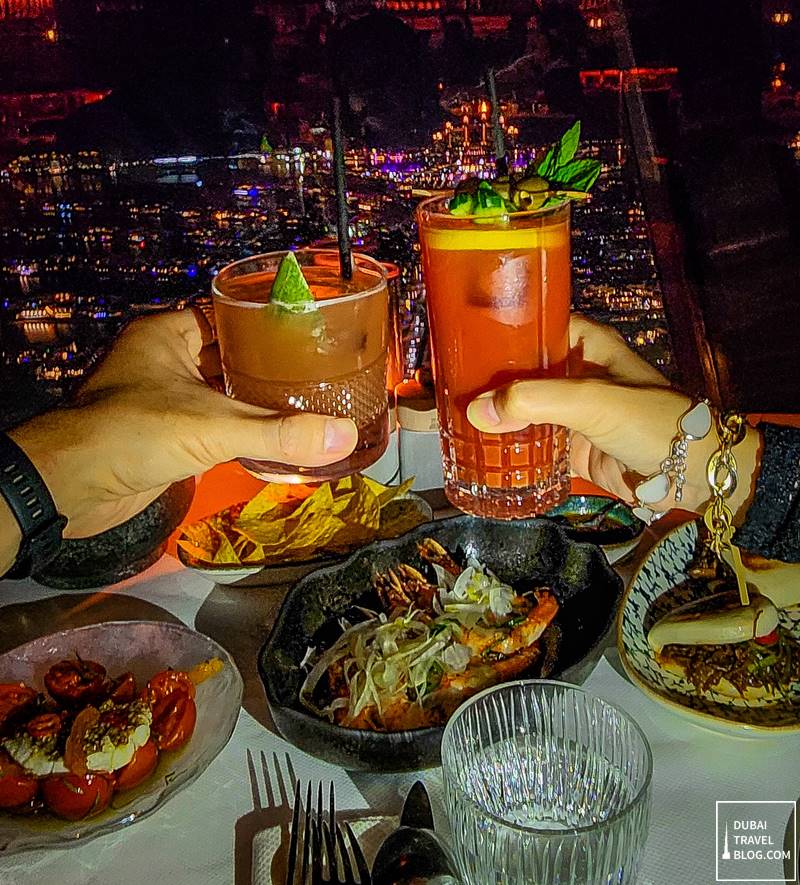 cheers to the evening!
Gentlemen Swag – Virgin Mary Mocktail
Best Rooftop Views of Dubai while Dining
Upon arriving that evening, we couldn't hide our smiles after finding out our table was right in front of the windows. The view of the Palm Jumeirah skyline with its beautiful lights and reflections in the water was simply spectacular.
Probably the main highlight of why this restaurant is a must-try is its mesmerizing views of Dubai. Where else can you get a view of the city and the Palm Jumeirah skyline while savoring some delicious Mediterranean cuisine?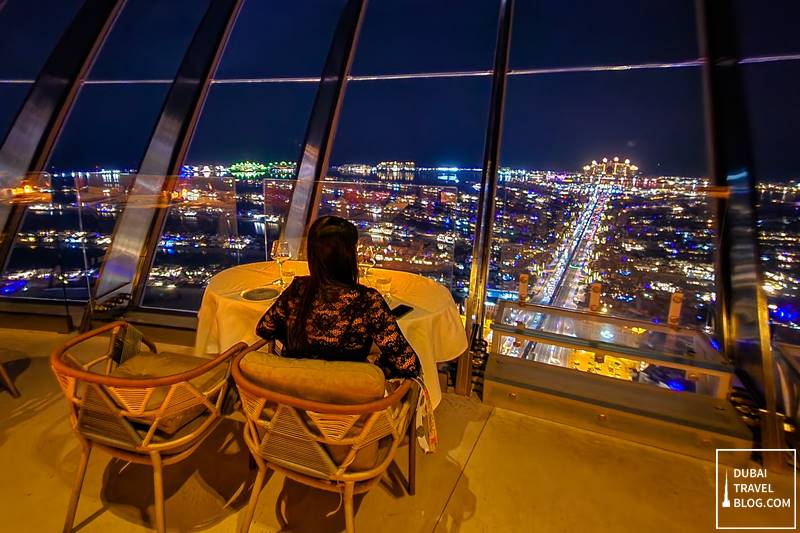 our view during that night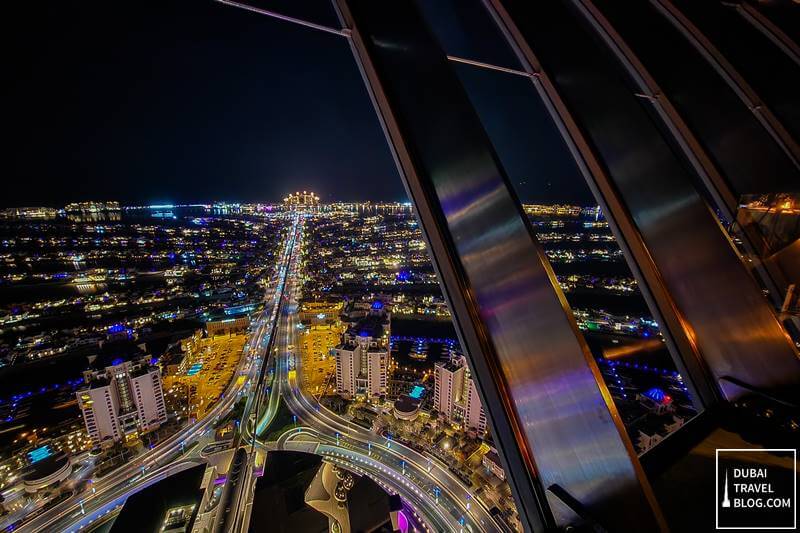 Palm Jumeirah island at night
54th Level of The View at The Palm
Guests who dine at CouCou also have access to the 54th floor with an even greater view of Dubai. It's currently an open space where you can view the entire city at night and snap some amazing pictures of Dubai's skyline.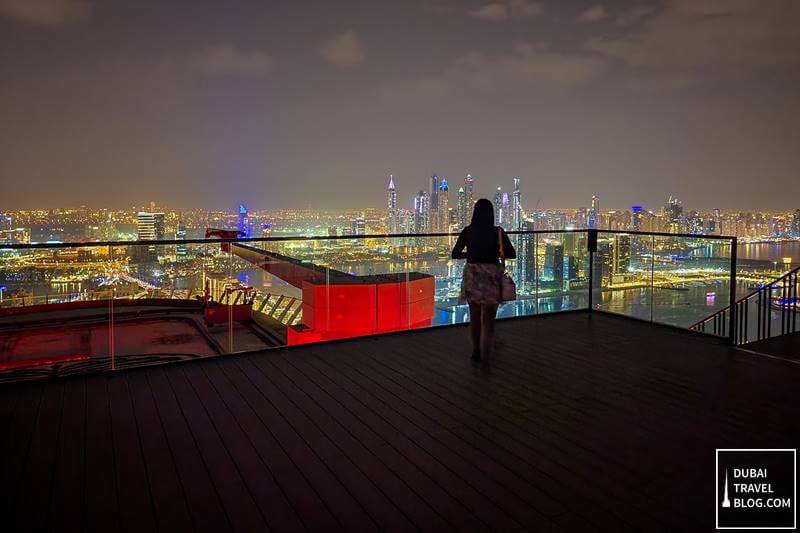 open space at level 54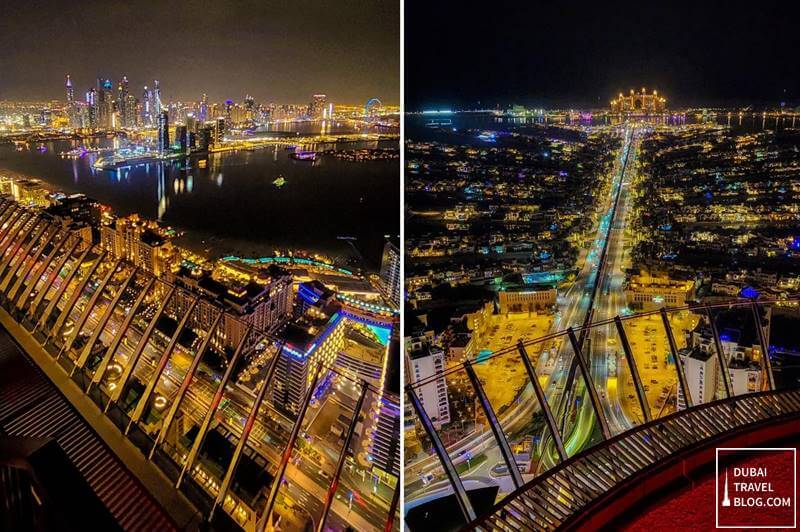 view of Dubai Marina and The Palm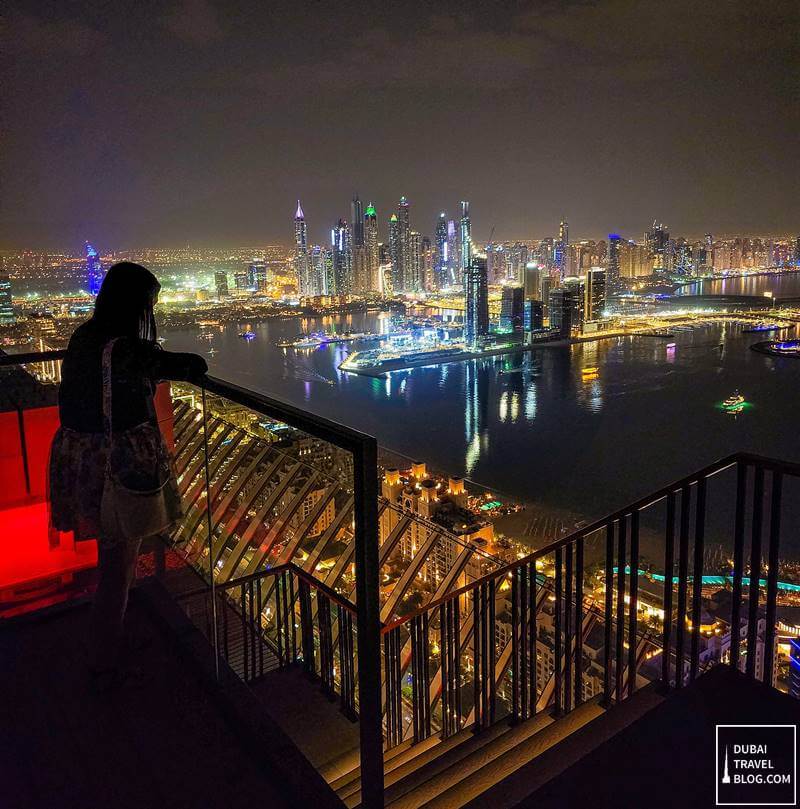 Level 54
Video: CouCou Dubai Restaurant Rooftop Bar
Here's a quick video featuring our dinner experience:
28 Photos of CouCou Dubai in The Palm Jumeirah
Check out these photos of our experience below:
Summary
Overall, CouCou is an excellent spot for a romantic dinner or a night out with friends. Its rooftop setting provides the perfect atmosphere and stunning views of Dubai. With its inspired Mediterranean menu, extensive wine list, signature cocktails, and shisha lounge, CouCou offers you a one-of-a-kind experience that's sure to leave a lasting impression.
Whether you're looking for a romantic evening or just need a getaway from your daily routines, CouCou is the perfect place to be. So gather up some friends and head over to this amazing rooftop spot for an unforgettable night out in Dubai!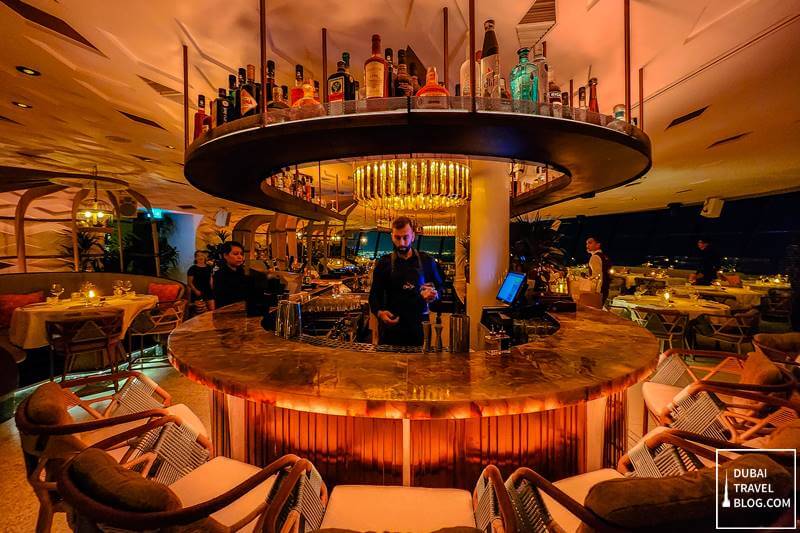 full bar
Contact Information
CouCou Dubai
Address: The View at The Palm, Level 52, Palm Tower, Dubai, UAE
Telephone Number: +971 4 565 3244
Website: https://coucou-dubai.com/
Instagram: @coucourooftop
Facebook: @coucourooftop
Google Map Location
Please check out the map guide to the location of CouCou Dubai. Valet parking is available.