There's a new hotel that just opened in Al Jadaf district. Hilton Garden Inn announces its fourth property which is located near the Dubai Cultural Village (an area that is still under development that caters to arts and heritage. It is strategically situated. between Dubai International Airport and Downtown Dubai.
We had a pleasant time when we visited one of the Hilton Garden Inn properties in Dubai. This was when we had dinner at a restaurant of Hilton Garden Inn in Mall of the Emirates. This new hotel next to Al Jadaf metro station is a great addition of the mid-scale market.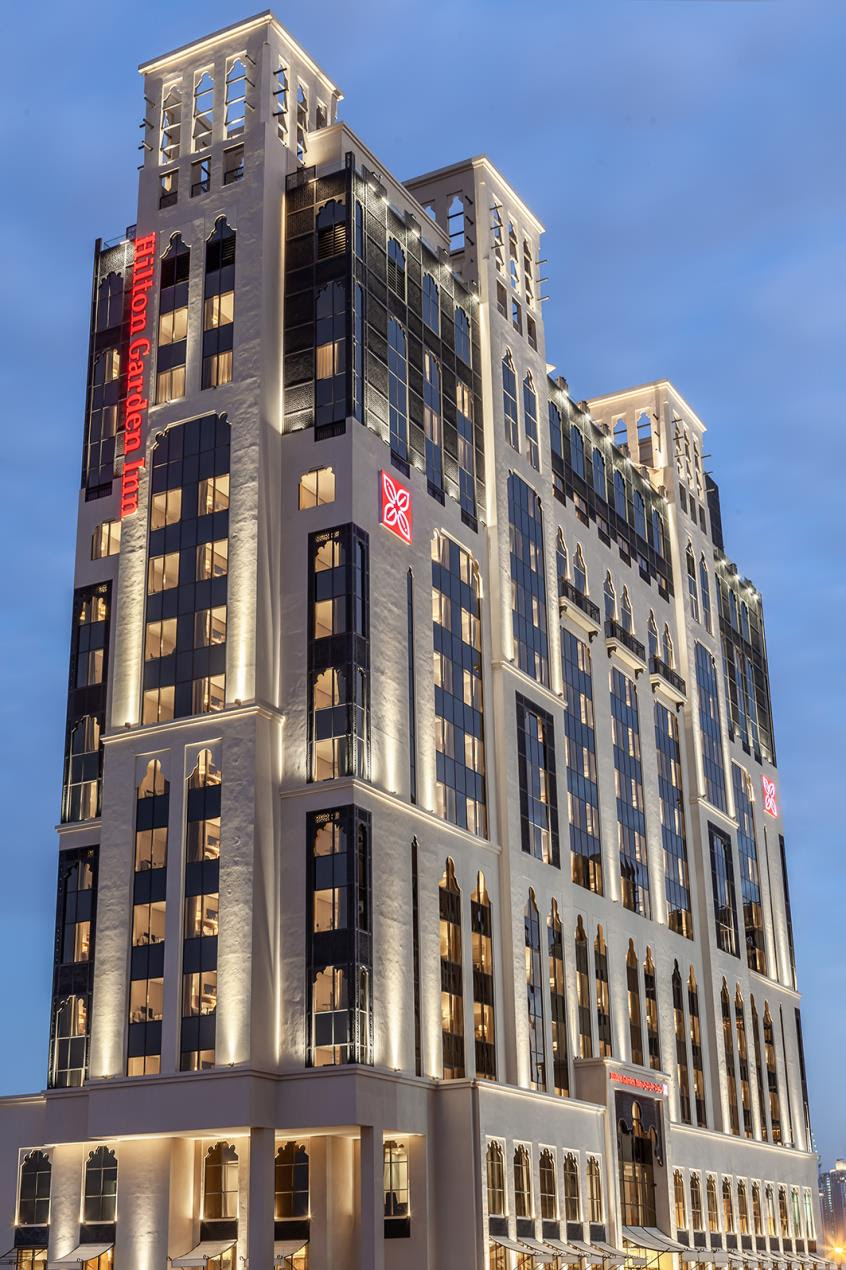 Quick Note on Hotels in Dubai
I wanted to share a note for first-time travellers in the UAE in terms of it's usual set-up for accommodations. Dubai prides itself in offering a variety of luxurious hotels and accommodations and one factor that we've observed is that Emirati culture and standards have a deep appreciation for space and privacy.
Whatever the market a hotel caters to, more often times, it's still very spacious compared to other countries. What may be a 3-star property or 4-star property in Dubai is already a class higher when compared to other countries. Again, these are our observations.
Anyway, the new Hilton Garden Inn in Al Jadaf is definitely a great addition to the Hilton brand.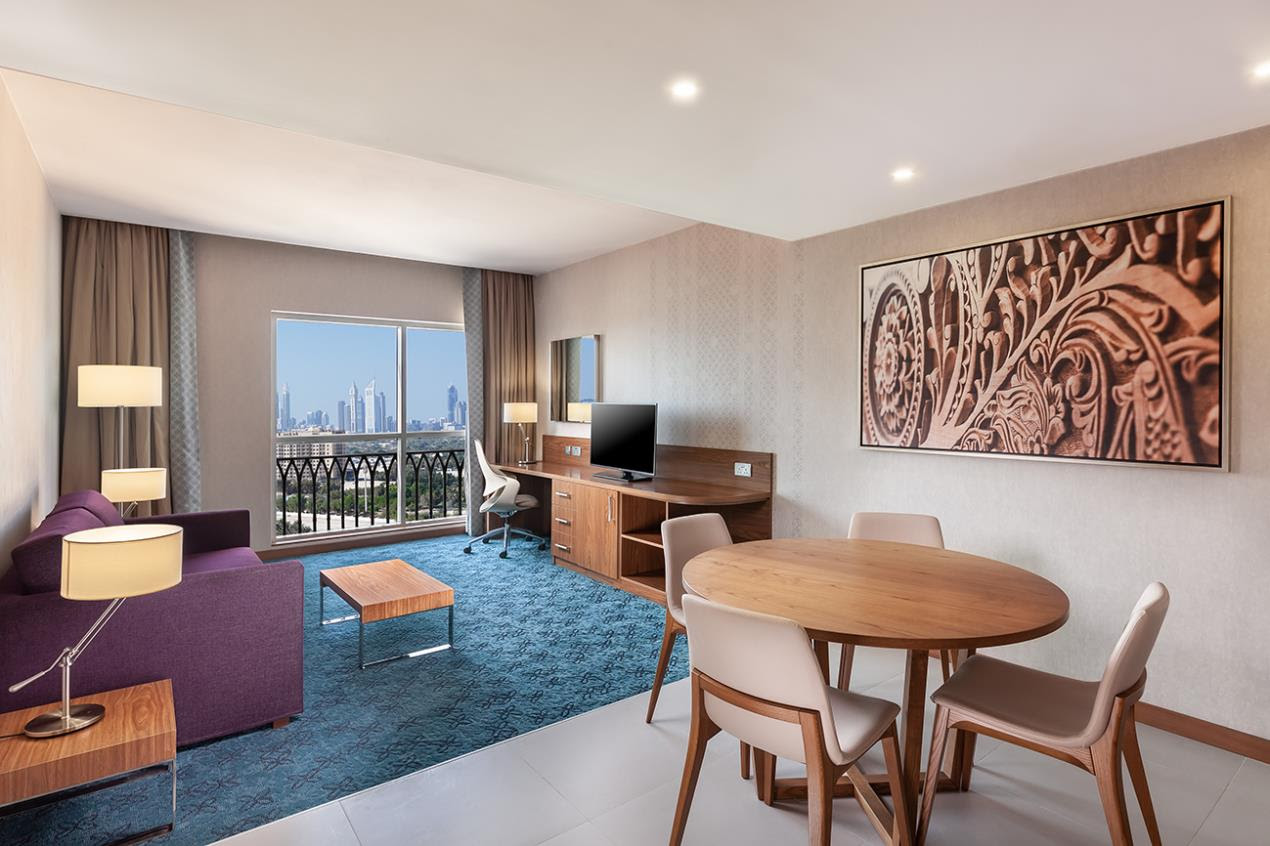 Hilton Garden Inn Dubai Cultural Village Jadaf opens its doors in the heart of the heritage area
Hilton recently announced the opening of Hilton Garden Inn Dubai Al Jadaf Culture Village, the company's latest property in the United Arab Emirates. The new hotel, which is part of Hilton's award-winning midscale Hilton Garden Inn brand, joins three other Hilton Garden Inn properties already open in Dubai.
The 326 guest-room hotel, owned by Khamas Group of Investments Co's, enjoys an ideal location between Dubai International Airport and Downtown Dubai and is just 100 meters from Al Jadaf Metro station. It offers easy access to the Dubai Mall, Dubai World Trade Centre, Dubai International Financial Centre (DIFC) and other key destinations in the city, all while being just seven kilometres from the airport.
The hotel will be located next to Dubai Culture Village, an area under development, which will be dedicated to the arts. Al Jadaf is one of the most historically significant neighbourhood's in Dubai as it was the first hub for traditional dhow vessel building and repairing – putting it at the heart of the city's vital trade routes. It remains the last location where dhows are crafted and with significant investment is shaping up to be a truly unique tourist destination in the region.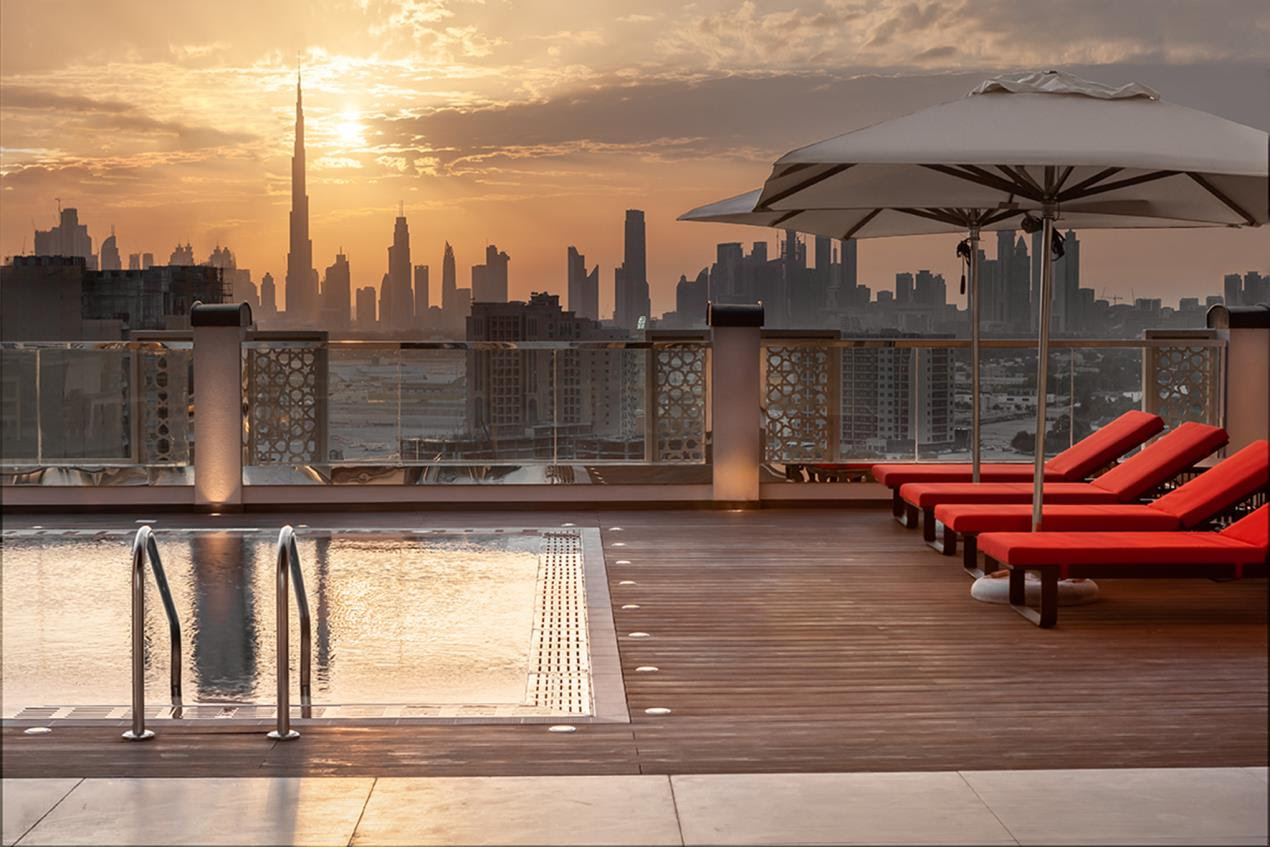 "I am delighted to be opening Dubai's fourth Hilton Garden Inn in Al Jadaf. While staying at the beautifully designed hotel, guests can relax by the rooftop pool, work out at the fitness centre, dine at the restaurant or attend an event in one of the spacious meeting rooms," said Jose Luis Ruiz Arroyo, general manager. "I look forward to welcoming guests to this exciting new property."
Features
Most striking features of the Hilton Garden Inn Dubai Cultural Village Jadaf include:
Classic designs comfortable , modern touch
Conveniently located between Dubai International Airport and Downtown Dubai
A range of features and facilities that include 'The Shop' open throughout the day and week, a business center, and fitness center, spa, rooftop pool
Login key for the room by Hilton Honorz application property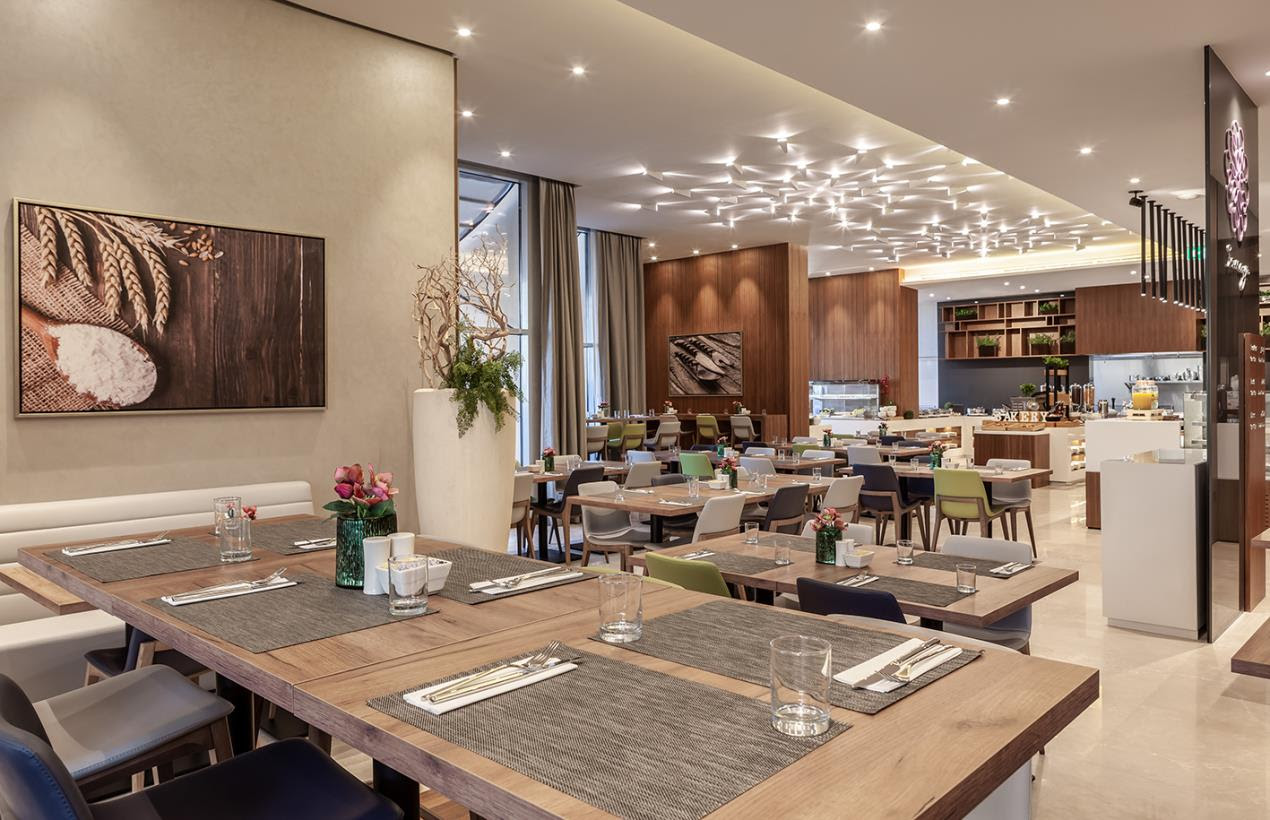 DINING & LEISURE
Breakfast, lunch, and dinner served daily at Somaya restaurant – which offers a journey through international cuisines with a homely feel
Str.Eat Culture Bar: A homage to global street food with a funky twist
24-hour Room Service, delivering tasty meals directly to your room door
'The Shop' offers an assortment of quality snacks, refreshments and convenience items
Rooftop pool overlooking the Dubai skyline
24/7 fitness centre
GUESTROOMS
326 contemporary guestrooms with views of Downtown Dubai or the Dubai Creek
Room options include Standard King and Twin Rooms, One Bedroom Suites, and interconnected rooms, perfect for groups or families
Mini-fridge and coffee/tea making facilities in every room
Complimentary WiFi
Work desk with an ergonomic chair
40-inch HDTV in Standard Rooms, 55-inch HDTV in Suites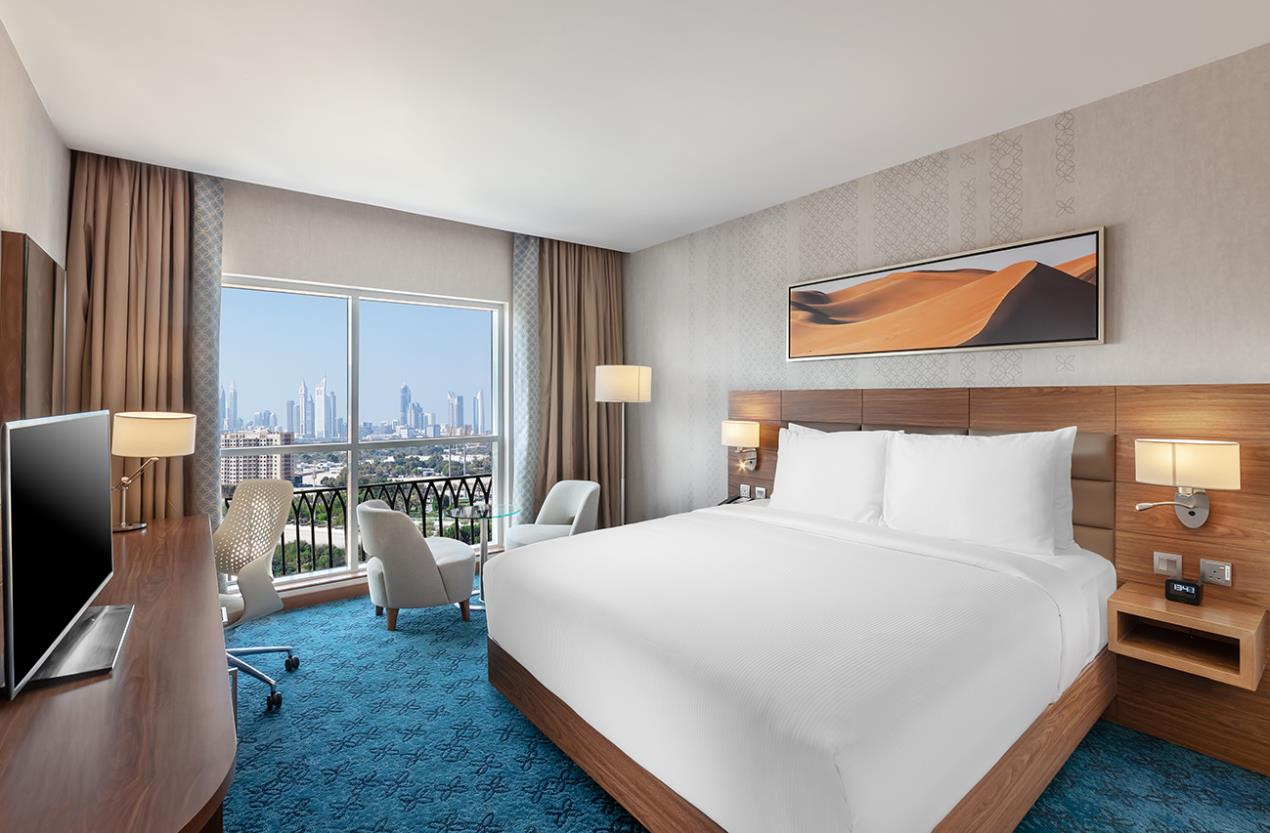 BUSINESS & EVENTS
Five versatile meeting rooms, all fitted with the latest A/V equipment
This includes a ballroom with natural daylight which can accommodate up to 250 people
Spacious pre-function area, perfect for coffee breaks or to use as conference registration
24/7 Business Centre
Google Map Location
Below is a map guide of the location of Hilton Garden Inn in Al Jadaf:
———–
Looking forward to a possible hotel review feature or visit to the property soon.
Images: Supplied