My wife and I enjoyed a couple's deep-tissue massage experience and an afternoon at the luxury spa of Conrad Dubai. Located on the 6th level of the 5-star hotel, Conrad Spa includes eight treatment rooms, two couple rooms, a thermal lounge, and hydro and relaxation pools.
Also Read: NYSA Spa and Fitness at Hyatt Regency Dubai Creek Heights
We used our Entertainer voucher app for a Buy 1 Get 1 massage experience and it was definitely worth it! The deep-tissue massage was very therapeutic and just what we needed to relax after a few hectic weeks.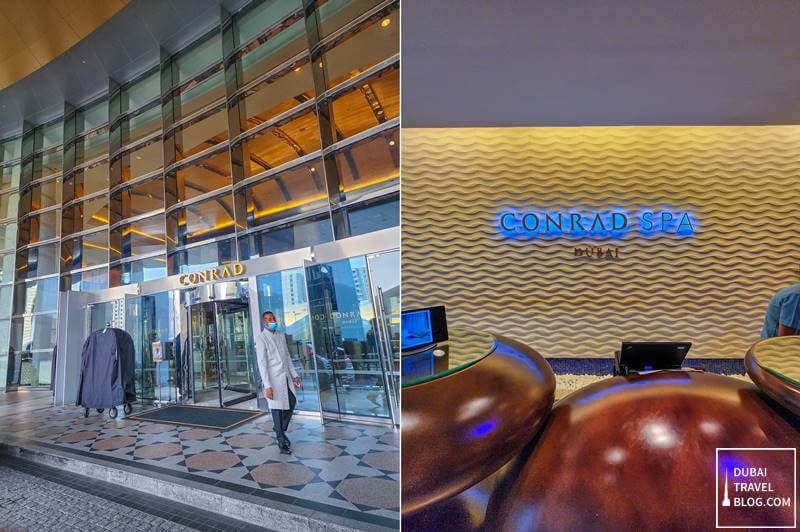 Conrad Hotel valet parking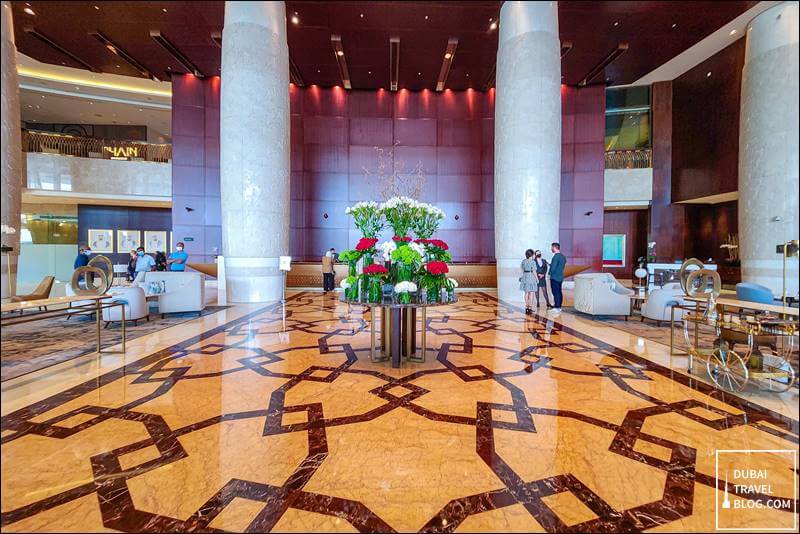 grand lobby of Conrad Hotel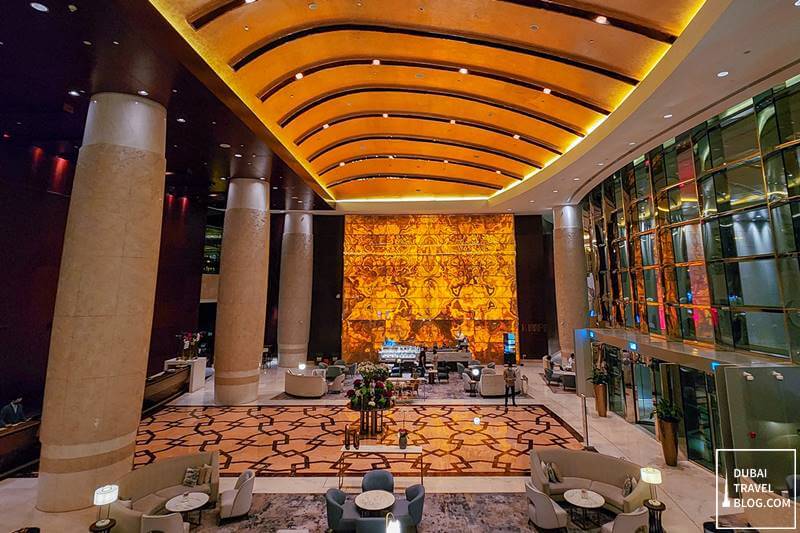 opulent lobby of Conrad Dubai
Changing Rooms
Arriving at the lobby hotel was already very grand with its high ceilings and attractive golden accent wall. We were excited as we get to experience an afternoon of pampering and relaxation.
The lobby of Conrad Spa is very spacious. We were then directed to the separate male and female locker areas so we could change and put on the disposable underwear.
The changing rooms were very well equipped and included all the amenities you would expect from a luxury spa, such as hair and skincare products, robes, and slippers.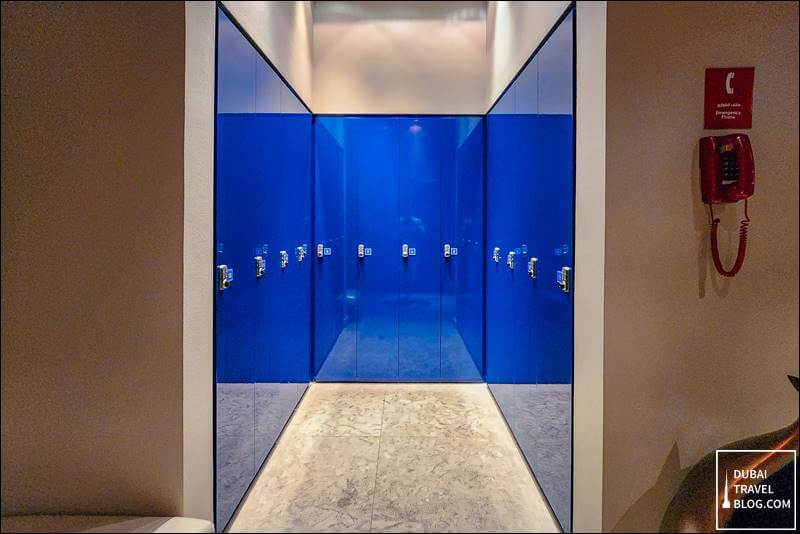 blue lockers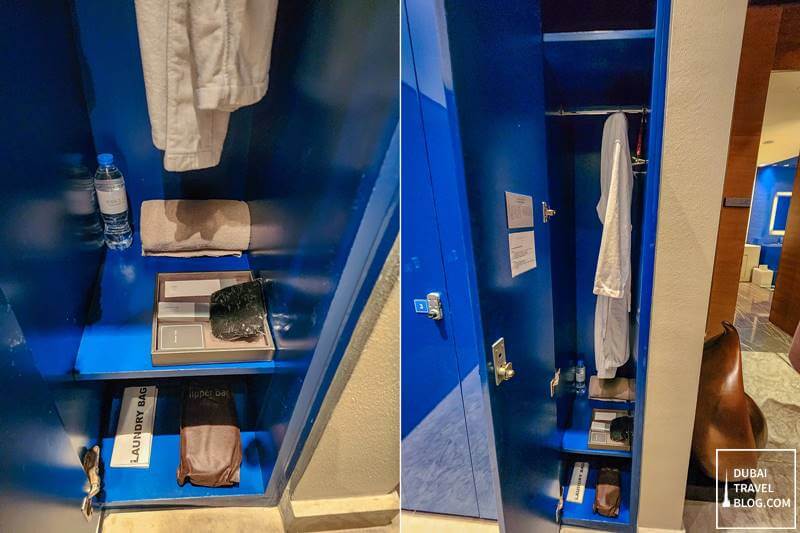 inside my locker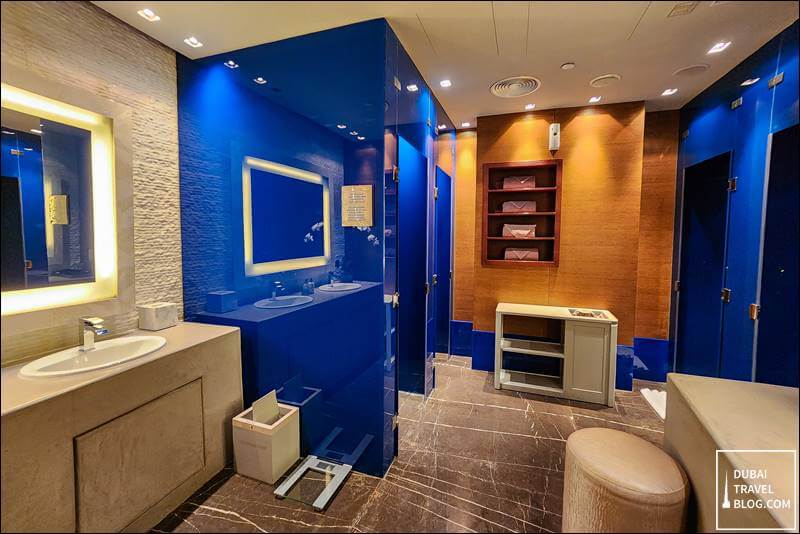 shower and toilet
Couple's Deep-Tissue Massage Experience
When it was our time for our massage session, we were given a choice of oils"
Middle East / Oriental (Rose and Vetiver)
Energizing / Uplift (Lime, Juniper Berry, Cedarwood)
Relaxing / Calm (Chamomile, Lavender, Green Tea)
We chose the Relaxing/Calm oil.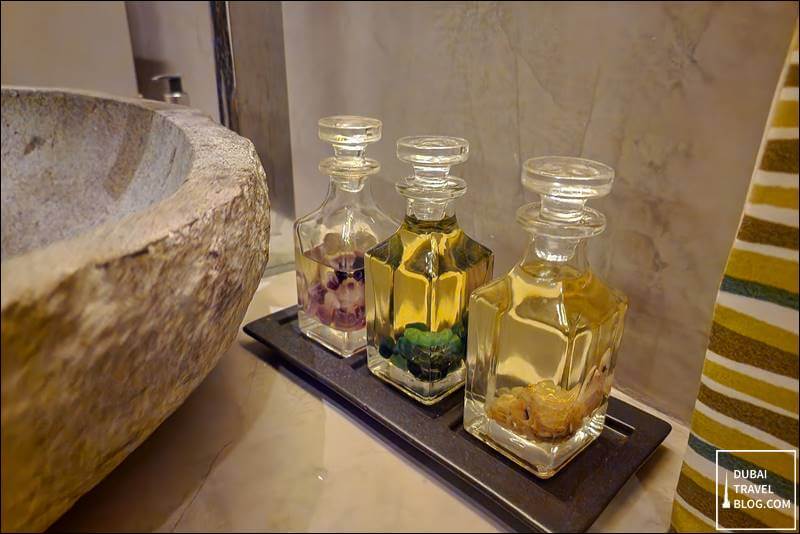 choice of oils for our massage experience
Note: Even if we had a couple's room, the treatment from the therapist is done according to their gender policy (male-to-male, and female-to-female).
The two therapists asked us to lie on the bed so we could start the massage. The deep tissue massage is perfect for those who need a little extra tension relief. The therapist uses slow, firm strokes to reach the deeper layers of muscle tissue. This is a great massage for working out knots and relieving tension headaches.
Couples can enjoy a romantic massage in one of the two couple's rooms. This is a great way to relax and connect with your partner. You can choose from any of the above-mentioned massages or try one of Conrad Spa's signature treatments.
The massage experience is a premium one, and it is evident in the therapists' skills and the quality of products used. My wife and I felt very relaxed and rejuvenated after our massage session.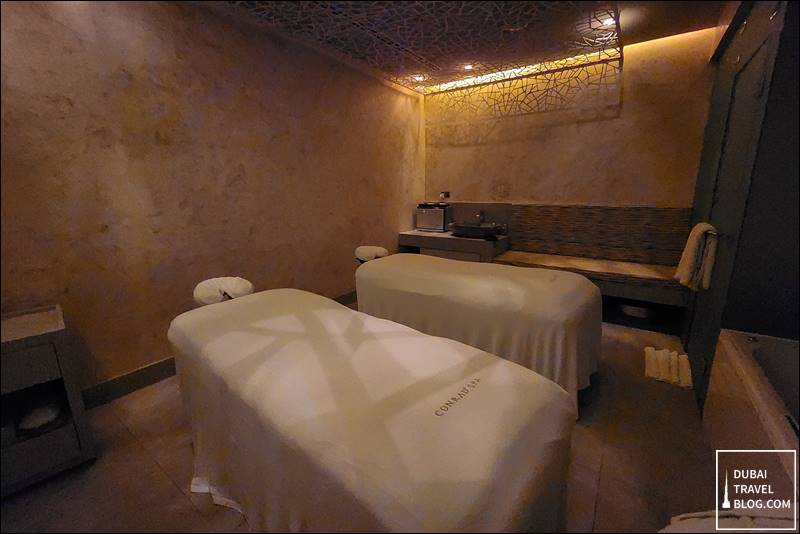 couple's room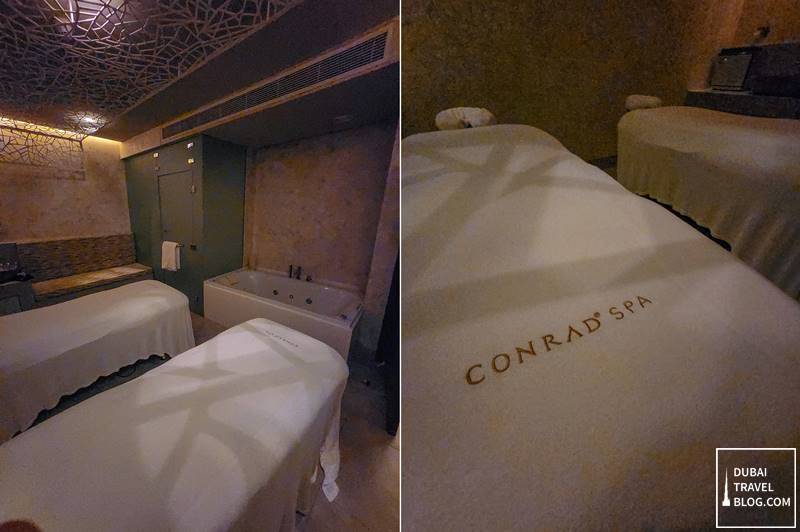 luxury massage bed
Luxury Spa Facilities: Jacuzzi, Steam, Sauna
After our massage experience, we made use of the facilities at the spa which included the relaxation pool, Jacuzzi, sauna, and steam room. They have separate facilities for male and female guests.
We took about an hour more so we could take advantage of these premium facilities. It was very nice to just chill in the Jacuzzi and steam room after our massage.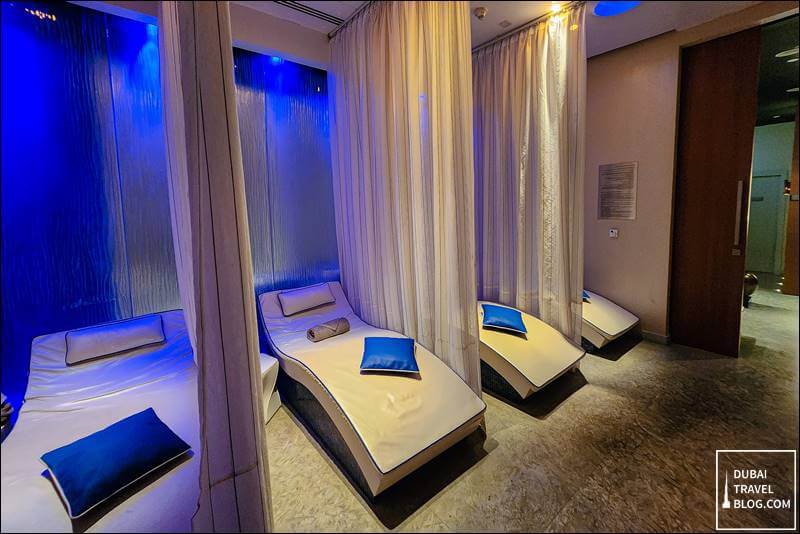 relaxation area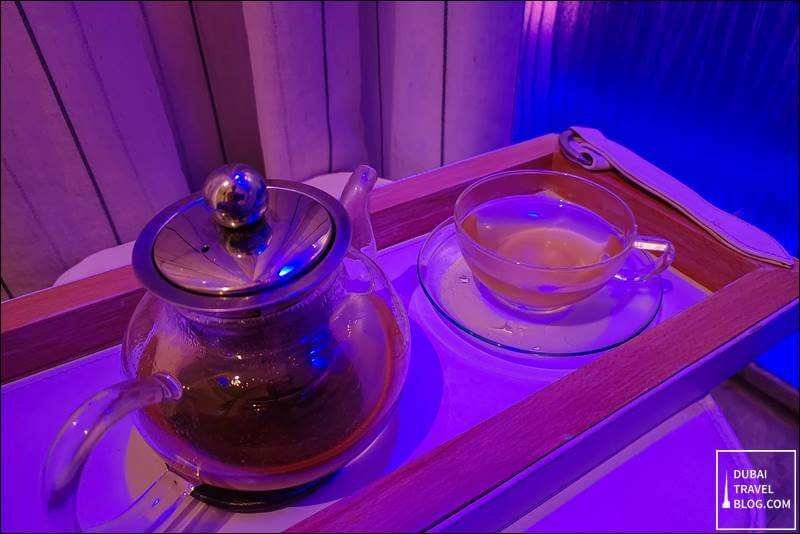 herbal tea after the massage
Jacuzzi
They feature a huge jacuzzi pool with lounge beds so you can take your time in the water. I tell you, please allot at least 2-3 hours for the overall experience so you can have some more time in the wet area.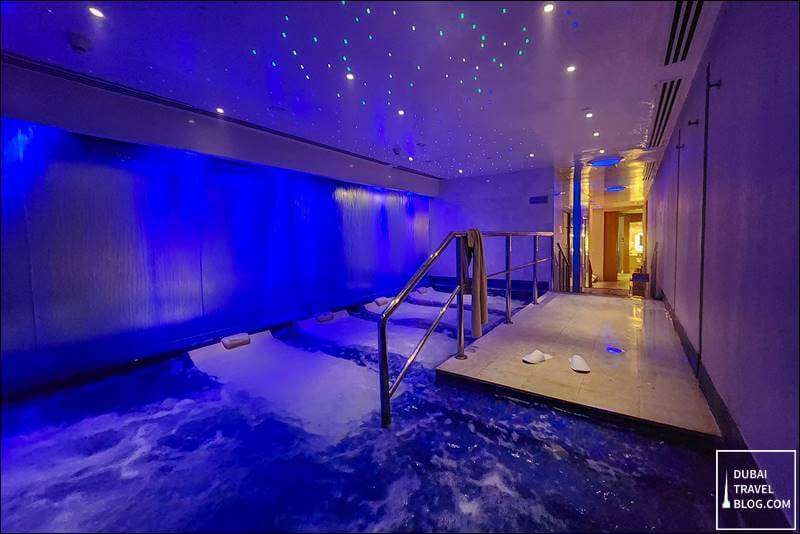 big Jacuzzi pool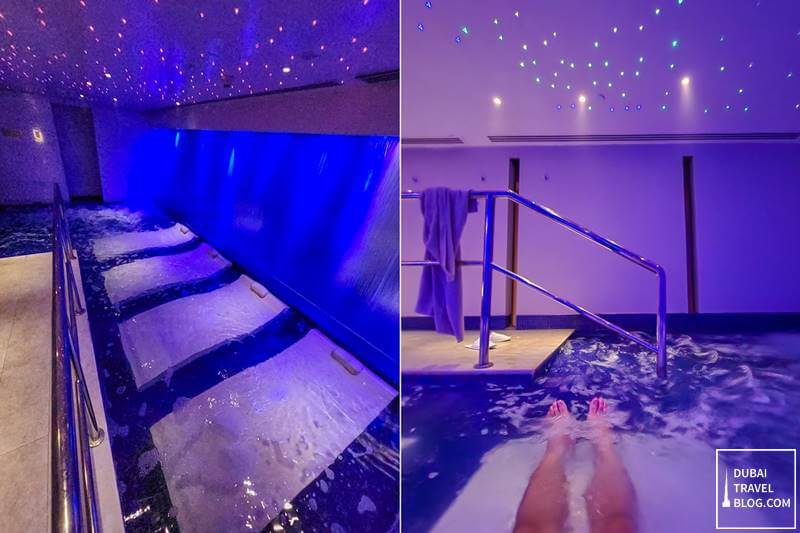 whirlpool jacuzzi with dim lighting
Sauna
The sauna room in the male wet area of Conrad Spa: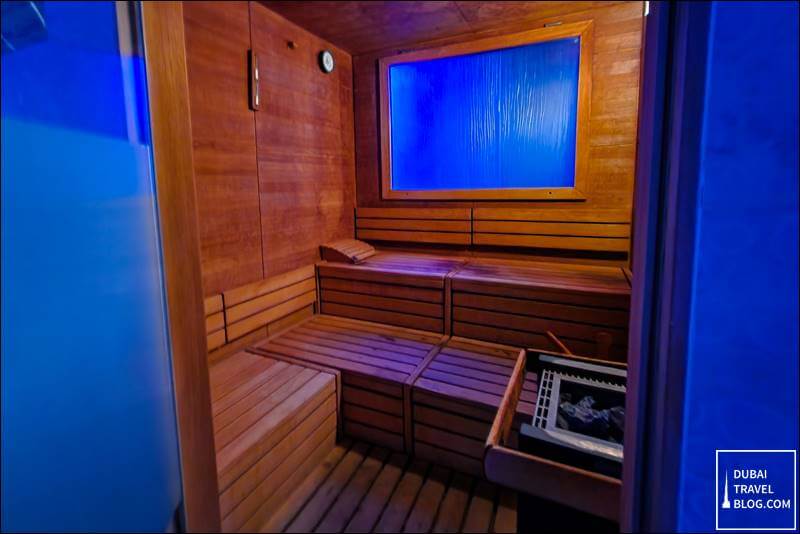 sauna room
Steam Room
The steam room in the male wet area of Conrad Spa: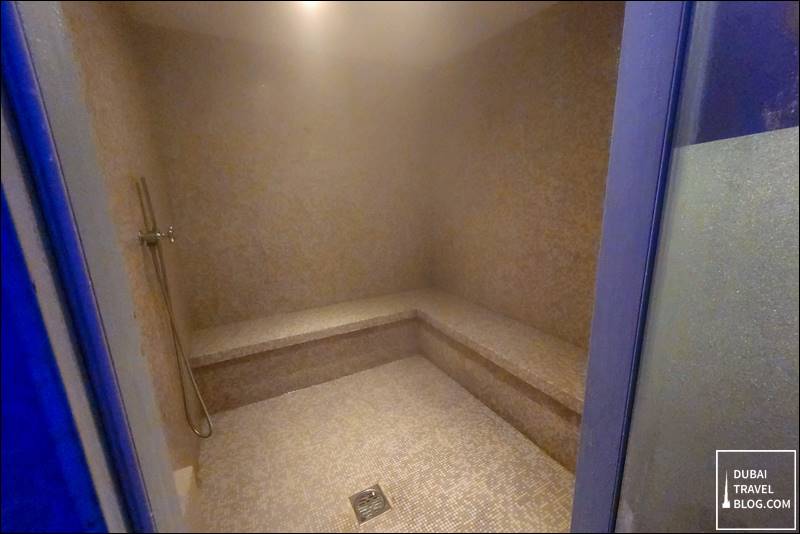 steam room
25 Photos of Conrad Spa Dubai
Check out these pictures of our experience when we visited Conrad Spa Dubai to get an idea what to expect for an afternoon of pampering:
Video: Conrad Spa Massage Dubai
Check out this short video clip which will give you an overview of our experience in this luxury spa experience at Conrad Spa Dubai:
Summary
Deep tissue, hot stone, and aromatherapy are just a few of the massages available at Conrad Spa. They also provide hair treatments, facials, and signature hammam body scrubs and mud masks.
No matter what you are looking for, Conrad Spa has something for everyone. Whether you need to relieve some tension or just want to relax and rejuvenate, they have a treatment that will suit your needs.
The staff were all very professional and accommodating. They made sure that we had an enjoyable experience.
Overall, we had a great experience at Conrad Spa Dubai and would definitely recommend it if you're looking for a relaxing day out. Make sure to call and reserve beforehand because they do tend to get busy!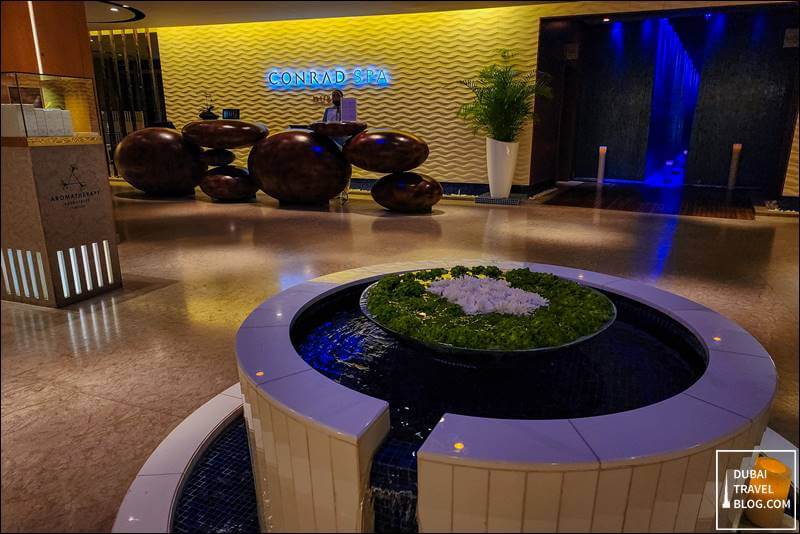 Conrad Spa review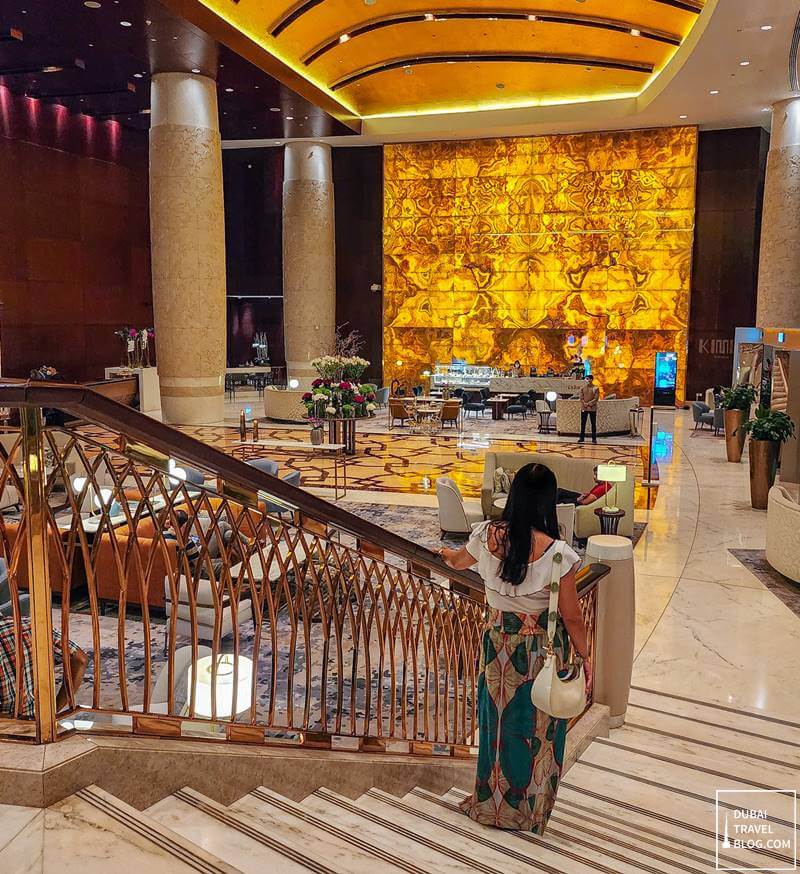 photo op at the lobby
Contact Information
Conrad Spa
Address: Level 6 Conrad Hotel Dubai, Sheikh Zayed Rd, Dubai, UAE
Telephone Number: + 971-4-4447440
Website: https://www.hilton.com/en/hotels/dxbcdci-conrad-dubai/spa/
Google Map Location
Please see the map location of Conrad Spa Dubai below. Valet parking is available: