My wife and I had dinner at the newly opened 3BK restaurant. Located at the 3rd level of Armani Hotel in the Burj Khalifa, 3BK Dubai is a restaurant and lounge that prides itself with offering a unique and upscale multi-sensory global dining experience.
Arriving at the hotel, we were quite excited upon entering the lobby as this is, after all, inside the Burj Khalifa tower. We have not been inside the tallest building except for a couple of At The Top visits and maybe one job interview experience. Going into the lobby of the hotel, we headed straight to the elevator and into 3BK.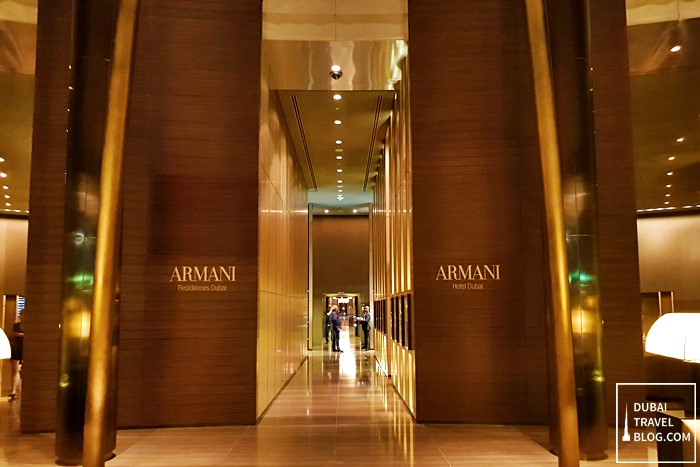 Armani Hotel lobby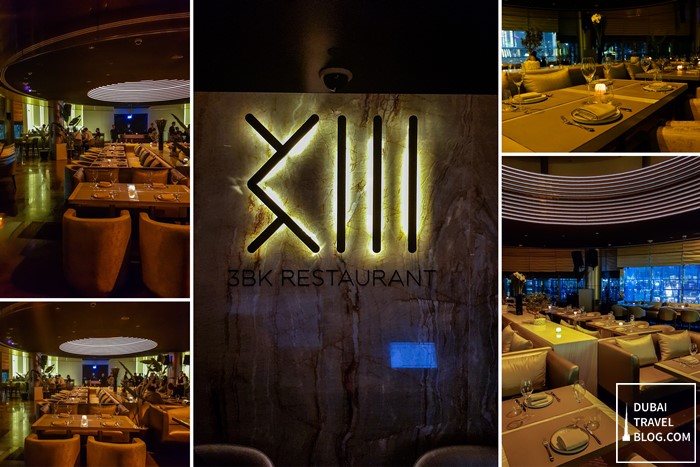 inside 3BK Dubai
3BK Review: Unique and Stylish Restaurant with Stunning Views of the Dubai Fountain
With stylish interiors and a sophisticated vibe, 3BK is able to seat over 250 guests. The restaurant reflects the Armani brand's aesthetic and also provides a unique view of the Downtown Dubai culinary scene. We had a table by the window and we were happy to get a nice view of the fountain as we waited for our food.
Starters / Appetizers
For appetizers, we started with a Wild Rice Salad which is composed of kale, roasted corn and pomegranate-truffle dressing. I enjoyed this one a lot and could've gone for another serving anytime.
We also had a serving of Croquettes – beef chorizo, manchego, piquillo aioli and truffle essence, and Spicy Prawn Tempura. Both of them were enticing.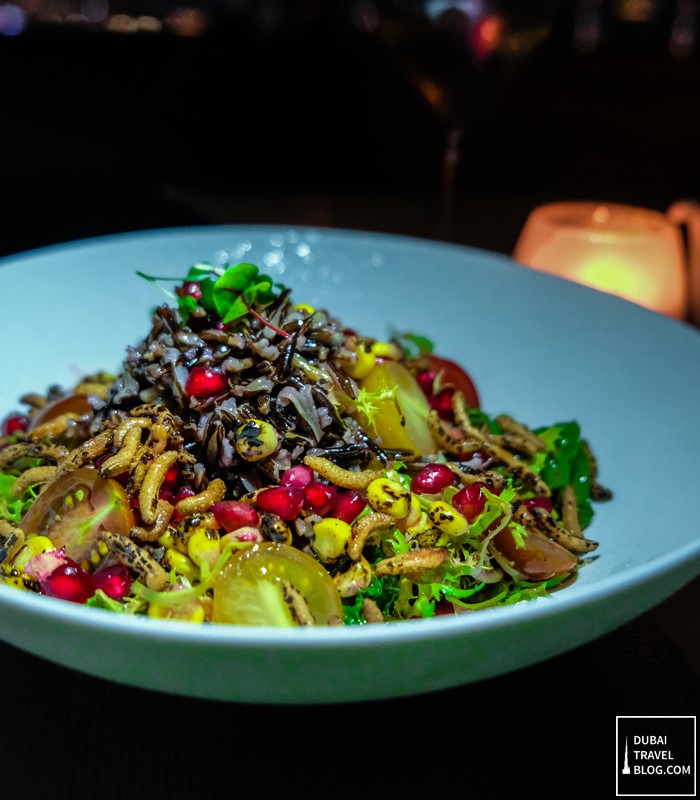 Wild Rice Salad
Kale, roasted corn, pomegranate-truffle dressing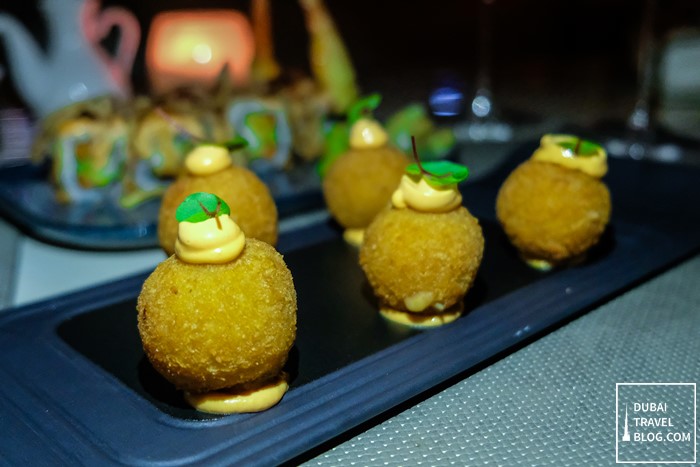 Croquettes
Beef chorizo, manchego, piquillo aioli and truffle essence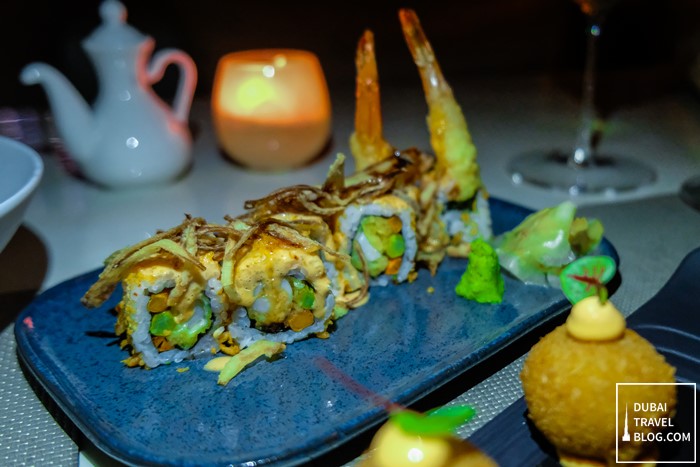 Spicy Prawn Tempura
Takwan, sweet potato, asparagus, spicy mayonnaise
Main Course
For the main course, I especially enjoyed the Chicken and Mushroom while my wife enjoyed the All About Corn. The All About Corn dish made me thought of it more of a dessert, probably it was because of the cheese and its crunchy texture. Vegetarians may find this dish appetizing. We also had a serving of Salmon.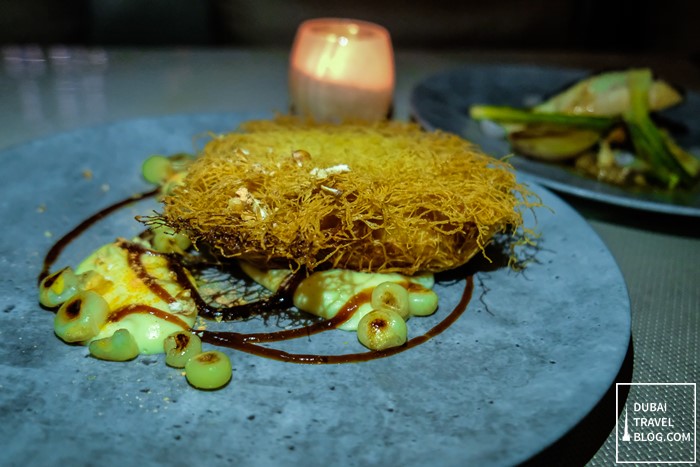 All About Corn
Corn texture, trio cheese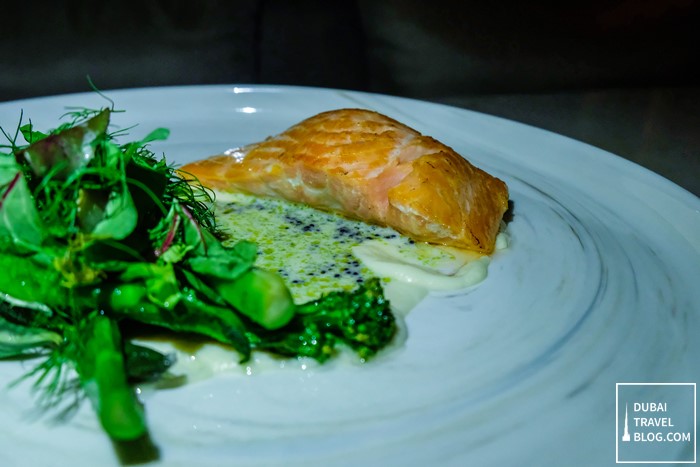 Salmon
Clam sauce, asparagus, broccoli, Scandinavian caviar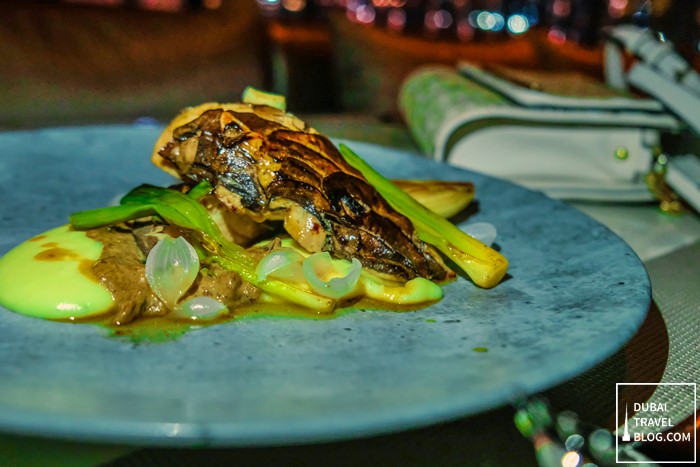 Chicken & Mushoom
Free-range chicken breast, wild mushroom, chicken jus
Desserts
Lastly for desserts, we had the Miso Milk Cake and Creamy Rice Pudding. The creamy rice pudding was delightfully sweet and memorable.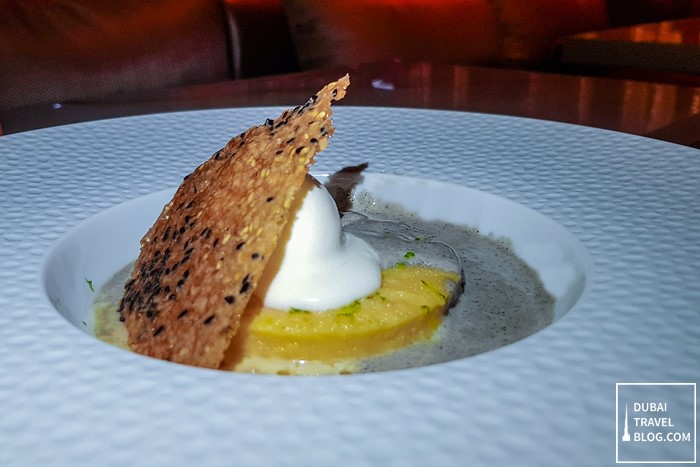 Miso Milk Cake
Black sesame foam, yuzu pearls, yogurt ice cream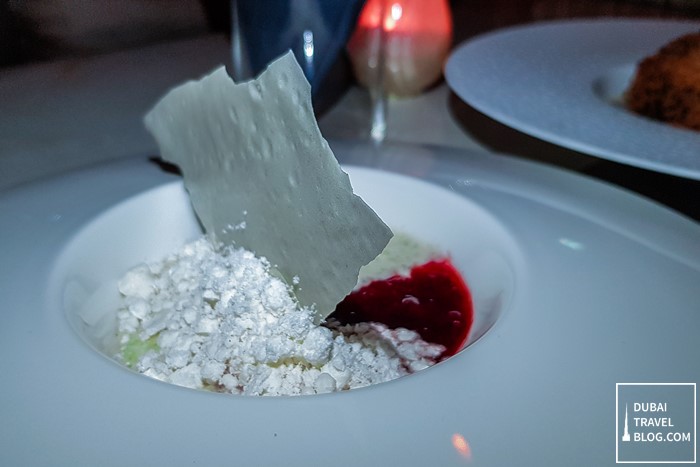 Creamy rice pudding
Strawberries, vanilla snow, rice paper
As the night went on, the DJ played some cool tracks while keeping up with the sophisticated vibe of the lounge. The bar was also getting busier as more people arrived.
My wife and I enjoyed the music and chitchatted throughout the rest of the evening while also admiring the lake show every 30 minutes.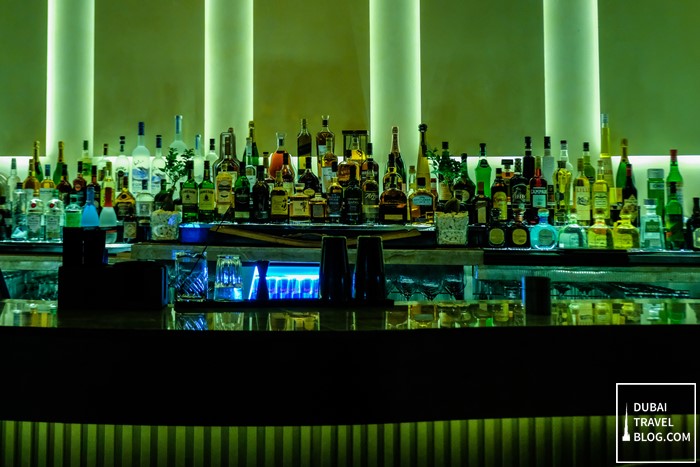 bar area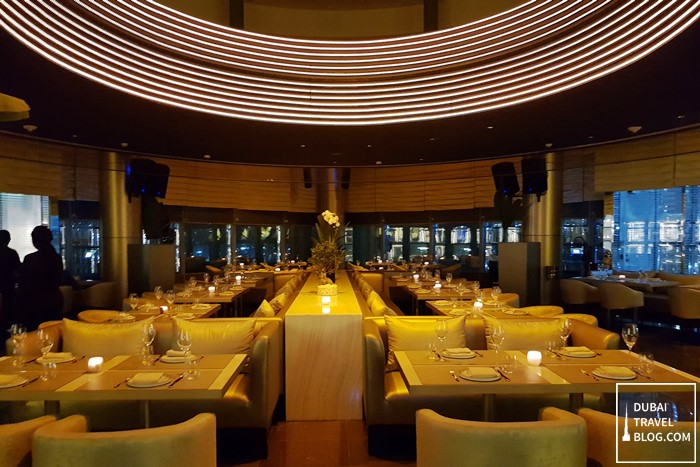 3BK Restaurant & Lounge
Dubai Fountain from the Terrace
As I've mentioned, aside from the food and drinks, the restaurant offers an exciting view of the Dubai Fountain. As the building is located in Burj Khalifa, you have a unique vantage point of seeing a bigger part of the water fountain show in all its glory.
Come winter time, they will be opening the terrace so guests can spend the night outdoors while being much closer to the Dubai Fountain show. They will also open an outdoor bar and shisha area so this is really something to look forward to when you visit 3BK Dubai.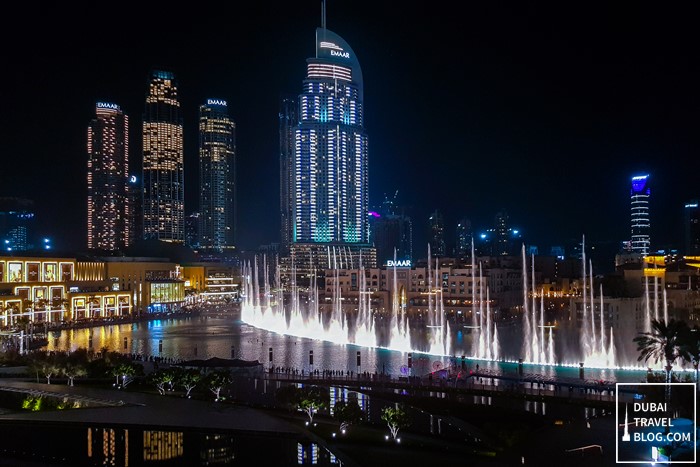 gorgeous view of the Dubai Fountain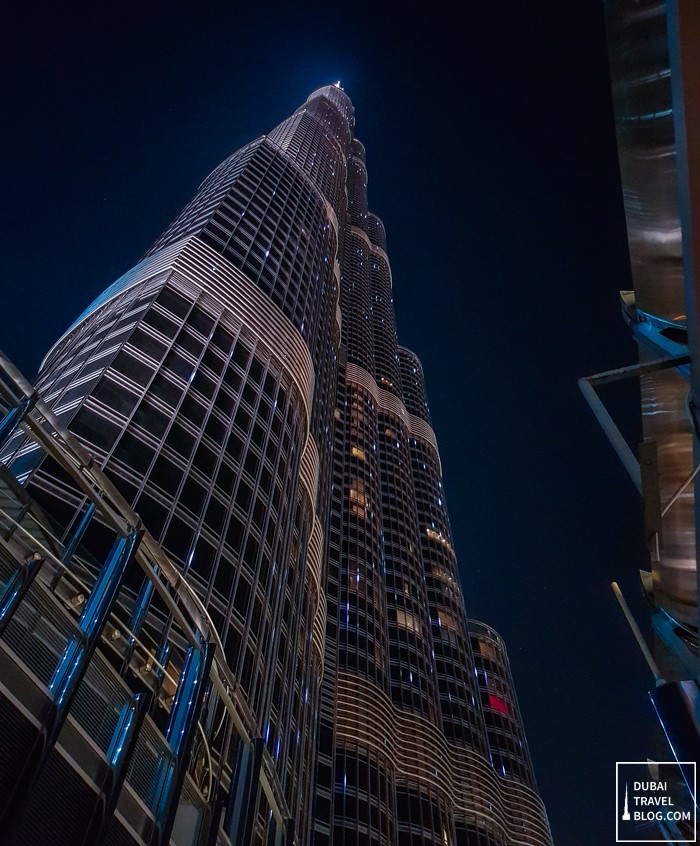 massive view of Burj Khalifa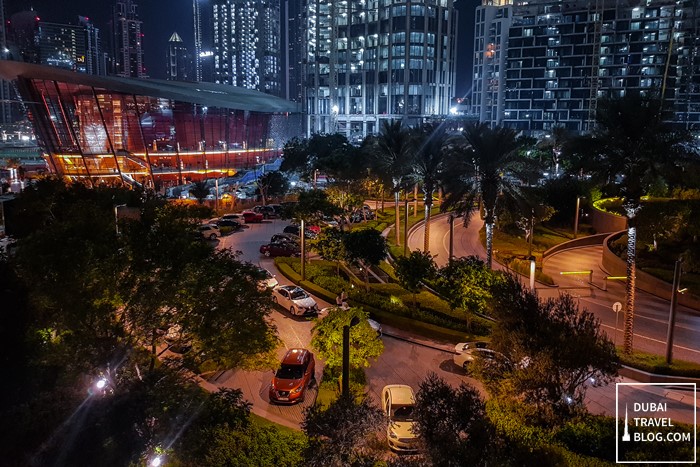 Dubai Opera view from the other side of the terrace
Service was great as the team and staff were very professional and attentive. Thank you to Derrick, Claudine, and Nikil for the wonderful service.
I would like to have more items on the menu though. But I understand that the restaurant is still quite new. So I'm looking forward to having more food options added in the coming months.
3BK's Burj Khalifa location is a prime factor to the appeal of this restaurant and lounge. Added with the unique and multisensory dining, this is poised to become another interesting culinary attraction for Dubai residents and visitors.
great view of the Dubai Fountain – terrace opening very soon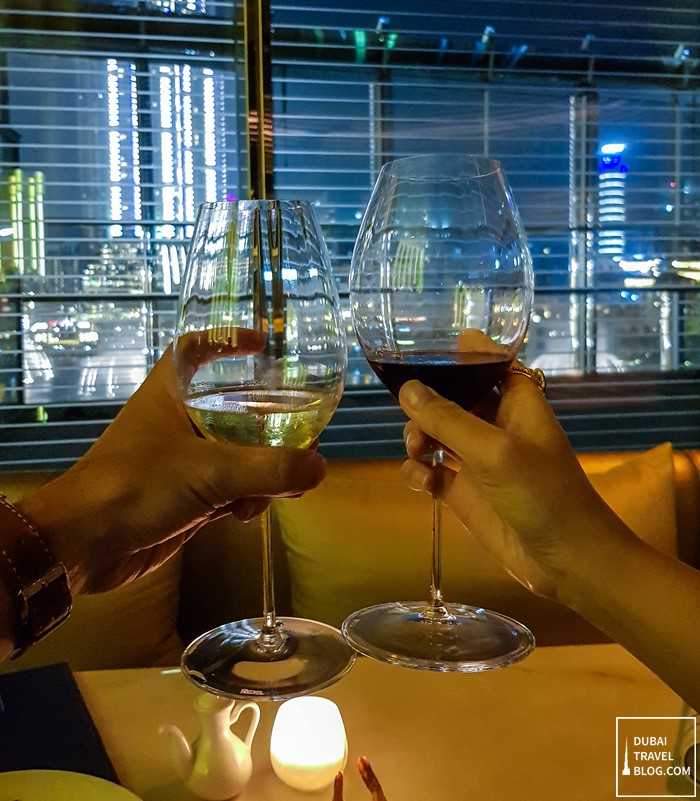 toast to the wonderful evening
Allow all your senses to be seduced, nourished and enchanted at 3BK, where we celebrate contemporary innovation and honour classic inspiration. Global influences are the cornerstone of our seasonally refreshed menu, from the heart of Asia and across Europe, into the Middle East and through Latin America, we source the unique, exquisite and most sought-after ingredients to create signature dishes that capture the eye and delight the palate
– 3BK
Video: 3BK in Armani Hotel Dubai
Check out this quick video clip of our experience having dinner at 3BK
Contact Information
3BK Dubai
Address: 3rd Floor, Armani Hotel, Burj Khalifa
Telephone Number: +971 4 888 6333
Website: https://www.3bkdubai.com/
Instagram: @3bkdubai/
Facebook: @3bkdubai/
Twitter: @3bkdubai/
Google Map Location
Below is a map guide to the location of 3BK Dubai. It is in the Armani Hotel building. Valet parking is available.